Ahoy! Take a look inside this pirate-themed Las Vegas home — PHOTOS
Updated July 26, 2023 - 1:13 pm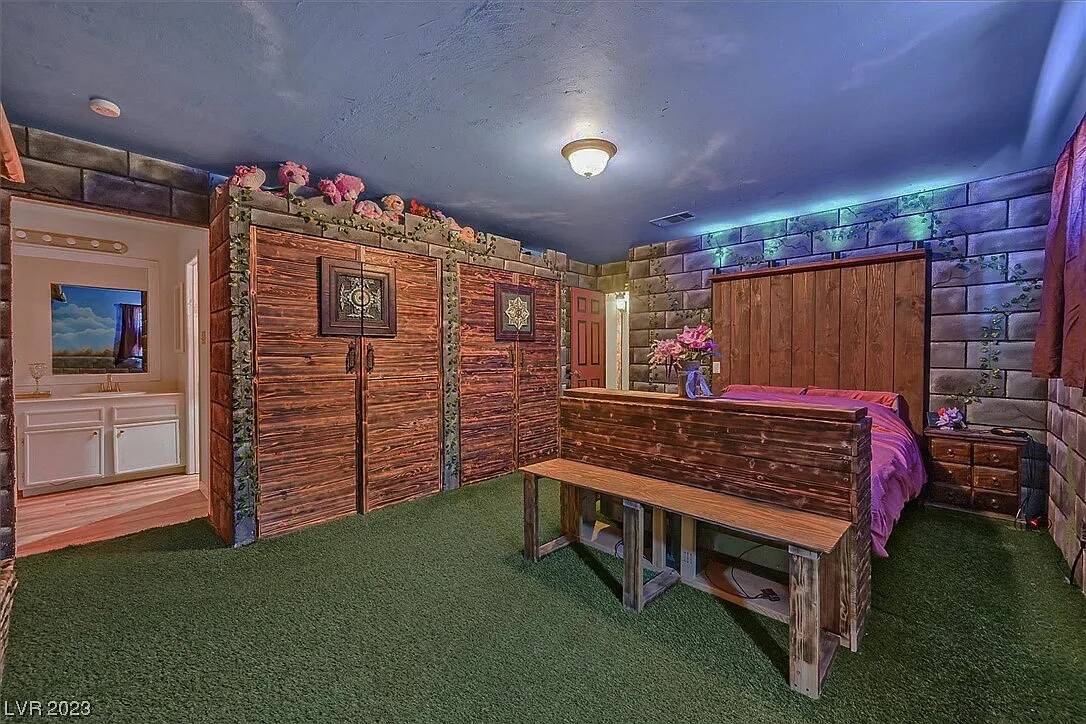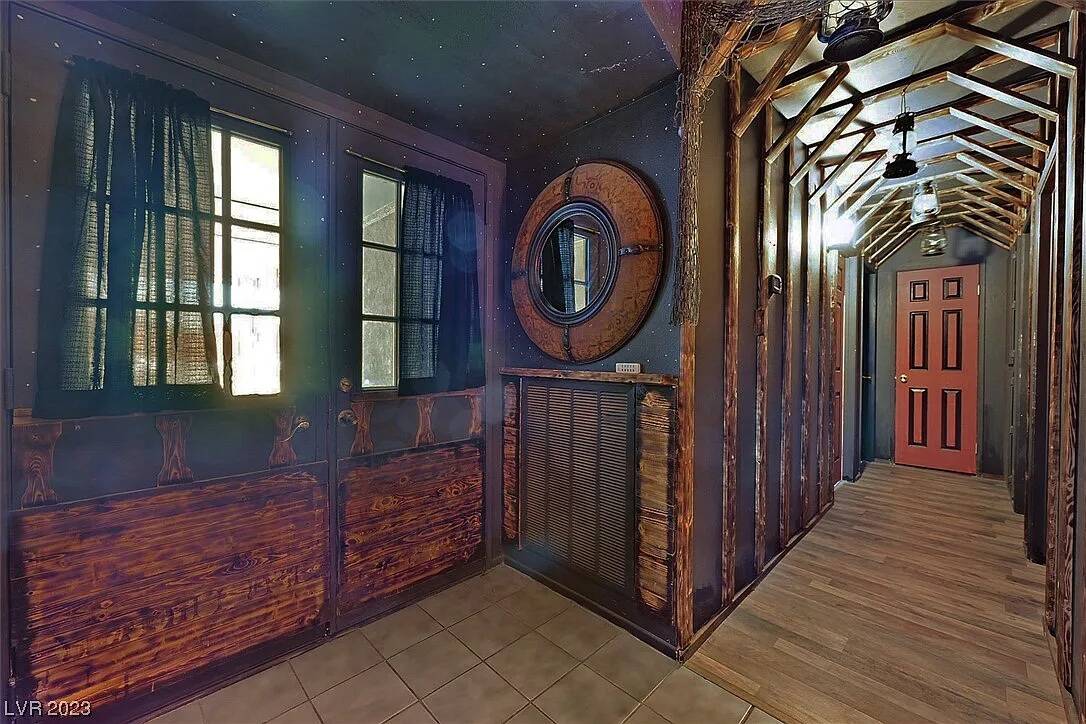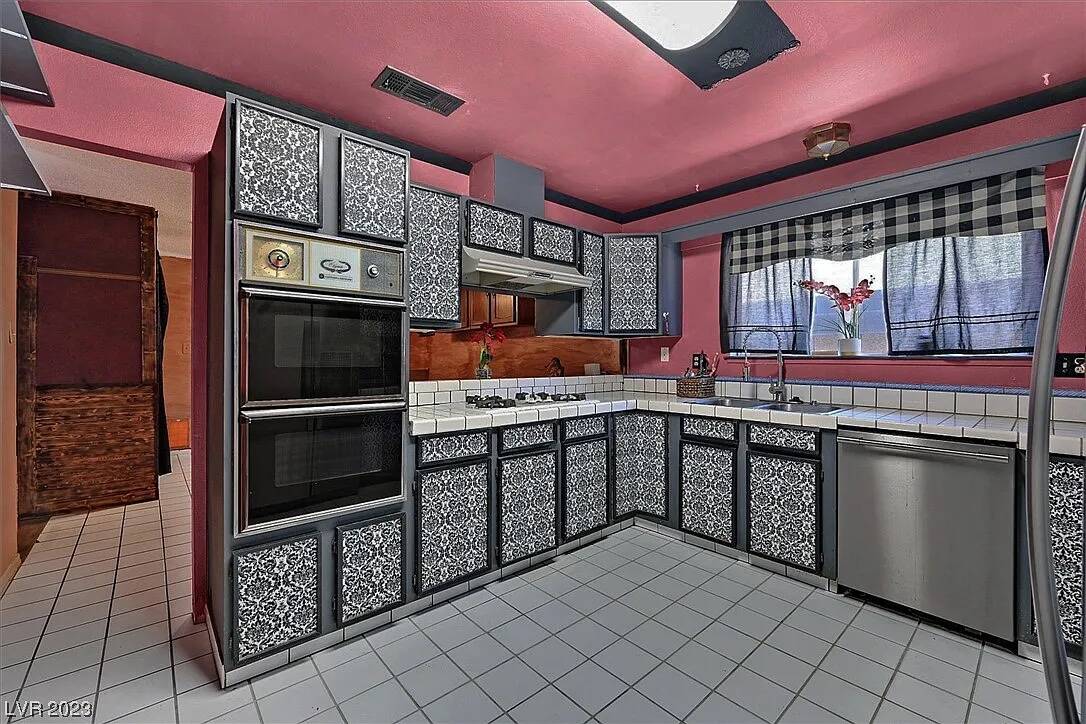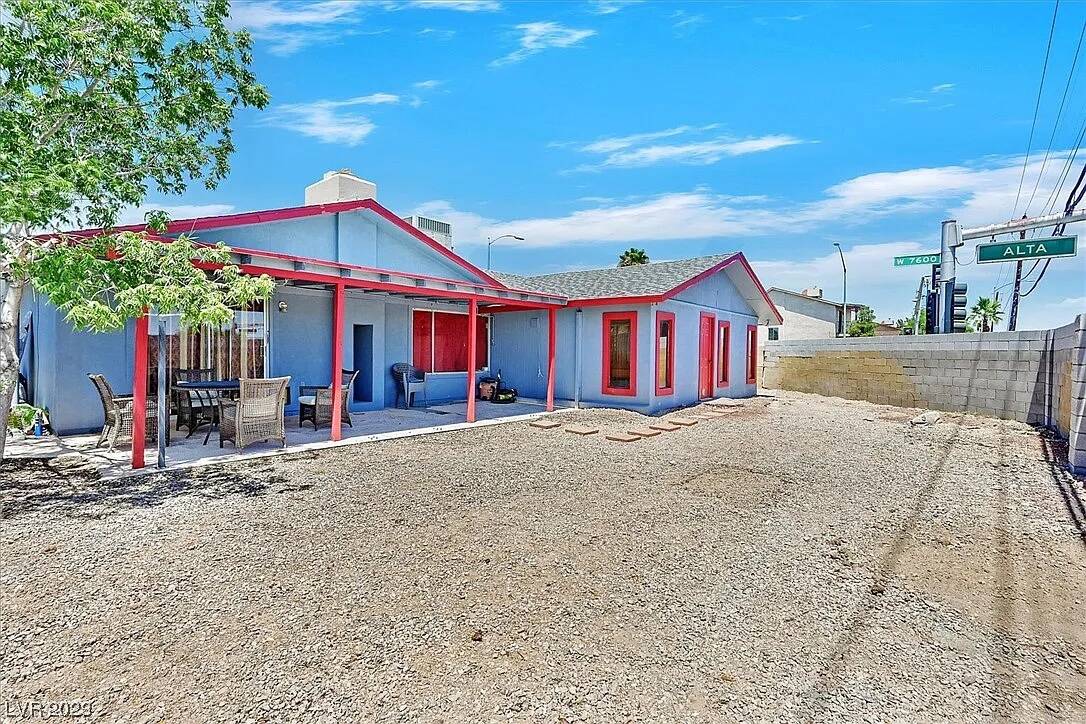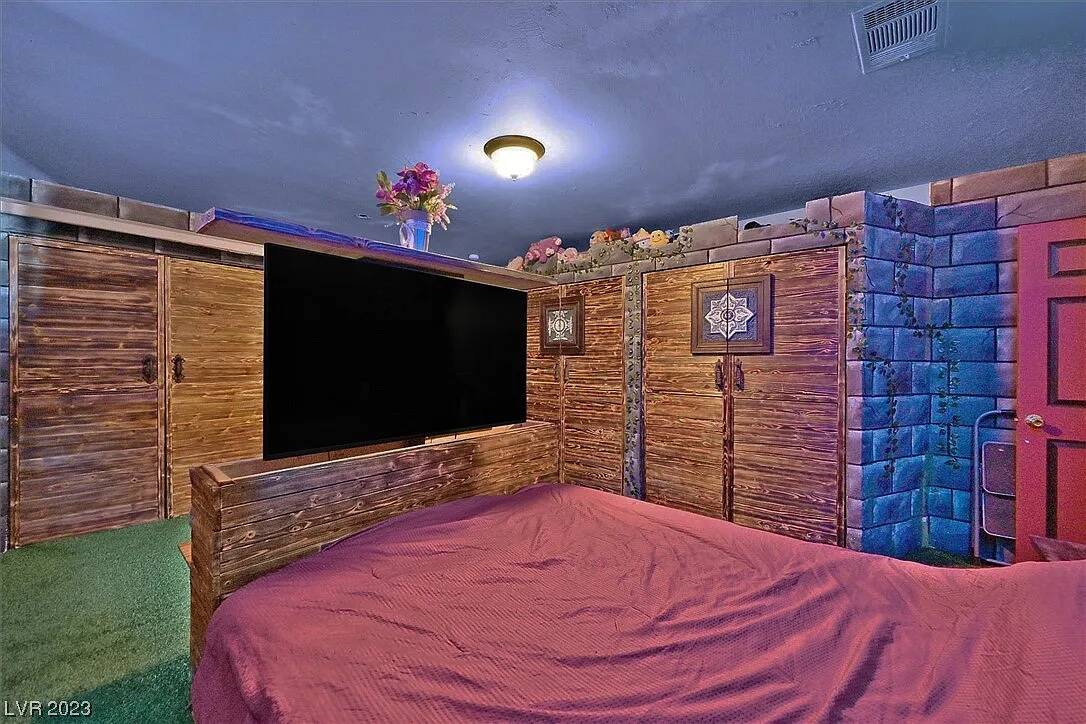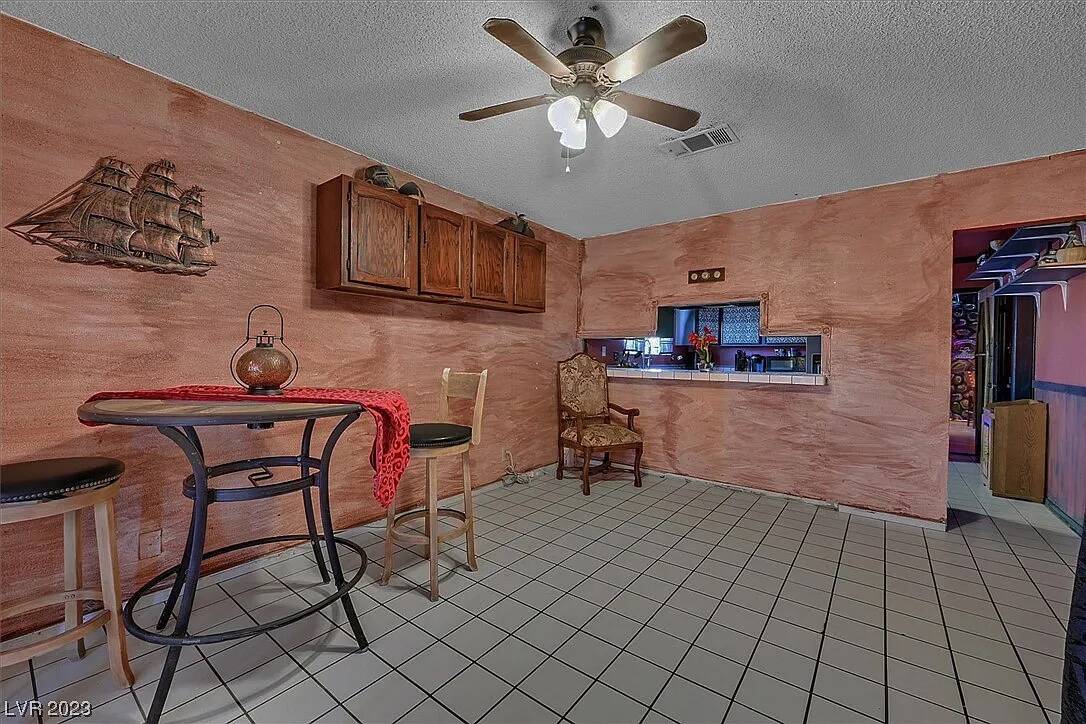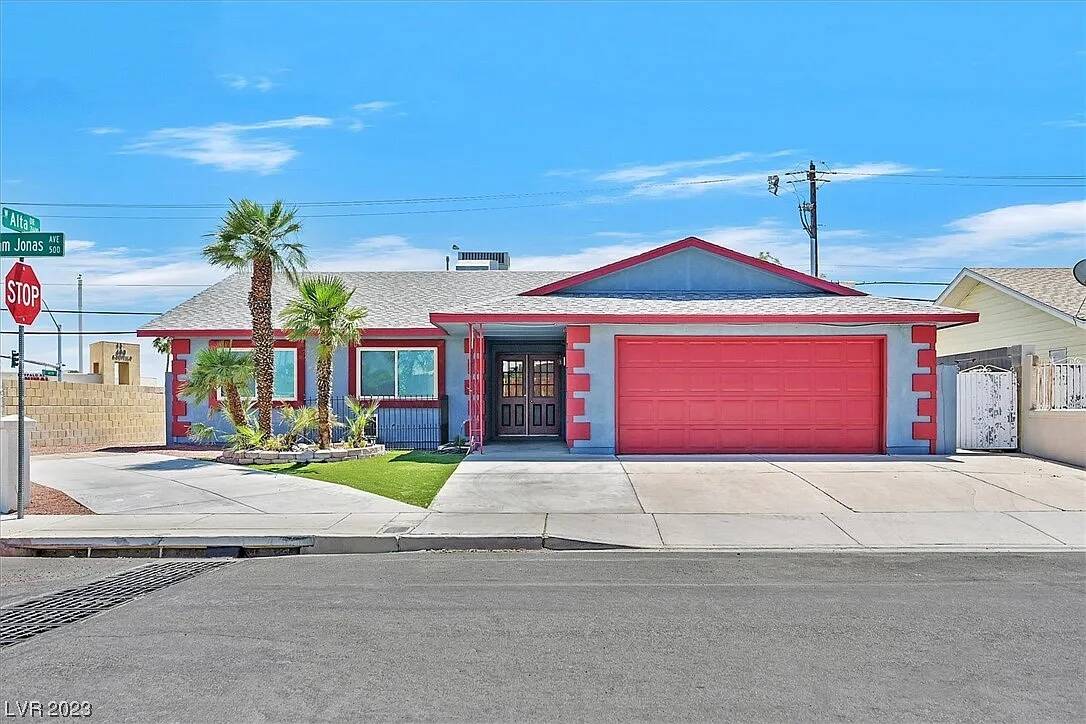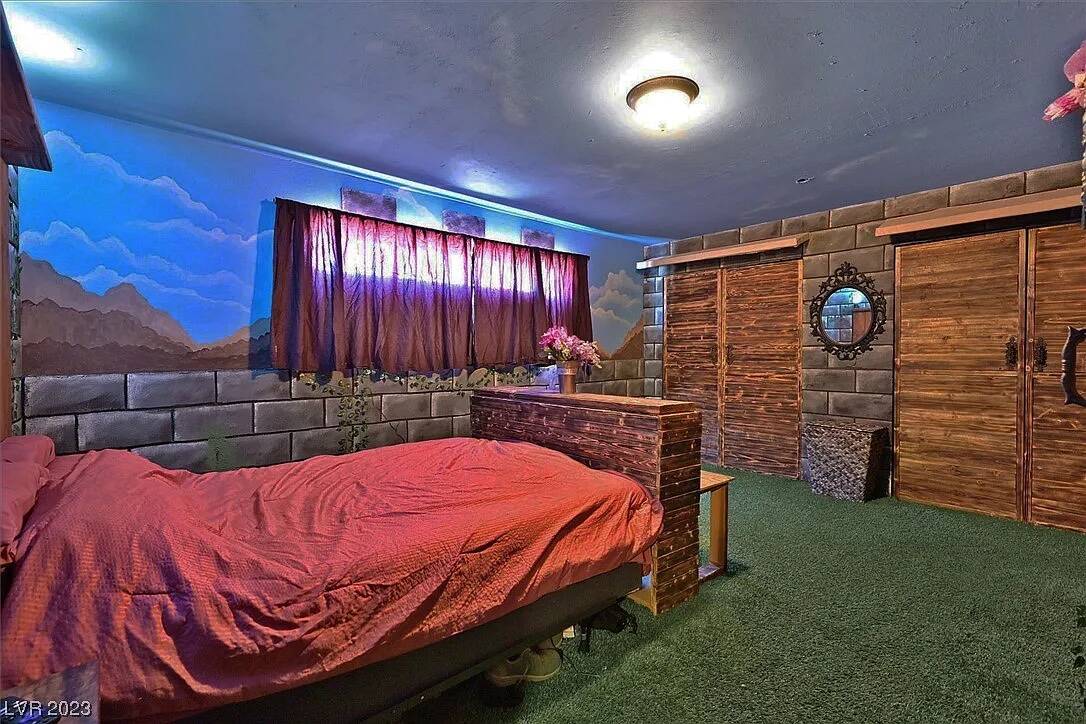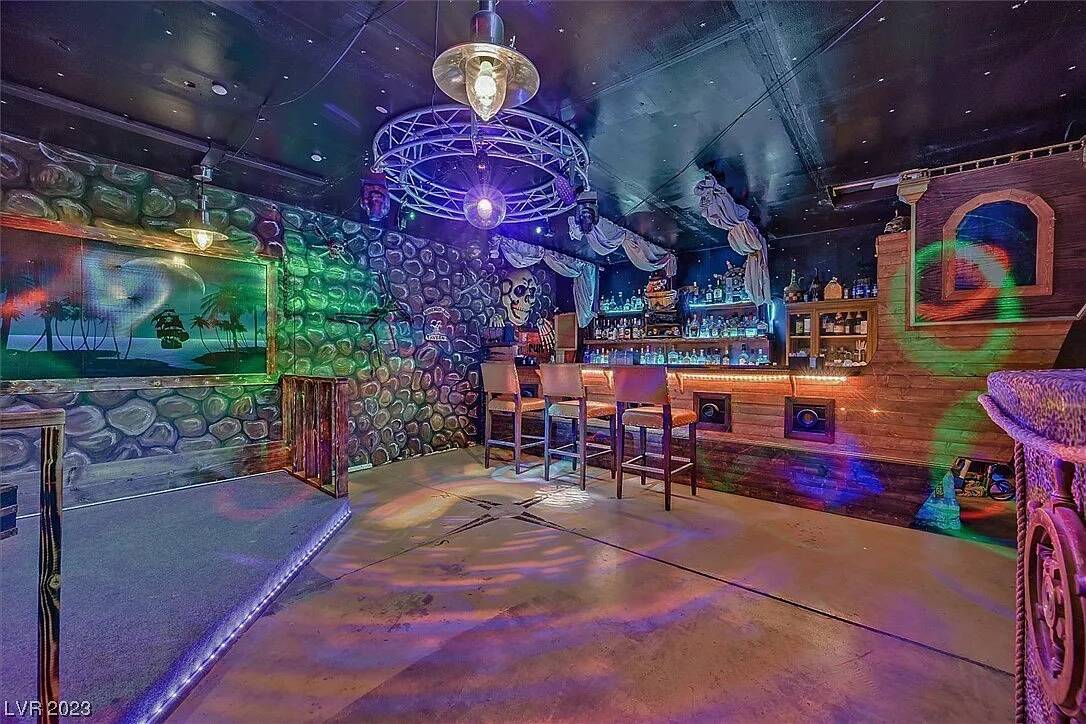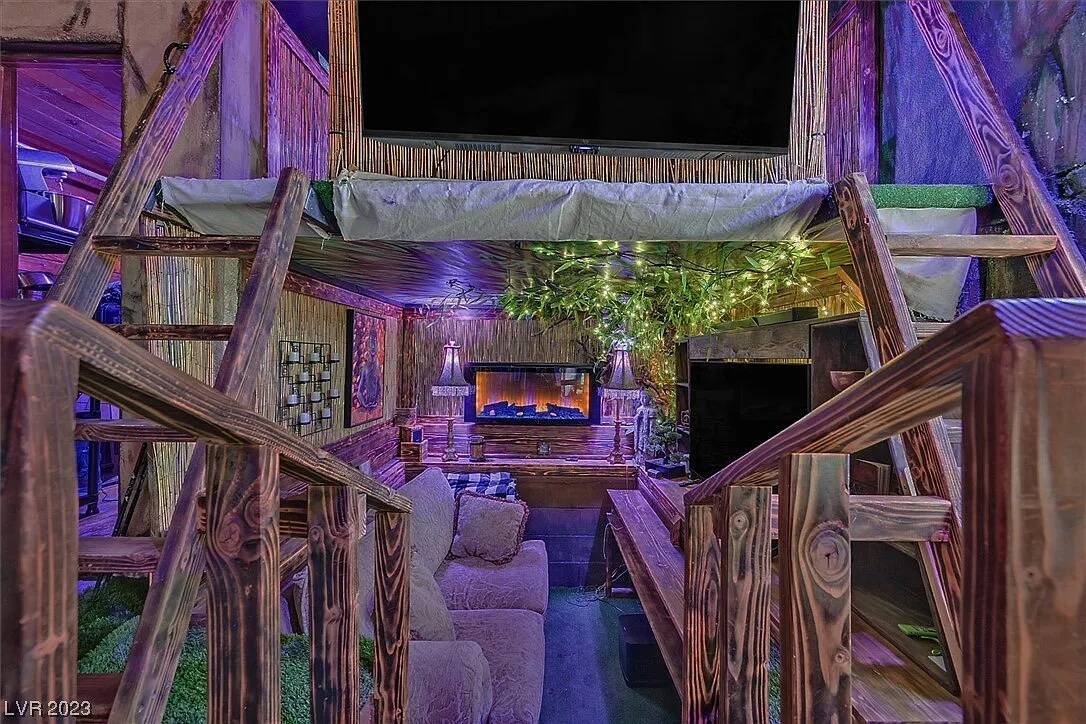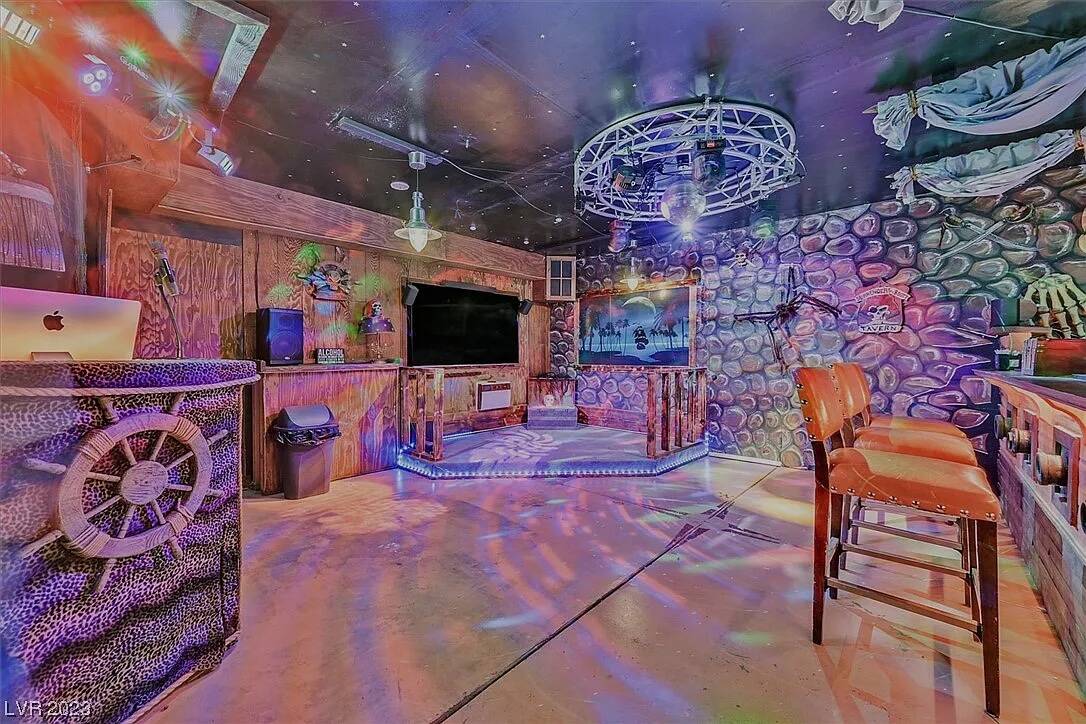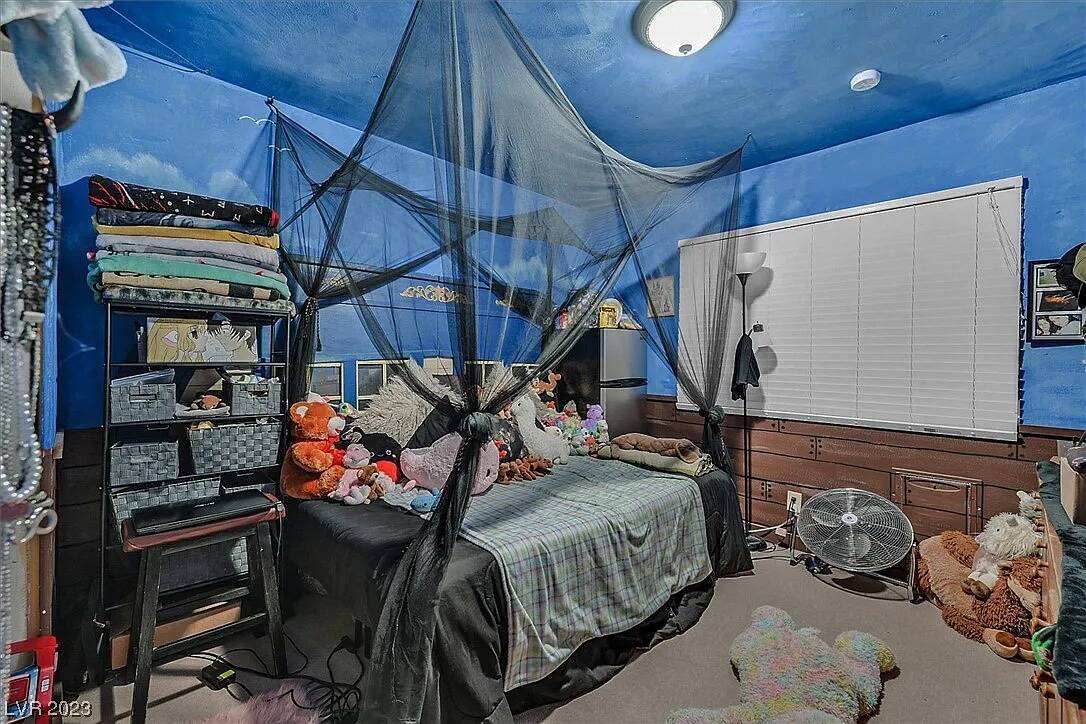 Las Vegas may be landlocked, but that didn't stop some homeowners from transforming their west valley home into a pirate-themed paradise.
Though the house may look ordinary on the outside, treasures abound inside the four-bedroom, three-bathroom home that features a coffee table with a ceiling-high mast and sail; rustic wood accents; a DJ booth (with a display DJ being a cardboard cutout of Captain Jack Sparrow from the "Pirates of the Caribbean" film series); a rickety-looking, decorative wood plank bridge; and too many helms and skulls to count.
The 2,455-square-foot home located near Alta and Buffalo drives also has an updated roof and air conditioning unit to keep your swashbuckling crew cool in the summertime.
"Have you been tirelessly scouring the seven seas in search of a legendary treasure?" the listing description on Zillow asks. "Well, look no further, for your quest ends here."
On Monday, the nautical-themed property was featured on the Zillow Gone Wild Facebook page that has over 1.4 million followers and 1.1 million likes. The post featuring the home garnered over 6,000 reactions as of Tuesday morning.
This home isn't the only one in Southern Nevada with an eccentric pirate theme. A stucco estate in Boulder City dubbed "Pirate's Cove" has also garnered attention online for its unique, decor — much of which was purchased during the re-branding of Treasure Island when the Strip resort was auctioning off its old pirate booty.
Still, the listing is looking to enchant a buyer looking for a home "where the spirit of piracy comes alive."
"If your creative soul is seeking a truly unique and unparalleled abode, set your course for a true treasure that awaits your claim," the listing states.
Correction: The original version of this story said the home was 6,969 square feet. That is the size of the property, not the home itself.
Contact Taylor Lane at tlane@reviewjournal.com. Follow @tmflane on Twitter.