Las Vegas Valley distressed-home sales fall to lowest level in years
January 24, 2018 - 4:26 pm
Updated January 24, 2018 - 7:48 pm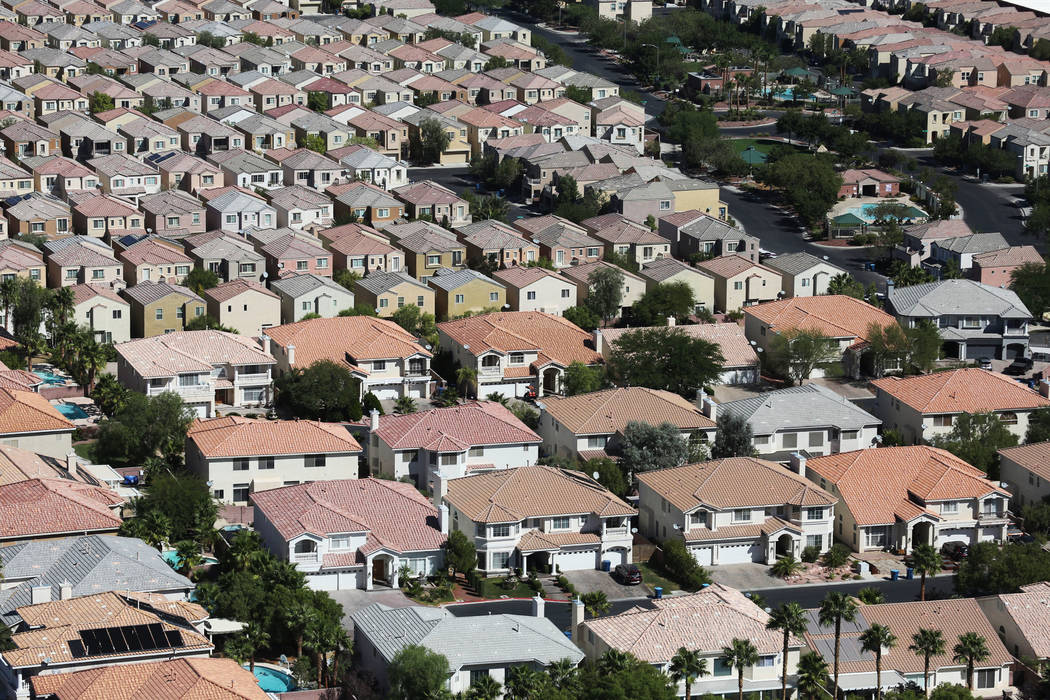 With fewer foreclosures and underwater borrowers in Las Vegas, distressed-home sales fell to the lowest level in years in 2017, according to newly released data.
Foreclosure sales — or homes sold by lenders who had repossessed them — comprised 2 percent of Las Vegas Valley resales last year. That's down from 4 percent in 2016 and 43 percent in 2011, during the recession, according to figures from Applied Analysis, a local research and consulting firm.
Short sales — when lenders agree to sell a home for less than what's owed on the mortgage — accounted for 2.9 percent of resales last year. That's down from 4.2 percent in 2016 and 27.6 percent in 2012.
Also, sales at foreclosure auctions comprised 2.2 percent of the valley's resale market. That's down from 4 percent in 2016 and 12 percent in 2011, Applied Analysis reported.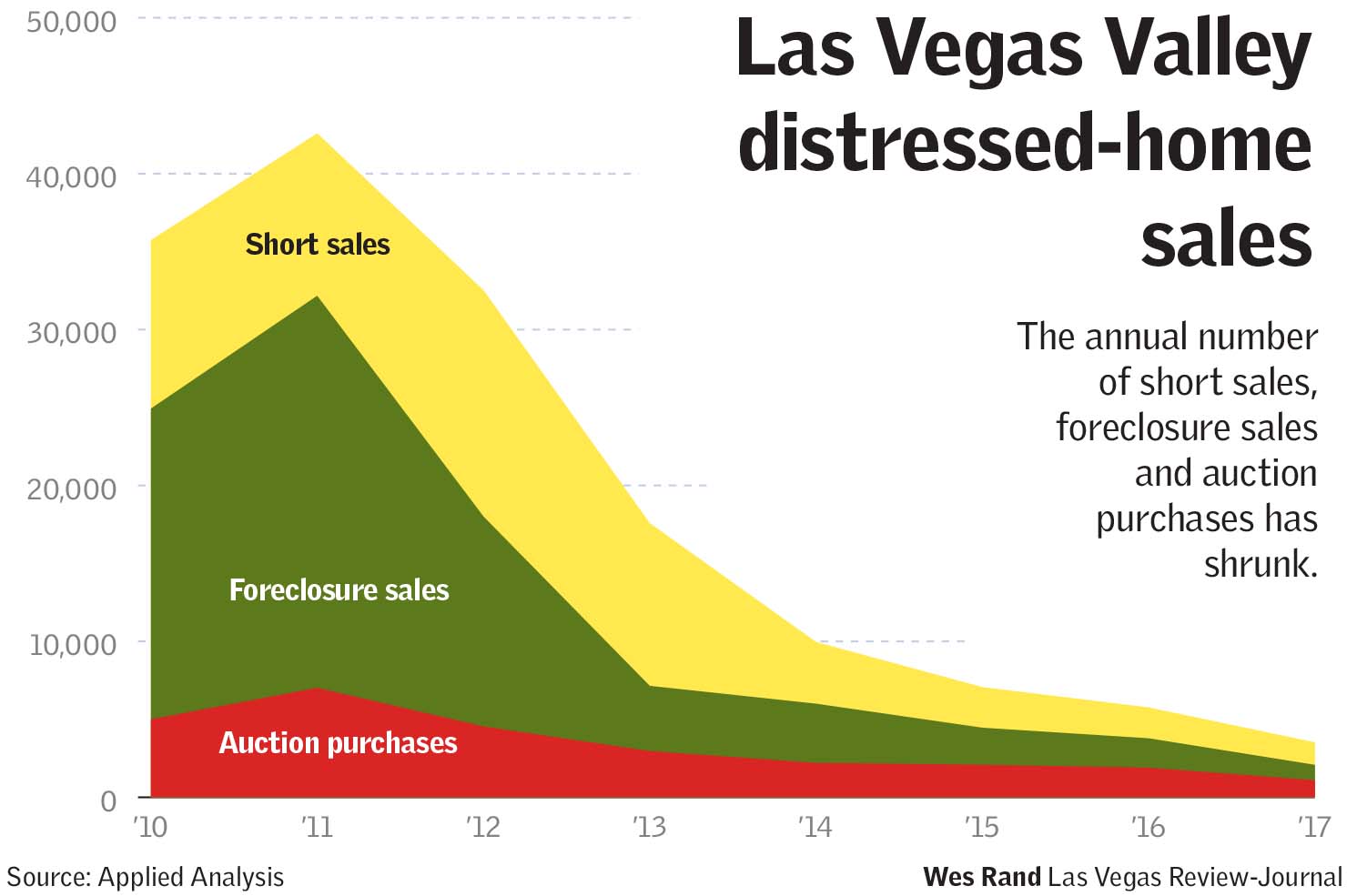 Distressed-home sales have been sliding for years in Southern Nevada as the housing market and the broader economy have recovered from the economic crash. Lenders aren't targeting nearly as many delinquent borrowers as they used to, and homeowners across the valley have escaped underwater status — meaning their mortgage outweighed their home value — amid rising prices.
Still, it wasn't too long ago that distressed homes were the bulk of the resale market in Las Vegas, ground zero for America's housing boom and bust.
Overall, distressed homes comprised 7 percent of resales last year, down from 73 percent in 2011, Applied Analysis numbers show.
The shrinking volume signals a healthier market and shows that sales and prices are no longer "being dictated by lenders," Applied Analysis co-owner Brian Gordon said.
He noted there's always a risk that the housing market could weaken, which could fuel a rise in foreclosures and underwater borrowers.
But lending is much different today than it was in the early and mid-2000s, he said, so the odds of borrowers getting "out over their skis is much more limited."
Buyers now view their home as a place to live, he said, not "as an ATM" or speculative investment, as they did during the bubble years.
Contact Eli Segall at esegall@reviewjournal.com or 702-383-0342. Follow @eli_segall on Twitter.