Report shows house flippers less active in Las Vegas
September 14, 2016 - 9:59 pm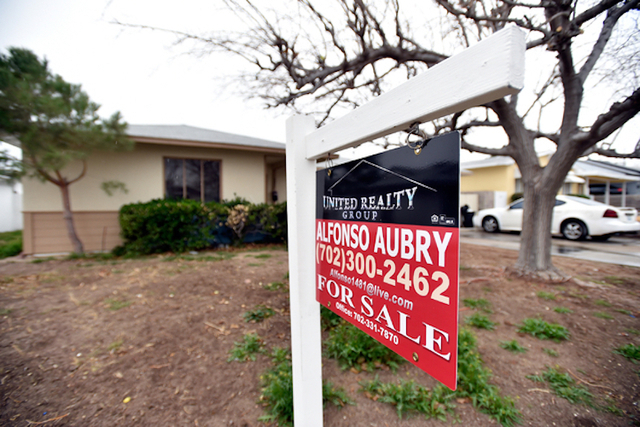 House flippers aren't as active in Las Vegas as they were last year, but profits are rising, a new report shows.
There were 844 home flips in the Las Vegas area in the second quarter, 7.1 percent of all home sales. The tally was down 21 percent from the same period last year, according to RealtyTrac parent Attom Data Solutions.
Las Vegas flippers booked an average gross profit of $47,563 per deal last quarter, a 33.4 percent return. A year earlier, the average profit was $38,000, a 27.7 percent return, Attom reported.
The company defined a flip as selling a home within 12 months of buying it, and the reported profits are the sales price minus the purchase.
Compared with other cities, Las Vegas remains a popular place to flip houses. But investors can earn more money elsewhere.
Home flips represented 5.5 percent of all U.S. home sales in the second quarter, and the average profit was $62,000, a 48.8 percent return, according to Attom.
House-flipping was a hallmark of the boom years last decade, when investors, backed by easy money, bought homes and sold them for profit a short time later.
The tactic helped inflate prices to record highs until the bubble burst and the economy crashed.
Flipping was especially popular in Las Vegas, a poster child for America's housing boom and bust.
In the fourth quarter of 2004, a peak of 19.4 percent of home sales in the Las Vegas area were flips. Nationally, flipping peaked in the first quarter of 2006 at 9 percent of sales, according to Attom.