Texas homebuilder is expanding to Las Vegas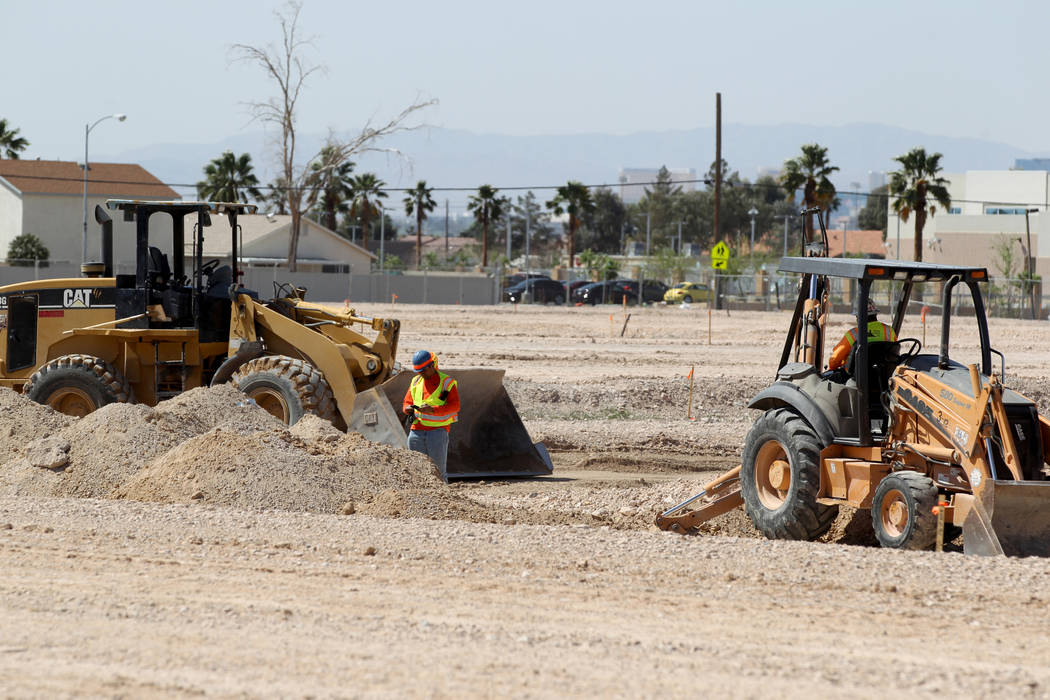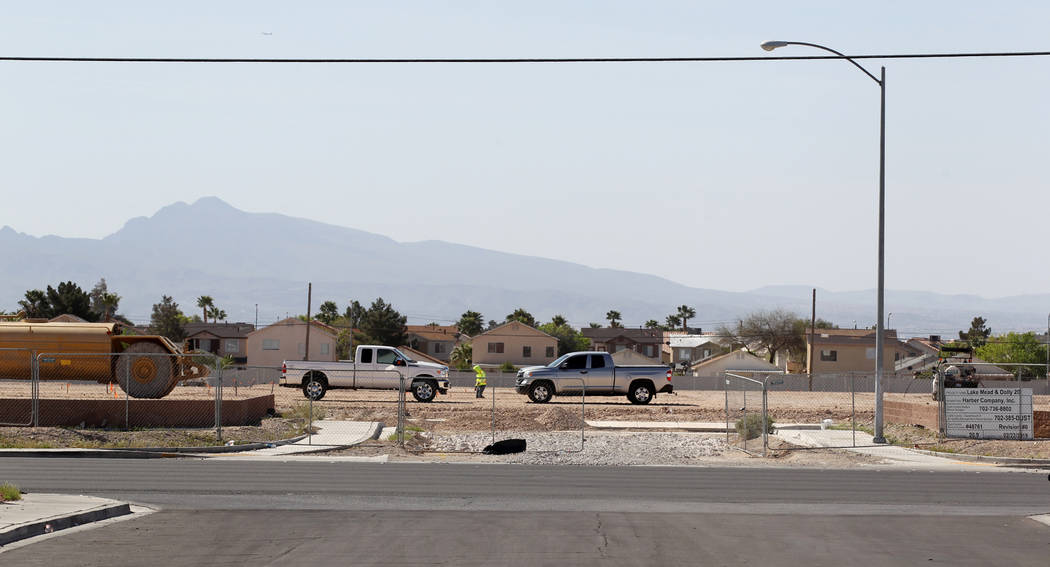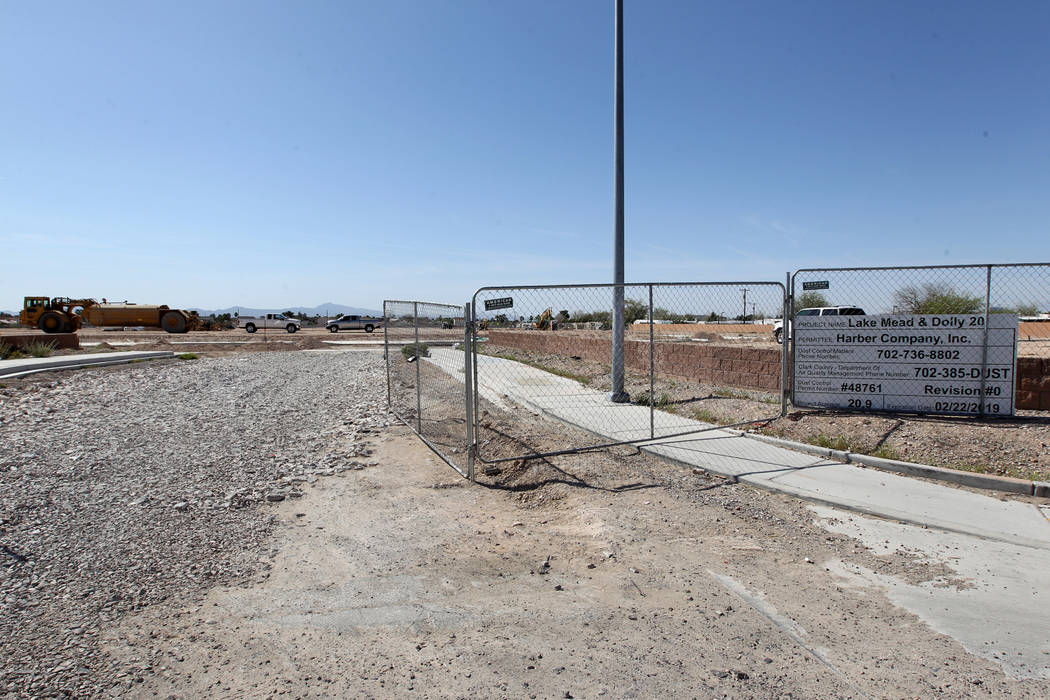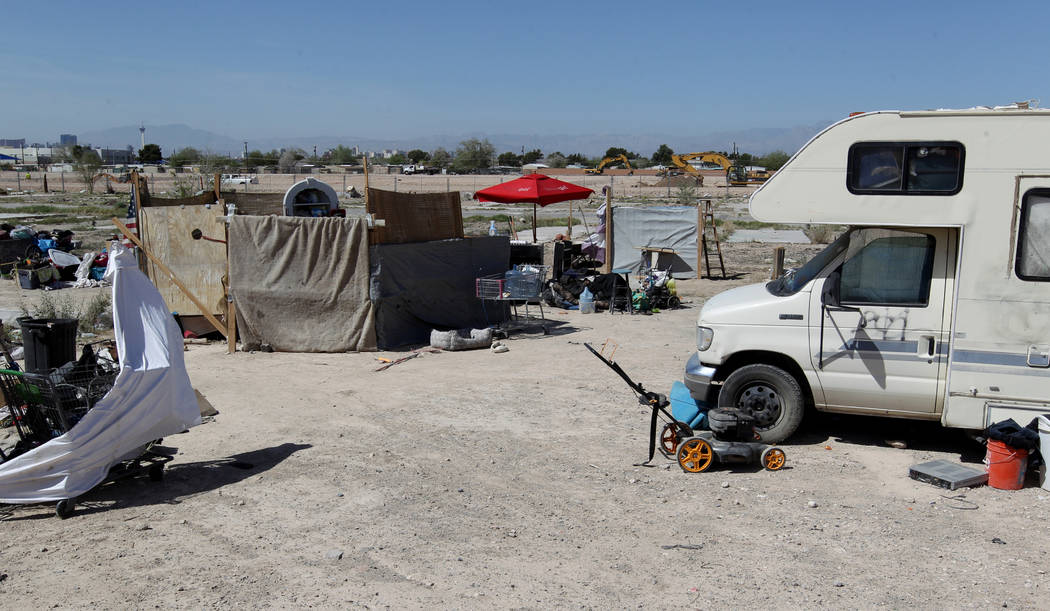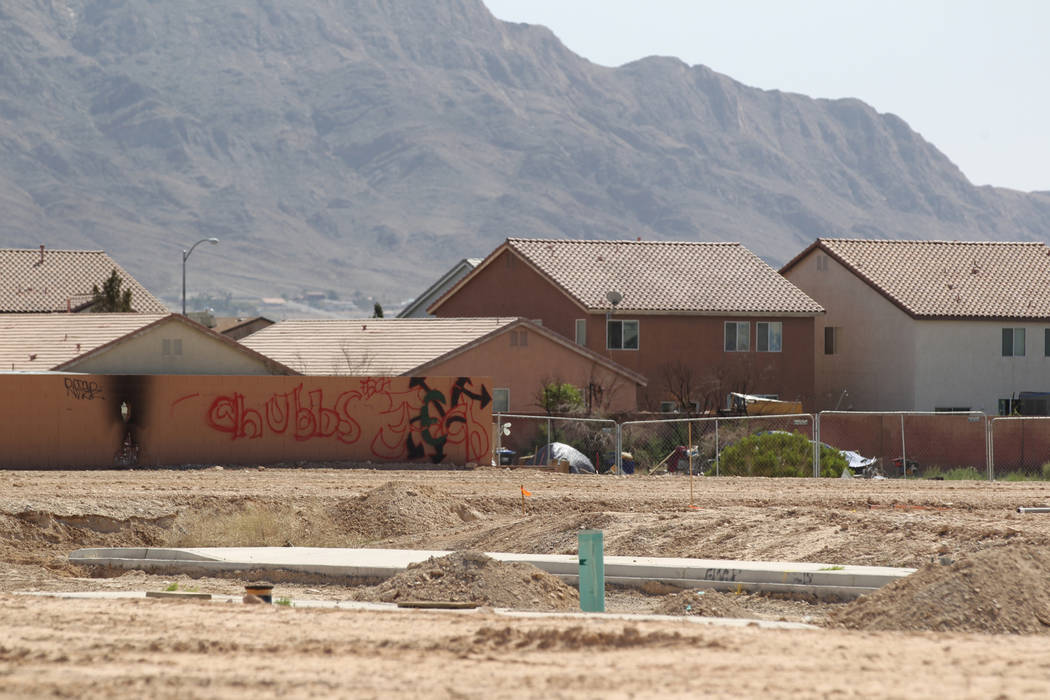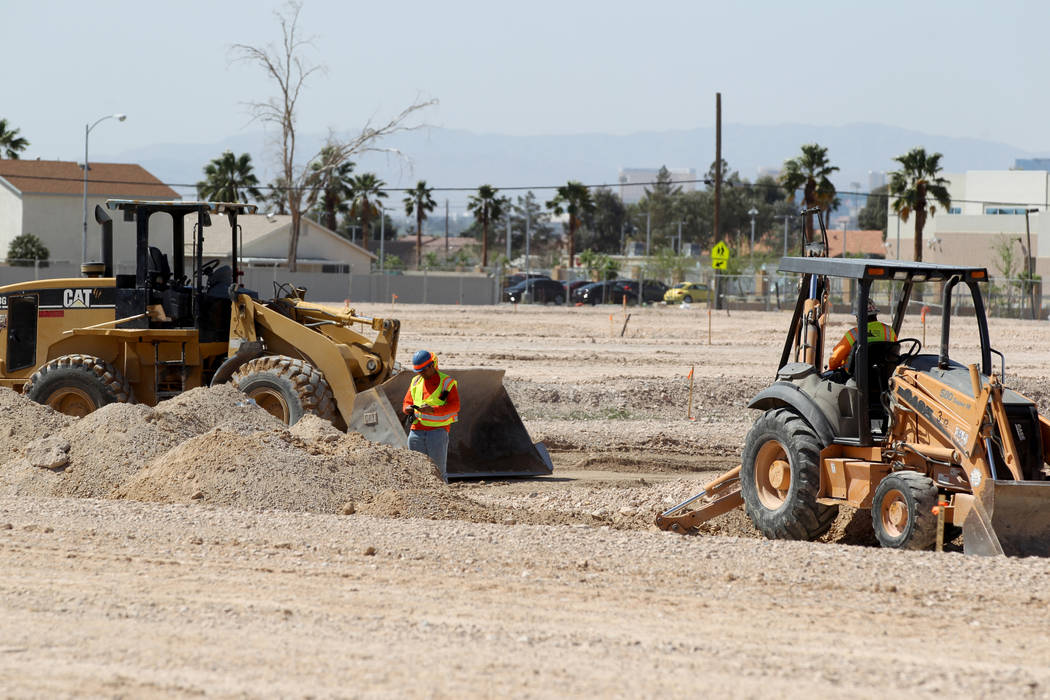 A fast-growing Texas homebuilder is expanding to Las Vegas, bringing a rare new competitor to the local market.
But the vacant lot next door is unlikely to help with sales.
A homeless camp next to the northeast valley project site has a motor home, shopping carts, tents, a couch and other items scattered about. There's even a makeshift kitchen of sorts, with a stocked pantry, cookware and a small table.
Not exactly the greeting LGI Homes was probably hoping for.
LGI, based near Houston, bought its project site on Lake Mead Boulevard near Lamb Boulevard in February for $4 million, property records show. Plans call for 102 single-family homes at the 20.5-acre subdivision.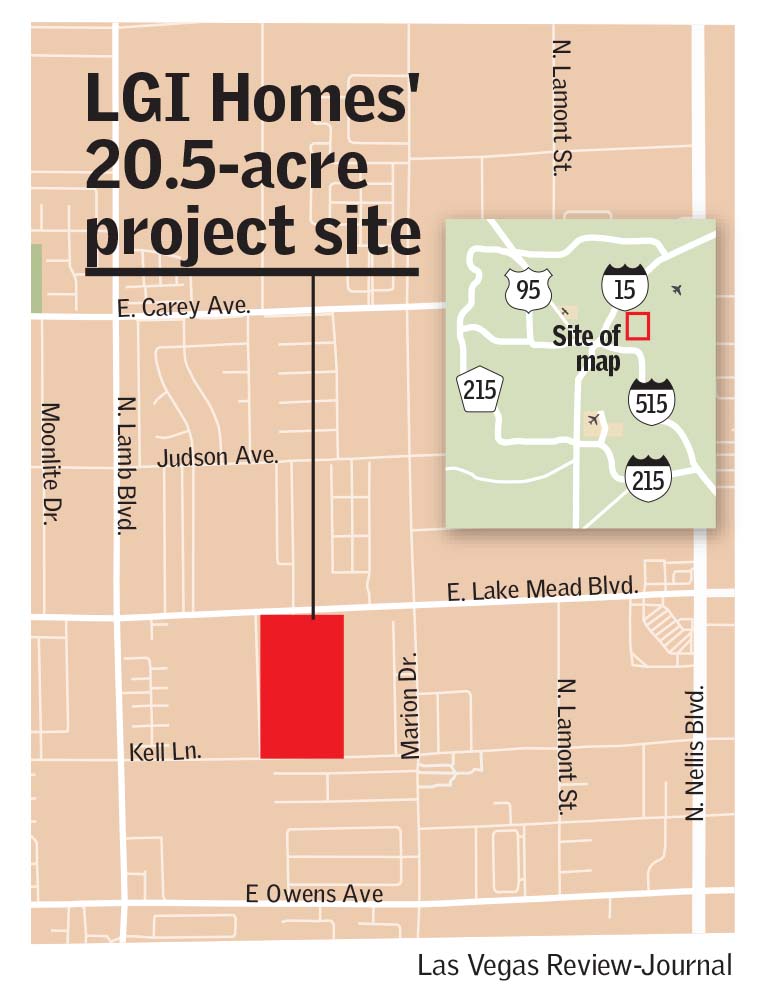 The Clark County Planning Commission on Tuesday approved a design review for six different house models.
LGI says it focuses primarily on entry-level buyers, and its project is in an area builders largely ignore. The builder is also breaking into the market after a year of record prices locally and the best sales tally in almost a decade.
Among Las Vegas Valley submarkets, builders sold the most homes in the southwest last year, at 3,449, and the fewest in the east, at 277, according to Home Builders Research.
Home Builders Research founder Dennis Smith said LGI can do well on Lake Mead if it sells houses for less than $200,000, as the area's demographics "don't support much more than that."
Las Vegas' once-battered economy is doing well overall, he said, but parts of the northeast valley have "never recovered."
LGI, which operates in Arizona, Colorado and Florida, among other states, closed 5,845 sales last year. That's up 40 percent from 2016 and more than fivefold from 2013, according to a securities filing.
The company said in the filing that it expects to launch home construction and sales in Las Vegas by the end of this year.
LGI, led by Chairman and CEO Eric Lipar, did not respond to multiple requests for comment.
Las Vegas' home construction industry collapsed during the recession, and builders' interest in entering the market "was not very strong" afterward, Smith said.
He also noted that Las Vegas is dominated by America's biggest builders, including D.R. Horton, KB Home and Lennar Corp., making for a competitive marketplace.
But overall, builders' monthly median sales price hit new highs several times in 2017, ending the year at almost $371,800. Builders closed 9,400 new-home sales in Clark County, the highest annual tally in almost a decade, according to Smith's figures.
LGI is not the first builder to eye the Lake Mead site.
County records show that plans for a 102-home subdivision were drawn up by 2005, but the property was seized through foreclosure after the economy tanked and nothing was built.
Construction crews were doing site work Tuesday at the property. But next door, the only signs of life were a dog tied to the motor home and a person sleeping outside near the RV, who didn't budge.
Contact Eli Segall at esegall@reviewjournal.com or 702-383-0342. Follow @eli_segall on Twitter.