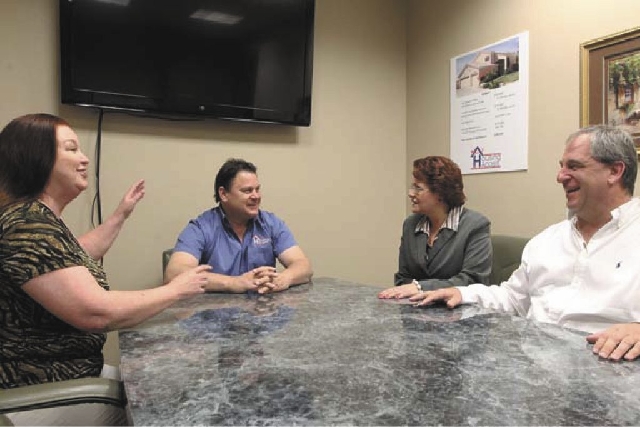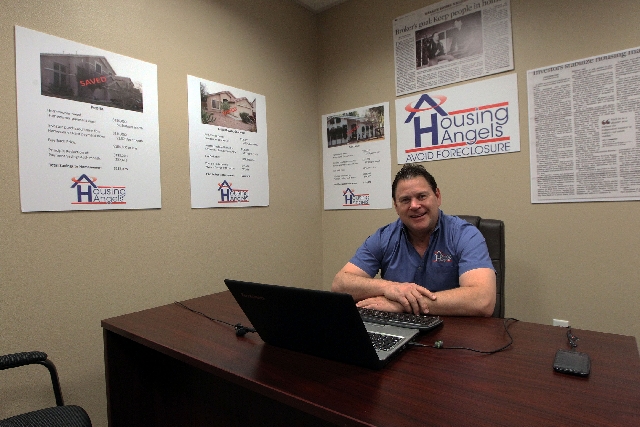 Think of angel investors, and you probably imagine business startups.
But there's a new kind of saving grace in town, this one targeting homeowners who are underwater and behind on their mortgage.
Phoenix Realtor Dave Dziedzic has brought his Housing Angels program to Southern Nevada to help local homeowners save their property while generating a little cash for investors.
"Most people who visit us definitely have hardships. They're making less money, or the economy has turned them on their ear a little bit somehow," Dziedzic said. "But we've been able to help a lot of people."
Here's how Housing Angels helps: It finds an investor to buy a home in a short sale from an underwater owner. The former homeowner can rent back the place for up to four years, at which point he can purchase it back from the investor. If he buys back his home within two years, the former owner pays 20 percent over the investor's purchase price. That buy-back premium jumps to 30 percent in the second through fourth years.
Take a local home worth $342,000, with a monthly mortgage payment of $2,630. A Housing Angels investor might buy the home from the bank for $120,000, a new principal amount that would drop the former owner's monthly payment to $1,300. After two years, she could buy back her home for $144,000. In essence, that would create nearly $200,000 in principal reduction, Dziedzic said.
Housing Angels has other programs, too. Its Cloud Nine program lets homeowners choose a different property for the lease-buy track, while its Saved at Auction initiative has investors buy a distressed property at a foreclosure sale and lease it back to the owner with an option to buy.
Dziedzic said he came up with the Housing Angels idea partly from personal experience, and partly from other business dealings. For starters, he and his family lost $1,800 to a mortgage-modification scam about three years ago on their personal home, an experience that showed him the need for options. The actual idea came as he was flying across North America in 2009, giving seminars to Canadian investors on how to buy short sales.
"It hit me while we were selling an investor a home. We were literally moving the former residents across the street, and I thought, 'Wouldn't it be great if they could stay in their home and didn't have to move?'"
Dziedic's first client was an employee he had to let go for financial reasons. The worker had purchased his home for $295,000, and sold it to an investor in 2009 for $120,000. He's already bought back his home.
So far, Housing Angels has worked with more than 1,000 homeowners in Phoenix. Through his Gold Door Realty brokerage, Dziedzic hopes to help hundreds more in Las Vegas, though he said he'll feel he's done a good job even if the numbers don't get that high.
"I think we're successful if we help just one homeowner, and it helps their life," he said. "We just want to help one person at a time."
Contact reporter Jennifer Robison at
jrobison@reviewjournal.com or 702-380-4512.
Follow @J_Robison1 on Twitter.