Vince Neil's former 'Home Sweet Home' in Las Vegas for sale
Updated February 28, 2023 - 7:19 pm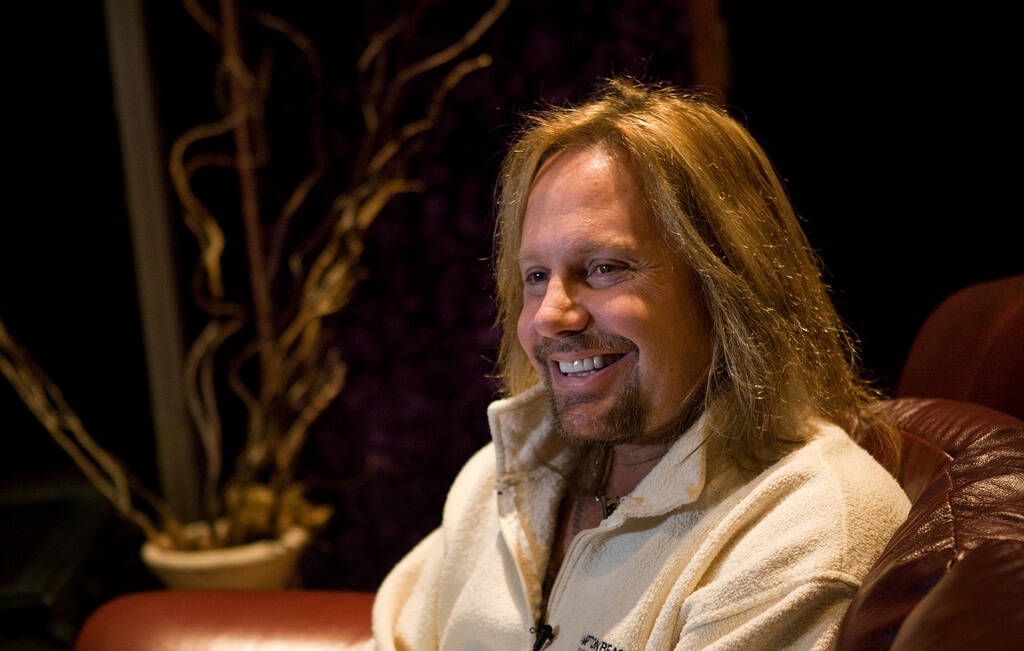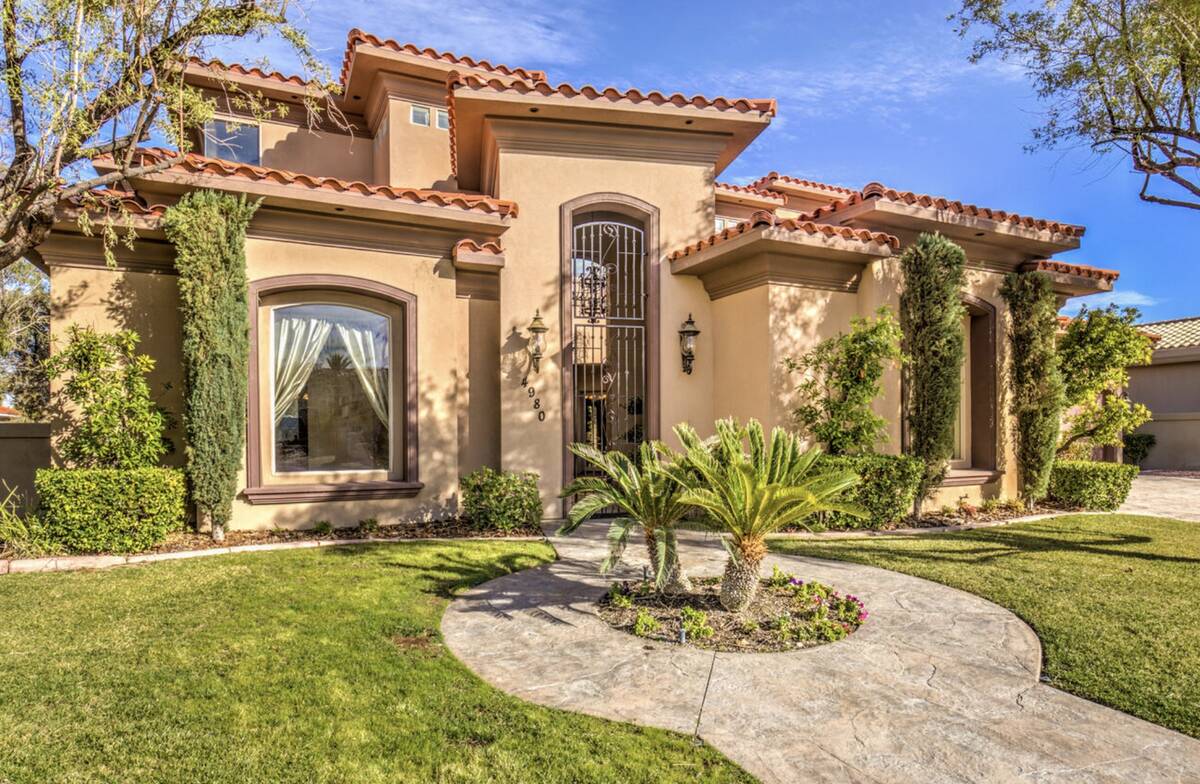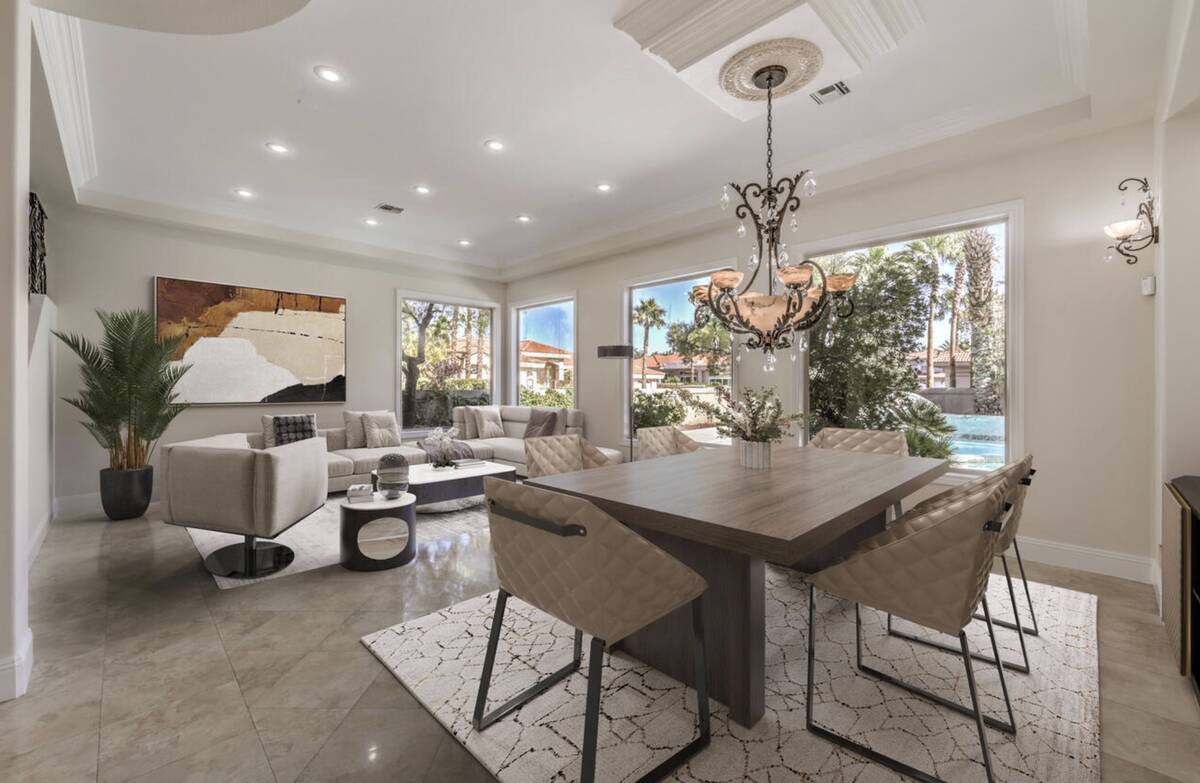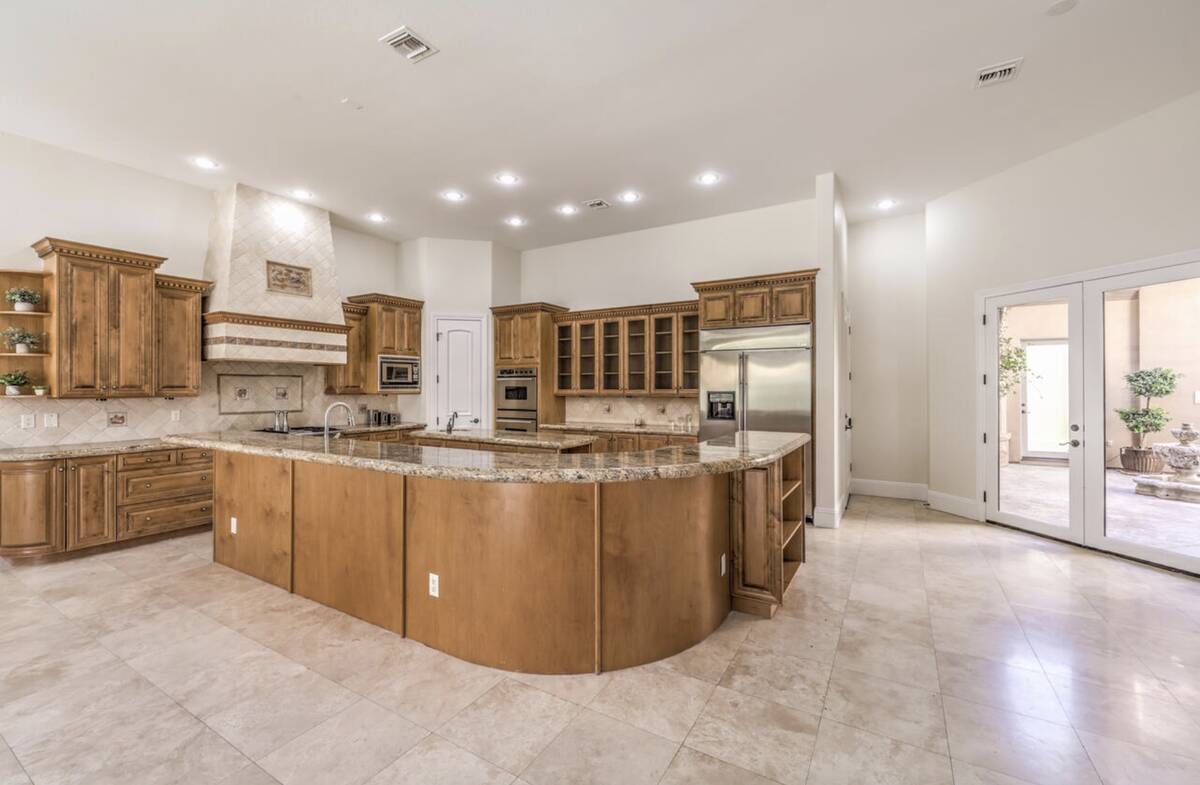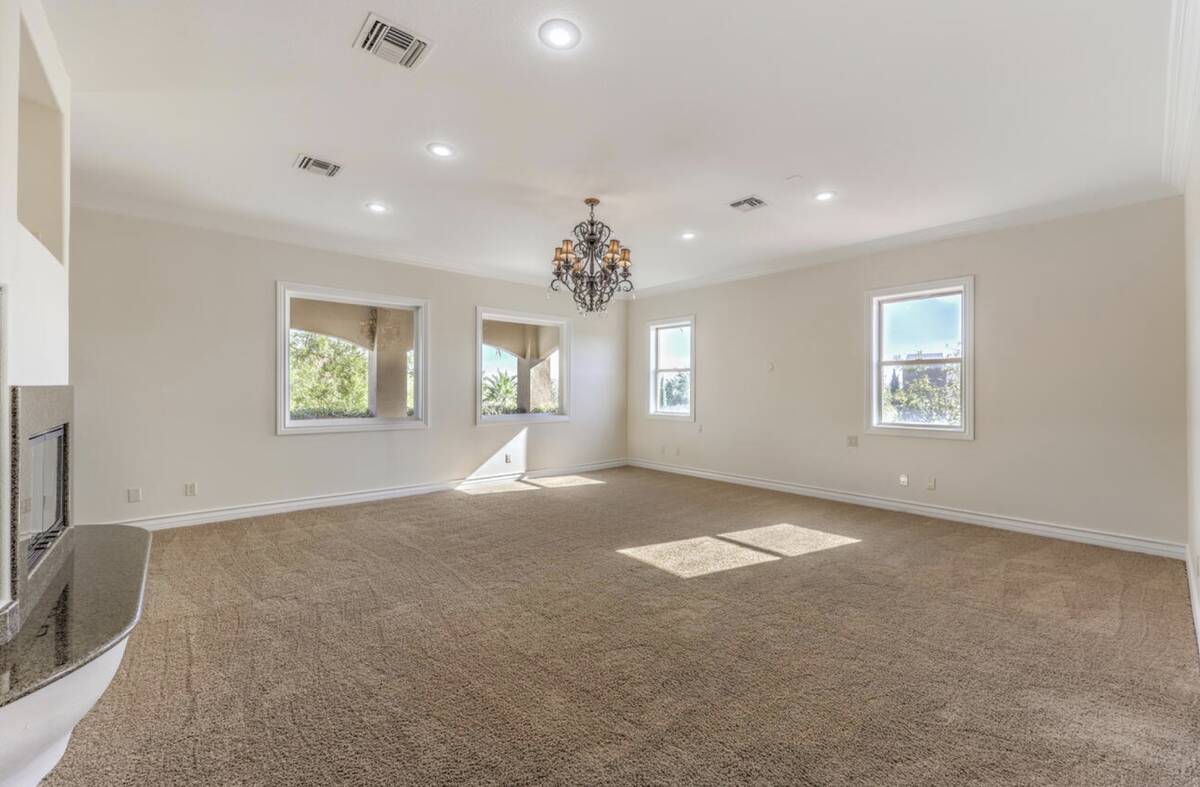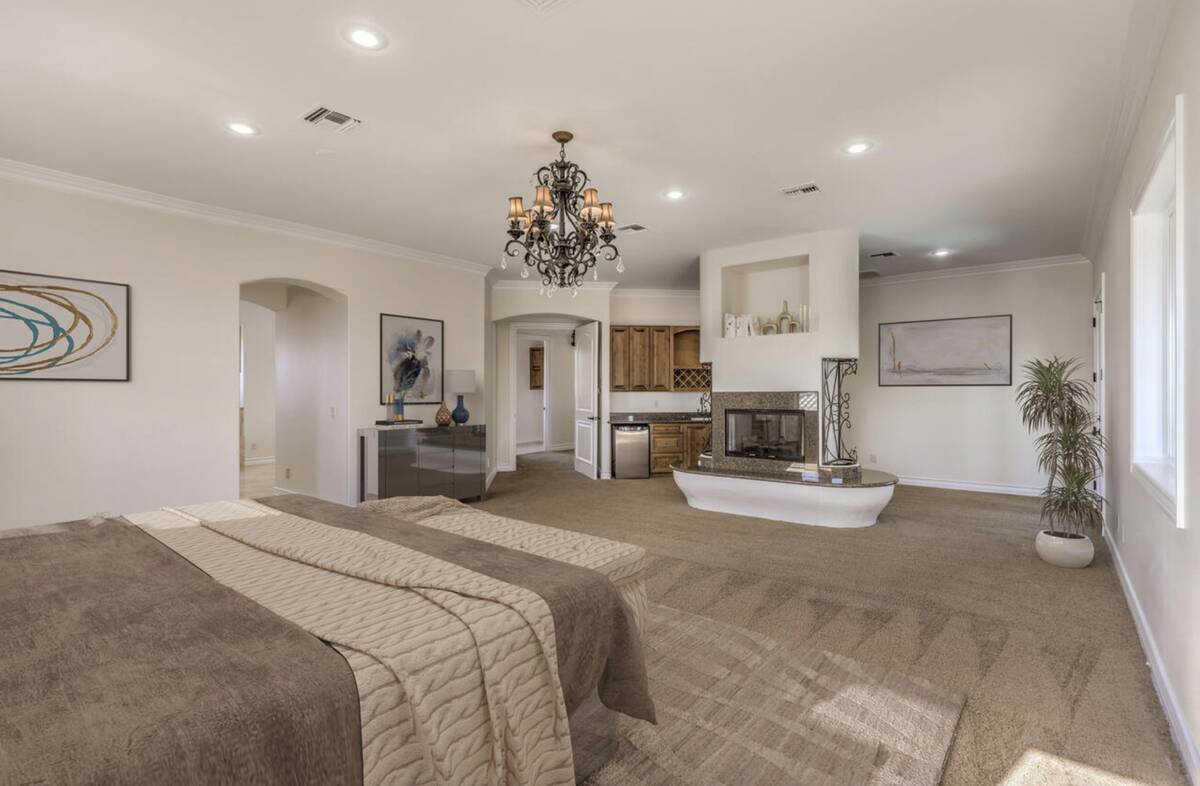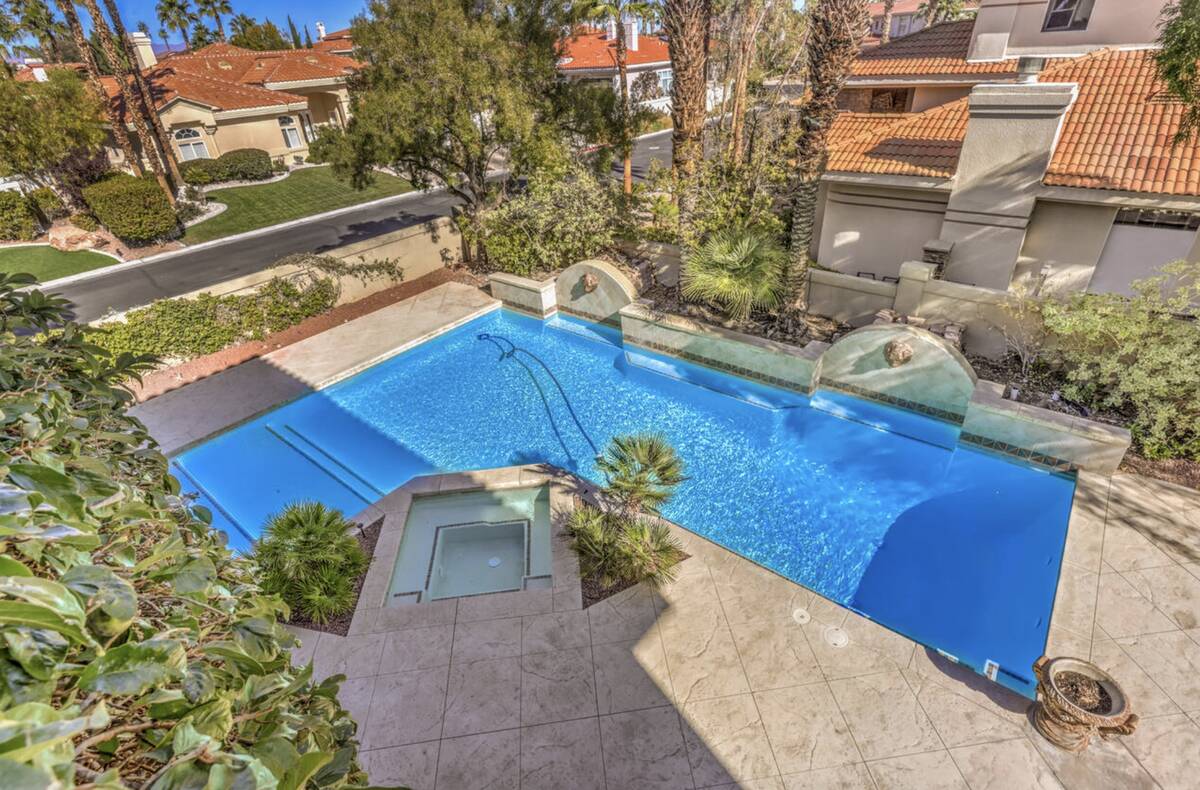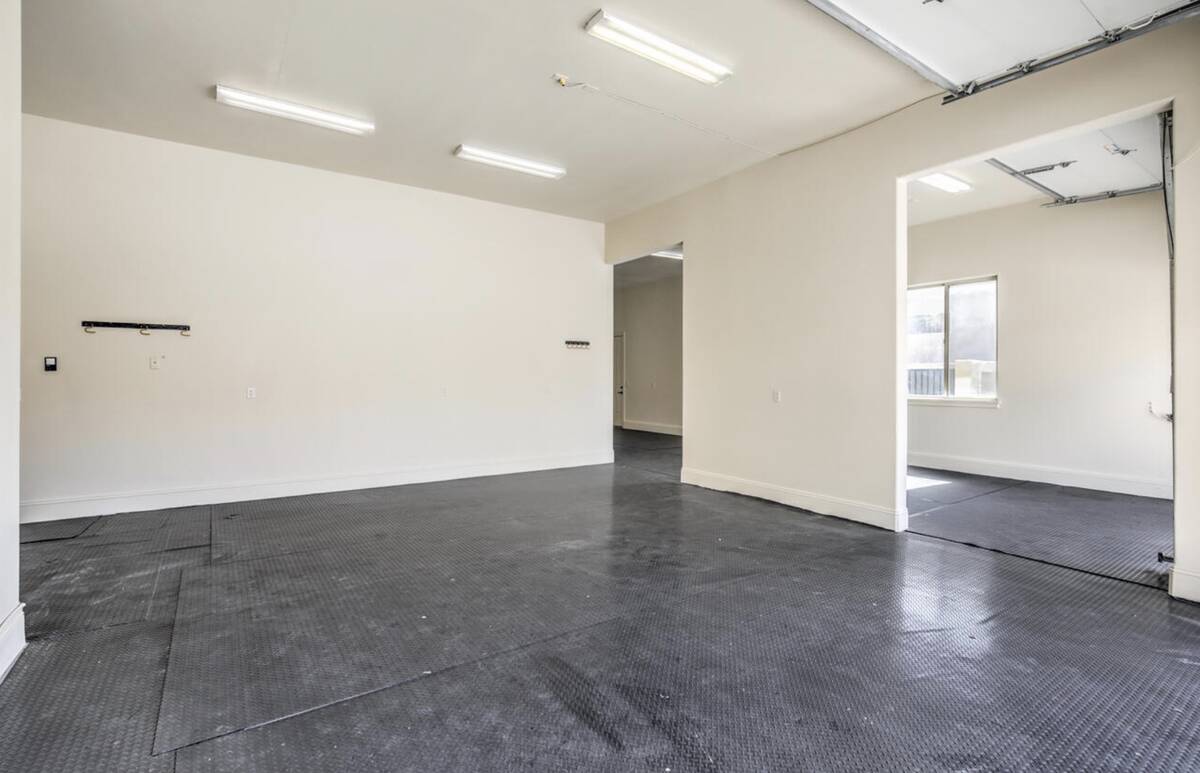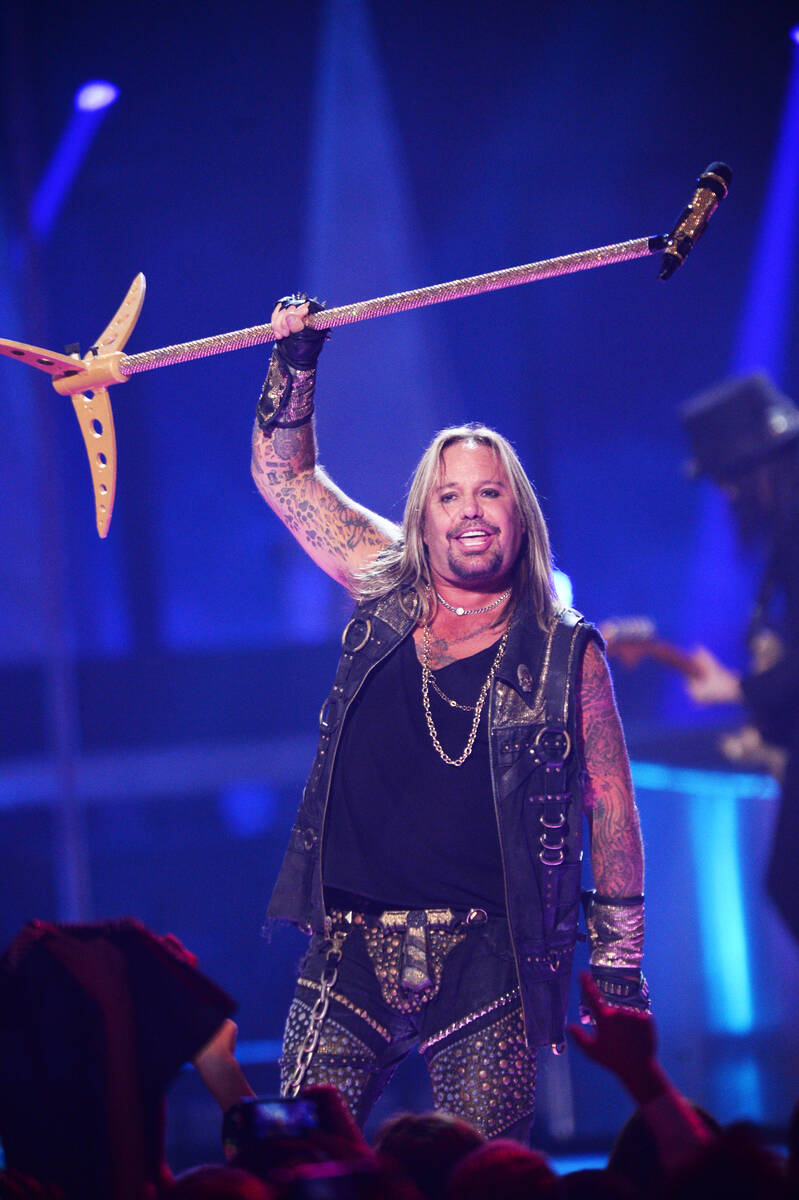 The former Las Vegas home of Vince Neil, the lead singer for heavy-metal band Mötley Crüe, has been listed for sale.
The two-story home is located on Mountain Creek Drive in the Spanish Hills gated community in the southwest Las Vegas Valley and is listed for $2.7 million. The home was built in 2002 and has been on the market for the past nine months, according to Alexio Ramirez, the listing agent for the property at Sotheby's International Realty.
The home is on a one-third-acre corner lot and has about 5,500 square feet of space that cover a four-car garage, a private casita suite, a courtyard, six bedrooms, five full bathrooms and a half bathroom, according to the real estate listing. The home also has several outdoor features, including a pool and outdoor kitchen.
Any interested parties can see what the home looked like in the past, since it was featured in 2005 on the television show "MTV's Cribs," a series where celebrities gave tours of their homes. In that tour, Neil highlighted his records and guitars on the wall, as well as a billiards area he put in the loft space and his own private recording studio in one of the upstairs bedrooms.
Ramirez said Neil isn't the current owner of the home, but he lived at the property for 11 years, and his association with the home has been a main selling point.
"I've had renters for this home tell me the main reason they wanted to be there is that (Neil) used to live here," Ramirez said.
Other selling points Ramirez sees in the home are that it can be a less expensive option in the luxury home market, and it has features that won't be found in newer homes. The pool size exceeds the 600-square-foot restriction on single-family home pools that was put in place by the Clark County Commission and took effect in September.
"The Las Vegas luxury market is getting so built-out that existing homes like this one is a steal, since it's less expensive than building a new luxury home and it can get past the new restrictions on pool sizes," Ramirez said.
In an interview on AXS TV with fellow musician Sammy Hagar, Neil said he moved from Las Vegas to Nashville, Tennessee.
Contact Sean Hemmersmeier at shemmersmeier@reviewjournal.com. Follow @seanhemmers34 on Twitter.