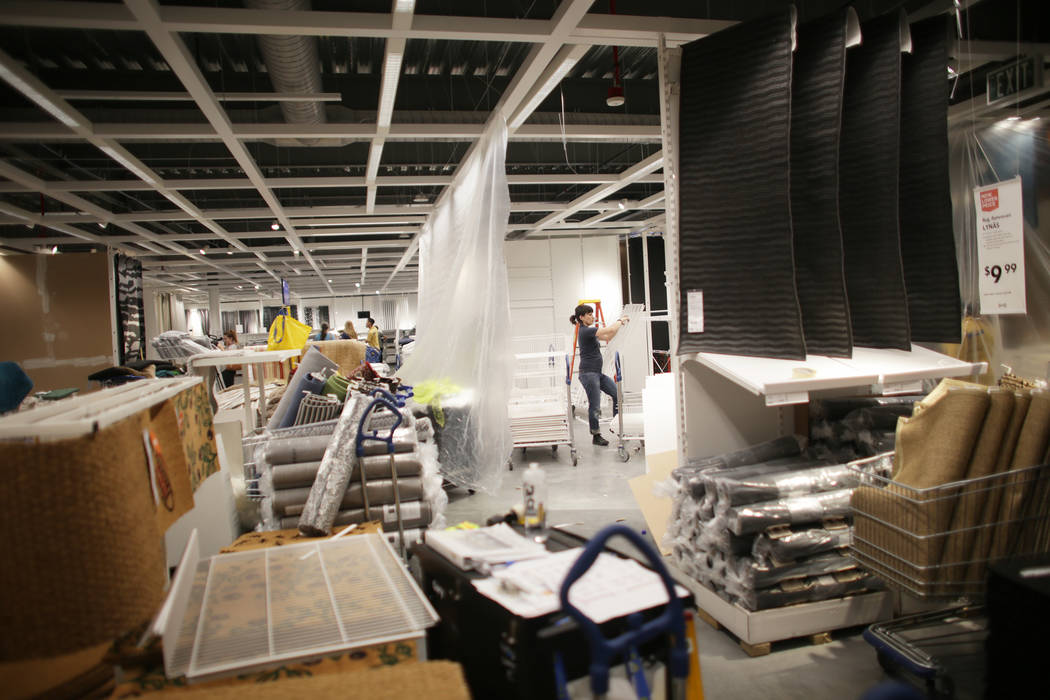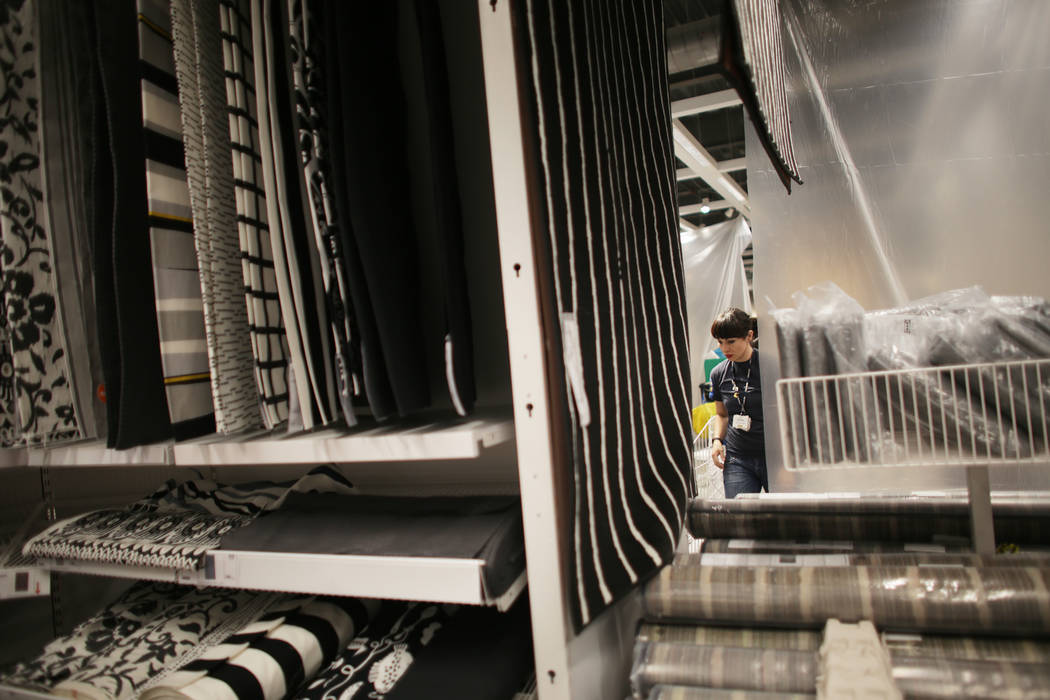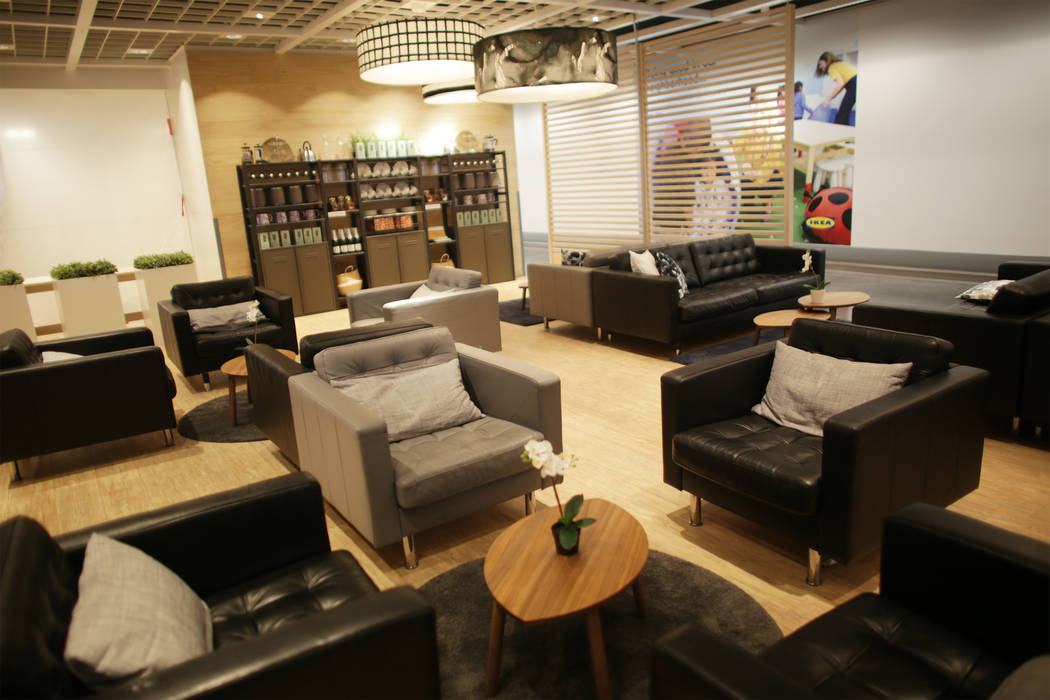 After almost 30 years with Ikea, Las Vegas Valley store manager Amy Jensen still remembers the feeling the first time she walked into a store.
Jensen was in Germany. The sheer volume of textile products was nothing like she'd seen back home in Michigan. By 1991, she'd joined Ikea as a purchasing assistant.
"It's like no other," said Jensen, 48.
After working various roles throughout the U.S., Jensen moved to Las Vegas last summer to manage the newly built Las Vegas store near the intersection of Durango Drive and Sunset Road.
On Thursday, the store will mark its first anniversary in Las Vegas.
Ikea bump
Ikea had waited about a decade to open locally, until the valley hit 2 million residents.
When the store opened in May 2016, customers received promotions including $500 sofas and $100 gift cards. The store's 2,300 parking spaces had filled by the 9 a.m. opening.
With its arrival, local players in the furniture market decided to seize opportunity as well.
Walker Furniture plans a 100,000 square-foot store as well as other retail space, restaurant buildings and a hotel on 20 acres at Sunset Road and the 215 Beltway.
About three months before Ikea opened, Colleen's Classic Consignment relocated one of its stores about 12 miles south to Tropicana Avenue and Fort Apache Road.
The store is now about 3 miles from Ikea. The thinking at Colleen's was that surely Ikea had done its research on a good location, Colleen's CEO Kevin Aiken said.
"We figured smarter people work over there," said Aiken, Colleen's son.
That Colleen's location has seen at least a 10 percent increase in foot traffic since Ikea opened, he said. Customers to this third store tend to search for a specialty item for the middle of a room furnished with products from Ikea and a nearby RC Willey, a regional home furnishings store.
"We love having that neighbor," he said. "They fit with who we are."
Somers Furniture President Debbi Somers said her manufacturing company competed with Ikea at first over convention furniture rentals.
But because of the extra cost to pay laborers to put the Ikea furniture together, those exhibitors returned to Somers.
"They all came back to me for the next show," she said.
Trip saver
Before Ikea's Las Vegas Valley store, locals had to drive to California for the Sweden-founded, Netherlands-based furniture retailer's items, store manager Jensen said.
The store now employs about 275 people with more added during the busy seasons, when college students go back to school and after the new catalogue published in the summer.
The Las Vegas Valley store continues to remodel to fit its patrons' needs. More family tables are now in the cafeteria area and by the end of the month parts of the second floor will finish as part of a nationwide rollout.
The store has seen healthy participation in its membership program, which had members even when locals had to go to California, she said.
"The location is prime," Jensen said. "We're so happy to be here."
Contact Wade Tyler Millward at wmillward@reviewjournal.com or 702-383-4602. Follow @wademillward on Twitter.