Jay Z, Saudi royals, others invest $105M in private jet startup JetSmarter
December 12, 2016 - 11:18 am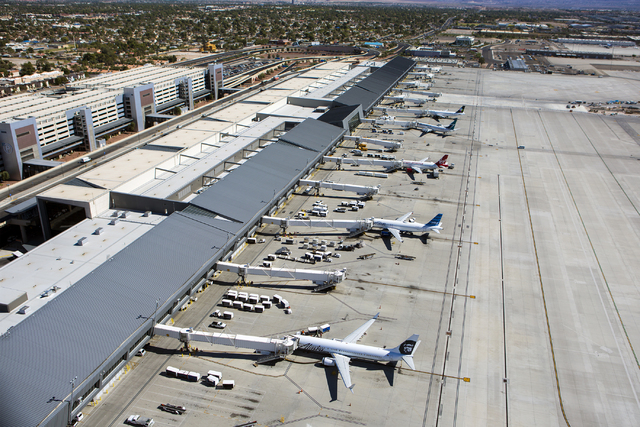 SAN FRANCISCO — Private jet startup JetSmarter, which includes Las Vegas among the cities it serves, said Monday it had raised $105 million in financing from a range of investors including the Saudi Royal Family and rapper and businessman Jay Z.
JetSmarter said it raised the fresh funding at a $1.5 billion valuation, making it one of the highest-valued startups in the sector of all-you-can-fly services, an emerging cohort of startups that offer scheduled trips on private airplanes for those who can afford the membership fee.
JetSmarter, based in Fort Lauderdale, Florida, offers private and shared chartered jets and even helicopter rides. The company does not own or operate its own fleet of planes but rather offers an online marketplace to search for open seats on private jets — similar to how Uber pairs passengers with cars. JetSmarter members can book an entire plane for a custom trip or just a seat on an existing route.
The service costs $15,000 in membership fees for the first year and $11,000 after that, according to the company website.
JetSmarter is among a growing group of air-travel alternatives trying to capitalize on consumer frustration with an airline industry beset by higher fares and frequent cancellations and delays, and long security lines at airports.
Some companies have faced turbulent skies. Beacon, an all-you-can-fly startup, and private jet service BlackJet both shut down earlier this year.
Still, JetSmarter has caught the attention of investors in the Middle East. In addition to the Saudi Royal Family, which had invested previously in the company, private equity funds in Abu Dhabi and Qatar also joined the round, along with other investors, the company said.
Besides Las Vegas, JetSmarter flights serve cities across the United States, Europe and the Middle East, including New York, Chicago, Atlanta, London, Paris, Moscow, Dubai and Milan.
RELATED
Uber-like apps in the works for cheaper flights on private jets
Wicked Whispers + Racy Rumors: Jamie Foxx, more in L.V. this weekend for Jay Z's Jetsmarter; Daniele Watts weds