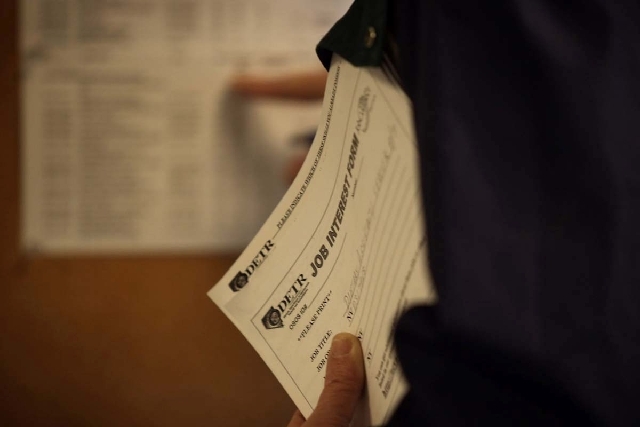 Las Vegas added 20,800 jobs and the jobless rate fell to 6.8 percent in September compared to August, state officials said Tuesday.
Across the rest of Nevada, Reno/Sparks added 6,500 jobs, and Carson City saw 200 jobs added, officials said in a statement.
But statewide employment actually fell by 2,600 jobs in September relative to August, Bill Anderson, chief economist for Nevada's Department of Employment, Training and Rehabilitation said in the statement.
"The Silver State's metropolitan areas are experiencing trends similar to the state as a whole, continuing to point to an overall improvement in the state's economy," Anderson said. "We are hopeful about the continuing downward trend of the state's unemployment rate."
Las Vegas' additional jobs in September drove an increase of 2.3 percent. The jobless rate was 0.2 percentage points better than August's 7 percent.
Statewide job numbers increased 2.8 percent over the year as employers added a seasonally adjusted 34,600 jobs. Nevada's unemployment rate is 6.7 percent.
Las Vegas' unemployment rate of 6.8 percent in September is down 0.6 percent from September of last year.
Also on annual basis, the Reno/Sparks area decreased 1 percentage point, to 5.9 percent, and the Carson City rate declined 0.9 percentage points to 6.8 percent.
County unemployment rates ranged from 4.4 percent in Esmeralda to 10.3 percent in Mineral, the only Nevada county with a double-digit unemployment rate.