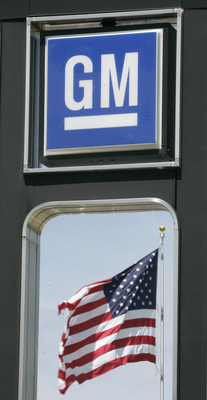 Southern Nevada's 15 General Motor dealers ended a white-knuckle wait for franchise termination notices Friday, and one key dealer believes they all escaped unscathed.
"My people have been at wit's end for two weeks," said Greg Heinrich, president of Fairway Chevrolet, Henderson Chevrolet and the Pahrump Valley Auto Plaza. Like workers at other dealerships, his employees feared they would lose their jobs, he said.
"I woke up at 3:30 this morning," he said.
"Our business is off considerably, but we're holding our own," Heinrich said.
Sales are off about 60 percent, which is common in the new-car sector, he said. The company has cut hours and pay because of the sales slump.
However, Heinrich, who is co-chair for the Chevrolet National Dealership Council, said none of his stores were notified of franchise termination. He said he believes that none of the GM new-car dealers in the area are being terminated, either, although he heard unconfirmed reports that GM will not renew the franchise for one dealer in Northern Nevada.
Wayne Frediani, executive director of the Nevada Franchise Auto Dealers Association, said his information supported Heinrich's report.
GM notified 1,124 dealers, or about 20 percent around the country, that it does not intend to renew their franchises in October 2010. There are 25 dealers in Nevada.
Chrysler LLC disclosed the names of 789 terminated dealers, including four in Southern Nevada, on Thursday, but GM said it would not reveal the identity of dealers on its list.
While Chrysler said it would not reconsider terminated dealers, GM will allow dealers to appeal the decision, according to Automotive News.
GM on June 1 will send notices to 400 to 600 more dealers with borderline performance results, Heinrich said.
For the first round, termination letters went mostly to small dealers with low sales volumes, analysts say.
Findlay Chevrolet ranked No. 1 among GM dealership for retail sales in Nevada last year. General Manager Justin Findlay believed his dealership would avoid being cut but he couldn't be sure.
"I do think it created some uncertainty within our work force," Findlay said.
The cutback in GM and Chrysler dealerships is reverberating throughout the state's economy.
"What it shows is that Northern Nevada and Southern Nevada are not immune to the difficulties being faced by the economy as a whole," said Bill Anderson, chief economist for the Nevada Department of Employment, Training & Rehabilitation.
Anderson said his office expects to address the effect of dealer terminations on the economy in the monthly unemployment report next week. The state reported a 10.4 percent unemployment rate for March, higher than the national average and the highest in Nevada since 1983.
New- and used-car sales are the second-largest source of sales taxes in the state, behind gaming, Frediani said. His organization represents 115 new-car dealers that employ 1,100 workers.
The reduction of new-car dealers in Nevada will reduce city, county and state sales tax revenues, Frediani said.
Sales taxes for automobiles, parts and service totaled $162 million in Southern Nevada in February, down 43 percent from a year ago, said John Restrepo, principal of Restrepo Consulting Group and vice chairman of Nevada's Economic Forum.
Automobile, parts and service revenues have been declining for 16 months, Frediani said.
The most immediate effects of dealership closings are on employees who lose jobs and suppliers and vendors who lose business sales, Restrepo said. For example, he said, some dealers subcontract for body shop work.
Pat Clark Auto Showcase avoided the worst of the storm, said general manager David Pyles. It sold its franchises for Buick, Pontiac and GMC last July, he said. The dealer was selling more used cars than new cars anyway, he said.
"Mr. Clark is looking like a pretty smart guy right now," he said. "We had no clue of what was coming."
GM needs to reduce the size of its dealer network because it costs the automaker to provide support for dealers, said GM spokeswoman Susan Garontakos. GM incurs expenses through incentives, employee training, advertising and information technology.
Frediani rejected her arguments.
"There's no cost to (the automakers)," Frediani said. "It's (the dealer's) capital. It's his business. It's his employees. Why would you give a damn how (the dealer) does as long as he buys your product and services your customer."
Eliminating dealers, many of them family-run businesses, "will do nothing" to correct financial problems at Chrysler and GM, he said. "It's pretty sad and pretty disappointing."
Contact reporter John G. Edwards at jedwards@reviewjournal.com or 702-383-0420.