Las Vegas ready for 'new era of tech,' experts say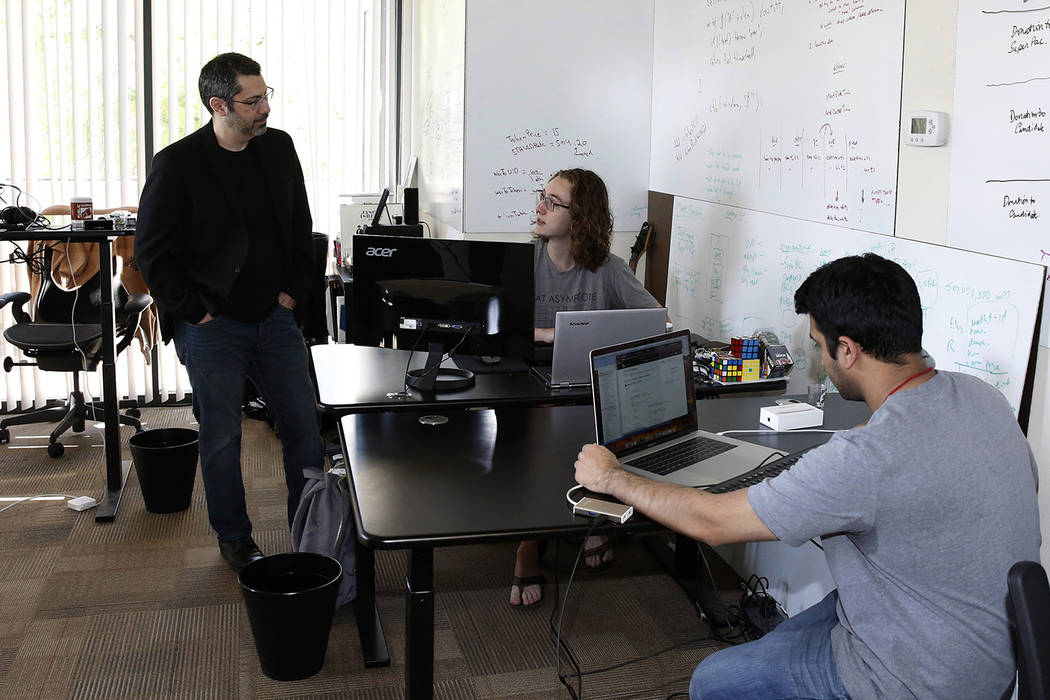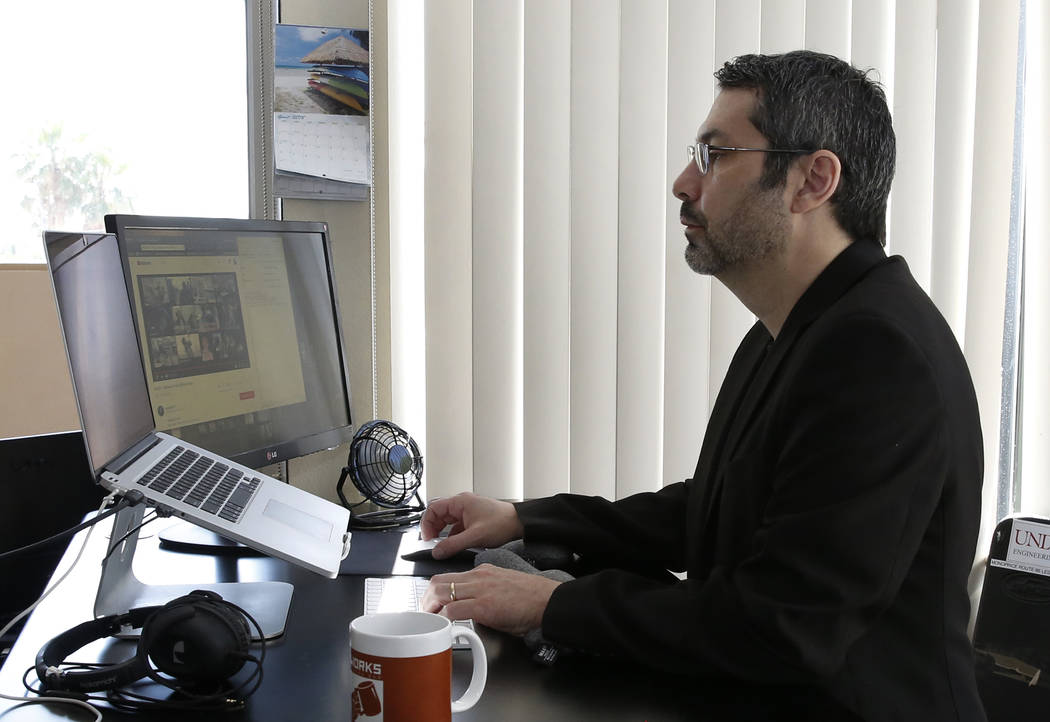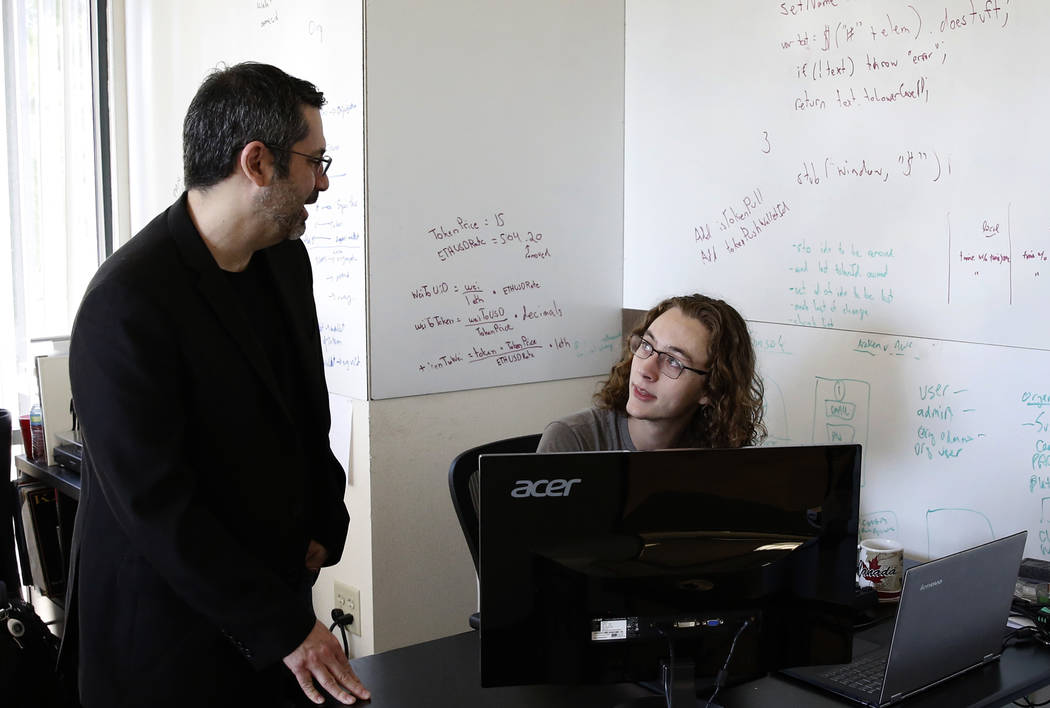 Local experts say Las Vegas' startup scene is well-positioned for what some researchers are calling a "new era of technology."
"The (global) startup scene is maturing," said Marc Penzel, chief operating officer of Startup Genome, a research organization based in Oakland, California.
In this new era, technology companies are aligning with specific industries, rather than being general "tech companies." Penzel said the best way for smaller startup scenes to be successful is to combine emerging technology with industries that already have a strong standing in the community.
In Las Vegas, blockchain is one technology that can help advance the state's already mature industries — such as hospitality, gaming and tourism — said Leith Martin, executive director for UNLV's Center for Entrepreneurship.
Focusing on strengths
Blockchain — a public ledger of transactions used to verify exchanges — could boost hospitality companies' token-based loyalty systems by allowing users to trade points, Martin said.
"Innovation in communities is driven by assets that already exist in the marketplace," Martin said. "In terms of Vegas, it makes a great deal of sense for us to be significant players when it comes to any technology that impacts" industries like hospitality.
Last year Nevada became the first state to pass legislation blocking local governments from taxing, licensing and imposing other requirements on blockchain use. Martin said this has resulted in a favorable climate for blockchain startups.
"I think there's some critical mass around blockchain that might not exist everywhere," he said.
Local blockchain startups include consulting firm Input Strategic Partners, security company Hosho and Pink Sky Capital, an investment firm focused on blockchain technology.
Las Vegas' lure
Rick Duggan, chief executive officer of Concierge Software Design, said there are quite a few blockchain companies within Southern Nevada — including his own — that decided to build startups in Las Vegas after seeing a market opportunity.
"Technology has gone through many different waves," he said, with artificial intelligence, blockchain and the internet of things leading the way.
According to a Startup Genome report, the number of blockchain startups grew 17.9 percent between 2008 and 2016, and total funding value grew 1,321 percent between 2012 and 2017.
Las Vegas' low taxes and cost of living are major draws for blockchain companies, Martin said.
"It really does support and reward risk-taking," he said. "I think that's a culture that is quite unique to our community."
Additionally, the city's large tourist population makes it a prime location to meet customers.
Hartej Sawhney, co-founder of Hosho, agreed.
"It's a very unique time for Vegas and tech," Sawhney said. "The blockchain space is so decentralized. Anywhere in America can be a good home base, because the industry is so global. Vegas is arguably the best bet because all of the direct flights offered to and from McCarran International Airport, zero state income tax and a high quality of life," he said. "Why would you want your U.S. base to be in New York or California where you'd also have to hire people with three times the wages?"
Bullish outlook
According to Penzel, the global startup community is just at the beginning of a revolution.
"We're very bullish on the global startup community continuing to grow and challenge incumbent firms through tech leadership, driving overall efficiency and the betterment of each sector," he said.
Martin said that good fortune will extend to Nevada.
"The future is pretty bright for startups in Las Vegas, especially if we continue to focus on industries that are relevant to us," he said.
Contact Bailey Schulz at bschulz@reviewjournal.com or 702-383-0233. Follow @bailey_schulz on Twitter.
Tech terms
Blockchain: Blockchain was originally created for the digital currency Bitcoin, but has since found many other uses. Records are stored on a decentralized public ledger that allows information to be easily verifiable.
Artificial intelligence: Machines that are programmed to mimic human behavior such as problem solving and learning.
Internet of Things: Connecting technology like vehicles, home appliances and other devices to the internet.