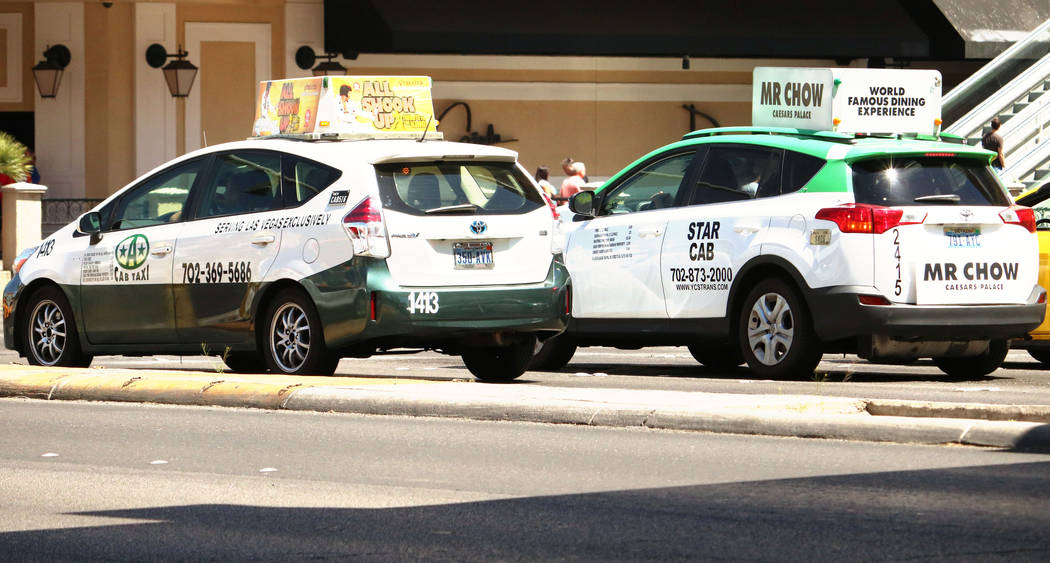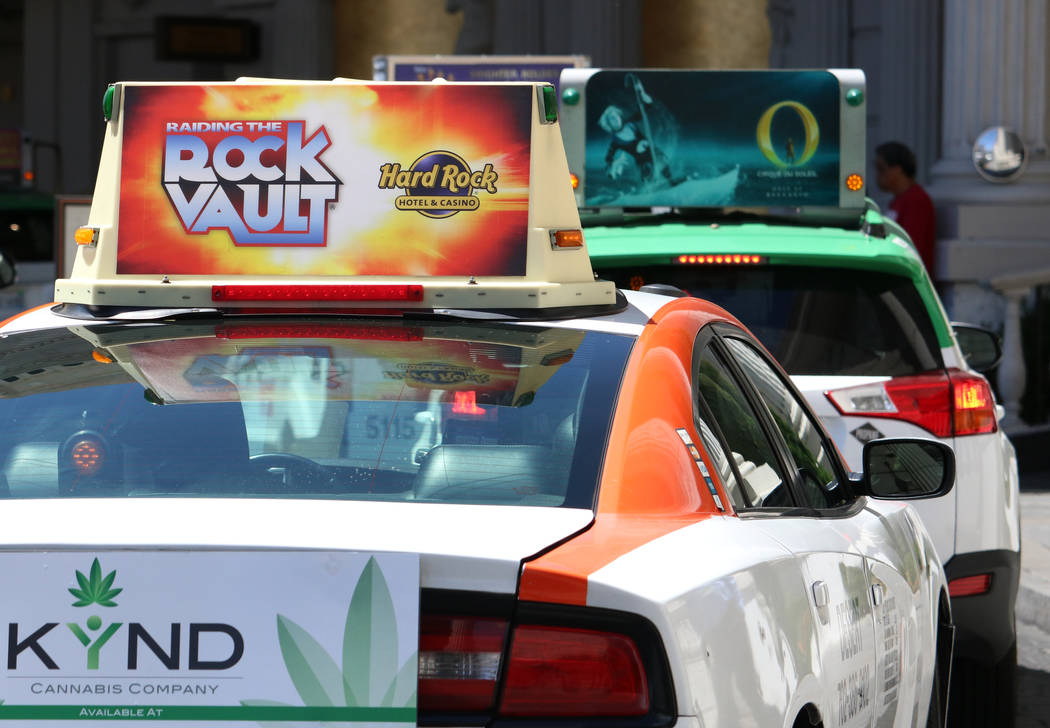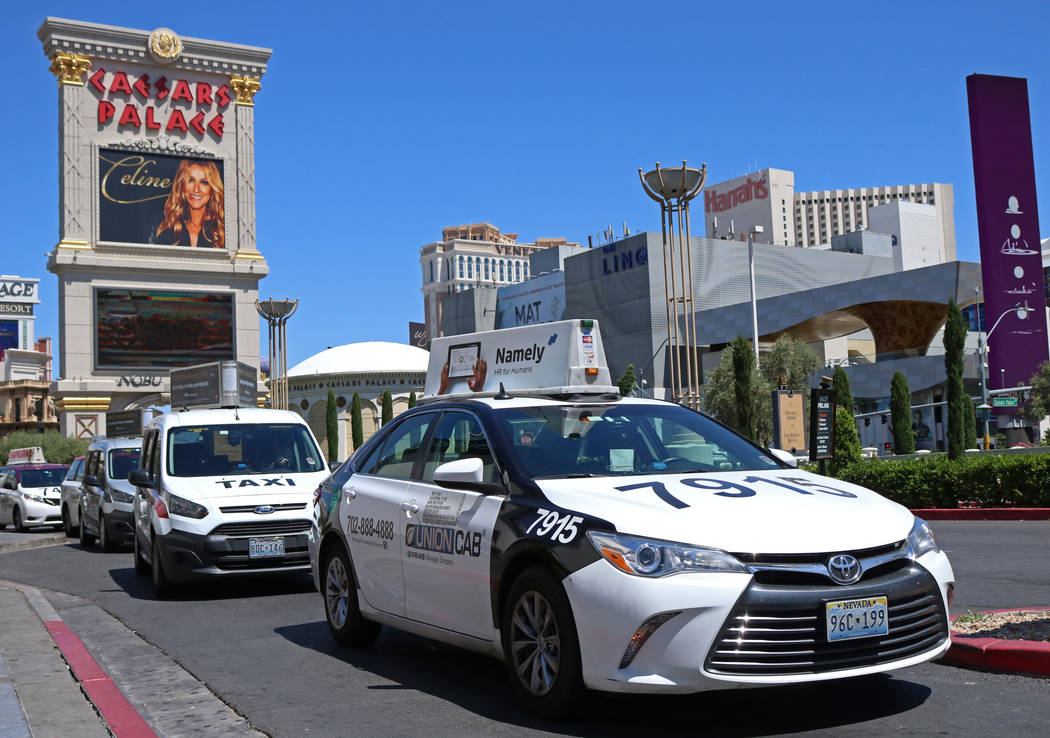 Taxicab fares, fees and surcharges will remain unchanged for the Las Vegas area, but passengers will get better notification of a $3 surcharge when credit cards are used to pay for rides.
The Nevada Taxicab Authority's unanimous decision comes nearly two years after the Executive Branch Audit Committee determined Southern Nevada taxi riders were overcharged $47 million annually in various fees.
Taxi rates were last adjusted roughly two years ago, when fares were increased by 8-cents per mile.
In a related move, the Taxicab Authority agreed that signs should be posted on the interior of taxicabs warning passengers about the $3 credit card surcharge.
The fee, formally approved by the panel in 2010, is listed only on the exteriors of cabs. Moving forward, the surcharge will be posted in two locations that will be visible inside the vehicle.
"I believe it will do the job because it will be seen by passengers riding in the front and in the back," Brent Bell, president of Whittlesea-Bell Transportation and head of the Livery Operators Association, which represents some of the local taxi companies.
However, Taxicab Authority board member Roger Thompson warned that the $3 credit card surcharge could hurt the taxi industry over the long-term as it continues to struggle amid increased competition from ride-hailing companies like Uber and Lyft.
Ruthie Jones of the Industrial, Technical and Professional Employees Union, the group representing local taxi drivers, said added passengers often leave lower tips when they are required to pay the $3 credit card surcharge for rides in Las Vegas.
"I don't like surprises, and I don't think anyone else does either, so I think more signage and more information to make sure that the public is aware is a good thing," Taxicab Authority board member Bruce Aguilera said.
Additionally, the Taxicab Authority agreed to hold a series of workshops on whether to implement "parallel routes" that cabbies could use without being accused of cheating passengers traveling along the Strip and downtown Las Vegas.
The move is aimed at reducing complaints about drivers who take longer routes than necessary in a practice known as long-hauling.
Under a state law implemented 40 years ago, taxicab drivers are required to take the shortest possible route to avoid accusations of long-hauling. Cabbies use alternate routes only if their passengers approve.
Earlier this year, cab companies belonging to the Livery Operators Association tested alternate routes drivers could use to avoid heavy traffic on the Strip during the midday and evening commutes.
Southern Nevada Taxicab drivers were pulled over on suspicion of long-hauling violations 1,435 times between January and September, but citations were issued only 36 percent of the time, Taxicab Administrator Ronald Grogan said.
Another 32 percent of the time, Taxicab Authority officers learned that the longer route was requested by the passenger — possibly as a way to avoid traffic on the Strip, Grogan said.
Simply communicating with the riders, Grogan said, goes a long way in driving down long-hauling accusations and citations.
"We've discussed a lot of options to make sure that long-hauling is eliminated altogether, and I think the industry is doing a very good job in ensuring that," Aguilera said.
Contact Art Marroquin at amarroquin@reviewjournal.com or 702-383-0336. Follow @AMarroquin_LV on Twitter.
Continued declines for Southern Nevada's 16 taxicab companies
September 2017
Taxi Trips: 1.72 million, down 13.5 percent from September 2016
Revenue: $27.9 million, down 14 percent from September 2016
Year-to-date
Taxi Trips: 15.7 million, down 13.3 percent from the same period last year
Revenue: $253 million, down 13.4 percent from the same period last year
Source: Nevada Taxicab Authority