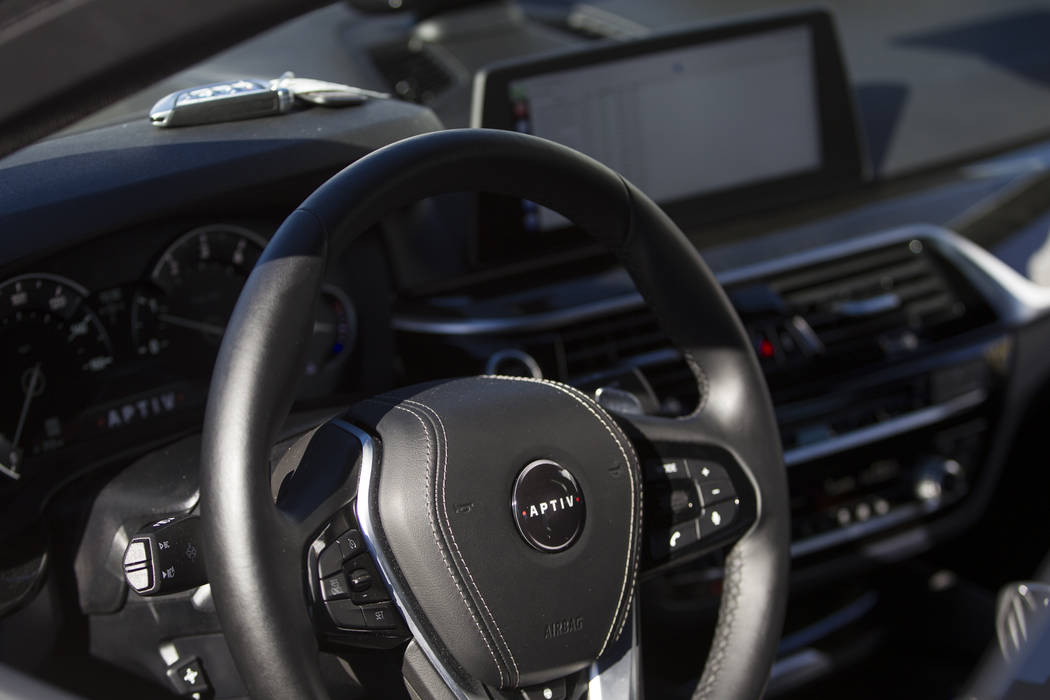 Lyft President John Zimmer expects the ride-hailing industry to continue to see phenomenal growth in coming years as more people moving to cities and families give up their second car.
Even though ride-hailing companies such as Lyft and Uber have fundamentally changed the travel industry, they still only account for 0.5 percent of miles traveled by car, Zimmer told an audience Wednesday night at CES in Las Vegas.
The 33-year old co-founder said he expects the ride-hailing industry to grow its market share more than than 100-fold to account for a majority of miles traveled by road, he told hundreds of people gathered inside the Lafite Ballroom at Wynn Las Vegas.
The future of cars and cities has been a key topic at CES this year. More than 400 auto and auto technology companies are exhibiting their latest products to clients and industry insiders at the annual show. Several companies, including Lyft, are offering test drives in autonomous cars around Las Vegas during the four-day show that ends Friday.
Zimmer, echoing Ford Chief Executive Officer Jim Hackett who spoke on Tuesday, told the audience the technological revolution upending the auto industry is giving the world a unique chance to rebuild its cities around people. Many U.S. cities have been built around automobile transportation, he said.
'Horrible' efficiency
Car owners use their vehicles only 4 percent of the time, an efficiency ratio he told the audience was "horrible." The average American family spends $9,000 a year on their vehicles, including gasoline and insurance, more than they spend on food, he said.
The average American household has 1.9 cars, according to the U.S. Bureau of Transportation. Zimmer sees that average falling to one car as more family members get around cities using ride hailing. Lyft is now available in 95 percent of the U.S. population and recently expanded to Toronto. Lyft drivers make more than 1 million rides a day.
The businessman said Lyft will expand Car Seat, its service for parents riding with babies, to other cities. Car Seat was launched in July in New York. Zimmer also said Lyft eventually will offer a subscription service but did not specify whether it would be weekly, monthly, yearly or a combination.
"We are testing lots of different things," he said in a response to a question about the subscription service.
Transforming jobs
While autonomous driving will reduce the need for people at the wheel, Zimmer said it will not reduce the need for employees in vehicles. The role of the driver will change, he said, as society shifts to using a vehicle as a "room on wheels" with a bar and other forms of entertainment.
Lyft will "need hosts in all of these experiences," he said.
Zimmer, who studied hotel administration at Cornell University, spent the first part of his keynote speech fielding questions from Consumer Technology Association Chief Executive Officer Gary Shapiro about how he built Lyft. CTA runs CES.
Zimmer said he got the idea while studying at Cornell. Then, after working at Lehman Brothers for two years, he quit the investment bank in 2008 to pursue the ride-hailing business idea with co-founder Logan Green.
The entrepreneur met each of the first 1,000 drivers he hired, Zimmer told the audience, adding he works as a Lyft driver every New Year's Eve.
Contact Todd Prince at tprince@reviewjournal.com or 702-383-0386. Follow @toddprincetv on Twitter.