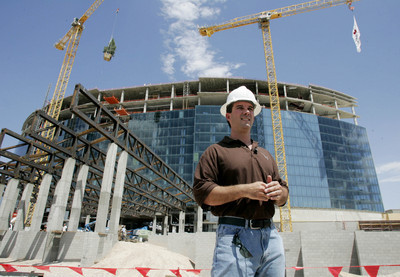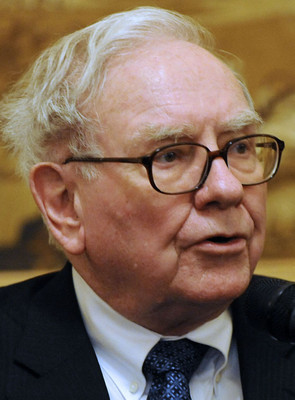 Golden Nugget sees jump in earnings
The Golden Nugget hotel-casinos in Las Vegas and Laughlin increased earnings in the second quarter, despite an economic downturn that's wreaking havoc on gambling stocks.
Landry's Restaurants, parent of the Nuggets, reported Friday that earnings before interest, depreciation, taxes and amortization at the two Nevada properties increased 17 percent, from $16.7 million to $19.5 million.
Revenue from the Nuggets was $66.6 million, nearly identical to the same quarter last year.
Landry's, which owns about 180 restaurants in 28 states under the names Rainforest Café, Saltgrass Steak House, Landry's Seafood House, The Crab House, Charley's Crab and The Chart House, posted same-store sales that were 2.5 percent below the second quarter of 2007.
The company's earnings per share was 79 cents, up from 75 cents in the previous quarter last year.
Global Cash Access closes out buyout
Global Cash Access, which operates automated teller machines at casinos, reported Friday that it closed its $33 million buyout of Cash Systems, which includes $21 million paid to holders of notes and warrants.
The price was 4 percent higher than the 48-cent closing price of Cash Systems on the last trading day before the June 16 merger announcement of the two Las Vegas companies.
Cash Access, which was led by Chief Executive Officer Michael Rumboltz, brings 120 new customers to Global Cash, many of them Indian-owned casinos.
Cash Access has been struggling financially with three years of consecutive losses. It lost $4.6 million in the first quarter, compared with a loss of $1.4 million in the same period last year. Revenues increased 8 percent to $27.1 million.
Shares in Global Cash gained 14 cents, or 2.2 percent, to close at $6.38 on the New York Stock Exchange.
NEW YORK
McDonald's July sales increase 8 percent
Despite a tough U.S. economy, McDonald's Corp. posted an 8 percent gain in July same-store sales on Friday as hungry consumers worldwide lined up for breakfast items and the classic Big Mac sandwich.
Many consumers have cut back on eating out amid economic weakness and rising gasoline prices, but business at the Golden Arches held up well in July, especially in the U.S.
Same-store sales, or sales at stores open at least 13 months, grew 6.7 percent in the U.S. Same-store sales are a key indicator of restaurant performance because they measure growth at existing locations rather than new ones.
Sales soared 15.9 percent worldwide. The world's biggest hamburger chain attributed the strong domestic performance to its focus on breakfast, chicken and drink items. McDonald's rolled out a new chicken biscuit breakfast sandwich, a chicken sandwich for lunch and espresso-based coffee drinks in certain locations.
NEW YORK
Crude oil prices continue to tumble
Oil prices dove to $115 a barrel on Friday, driven lower by a huge jump in the U.S. dollar, signs of moderating demand around the world and the burgeoning belief that commodities may have peaked.
Shrugging off concerns about a sabotaged oil pipeline in Turkey, investors pulled their money out of commodities and put it back into stocks — giving crude oil a weekly loss of nearly $10 a barrel, and driving the Dow Jones industrial average up more than 300 points.
With energy losing its luster in the marketplace, the cost of roadside gasoline has been crawling lower.
The average retail price for a gallon of gasoline slipped to $3.836 Friday. That's down about a penny from Thursday, and down nearly 28 cents from the record high of $4.114 reached July 17.
"We're probably going to see gasoline at the retail level around $3.50 for Labor Day," said James Cordier, president of Tampa, Fla.-based trading firms Liberty Trading Group and OptionSellers.com.
Light, sweet crude for September delivery slumped $4.82 to settle at $115.20 a barrel on the New York Mercantile Exchange, its lowest settlement since May 1. During trading, crude dipped as low as $114.90. Prices for gasoline, heating oil and natural gas also dropped.
WINSTON-SALEM, N.C.
Krispy Kreme plans overseas expansion
Krispy Kreme Doughnuts plans to develop about 20 retail stores in Malaysia, further expanding its operations overseas.
The Winston-Salem-based doughnut maker said Friday the shops will open over the next five years. The company is working with affiliate Berjaya Krispy Kreme Doughnuts Sdn Bhd in Malaysia.
Last month, Krispy Kreme announced plans to develop about 25 franchise locations in Turkey. It operates in 14 countries.
OMAHA, Neb.
Billionaire's company reports profit decrease
Berkshire Hathaway Inc. reported an 8 percent decline in second-quarter profit Friday because it collected fewer insurance premiums and recorded $1 billion in unrealized derivative losses.
Billionaire Warren Buffett's company said it generated $2.9 billion in net income, or $1,859 per share, during the quarter that ended June 30. That's down from the $3.1 billion net income, or $2,018 per share, it reported in the same period a year ago.
The three analysts surveyed by Thomson Financial were expecting earnings per share of $1,370.33 on average.
Beazer Homes posts narrower loss
Beazer Homes USA Inc. on Friday posted a narrower loss in its fiscal third quarter as the builder slashed expenses in the face of a 42 percent drop in orders for new homes.
There was some positive news for home shoppers, however, as home prices continued to decline. The average price of a Beazer home declined almost 9 percent in the quarter to $257,400.
The Atlanta-based company posted a loss of $109.8 million, or $2.85 a share, for the quarter that ended June 30. That compares with a loss of $118.7 million, or $3.09 a share, in the same period last year.
NEW YORK
Falling oil prices send Treasurys down
Treasury prices dropped Friday as the falling price of oil sent investors rushing back into the stock market. However, longer-term maturities rose in after-hours trading.
In late afternoon trading, the 10-year Treasury note fell 0.03 points to 100.53. Its yield was at 3.95 percent, compared to 3.93 percent late Thursday, according to BGCantor Market Data.
The 30-year long bond rose 2 points to 99.09 points. Its yield rose to 4.56 percent from 4.55 percent Thursday.
The 2-year note fell 0.188 points to 100.44 points, and yielded 2.52 percent, up from 2.43 percent.
M Resort and Casino slideshow