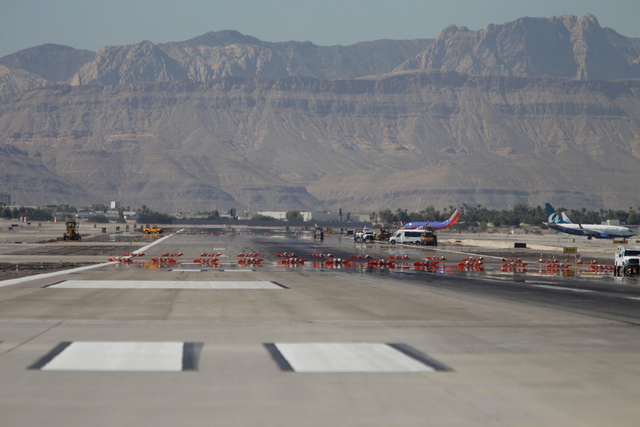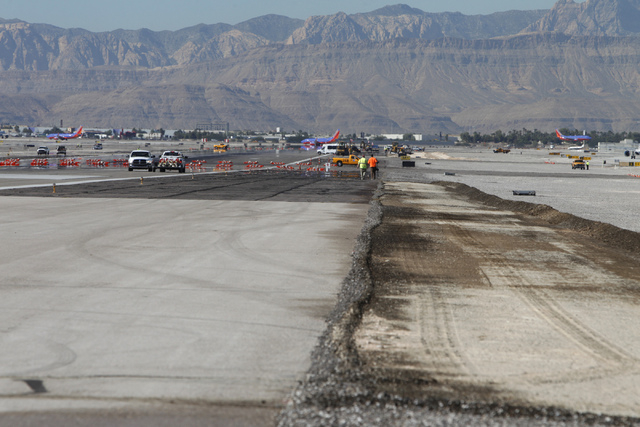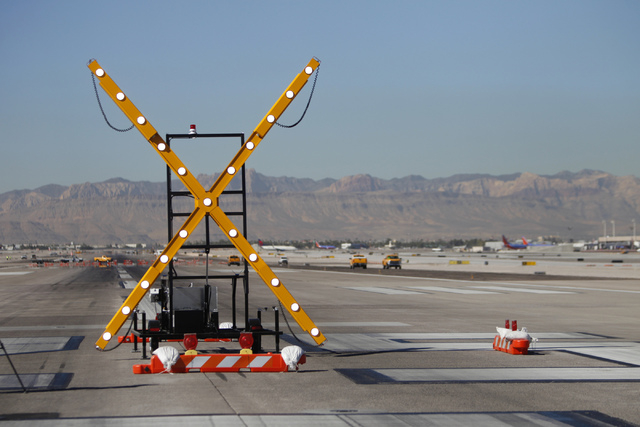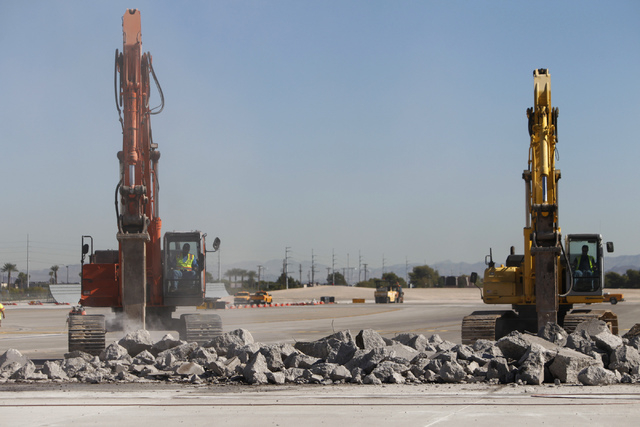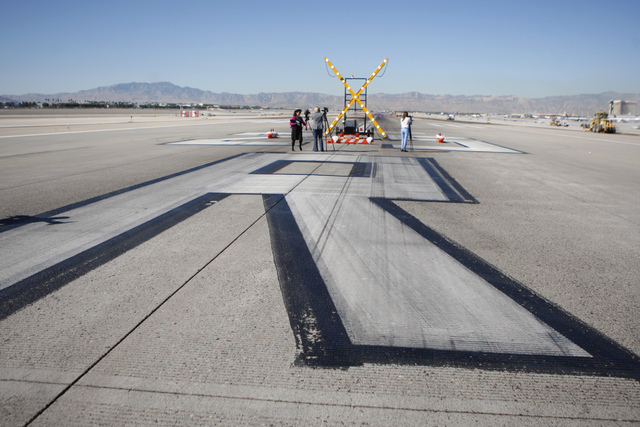 McCarran International Airport's longest runway has reopened — for now.
The six-month shutdown of Runway 7L/25R disrupted air traffic patterns since late October when the Clark County Aviation Department closed the 14,505-foot strip to convert it from an asphalt surface to concrete.
The reopening of the runway occurred Wednesday, more than a week ahead of schedule.
The project is costing $67 million and is financed through a combination of Federal Aviation Administration grants and airport-generated funds, not local tax dollars. The project involves 250 construction jobs.
The year-long project was split into two phases because the concrete work is best completed with cooler temperatures and the larger aircraft that use the long runway need the greater length on takeoffs during hot summer months.
"While I am pleased to report that Phase I was completed with minimal impact to the airlines and their schedules, I do acknowledge that there was increased aircraft noise in different parts of the valley during this work period," said Clark County Aviation Director Rosemary Vassiliadis.
But unfortunately for neighborhoods that have endured noisier skies, the work isn't done. Six months of additional work on the western half of the runway will occur beginning in late October, concluding in late April or early May 2016.
Follow @RickVelotta on Twitter. Contact reporter Richard N. Velotta at rvelotta@reviewjournal.com or 702-477-3893.