Nevada neighborhoods make list of best places for post-pandemic office space
Updated March 5, 2023 - 10:05 am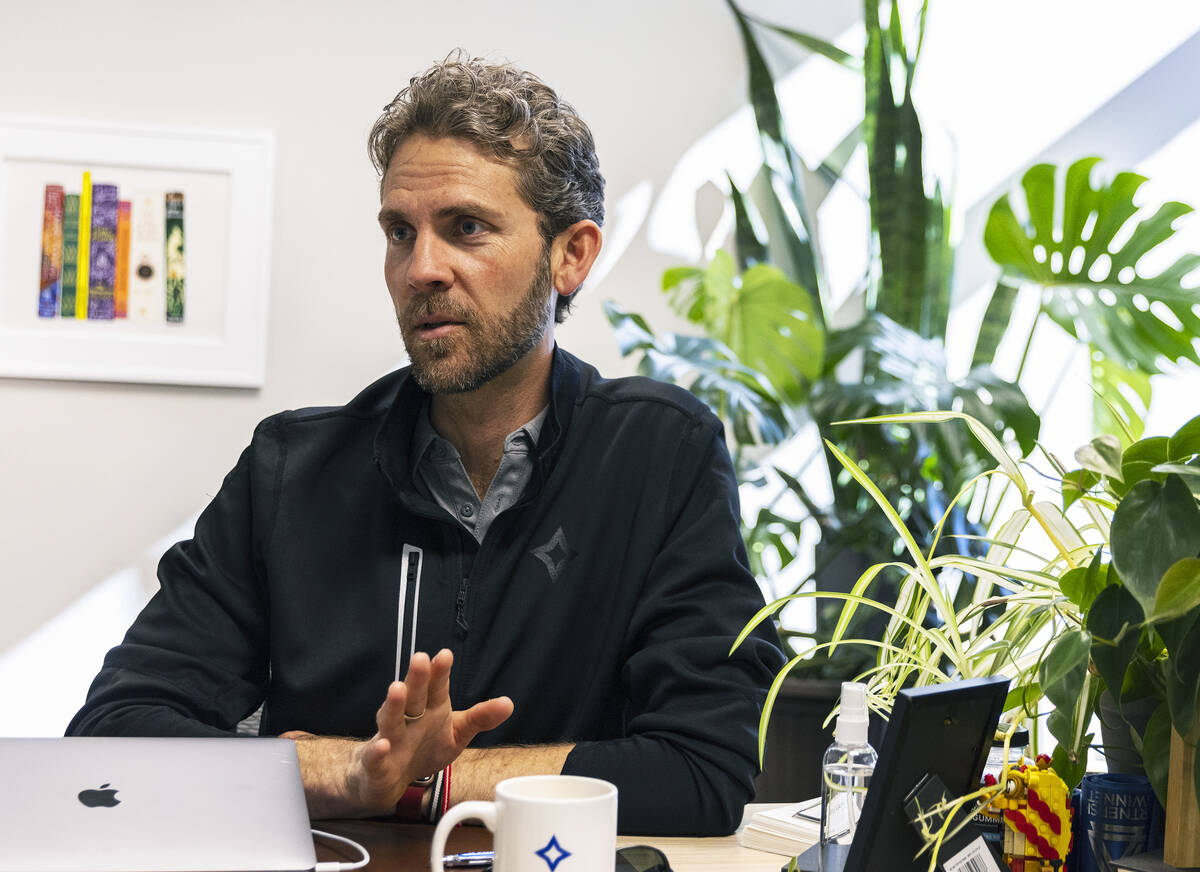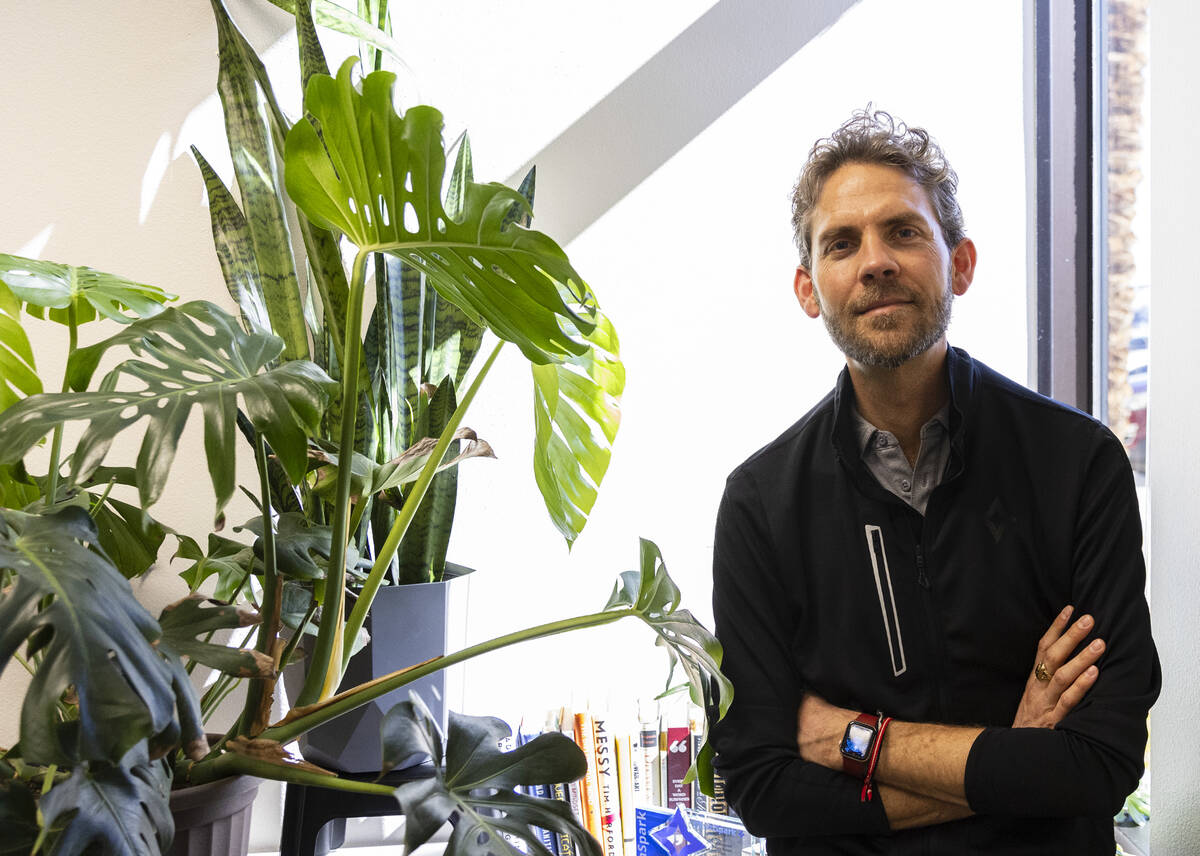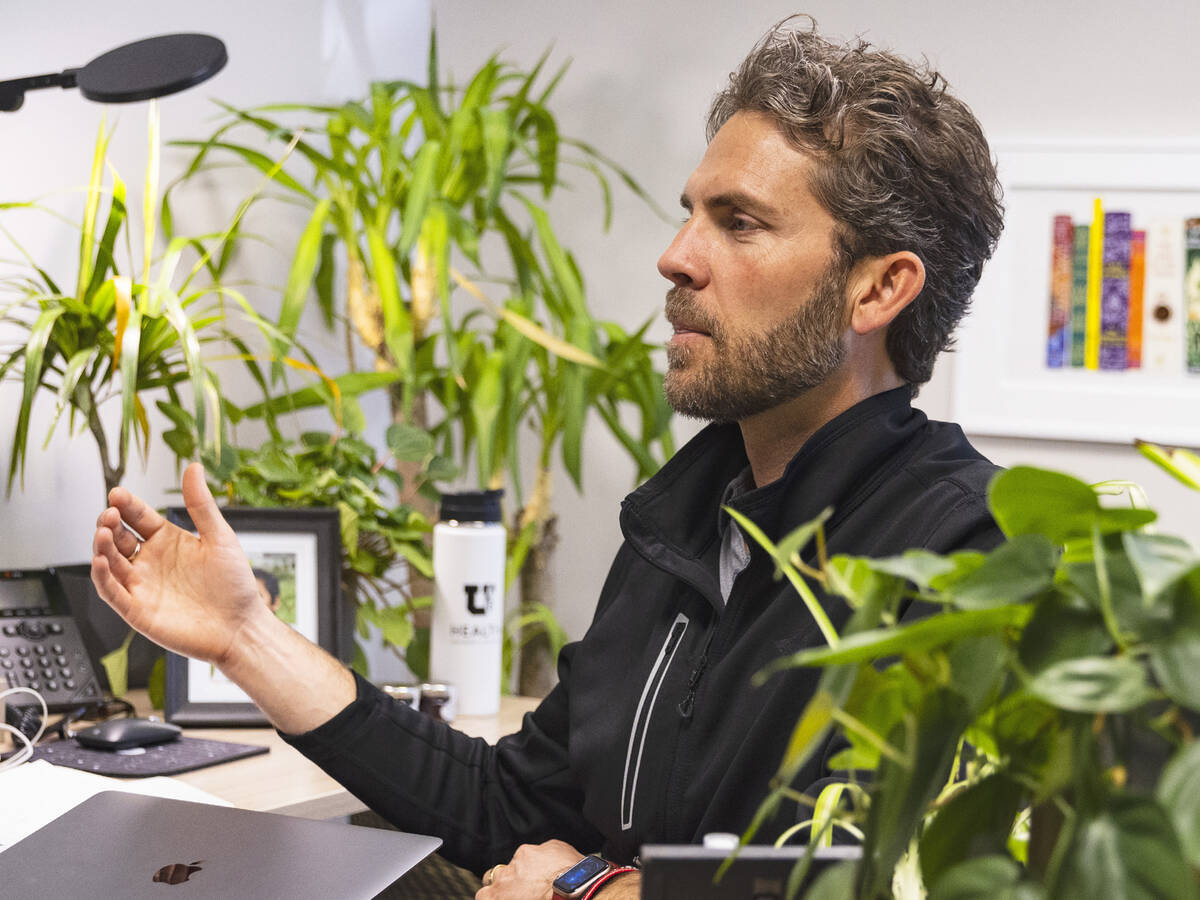 Office trends have shifted following the pandemic as more workers take on a hybrid schedule, and a recent study found Nevada offers some of the best markets for companies looking to follow that post-pandemic office trend.
Princeton, New Jersey-based consulting firm the Boyd Company Inc. found Summerlin, Henderson and Minden were among the top 30 markets in the U.S. for companies wanting to establish national or regional headquarters, based on the new type of work environment created by the pandemic.
John Boyd, principal at the Boyd Company, said firms want office locations in areas with favorable taxes that are also conducive for both in-person and remote work models — meaning markets with office buildings close to homes, restaurants, schools and gyms.
"Companies are really prioritizing where the talent is," Boyd said. "There's a lack of employee loyalty to their employer. People are highly mobile today. So to be in markets that have lifestyle advantages, low taxes, in-migration of talent, that's certainly key."
It's why Summerlin, Henderson and Minden, located 15 miles south of Carson City, ranked on the list.
The three markets offer low operating costs for companies and the chance to provide its workers an easy commute while still being close to amenities such as shopping centers and gyms. And it's no secret that residents from neighboring states such as California have been flocking to Nevada in the last couple years to take advantage of its lower cost of living.
The Boyd Company study, released in January, chose 30 suburban markets in nine states. It created the study after a number of clients expressed interest in finding new markets for office locations.
Summerlin ranked No. 14 and Henderson was No. 11 while Minden placed fourth. The top three markets were located in Tennessee with East Brainerd, Germantown and Oak Ridge.
Boyd said the study defined suburban markets as areas away from the traditional central business district with "unique individual housing stocks" and new office buildings.
"(Nevada) continues to outperform," he said. "It almost defies gravity with respect to high levels of in-migration of talent from all over the world, the growing tech sector."
Picking up speed
Bitcoin miner CleanSpark transitioned from a fully remote workforce to a hybrid model last year, a decision that also required the company to move into a larger office space in the Green Valley area of Henderson.
Isaac Holyoak, chief communications officer for CleanSpark, said the shift made it easier for employees to communicate with each other and that employees valued the "autonomy and flexibility."
"People are used to being at home when they can head out on errands when they need to, and we kind of kept that culture here in the office too," Holyoak said. "So people duck out. They can get to where they need to do what they need to do in between meetings."
The advantage of a suburban market is that it often offers newer office buildings and are closer to amenities, according to Marc Magliarditi, first vice president at real estate brokerage CBRE in Las Vegas.
He said many of the office trends identified in the Boyd study were around pre-COVID but the pandemic "accelerated" a lot of the trends.
"Besides just being a good location and maybe closer to home for the user, the buildings themselves are in most of those cases … are highly amenitized," Magliarditi said. "A lot of tenants that we're having conversations with are looking for (mixed-use space), whether it's immediately on site or at least close enough where it's any quick drive or a quick walk to have all those amenities nearby."
Law firm Clark Hill relocated its Las Vegas office from the Howard Hughes Center near the Strip to the newly-built 1700 Pavilion office building in Summerlin, adjacent to Las Vegas Ballpark.
"People are very excited about all the opportunities that's so close to our office — whether that's going to watch Golden Knights practice, going to an aviator's game after work, going and grabbing lunch," Paola Armeni, managing partner at Clark Hill in Las Vegas, said. "This location makes things easier for people outside of work."
Kevin Orrock, senior advisor to Howard Hughes Corp.'s Nevada region and former president of Summerlin, said he isn't surprised Summerlin made the list. Hughes Corp. took a careful approach to maintain a good balance between residential and commercial development.
"We've created the parks, the trail systems … a variety of homes, the retail, the downtown area," Orrock said. "All those are real positives and we're only 15 to 20 minutes from the major industry of Las Vegas."
The 22,500-acre master-planned community first developed residential housing to grow demand for offices and businesses in the area, according to Orrock. Over the past few years, Hughes Corp. opened several office buildings including 1700 Pavilion, which opened in the fourth quarter of last year.
Magliarditi noted having professional sports teams helped improve the area's reputation and draw interest from outside companies looking to relocate.
"The 215 Beltway that wraps the city did a really good job of making it easier to connect to the various residential areas in town and the office users followed," Magliarditi said. "Vegas is trending in a positive direction. Just in general, these companies are seeing that and maybe (see) Vegas in a different light than they had seen before that."
Contact Sean Hemmersmeier at shemmersmeier@reviewjournal.com. Follow @seanhemmers34 on Twitter.