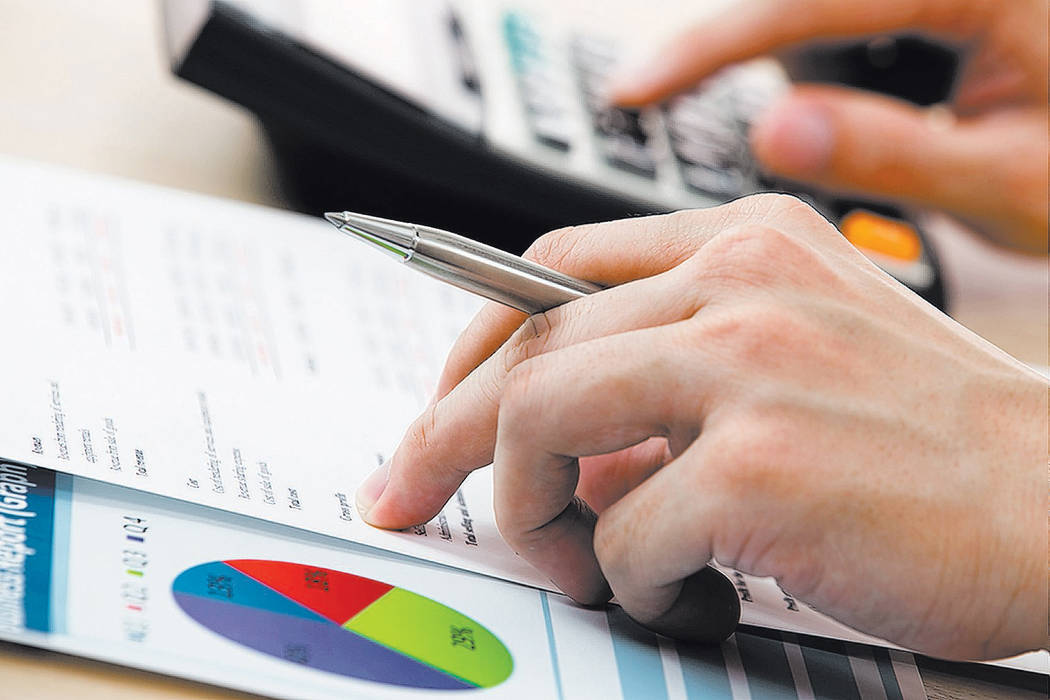 A new WalletHub study ranks Nevada as the 35th best state in which to start a new business, but Nevada officials question inclusion of some of the metrics used in the study.
It's a low score compared with the rankings the state has recently received. A January study from Gallup found Nevada leads the country in job creation, while a May report from The Innovation Group found Nevada leads the country in dynamism, or how well economies can adapt to change.
Nevada's WalletHub score took a hit largely from scoring poorly across several of the study's 21 metrics, including:
■ Average growth of business revenues.
■ Percentage of the population with a bachelor's degree.
■ Access to financing.
■ Share of state GDP spent on tax incentives.
Some of these metric results are consistent with previous snapshots of the state.
Tax incentives?
Nevada's worst metric, with a rank of 50, was for how much the state spends on tax incentives as a share of state GDP compared with other states.
Nevada spends 0.03 percent of its GDP on incentives, while the top ranking states in the country spend between 0.06 percent and 1.36 percent.
"Nevada issues fewer incentives for businesses than many other states," WalletHub analyst Jill Gonzalez said. "Incentives were analyzed because they promote collaboration between state governments and startups."
In fiscal year 2016, the Governor's Office of Economic Development approved more than $95 million to 30 companies.
Michael Schaus, communications director with the Nevada Policy Research Institute, said it is strange to include tax incentives as a metric in this study.
"As we've seen time and time again, encouraging businesses to get in bed with politics is not an effective way to promote broad economic growth," he said. "It often leads to favoritism, a waste of tax dollars and an increase in businesses lobbying for taxpayer handouts. A wiser approach would be to remove the barriers that currently exist for startups, such as the numerous business taxes and regulatory burdens."
Steve Hill, the director of Nevada Governor's Office of Economic Development, agreed that tax incentives are an odd metric to add to the mix.
"Incentives, for Nevada and for a lot of states, are only for companies that export," Hill said. "If the study was trying to score states for all kinds of startups (which it was), then I would have to, frankly, disagree with the conclusion they reached."
The metrics are too general, he said, and do not take into account the health of the local economy.
"WalletHub's method of scoring where is a good place to open a business doesn't have really much of anything to do with what businesses really need most, which is customers," Hill said.
Growing pains
Nevada is generally friendlier to midsize and large businesses than it is to small businesses, in part because of a need for additional lenders.
"Access to financing could be improved in Nevada by the implementation of programs which offer small loan amounts with little or no collateral," Gonzalez said. "That way, even low-income residents can find the funds to start their own business."
The average small-business loan in Nevada is $1,662, compared with $38,281 in North Dakota, the WalletHub study found.
While Nevada has room to improve its access to capital, the state's low ranking surprised Leanna Jenkins, director of the Nevada Women's Business Center. WalletHub ranked Nevada as 49th in "financing accessibility."
"Since 2014, Nevada Business Opportunity Fund has lent over $5,342,000 to start-up businesses and entrepreneurs who cannot qualify for traditional financing," Jenkins said. "Entrepreneurs are gaining access to capital from not only alternative lenders like Nevada Business Opportunity Fund, they are also seeing a great number of traditional lenders easing up on their regulations."
Previous reports have also pointed out Nevada's room for improvement in resources for startups and small businesses.
Arnobio Morelix, senior research analyst at the Kauffman Foundation, told the Review-Journal in May that Las Vegas and Nevada as a whole can improve by strengthening the infrastructure and resources for startups.
"One thing that we can still make a lot of progress on in the community is company growth, helping companies scale after they start," Morelix said, citing a possible need for additional financing and mentorship opportunities.
The WalletHub study ranked Nevada 49th in average growth of business revenues, with an average of 4.31 percent growth over the past five years. The study also found that half of new businesses survived for five years or more, ranking Nevada as 3oth in that metric.
Contact Nicole Raz at nraz@reviewjournal.com or 702-380-4512. Follow @JournalistNikki on Twitter.