Power utility execs to shift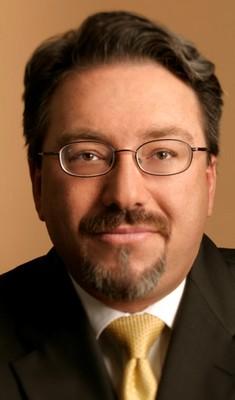 Donald "Pat" Shalmy, who helped Nevada Power Co. patch up relations with community leaders in the wake of the Western energy crisis of 2000 and 2001, is preparing to retire.
Sierra Pacific Resources, the parent company of Nevada Power, announced Thursday that it was hiring Tony Sanchez, 41, to succeed the 65-year-old Shalmy as corporate senior vice president, effective Aug. 1. That will be the same day that Michael Yackira becomes chief executive officer.
Sanchez, a partner at Jones Vargas, will bring to the job his experience as a lobbyist and outside attorney for the utility company, independent power producers, AT&T, the Las Vegas Convention & Visitors Authority and Las Vegas Motor Speedway.
Sierra Pacific is making the change because Shalmy intends to retire Feb. 29, Yackira said.
Shalmy is president of Nevada Power as well as senior vice president of the utility holding company. Another individual will be named president of Nevada Power when Shalmy leaves.
As senior vice president, Sanchez will be responsible for advertising, public relations, and lobbying state and federal regulators and elected officials. Yackira said Sanchez will be responsible for the "corporate face and corporate image" of Sierra Pacific Resources.
"It's a fantastic opportunity, and it's a great time where the company is today," Sanchez said. "I'm excited."
Sanchez said he will focus on public affairs for major projects, such as the $3.8 billion coal-fired power project at Ely, a related transmission line and a gas-fired plant under construction near Reno, which is served by subsidiary Sierra Pacific Power Co.
Shalmy faced a different challenge when he joined the company in 2002. The Public Utilities Commission had disallowed all but $486 million of a $922 million Nevada Power rate case, based on conclusions that many of the utility's power purchases were imprudent.
Chairman and Chief Executive Walt Higgins said then that the company could be forced into bankruptcy. But the company avoided that fate.
Shalmy, a popular county manager and later chief executive of the Las Vegas Chamber of Commerce, joined Nevada Power to fight a ballot initiative that called for the sale of Nevada Power to the Southern Nevada Water Authority. Shalmy worked to improve relations with major power customers and other community leaders.
"Having him in the role that he played was important for the company's turnaround," Yackira said.
Sanchez brings experience in energy regulation, legislation and utility lobbying to the job.
Sanchez, a Las Vegas native, graduated from the University of Nevada, Las Vegas in 1988 and received a law degree from Arizona State University in 1991.
Sanchez was associate legislative counsel for energy and natural resource issues for then-Sen. Richard Bryan, D-Nev., between 1992 and 1995. Sanchez served as assistant general counsel for the Public Utilities Commissioner next, leaving the job to become assistant to then-Gov. Bob Miller. He joned Jones Vargas in 1999.