Record number of passengers seen at McCarran in Las Vegas in '17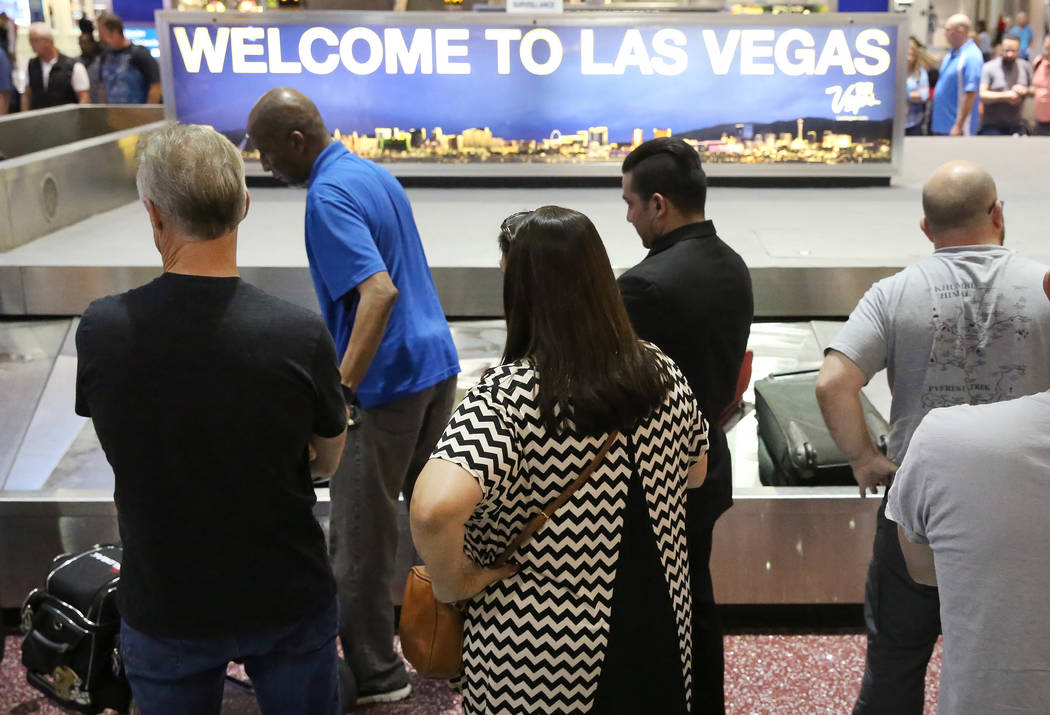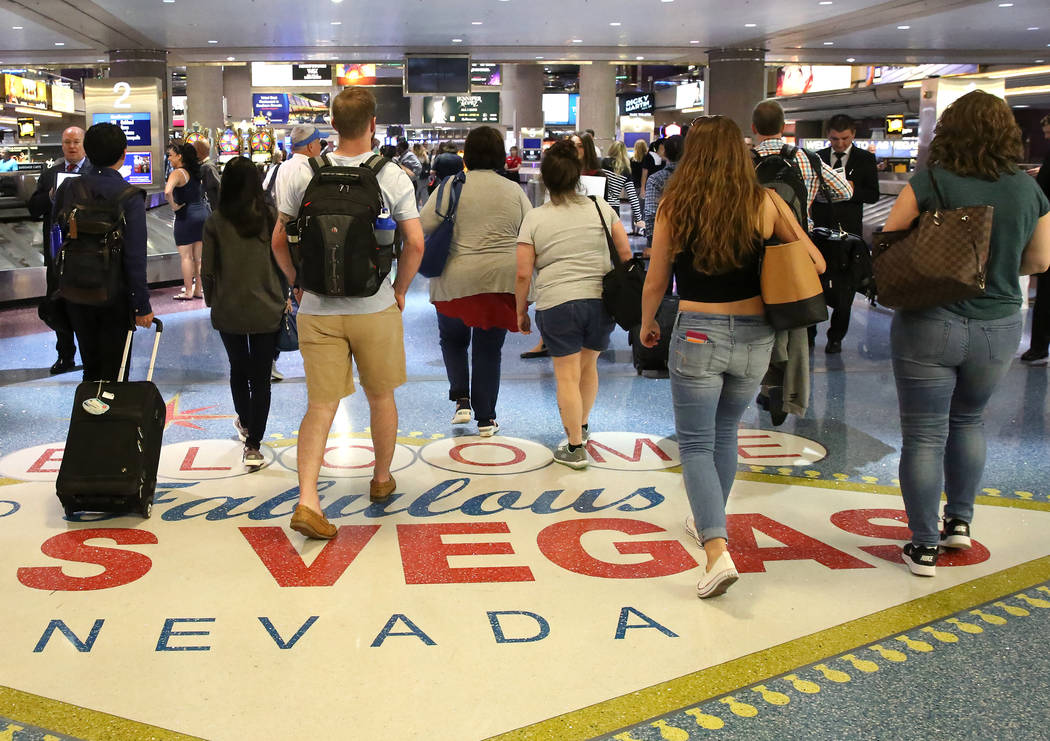 It's still early in the year, but the head of McCarran International said the airport is already on track to serve a record-setting number of airline passengers in 2017.
McCarran fell short last year — by roughly 400,000 travelers — of breaking the airport's record of 47.8 million airline passengers, set in 2007.
Riding high on a record-breaking April and modest increases projected for the next several months, 2017 is poised to be McCarran's busiest year yet, said Rosemary Vassiliadis, director of Clark County's aviation department.
"If there's not a major event in the world, yes, I do believe that we will break our records this year," Vassiliadis said during an interview in her office at the nation's eighth-busiest airport.
"We had our big convention with CES, but we know more people will keep coming during our convention season in the fall," Vassiliadis said. "All indications are that we will keep on breaking records. If we keep doing that then, of course, we will break the overall annual record."
More than 4 million people departed or arrived on flights at McCarran last month, breaking the airport's previous record of 3.9 million airline passengers in April 2007, the county's aviation department reported Wednesday.
Year-over-year, passenger traffic rose by 3.8 percent compared to April 2016, bolstered by increases in domestic and international flights.
More than 3.67 million travelers boarded or arrived on domestic flights last month, a 3.7 percent increase from a year earlier. International flights arriving or departing McCarran carried 299,901 travelers, a 2.2 percent jump from April 2016.
More than 15.37 million travelers flew in or out of Las Vegas during the first four months of 2017, a 2.6 percent increase from the same period last year.
Las Vegas-based Allegiant Air reported 199,654 passengers, up 8.9 percent from April 2016.
Air Canada had an 18 percent increase in traffic with 76,016 passengers last month, while Canadian carrier WestJet was down 6.9 percent with 78,214 passengers.
Virgin Atlantic Airways reported a 4.4 percent increase in traffic with 30,764 passengers. British Airways carried 28,484 passengers in April, a 6.7 decrease from last year, while British competitor Thomas Cook Airlines was up 66.9 percent with 13,452 passengers.
Korean Air was up 23.7 percent with 9,029 passengers. Chinese budget carrier Hainan Airlines, which launched service in December, reported 3,157 passengers.
Mexican carrier Interjet reported a 209.8 percent leap to 12,384 passengers in April, while Aeromexico had a 15.9 percent dip to 17,539 passengers. Copa Airlines reported a 0.9 percent increase with 7,446 passengers, while Volaris reported a 18.6 percent drop in April to 13,713 passengers compared with the same period a year earlier.
Contact Art Marroquin at amarroquin@reviewjournal.com or 702-383-0336. Follow @AMarroquin_LV on Twitter.
Top five airlines serving McCarran in April
Southwest Airlines: 1.53 million passengers, up 2.1 percent from April 2016.
American Airlines: 393,384 passengers, down 2.2 percent
United Airlines: 322,196 passengers, up 4.2 percent
Delta Air Lines: 321,283 passengers, down 2.2 percent
Spirit Airlines: 276,484 passengers, up 8.8 percent
Source: Clark County Department of Aviation