Rev-olutionary: Electric race car turns heads at CES
January 7, 2014 - 12:06 pm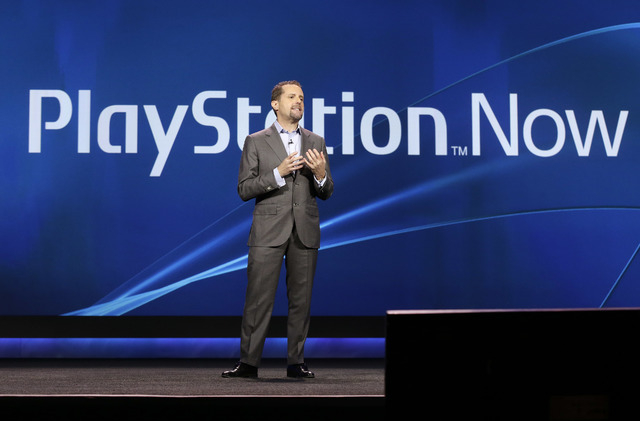 A new kind of race car made its debut Monday on the Las Vegas Strip with cartoonishly loud revving, the smell of burning rubber and not a trace of exhaust.
That's because the new FIA Formula E Championship car is all electric. The championship is the first series exclusively for electric cars.
Organizers gave racing aficionados their first glimpse of the car in action at a makeshift racetrack behind the Mandalay Bay hotel-casino on the Strip.
A setting sun illuminated the towering casino's gold-tinted windows as Brazilian driver Lucas di Grassi showed off the capabilities of the Spark-Renault SRT—01E, pulling off tight turns, breathtaking accelerations and sudden stops.
The car, designed by Spark Racing Technologies, can reach more than 150 mph.
Organizers took the car on a trip down the Strip at dawn Sunday to capture the first footage of it in motion, surprising the few tourists who happened to be staggering out of casinos at 4 a.m.
Also at CES:
BAD BOY PARTY CRASHER: T-Mobile's CEO John Legere crashed a party thrown by AT&T and was thrown out after being discovered. The incident late Monday night occurred amid a recent escalation of the intense rivalry between the two companies. It was reported by CNET and confirmed by Legere on his Twitter feed. AT&T's party followed its conference for software developers the same day and featured rap act Macklemore & Ryan Lewis. Legere claims to be a fan.
INNOVATIVE AUDIO: Ever tried to play a tune by rubbing the rim of a crystal wine glass? One company has polished that idea so much that the phrase "crystal clear sound" will now have a different meaning.
ClearView Audio has come up with a speaker made of acrylic glass. It's called Clio, and it uses a single piece of curved acrylic glass that is a millimeter (0.04 inch) thick. It sits on a dock, which holds the glass in place and vibrates it in a finely tuned way so that it can play music.
SONY ANNOUNCEMENT: "PlayStationTNow" (PS Now), Sony's streaming game service leveraging cloud-based technology, will become officially available in the United States this summer. PS Now will deliver a variety of popular PlayStation3 (PS3T) game titles first on PlayStation4 (PS4T) and PS3 systems, followed by the PlayStationVita (PS Vita) system. PS Now is designed to enable users to instantly enjoy a wide range of full games on the Internet-connected consumer electronics devices they use every day. The accessibility of PS Now means, for example, that PS4 users in the living room can continue playing a game on a PS3 system in their bedroom. Or PS Vita users can enjoy instant access to a game wherever there's Wi-Fi connectivity, such as outdoors, then can switch to a supporting BRAVIA TV's big screen and play the same game after arriving home.
CES attendees can visit the Sony booth to have a hands-on experience with the PS Now service for the first time ever. Attendees can enjoy four blockbuster PS3 titles, BEYOND: Two Souls, God of War: Ascension, The Last of Us and Puppeteer.