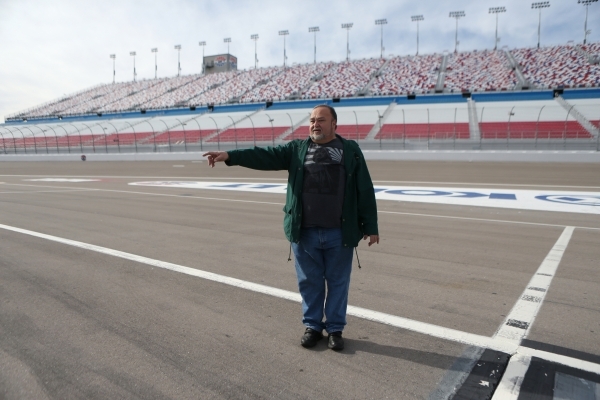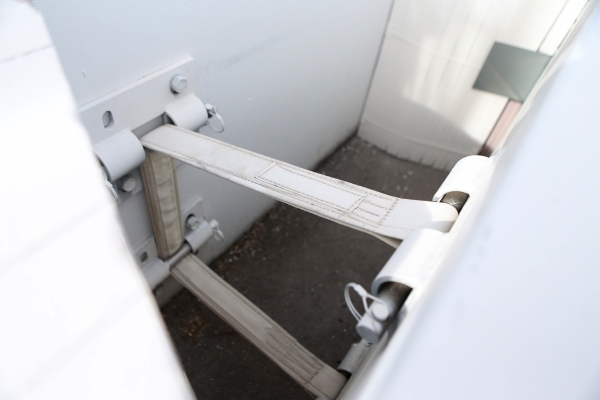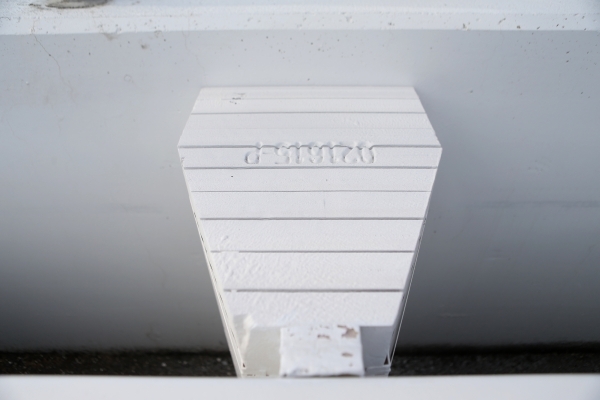 A potential solution to protecting bus shelters from out-of-control vehicles could be as close as the Las Vegas Motor Speedway.
The Regional Transportation Commission of Southern Nevada has looked at a barrier design in place at the track that can cushion 80 percent of the impact of a race car traveling at more than 200 mph.
Commission staff have met with proponents of a softwall, a 42-inch stack of tubular steel rails cushioned with a series of Styrofoam columns, designed by Dean Sicking, a University of Alabama, Birmingham engineering professor.
A softwall barrier is installed along the outside wall of the speedway track and is designed to keep cars on the banked surface while protecting the driver by cushioning vehicle impacts.
The topic of protecting bus shelters was raised at Thursday's RTC board meeting in the wake of the death of Jooyoung Do, who was struck and killed by an out-of-control transit bus Saturday.
Board Chairman Larry Brown acknowledged the tragedy at the meeting, but asked that participants avoid speculating about the accident until Metropolitan Police Department completes its investigation.
Carl Scarbrough, manager of advertising and transit amenities for the commission, told the board that his staff has had some initial meetings about providing barriers near bus stops and along other heavily traveled pedestrian corridors.
Scarbrough said protecting pedestrians and people waiting at bus stops would require more than just barriers. He said the best option is to move bus stops farther away from the street curb, an impossibility at some stops because of the lack of an easement or right of way.
Some safety advocates have requested that bus shelters be moved away from brick walls and that screens or other solid backings be removed from bus shelters to provide a potential escape route from approaching cars.
The commission has asked property owners near some stops for additional right of way to move shelters and seating away from the street.
Scarbrough said safety recommendations were made in a 2008 study and a 2013 update and that $22 million was made available for building safer shelters and moving about 100 existing shelters.
There are 3,400 bus stops valleywide and about 2,000 have shelters. The rest are signs that indicate stops, but without seating.
Bus shelters are hit two to three times a month, but most collisions are never noticed because there are no bus riders at the stop and the motorist leaves the scene without filing a report.
The softwall barrier is another level of protection, and Scarbrough said the commission is waiting for Sicking to provide a prototype to test. Installations would have to be in compliance with the Americans With Disabilities Act.
Sicking and the commission were brought together by Rick Rosen, a NASCAR fan and track photographer who heard of Sicking's work and made contact with him to consider developing a barrier.
Rosen ended up partnering with Sicking and called the proposed barrier the Vegas BETTS, for Best External Transportation Trauma Suppression. The name is a tribute to Rosen's mother, Betsy Lou, who went by the nickname "Betts."
Rosen took the idea to Las Vegas Councilwoman Lois Tarkanian, who sits on the RTC board, and she connected him with General Manager Tina Quigley and Scarbrough.
If a prototype barrier is successfully tested, the project could go to a competitive bid within months.
Rosen said Sicking could have the barrier in production within six weeks.
Contact reporter Richard N. Velotta at rvelotta@reviewjournal.com or 702-477-3893. Find him on Twitter: @RickVelotta