Startup shoe brand Ross & Snow launches in Las Vegas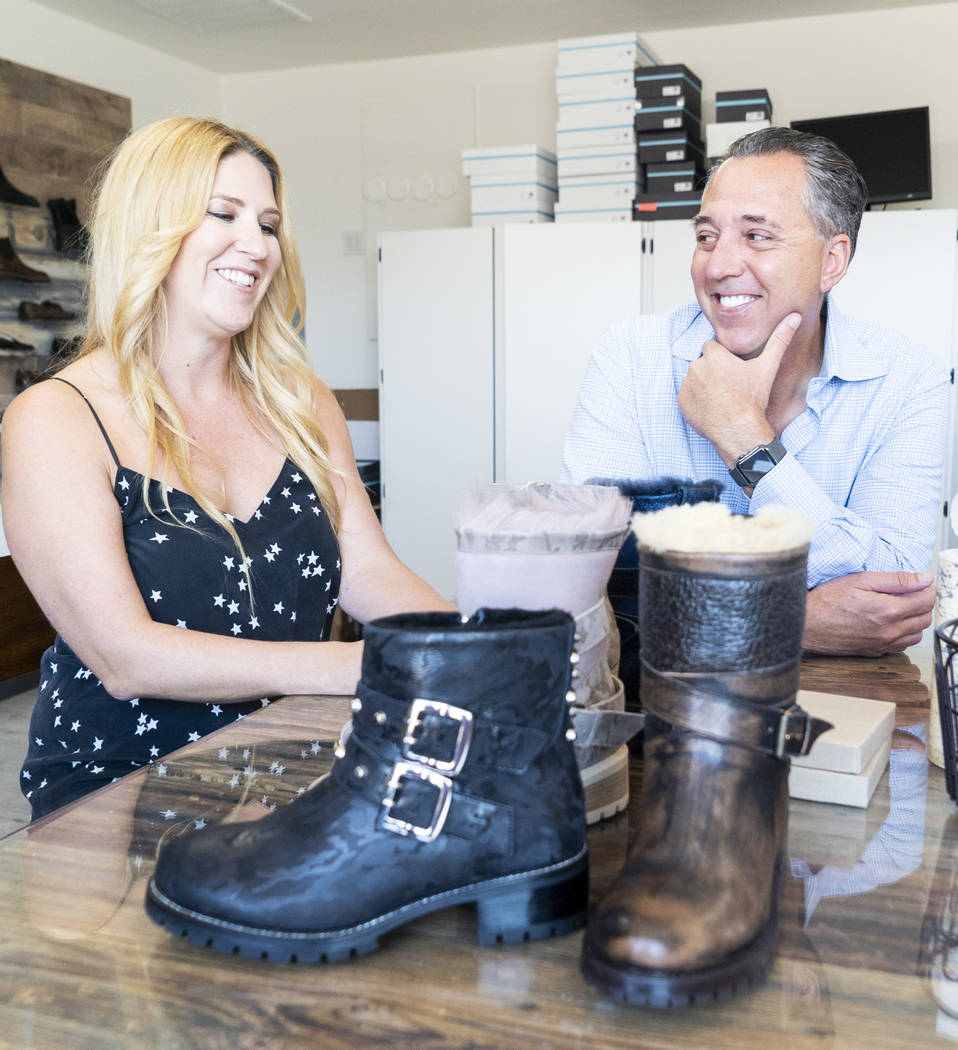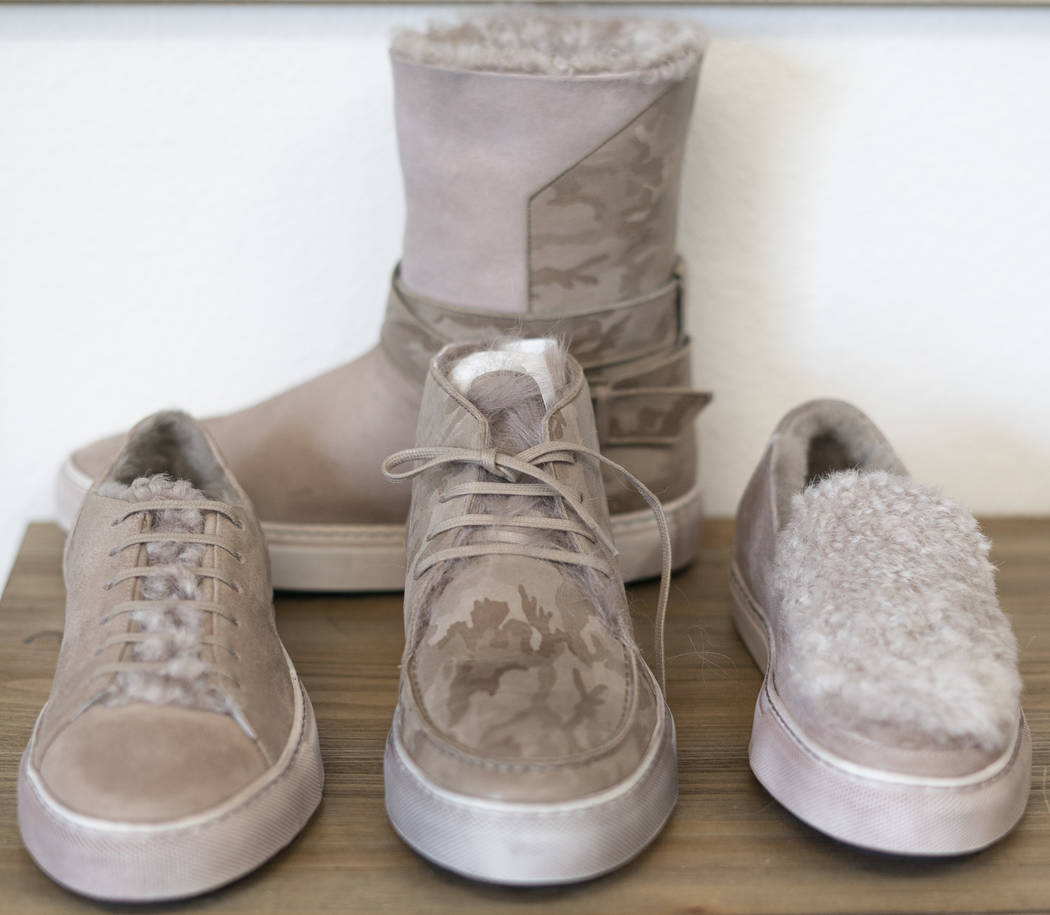 Building a startup is no easy task. But the heads of Ross & Snow said Las Vegas' downtown startup community has made all the difference.
Co-founded by former Zappos executives Steve Hill and husband and wife duo Fred and Meghan Mossler, the luxury shoe brand Ross & Snow officially launched Monday. Men's and women's boots, slippers and more are available at select retailers and online through Zappos, Nordstrom and their website.
"There's a wonderful support network that makes Las Vegas perfect, beyond us being residents here," Fred Mossler said. "It's definitely a smaller community here, but it's like a family."
The Las Vegas community
Fred Mossler, who worked in San Francisco before moving to Nevada, said the community in Las Vegas is "perfect for a startup."
"There's a neat feeling here that everybody's rooting for each other here," he said. "I don't know if you get that in a lot of other cities. I came from San Francisco originally and (startups were) more competitive against each other."
While Las Vegas' startup scene may not have all of the resources of Silicon Valley, a smaller startup community can lead to more support among entrepreneurs, said Leith Martin, director of the Troesh Center for Entrepreneurship and Innovation at UNLV.
"Everyone likes to see local startups succeed in this market," Martin said.
A tight-knit community can lead to more connections among startups, giving entrepreneurs a quick path to the resources they need in order to succeed, Martin said.
"Personal references make a big deal in cutting down the time to create relationships with investors or employees," he said.
Hill said Ross & Snow has received references and support from a number of other startups in the community.
"Everybody has someone to network with if you need the help," he said. "You get personal recommendations rather than looking one up in a phone book. … The people that are in this startup community really care about the city and each other, so there's a lot of desire to give back to the city."
The brand
Meghan Mossler described Ross & Snow as a "functional luxury" brand.
"We're working with same tanneries and some of the same factories as a lot of couture brands out of Italy," she said. "It's a fun style you wouldn't necessarily expect. It's a twist on the basics."
Most shoes fall between $200 and $500, with many designs featuring shearling wool.
"We identified what we thought was a white space in the market, where no one's doing premium shearling," Hill said. "So that's why we were able to identify where we wanted to build our brand."
Contact Bailey Schulz at bschulz@reviewjournal.com or 702-383-0233. Follow @bailey_schulz on Twitter.