Topgolf gets OK to play live music later — some of the time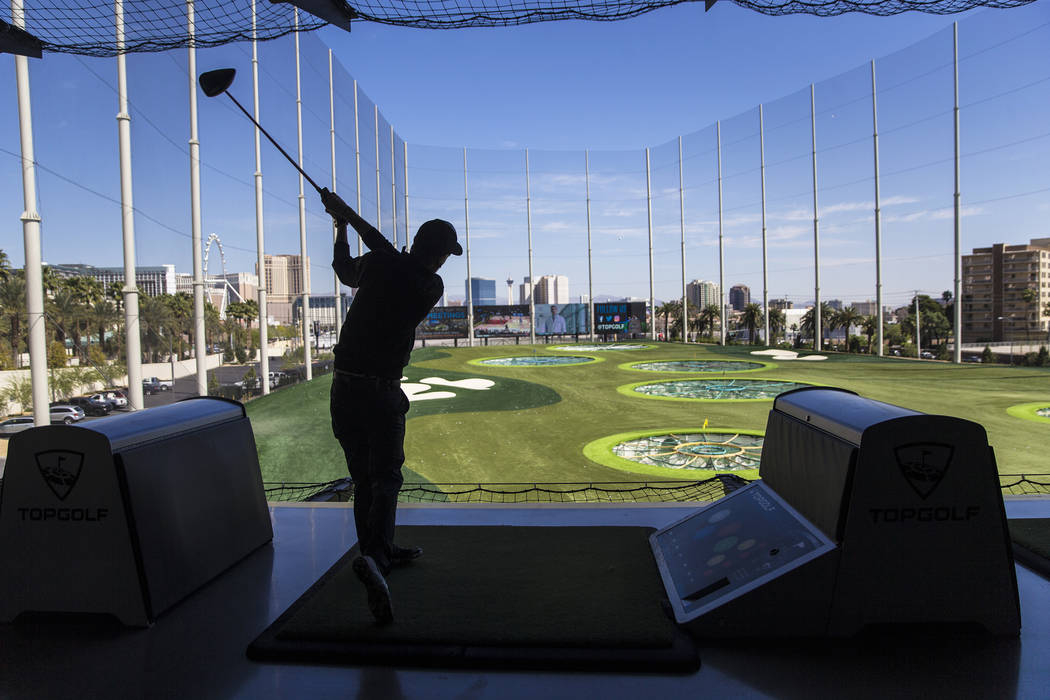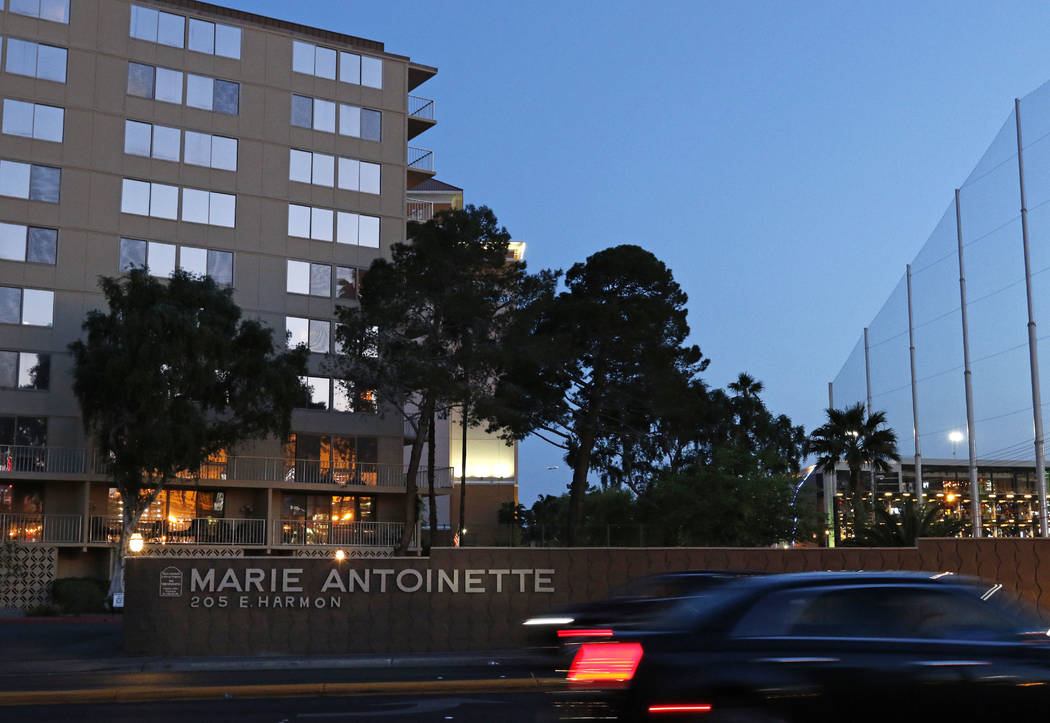 Entertainment venue Topgolf scored a victory this week when county commissioners unanimously approved allowing DJs and bands to play music for longer hours on its property three days a month.
But unless something is done, commissioners said, the Strip will continue to see conflicts between residents and businesses as resorts pursue new, louder sources of entertainment to draw customers.
"We're trying to be good neighbors," said Jim Barder, president of the homeowners association for the Marie Antoinette Condominiums near the corner of Koval Lane and Harmon Avenue.
Marie Antoinette is within 100 feet of Topgolf, which is at MGM Grand.
Before Topgolf, the residents of the nearly 140-unit condominium had to deal with noise from MGM's day and nightclubs. Topgolf is the loudest MGM tenant yet, Barder told commissioners at a zoning meeting Wednesday.
Topgolf originally wanted live music to potentially last until 1 a.m. weekdays and 2 a.m. weekends, the same as the venue's operating hours. Commissioners voted to allow live music until midnight three times a month.
The venue had been allowed live music until 1 a.m. on New Year's Day.
Barder said that the property has gone past 10 p.m. on occasion and that Marie Antoinette residents find golf balls struck from Topgolf near their property. He gave commissioners five such golf balls Wednesday.
"It's going to kill somebody," he said. "It's putting dents on the tops of our cars."
A Topgolf concert going later than 10 p.m. was a one-time incident, Topgolf entertainment director Chris Jonic told the commissioners.
To accommodate Marie Antoinette residents, Topgolf banned long-distance golf clubs on its third and fourth floors and can use chips inside its golf balls to find out which customers hit balls out of the venue, Jonic said.
That customer would then pay any damages and get banned from all Topgolf properties. But it's rare for golf balls to leave the venue property, Jonic said. Marie Antoinette residents have also asked Topgolf to pay $4.3 million for new windows at the condos to help keep noise out.
As part of the three-times-a-month late passes, Topgolf must inform Marie Antoinette residents 30 days before a concert.
Jami Nicolai told commissioners her family has had a unit at Marie Antoinette since the 1970s. She has no problem with Topgolf as a business, she said.
But she has videos that show music at the venue goes past 10 p.m. and said her husband has heard sound checks as early as 4 a.m. when he gets up for work.
County Commission Chairman Steve Sisolak said he wants to hold a meeting in June with resort representatives and the Las Vegas Convention and Visitors Authority to discuss the effect of noise on nearby residents.
While some properties are located on part of the Strip where the county has less control on noise, some properties and some parts of properties fall under county noise control.
Construction on the new football stadium means the conflict will keep coming up if the commissioners don't set expectations before the buildings are done, Commissioner Lawrence Weekly said.
"Las Vegas is getting ready to amp up a whole nother decibel, if you will," Weekly said. "It's challenging for these residents."
Contact Wade Tyler Millward at wmillward@reviewjournal.com or 702-383-4602. Follow @wademillward on Twitter.