Las Vegas Convention Center exhibit halls set for renovation
Updated November 26, 2018 - 9:21 pm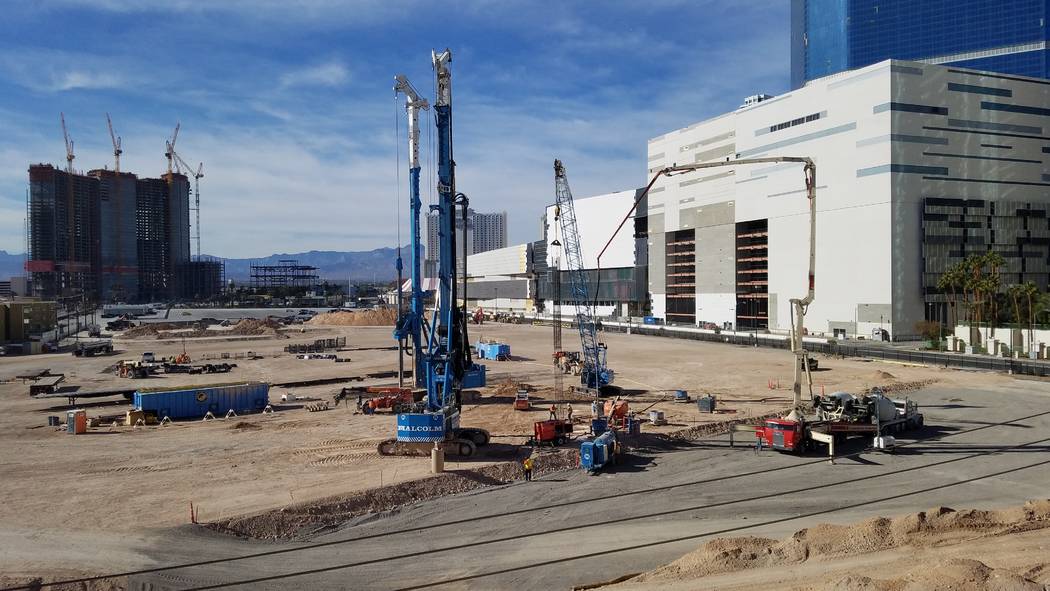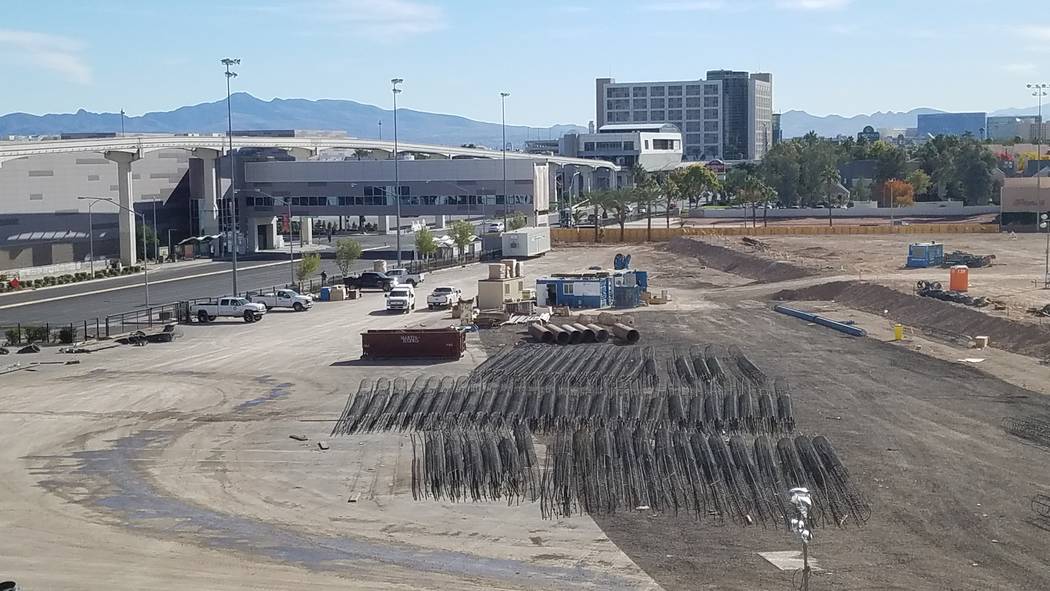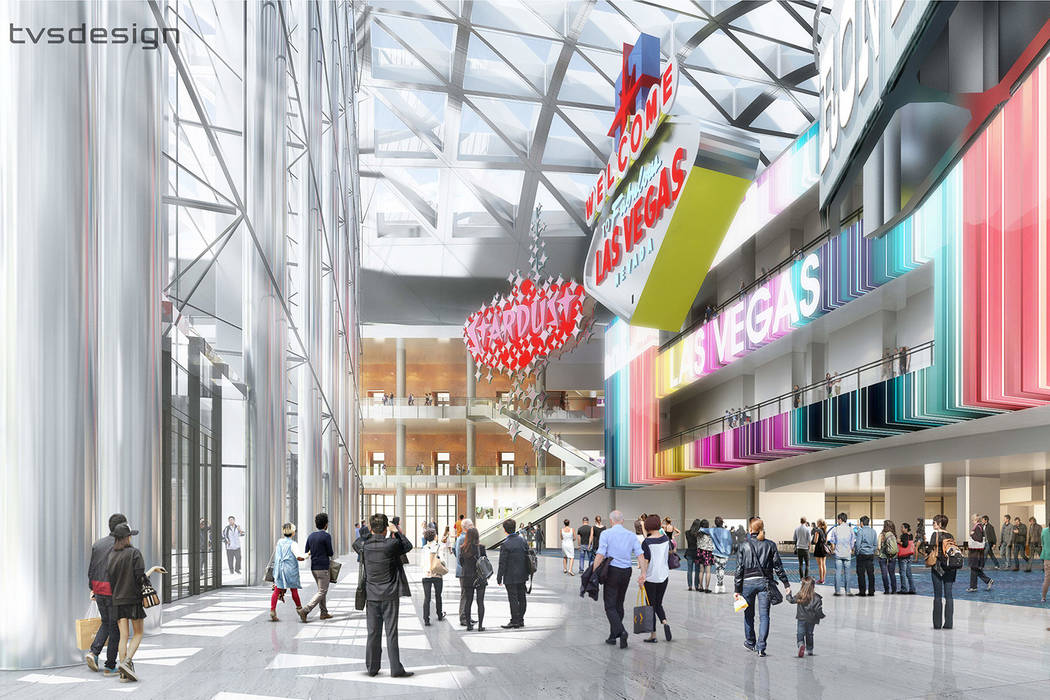 It's starting to get complicated.
The design and construction coordinator for the Las Vegas Convention and Visitors Authority's expansion and renovation project described plans Monday for the project's third phase. It will involve modifying four exhibit halls.
The renovation will be sequenced in four pieces, with the north hall, the central hall and two stories of south halls undergoing work over a two-year period.
By the time the renovation phase begins in 2020, a new, 600,000-square-foot exhibit hall will be open, which will enable the LVCVA to accommodate trade shows and meetings while working on improvements to the existing facilities.
Project manager Terry Miller of Cordell Corp. described the process for the seven-member Oversight Panel for Convention Facilities in Clark County on Monday, giving the group an update on expansion progress before describing the complex renovation phase.
Miller said that over the next four months, the LVCVA will prepare for a competitive bid process for an architect of record and a construction manager to handle the renovation work.
Miller said the design team for the expansion project, Atlanta-based TVS Design, will serve as a consultant to the renovation but won't be considered to lead that project. Miller explained that that LVCVA wants the renovated existing space to have features consistent with the new $935.1 million expansion project currently under construction and ahead of schedule.
LVCVA President and CEO Steve Hill said renovations are expected to cost $540 million. Because the expansion costs have been slightly higher than anticipated, due in part to the acquisition of property west of the new building, Hill's finance team determined that it would have the financial capacity to pay more for the entire project, now estimated at $1.475 billion.
Among the complications anticipated when the renovation phase begins will be parking, since some of the construction materials will be staged in existing parking lots adjacent to the Convention Center.
In addition, when the north hall is renovated, probably in the first half of 2020, the LVCVA is expected to develop an alternative taxi staging plan.
Taxis currently drop off and pick up passengers in a covered area in front of the north hall.
When north hall renovations occur, the LVCVA also will lose use of second-story meeting rooms. But the expansion, being built on the northwest corner of Convention Center Drive and Paradise Road, also will have three floors of new meeting rooms in addition to the exhibit hall.
The Oversight Panel was formed as a requirement of Senate Bill 1 to review actions taken by the LVCVA board of directors on the expansion and renovation project.
On Wednesday, a Las Vegas Convention Center committee is expected to review the renovation plan and consider recommending hiring TVS Design as the consultant to the renovation project.
Contact Richard N. Velotta at rvelotta@reviewjournal.com or 702-477-3893. Follow @RickVelotta on Twitter.