Las Vegas tourism spending nearing $60 billion
Updated March 18, 2017 - 9:33 am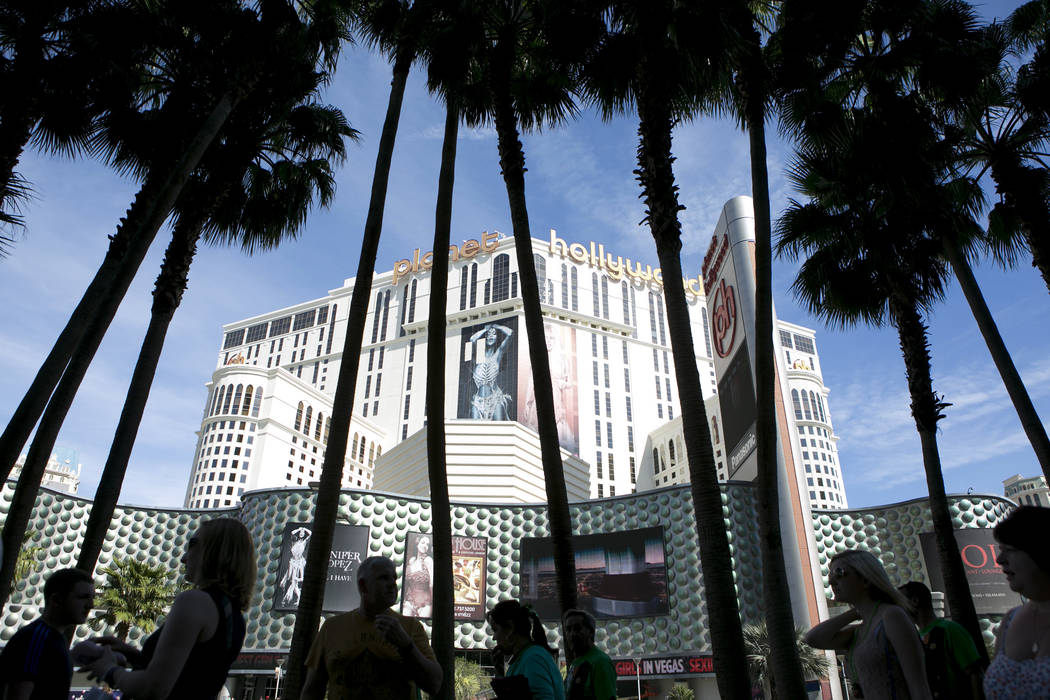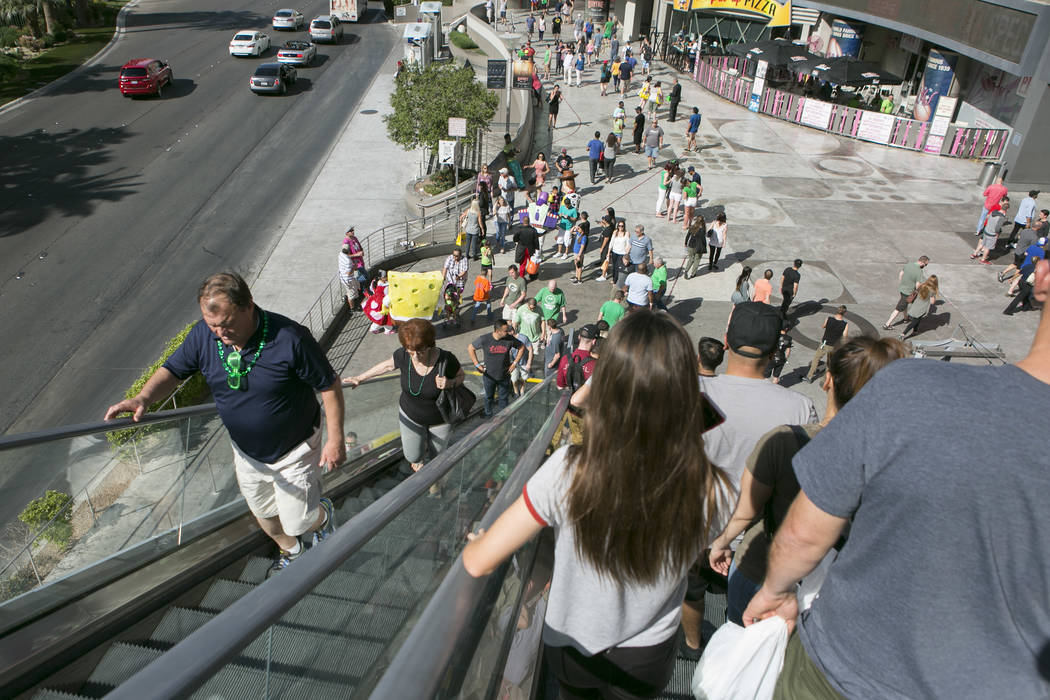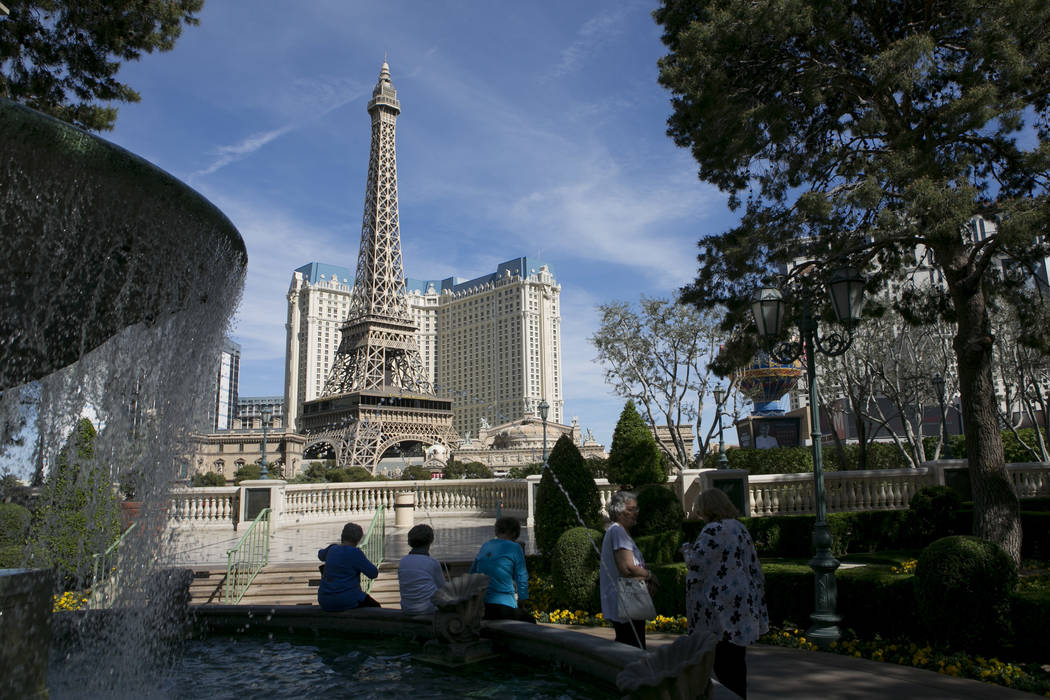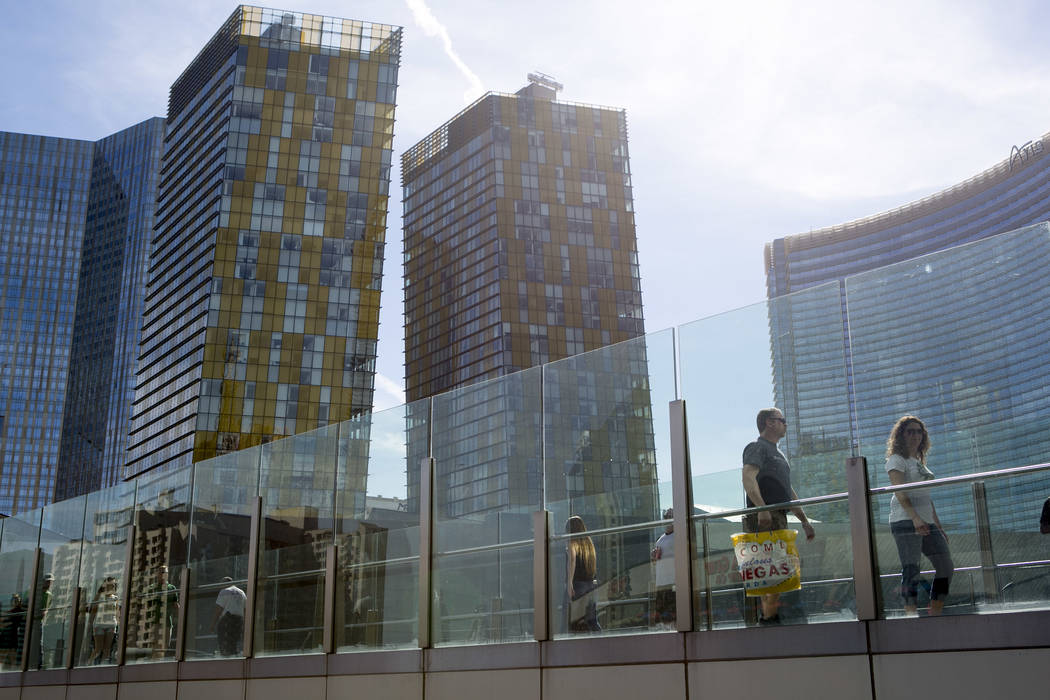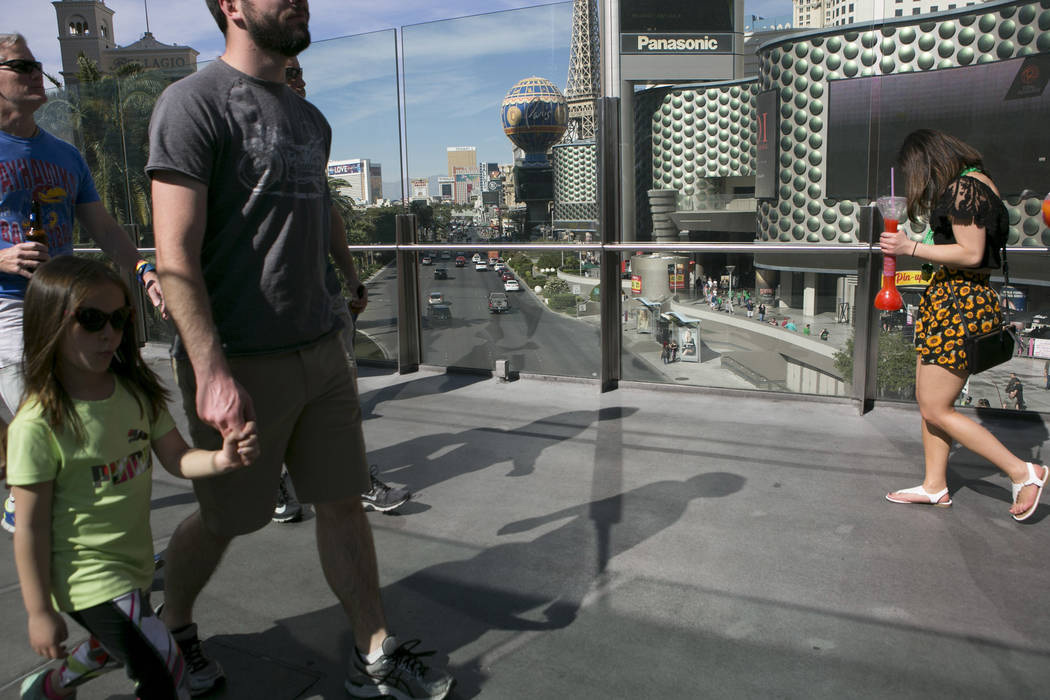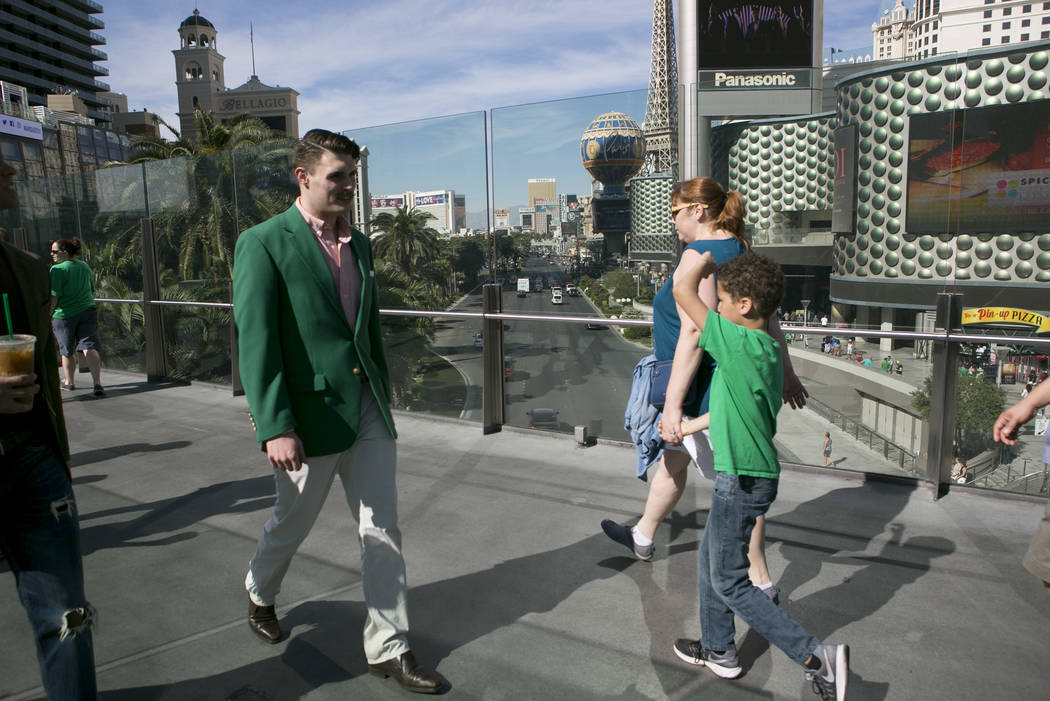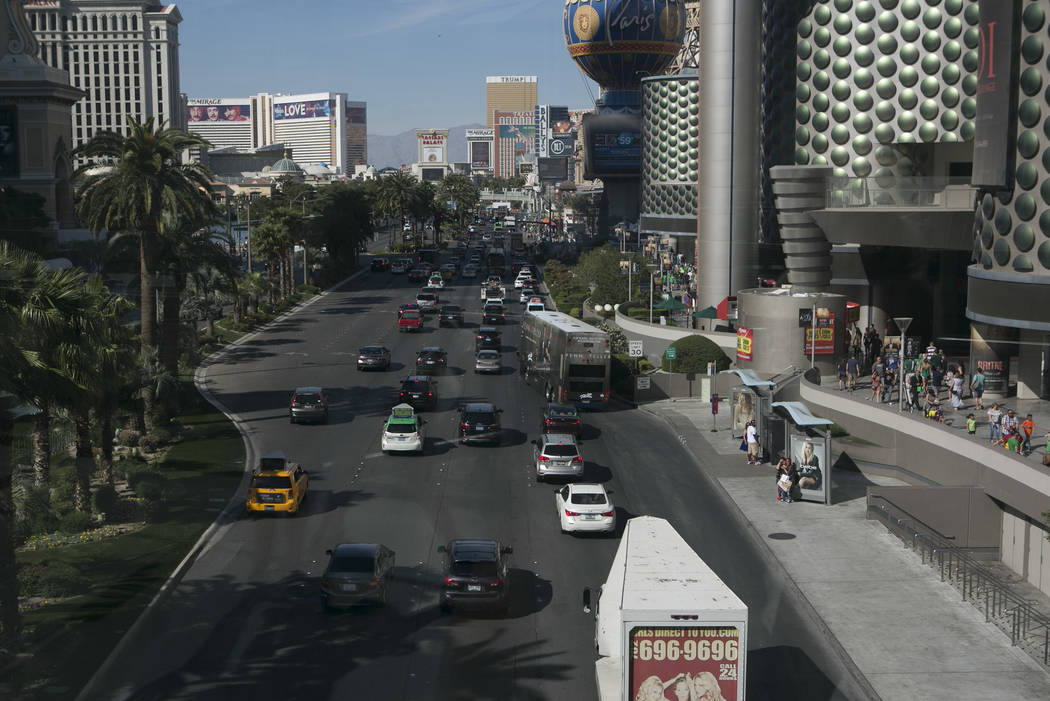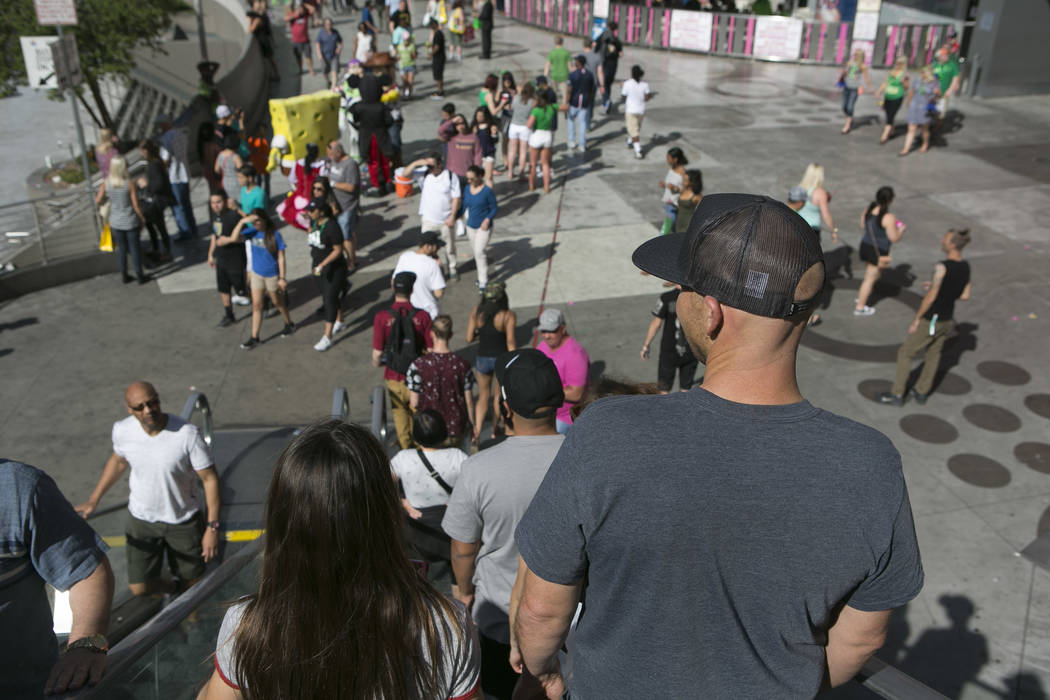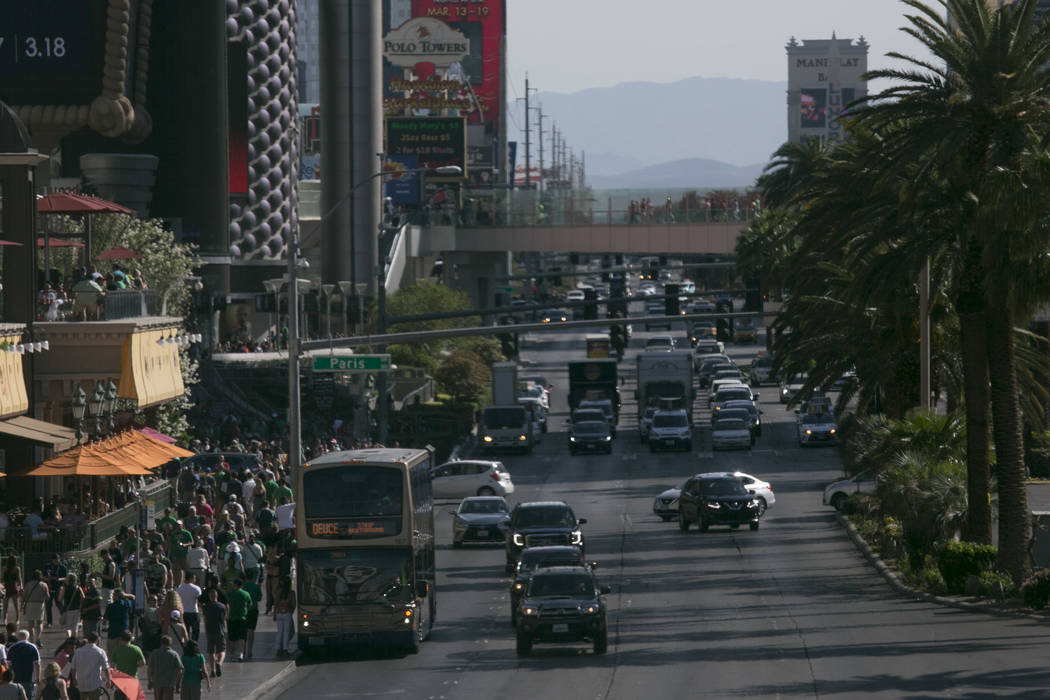 Southern Nevada is one $10 souvenir per tourist away from breaking the big 6-0.
The region's tourism industry generated a record $59.6 billion in economic activity in 2016 driven mainly by higher spending per person, according to a new study by Las Vegas-based Applied Analysis. The number consists not just of direct spending by tourists, but also the indirect impact on suppliers and spending by tourism employees.
Visitors directly spent $35.5 billion on such things as hotel rooms, restaurants, souvenirs and tours in 2016, a 16 percent increase over the previous year. While the total number of visitors increased just 1.5 percent to 42.9 million, the number of business tourists jumped 7.1 percent to 6.3 million. Business visitors accounted for two-thirds of the total increase.
Visitors on average spent $827 during their stay in 2016. A $10 per person increase, roughly equivalent to the price of a Las Vegas T-shirt, would drive the economic impact past $60 billion.
"Business travelers have a tendency to spend more and that helped drive these numbers," said Jeremy Aguero, an analyst at Applied Analysis.
The U.S. economy has continued to slowly expand since the Great Recession, giving companies a bit more financial firepower and reason to spend on out-of-state conventions and meetings. The economy grew 1.6 percent in 2016 after more than 2 percent growth in 2014 and 2015.
The number of business visitors to Las Vegas is likely to increase this year thanks to two big additions to the city's convention line-up.
CONEXPO-CON/AGG, the construction industry's largest trade show, held its first show in three years, bringing 128,000 people to Las Vegas. Microsoft will host its first show in the city when 60,000 people come to Mandalay Bay in June.
The state last year underscored the importance of business tourism to the health of the economy when it approved legislation to help fund a 600,000 square foot expansion of the Las Vegas Convention Center to handle greater attendance. Las Vegas hosted 57 of the largest 250 trade shows held in the country last year, according to the Trade Show News Network.
Leisure tourism to Las Vegas also continues to rise as a greater number of people join the workforce, wages inch up, housing prices rebound and gasoline prices decline, giving American consumers more confidence and leaving more disposable income in their pockets, Aguero said. The U.S. economy added 235,000 jobs in February, lowering the unemployment rate to 4.7 percent.
At the same time, leisure tourism is growing from China, where decades of strong economic growth is creating a massive middle class with the financial resources for long, overseas vacations. Hainan Airlines in December launched the first direct flight between China and Las Vegas. A new casino, Lucky Dragon, opened last year to cater to Asian visitors.
According to Applied Analysis, tourism supports an estimated 407,000 jobs, or nearly half the region's total workforce, paying $16.9 billion in local wages.
Contact Todd Prince at tprince@reviewjournal.com or 702-383-0386. Follow @toddprincetv on Twitter.