Las Vegas Valley expecting 300K visitors for busy Thanksgiving holiday
Updated November 16, 2018 - 7:05 pm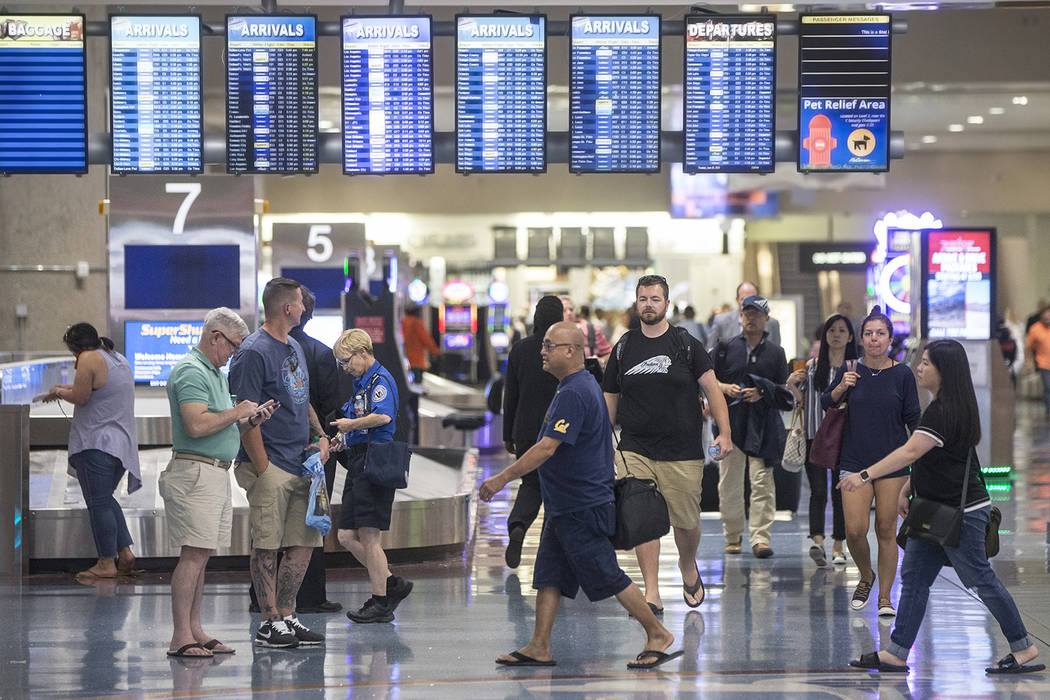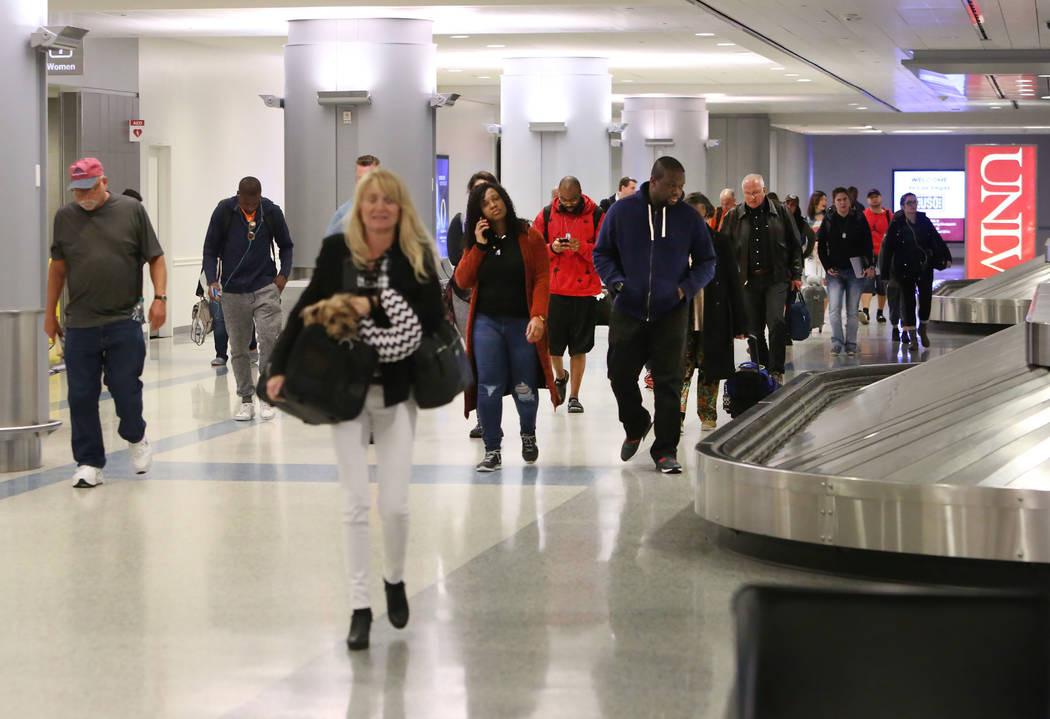 The Thanksgiving holiday weekend is expected to bring a cornucopia of visitors and spending to the Las Vegas Valley.
An estimated 300,000 visitors are expected to converge on Las Vegas over the weekend — a 1.4 percent increase over last year — according the Las Vegas Convention and Visitors Authority.
AAA ranked Las Vegas the No. 5 travel destination for Thanksgiving this year.
Occupancy rates in Clark County hotels are projected to be at 91.5 percent, up 0.5 percent over last Thanksgiving.
Visitors are expected to generate a total economic impact of $381.5 million, a 1.7 percent increase over the previous year. The increased number of visitors and spending is partly linked to an almost 1 percent increase in room inventory in the valley, the LVCVA said.
Congestion on Interstate 15 southbound at Primm may cause delays of up to one hour and 40 minutes, according to the Regional Transportation Commission of Southern Nevada's traffic management center. Peak travel times on that stretch of I-15 are between 11 a.m. and 6 p.m. Nov. 24 and 8 a.m. and 8 p.m. Nov. 25, with the most congestion between 11 a.m. and 3 p.m., the RTC said.
Nationally, AAA expects the highest travel volume in 12 years, with 54.3 million people hitting the road and air for Thanksgiving, a 4.8 percent increase over last year.
The nationwide travel increase can be attributed to higher wages, more disposable income and rising levels of household wealth, said AAA spokesman Michael Blasky.
"This is translating into more travelers kicking off the holiday season with a Thanksgiving getaway, building on a positive year for the travel industry," Blasky said.
AAA said 48.5 million travelers will take to the roads, while 4.3 million will travel via air. Thanksgiving travelers paid an average of $478 for airfare, and the average gasoline price nationwide was $2.65 per gallon, according to AAA.
For the traditional Thanksgiving five-day travel period between Wednesday and Sunday, McCarran International Airport is expected to see 609,000 people pass through its gates, with Nov. 25 expected to be the busiest day, according to airport spokeswoman Christine Crews.
For those picking up friends and family members, airport officials suggest using the Cell Phone Lot off Kitty Hawk Way. This short-term waiting area is open free of charge from 6 a.m. to 1 a.m.
Parking at the curb is prohibited, but the first 15 minutes in the short-term lot are free. Motorists are urged to use the exit lane ticket reader, not a walk-up kiosk, to claim the free minutes.
RTC will run a Sunday bus schedule on Thanksgiving Day, and a Saturday schedule on Friday.
Contact Mick Akers at makers@reviewjournal.com or 702-387-2920. Follow @mickakers on Twitter.
Thanksgiving travel
Las Vegas
Visitors: 300,000
Expected economic impact: $381.5 million
AAA National Travel Destination: No. 5
Statewide Average Gasoline Price: $3.24
Nationally
Travelers: 54.3 million
Air Travelers: 48.5 million
Motorists: 4.3
Average Airline Ticket: $478
Average Gasoline Price: $2.65