Shutting down Cashman Center a problem for event organizers
Updated March 29, 2017 - 4:51 pm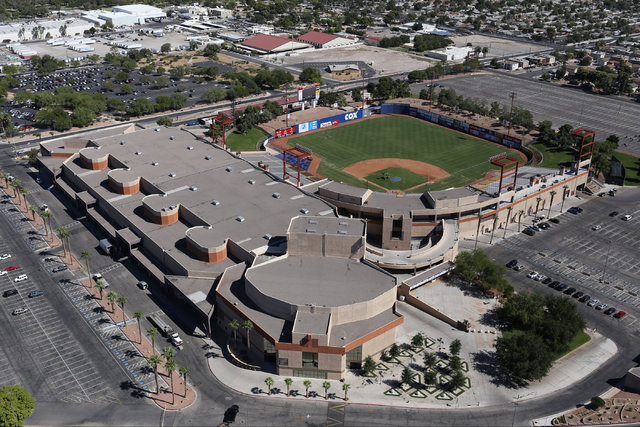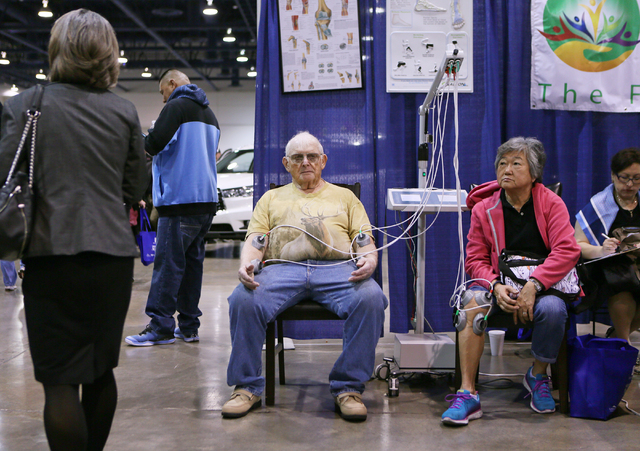 Organizers of a number of community events staged at exhibit halls at Cashman Center are scrambling to find new places for their shows once Cashman is mothballed by city officials at the end of the year.
The management of Cashman Center, which has an exhibit hall, a theater and meeting rooms as well as a stadium is gradually being shut down and is in the midst of an operational transfer.
The Las Vegas Convention and Visitors Authority earlier this month approved a plan to turn the convention center, meeting rooms and theater over to the city of Las Vegas, but continue overseeing the baseball stadium until the team moves to a facility planned near Downtown Summerlin in several years.
On April 5, the Las Vegas City Council will consider a memorandum of understanding to take control of all but the stadium as of June 1. The city's plan is to close the convention venue, the meetings rooms and the theater on Dec. 31.
That has steamed some event organizers who have had their shows at Cashman for years.
DOZENS OF SHOWS
Over the course of a year, dozens of shows are conducted at Cashman: bridal expos, gun shows, outdoor improvement shows and several competitions, including volleyball, basketball, dance and Junior ROTC events.
"I talked to a few other facilities today and they've said, 'Sorry, we can't accommodate you,'" said Chandler Rice, president of Desert Wind Enterprises, which stages the Great American Comicon show and also operates Desert Wind Comics and Collectibles, a retail outlet in Las Vegas.
Rice said while there are several hotels that have meeting and convention facilities, many of them require the purchase of room nights to book them — and his shows and others like them are targeted to local residents.
He also said some meeting facilities have rooms with 12-foot ceilings that can't accommodate two-story booths that some of his vendors have for displays.
"Where are we supposed to go?" Rice asked.
CRAFT FESTIVAL AFFECTED
Steve Powers of Steve Powers & Co., in Templeton, California, has a similar dilemma with his event called The Great Craft Festival.
"Over 35 years, I have produced 68 shows at Cashman Center and used the entire exhibit hall," Powers said. "The show has had over 880,000 people attend in that time frame. I have paid over $1 million personally in rent for Cashman and the show has provided over $500,000 in parking revenue for the LVCVA."
The LVCVA board gave unanimous approval to turn the center over to the city as a cost-cutting measure. Officials say they run the center at a $5 million-per-year loss, but can cut that to $3.5 million a year by just running the stadium. The savings would be applied toward paying for the LVCVA's $1.4 billion convention center expansion and renovation that won't be completed until 2022 or 2023 and will be designed for events that attract attendees from around the world.
There could be some discussion about the matter when the City Council meets, but Deputy City Manager Scott Adams said the city is preparing for the next iteration of Cashman Center's use, which hasn't been determined.
OTHER CASHMAN USES
Proposals have included turning it into a stadium for Major League Soccer or a cultural corridor for some of the nearby museums. A proposal to turn the facility into a test site for autonomous vehicles — cars and drones — has been submitted and other ideas, including a sports medical complex, are under consideration after two rounds of requests for proposals have been made.
Las Vegas Mayor Carolyn Goodman also is hopeful for a longshot bid to convince the Las Vegas Raiders to build their 65,000-seat stadium or a practice facility there.
Rice said there may be some other good news on the horizon. He said he is in negotiations with the World Market Center to use its pavilion structures north of the complex for community shows. A representative of World Market Center could not be reached about those prospects.
"I guess I'd hope the City Council would be helping out on this," Rice said. "Isn't that their job, to be looking out for citizens and residents?"
Contact Richard N. Velotta at rvelotta@reviewjournal.com or 702-477-3893. Follow @RickVelotta on Twitter.
CASHMAN CENTER
A 98,100-square-foot exhibit hall.
A 1,898-seat theater.
14 meeting rooms.
A 9,300-seat minor-league baseball stadium that is home to the Las Vegas 51s.