Southwest Airlines fuel hedge program helps secure record 3Q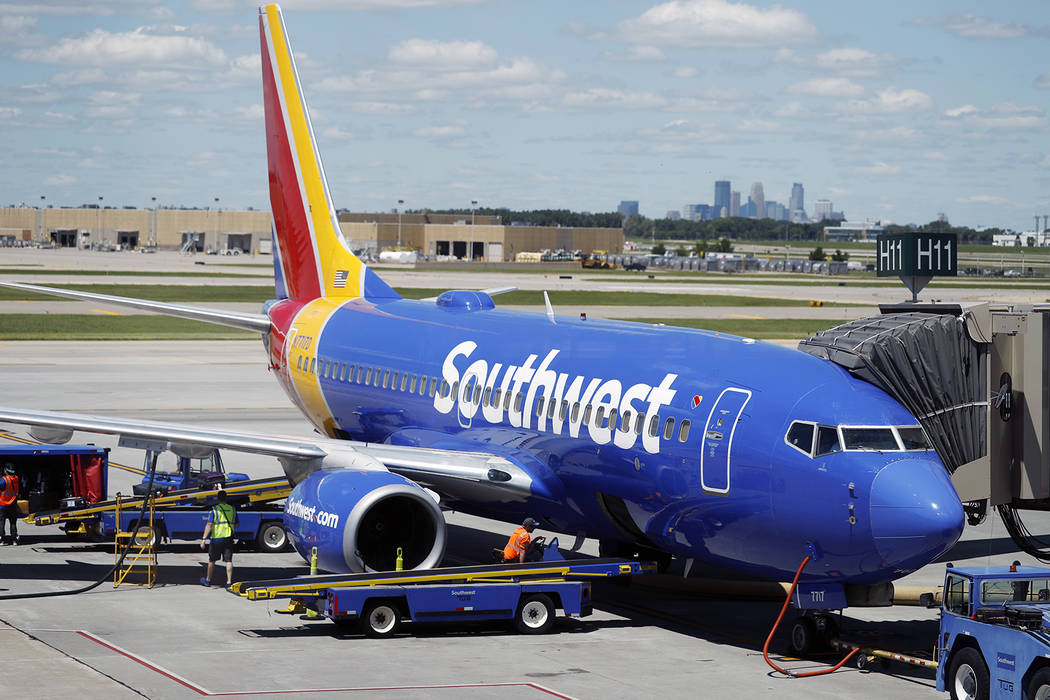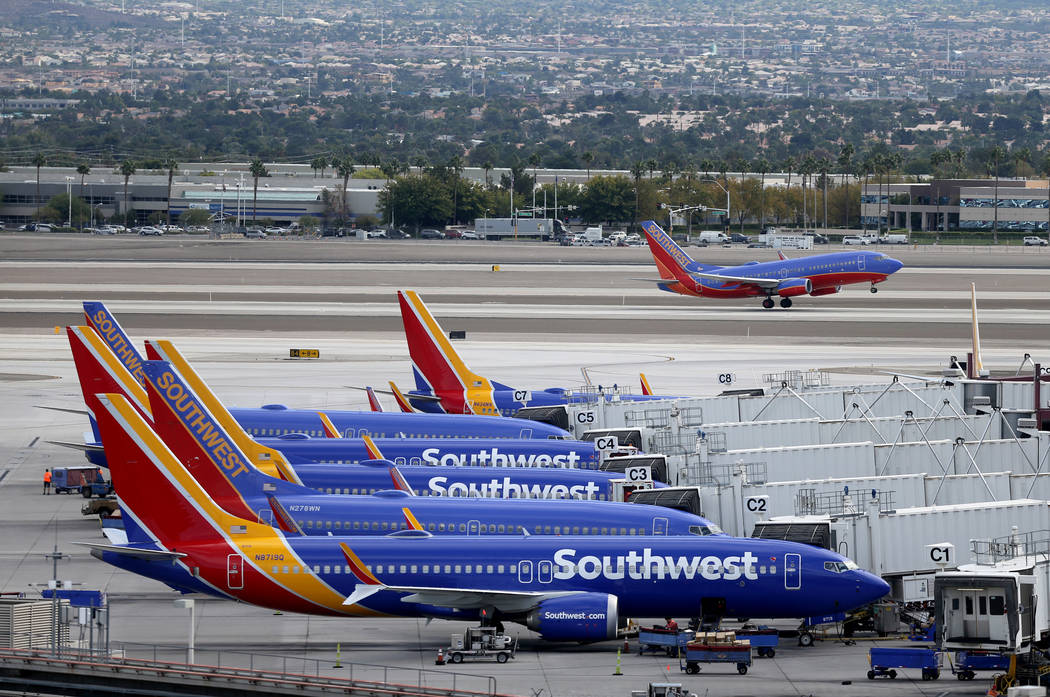 Southwest Airlines, the busiest commercial air carrier serving McCarran International Airport, reported record third-quarter earnings Thursday, dodging some of the fuel expenses other airlines have experienced through its fuel-hedging program.
The Dallas-based carrier reported a 16.5 percent increase in earnings to $615 million, $1.08 a share, on revenue of $5.58 billion for the quarter that ended Sept. 30.
A survey of Wall Street analysts just missed in their projections, forecasting earnings of $1.07 a share and revenue of $5.57 billion.
"Our fuel hedge portfolio mitigated a significant portion of market jet fuel price increases, and we are pleased with the fuel hedge in place for both fourth quarter 2018 and annual 2019," said Southwest Chairman and CEO Gary Kelly.
Fuel hedging is a strategy through which bulk fuel pricing is negotiated in advance of consumption which can occasionally result in an airline paying more than the market rate if prices fall. Southwest has had one of the most robust — and successful — fuel hedging strategies in the industry.
In Thursday's call with analysts and the media, Southwest provided no new details of its planned Hawaii service with executives saying the airline is continuing to await Federal Aviation Administration approvals for operating its twin-engine Boeing 737 jets over the Pacific Ocean. Southwest is in the 12th month of awaiting certification in a process that normally takes 12-18 months.
Interest has been high in Las Vegas for Southwest's Hawaii service because of the high volume of passengers the airline serves at McCarran and the prospect of them using Rapid Rewards loyalty program points to purchase tickets.
Southwest is expected to have one-stop service to Hawaii from Las Vegas through San Diego, Oakland, Sacramento and San Jose, California, with ticket sales beginning later this year and flights beginning in early 2019.
Las Vegas is Southwest's third-busiest destination with an average 218 departures daily to 57 destinations.
The company uses 24 gates at McCarran and has more than 3,600 employees in Las Vegas. In the first eight months of 2018, Southwest flew more than 12 million passengers to and from Las Vegas.
Southwest shares closed down $4.68, 8.6 percent, to $49.91 on volume four times the daily average.
Contact Richard N. Velotta at rvelotta@reviewjournal.com or 702-477-3893. Follow @RickVelotta on Twitter.
Southwest Airlines Co.
Third-quarter revenue and earnings for Dallas-based Southwest Airlines, the busiest commercial operator at McCarran International Airport. (New York Stock Exchange: LUV).
Revenue
2018: $5.58 billion
2017: $5.3 billion
Change: +5.1%
Net income
2018: $615 million
2017: $528 million
Change: +16.5%
Earnings per share
2018: $1.08
2017: 88 cents
Change: +22.7%