Specialty Equipment Market Show (SEMA) in Las Vegas this week
October 27, 2018 - 8:48 am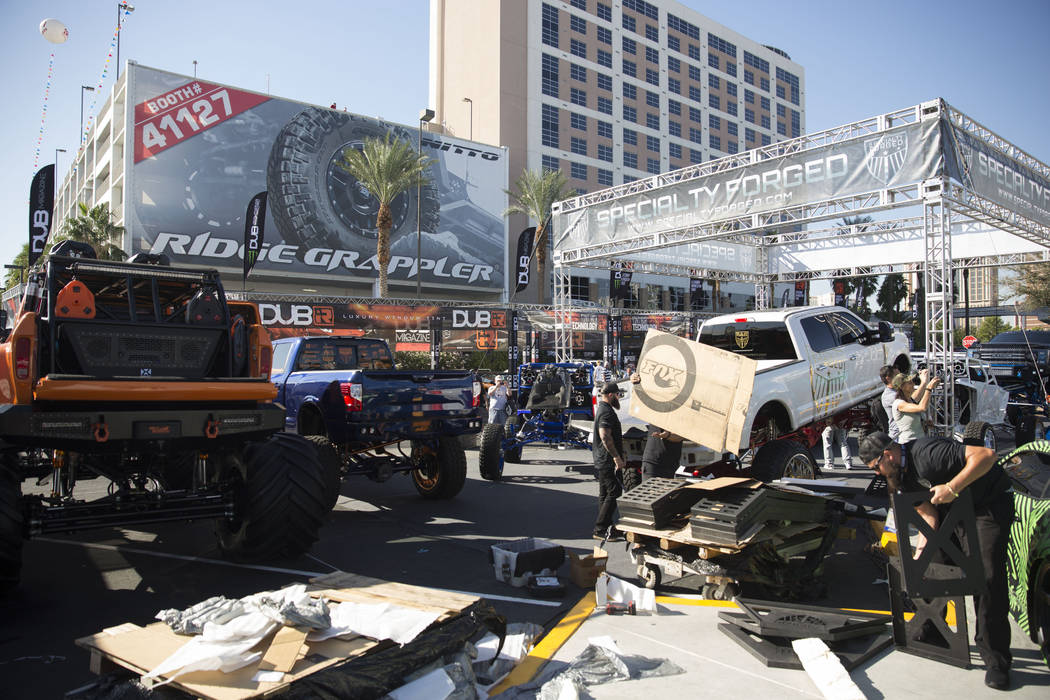 This week marks Automotive Aftermarket Industry Week in Las Vegas.
SEMA opens at the Las Vegas Convention Center on Tuesday, while the smaller Automotive Aftermarket Products Expo begins at the same time at the Sands Expo & Convention Center.
The four-day event, which isn't open to the public, is centered around products associated with cars and trucks. As a result, Southern Nevada turns into a mini-Detroit for a week.
SEMA organizers say more than 3,000 new automotive products will go on display with more than 2,400 exhibiting companies covering an area the size of 17 football fields.
The Las Vegas Convention and Visitors Authority considers SEMA and AAPEX one group since the co-located show registrants can visit either show floor with one badge. Between the two, an estimated 160,000 people will attend, resulting in an economic impact of $234.9 million on the community, according to the LVCVA.
In addition to an automotive education program by SEMA that begins Monday, Automotive Aftermarket Industry Week is known for celebrity appearances, most of them centered around cars.
Automotive television and radio show personalities will dot the trade-show floor throughout the week, and NASCAR, hot rod, monster truck and Hall-of-Fame drivers will make appearances. Among the drivers expected are Richard Petty, Jeffrey Earnhardt, Gigi Carlton, Coty Saucier and Natalie Decker.
The 2018 version of Automotive Aftermarket Industry Week will have a few twists from the past since it's the first major trade show to be conducted while a vast portion of the Convention Center campus becomes a construction zone.
The Las Vegas Convention Center's Silver Lot at the northwest corner of Paradise Road and Convention Center Drive is usually the site of SEMA's big end-of-the-show parade and party.
But because the LVCVA is building its new $935 million exhibition hall on a portion of the Silver Lot, activities will be shifted to the Platinum Lot at the southeast corner of Swenson Street and Desert Inn Road, east of the Convention Center's South Hall.
The SEMA Cruise, one of the only events open to the public, is a parade of vehicles participating in the show, beginning Friday at 4 p.m. The cruise culminates with SEMA Ignited, the show after-party running from 3-10 p.m. at the Platinum Lot.
The LVCVA said the two post-show events at the new location will result in Swenson Street being closed between Sierra Vista Drive and Desert Inn Road from 6 a.m. Friday to 10 a.m. Saturday.
The Las Vegas Monorail Co. has extended its hours and will begin runs at 6 a.m., offering discounted tickets to show attendees during the event's run to help alleviate an expected shortage of parking.
The Review-Journal is owned by the family of Las Vegas Sands Corp. Chairman and CEO Sheldon Adelson. Las Vegas Sands operates the Sands Expo & Convention Center.