Wynn Las Vegas adding 25 luxury retail stores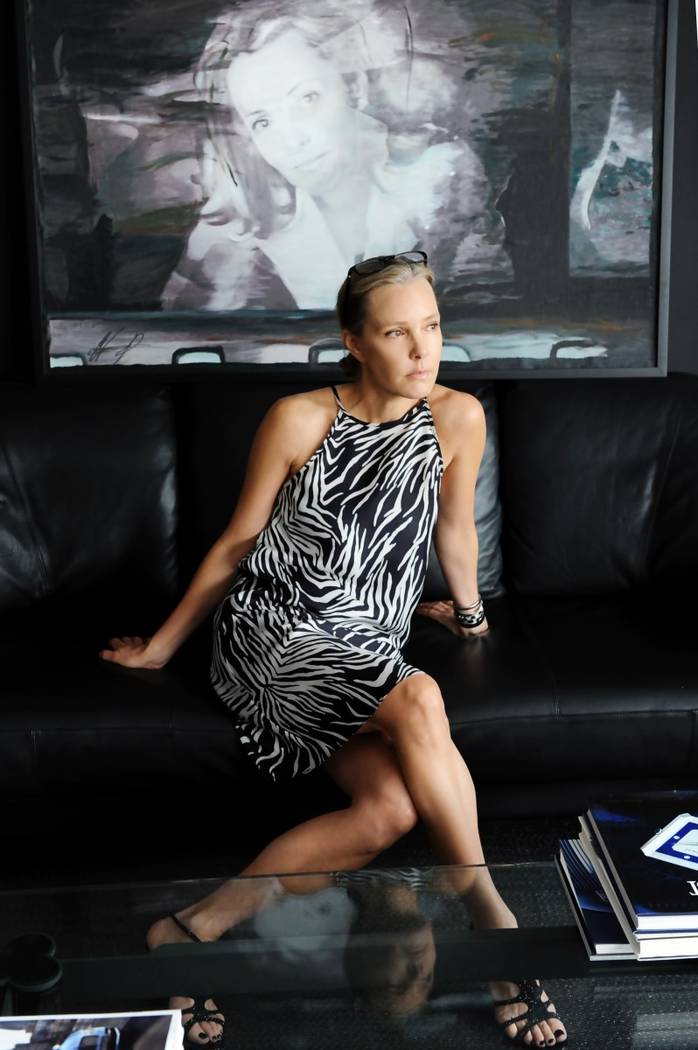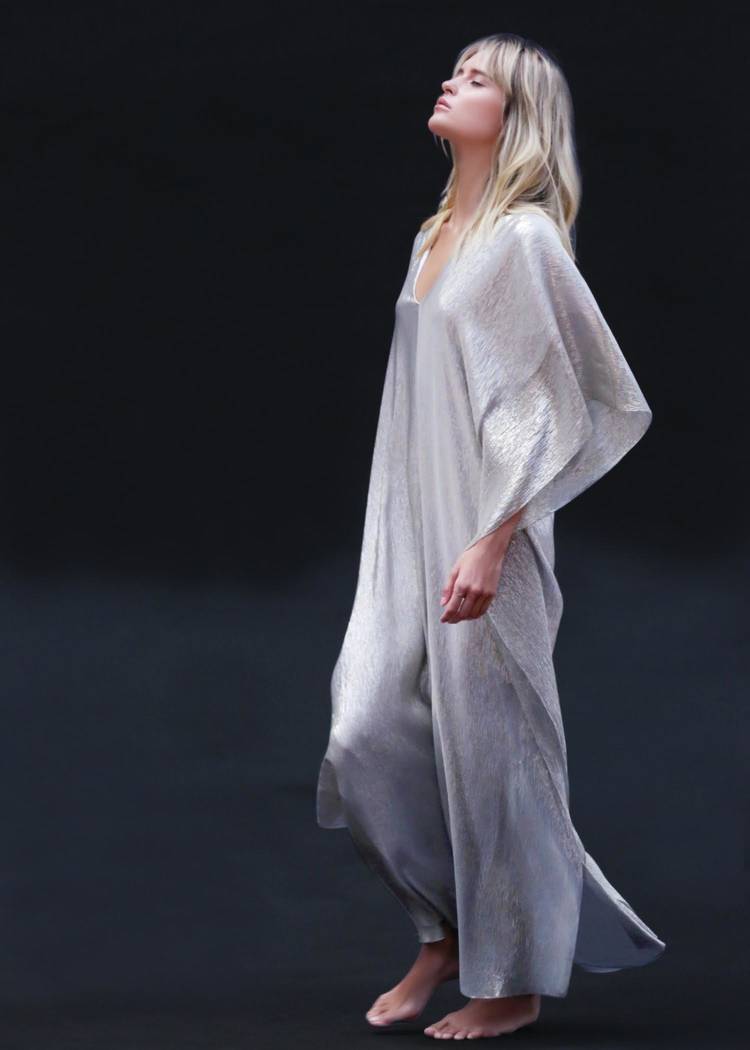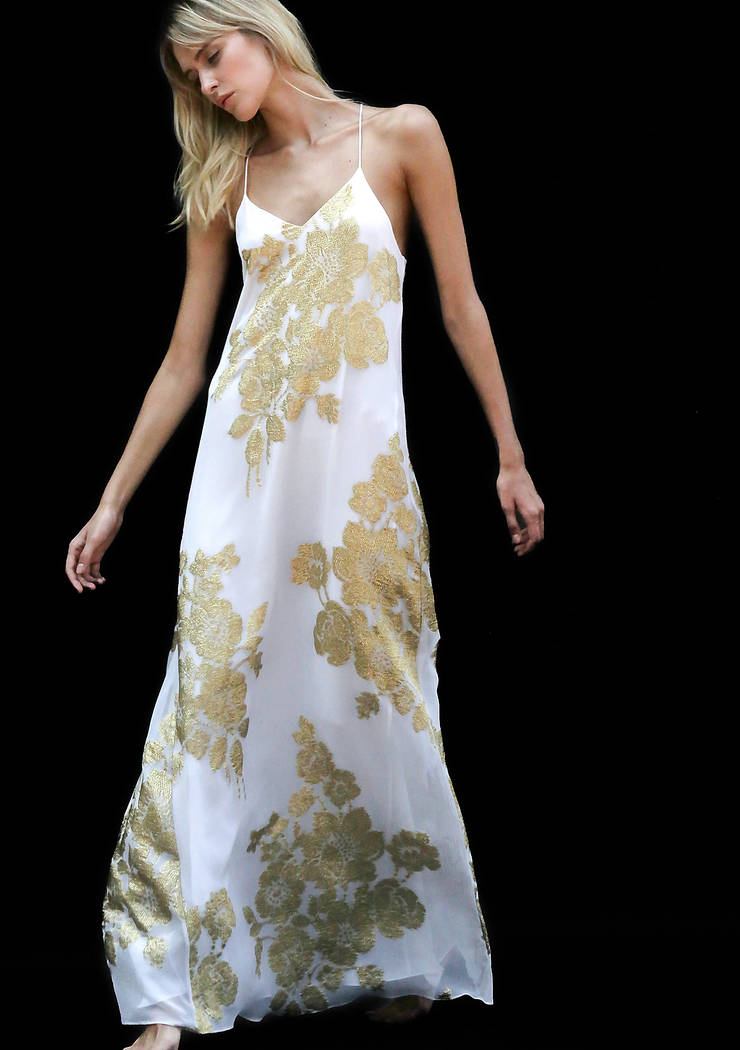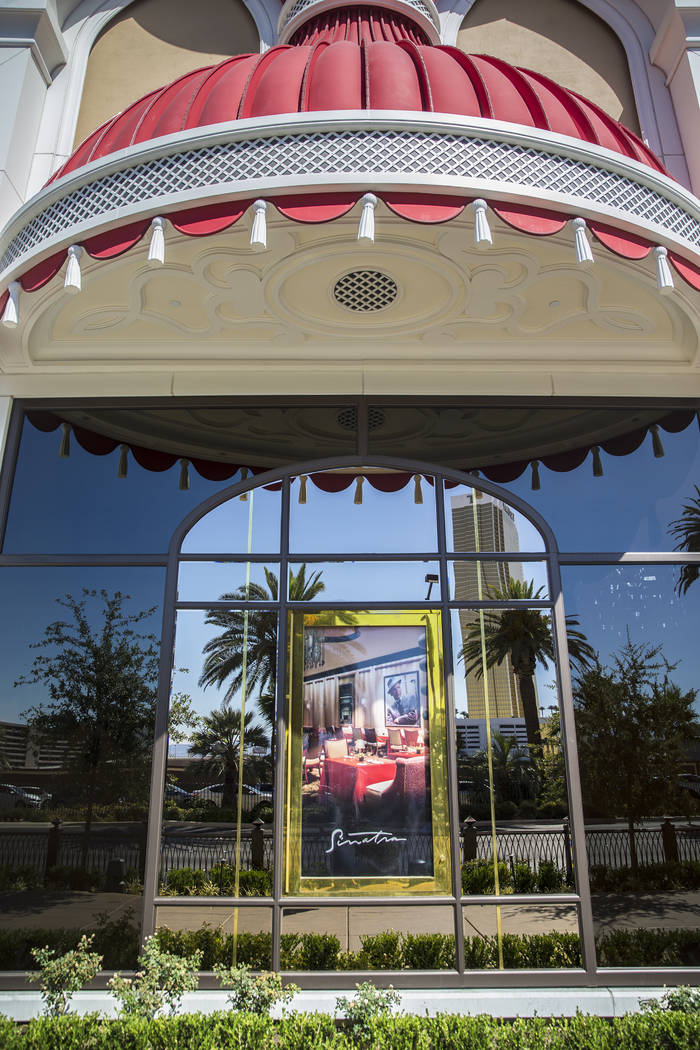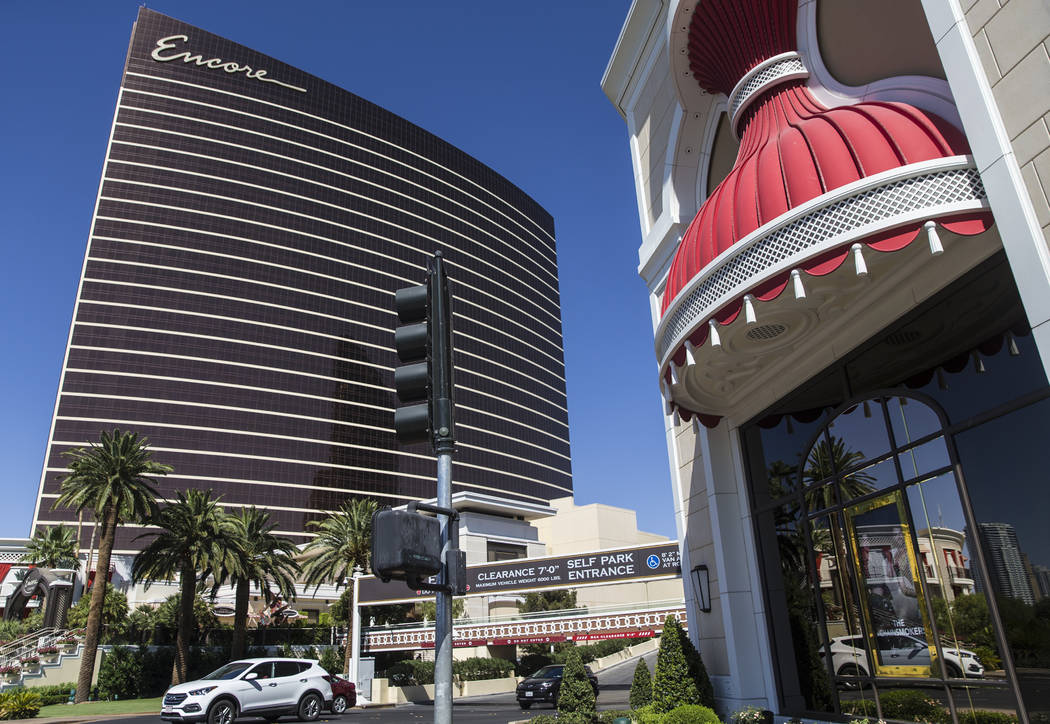 Their hands pressed against the glass was the closest Martin and Michele Jones got to the diamond jewelry inside Wynn Las Vegas.
Window shopping on their last full day on the Strip in late June, the couple from Calgary, Alberta, marveled at the Kwiat store display, no prices in sight.
Had they looked at the Kwiat website for these Ashoka-brand diamond necklaces, the Joneses would see prices starting at $3,000. Ashoka-brand earrings start at $5,000.
A recent investment by Wynn Resorts Ltd. should give the company a larger stamp on the Strip luxury goods market.
Come October, a new retail section called Wynn Plaza will double Wynn's current luxury retail offerings.
"The Wynn is really just catching up," said Nick Egelanian, president of retail real estate consultancy SiteWorks, based in Annapolis, Maryland.
The all-luxury Shops at Crystals has about 50 luxury stores, while Grand Canal Shoppes in The Venetian and Palazzo has about 160. Forum Shops at Caesars Palace has about 45.
Catch-up
Numbers on how much money people spend on luxury goods in Las Vegas are tough to come by. But the volume of wealthy domestic and international travelers and a concentration of businesses dealing with large quantities of cash attract the type of luxury brands Wynn Las Vegas wants to add.
A Wynn spokesman declined to speak about the plaza.
With a population under 5 million, Las Vegas is unusual as a prime luxury goods market, Egelanian said.
Thierry Prissert, the U.S. president for watchmaker Breitling, said Las Vegas is an important market for the luxury watchmaker because of the large volume of tourists. Breitling is one of the new tenants expected to open in Wynn Plaza around October.
Las Vegas had 42 million visitors in 2017.
Tourists spent an average of $142.67 per trip on shopping between 2013 and 2017, according to Las Vegas Convention and Visitors Authority data. That was more than double the money spent on shows and entertainment and more than six times the money spent on sightseeing during the same period.
Wynn Resorts announced the addition of Wynn Plaza in April 2016. At the time, Wynn and Encore had about 25 luxury retailers. The company should have about 50 luxury tenants after Wynn Plaza opens.
Some first to market
The new tenants coming after Wynn Plaza opens in October include the first local boutiques for clothiers Marie France Van Damme and Cotton Citizen, fragrance company Le Labo and leather products line Loewe.
Loewe and Le Labo products are already sold at Barneys New York in Grand Canal Shoppes just south of Wynn Las Vegas, which could spell competition for foot traffic.
Wynn Plaza will open second boutiques for Stella McCartney, Celine, Kiton and Rimowa, all already located inside the Shops at Crystals at CityCenter, about two miles south of Wynn Las Vegas.
Celine is also sold at Barneys New York. Rimowa is sold at Fashion Show, which is across the street from Wynn Las Vegas.
Wynn Plaza also will open second boutiques for watch sellers Omega and Breitling. Omega has a boutique in MGM Resorts-owned Bellagio. Breitling has a store in Forum Shops at Caesars Palace and sells its products with other retailers in the Las Vegas Valley.
"Wynn Plaza has an impressive list of world-class brands and other luxury stores opening," Prissert said. "Breitling is excited to be part of this shopping destination in Las Vegas."
The Review-Journal previously reported Wynn locations for fitness company SoulCycle and fashion brands James Perse, Balmain and Vitra Eyewear.
The company is expected to announce more tenants later this year.
No cannibalization expected
Haim Chera, principal at Crown Acquisitions, said the second-to-market stores shouldn't take business away from the brands that already exist on the Strip.
Crown announced in December 2016 that it would pay $472 million for a 49.9 percent interest in the new retail space plus 88,000 square feet of existing retail at Wynn and Encore.
Chera said pedestrians tend to stick near the hotels they stay in. He thinks the Wynn stores are far enough away from the original boutiques.
The short distances visitors travel has led to high concentrations of stores for the likes of Louis Vuitton, he said. Louis Vuitton has around eight stores on the Strip.
Unfortunately for retail brands, they only realize they've hit the limits on physical locations in a market only after they build one too many stores, local commercial real estate broker Matt Bear said.
"Do we have enough luxury shoppers?" Bear said. "The answer is probably yes."
It's midday on a Tuesday in June, and the temperature is pushing 100 degrees on the Strip. Candace Hewitt, visiting from Detroit, said she will be happy just to have additional entrances into Wynn to escape the heat on her next summertime visit.
For now, the outside doors to Wynn Plaza are locked, the revolving doors blackened to deter inquisitive eyes.
From inside Wynn, a giant colorful bear statue in the northern end of the property marks a spot where visitors can see into the future shopping center. On this day, this part of Wynn has little foot traffic — something Wynn Plaza could change.
The Review-Journal is owned by the family of Las Vegas Sands Corp. Chairman and CEO Sheldon Adelson. Las Vegas Sands operates The Venetian and Palazzo.
Contact Wade Tyler Millward at 702-383-4602 or wmillward@reviewjournal.com. Follow @wademillward on Twitter
First to Las Vegas market boutiques:
■ Marie France Van Damme
■ Cotton Citizen
■ Fragrance company Le Labo
■ Leather products line Loewe (Loewe and Le Labo products are already sold at Barneys New York in Grand Canal Shoppes)
■ Fitness company SoulCycle
■ Fashion brand James Perse (sold in Nordstrom and Saks Fifth Avenue)
■ Balmain
■ Vitra Eyewear
Wynn Plaza will open second boutiques for:
■ Stella McCartney
■ Celine
■ Kiton
■ Rimowa
■ Omega
■ Breitling