University of Phoenix plans 'innovation center' in downtown Las Vegas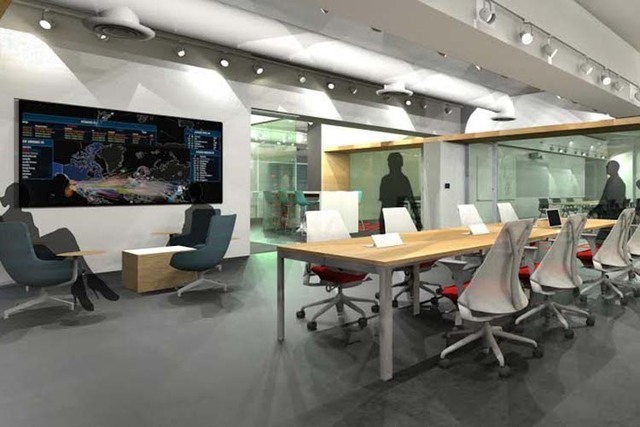 University of Phoenix plans to open a first-of-its-kind innovation center in downtown Las Vegas.
In a statement released Tuesday, University of Phoenix officials said the RedFlint Innovation Experience Center will provide visitors with an experiential, hands-on learning environment to help them innovate in their companies and in their own careers.
"The center will provide individuals, startups and established businesses, access to the latest technology and business ideas to help them perform at a high caliber today, and learn how to be nimble and relevant for tomorrow," officials said in the statement.
Officials added that RedFlint addresses, among others, the issues of stagnation inside established businesses; limited resources for entrepreneurs and startup ventures; and individuals who feel behind on the technology curve.
The university is collaborating with Iron Yard Ventures to provide startup businesses access to a business accelerator through RedFlint; however the center will not be competing with UNLV.
"I will more than likely serve on the advisory board of the accelerator," said Leith Martin, executive director of the Center for Entrepreneurship at the University of Nevada, Las Vegas Lee Business School. "The way that UNLV and RedFlint view this opportunity is as a way to improve Las Vegas."
Though for-profit academic institutions, like the University of Pheonix, and traditional academic institutions, like UNLV, tend to be "pitted against each other," Martin said the Innovation Experience Center will complement UNLV's Center for Entrepreneurship.
"The University of Phoenix delivers content in slightly different ways (than UNLV) — either remotely, during the evenings, or on a Saturday or Sunday. Because of that, there are students that might be able to better access those tools," he said.
The Innovation Experience Center will add additional resources for training and tools to the community ecosystem, he said, which is ultimately a benefit to Las Vegas as a whole.
"Las Vegas is poised to grow again and, because of organizations that have started to move in — Farraday Future, Tesla, and so on — workforce development, and economic diversification is important," Martin added. "Any time we can facilitate training that gives them (people in the community) more confidence, or give them more tools to start a company, it's a benefit."
RedFlint is expected to open in September. The open-concept center will be located in a 11,000-square-foot space at the Bank of America Plaza building at 300 S. Fourth St. in downtown Las Vegas. RedFlint will be open to the public with a specific focus on the Las Vegas business, education and government communities, officials said.
In an email, University of Phoenix spokeswoman Tanya Burden said the center will have three full-time employees, including the RedFlint Managing Director Shavonnah Collins and several part-time technology specialists — up to 10. Iron Yard Ventures will have two full-time employees and will bring on three additional part-time employees while the teams are in session from September to November.
Iron Yard Ventures has spurred investment in 59 startups in the last four years, which have gone on to create hundreds of jobs and raise more than $70 million in funding.