UNLV professor talks 'scarcity brain' in new book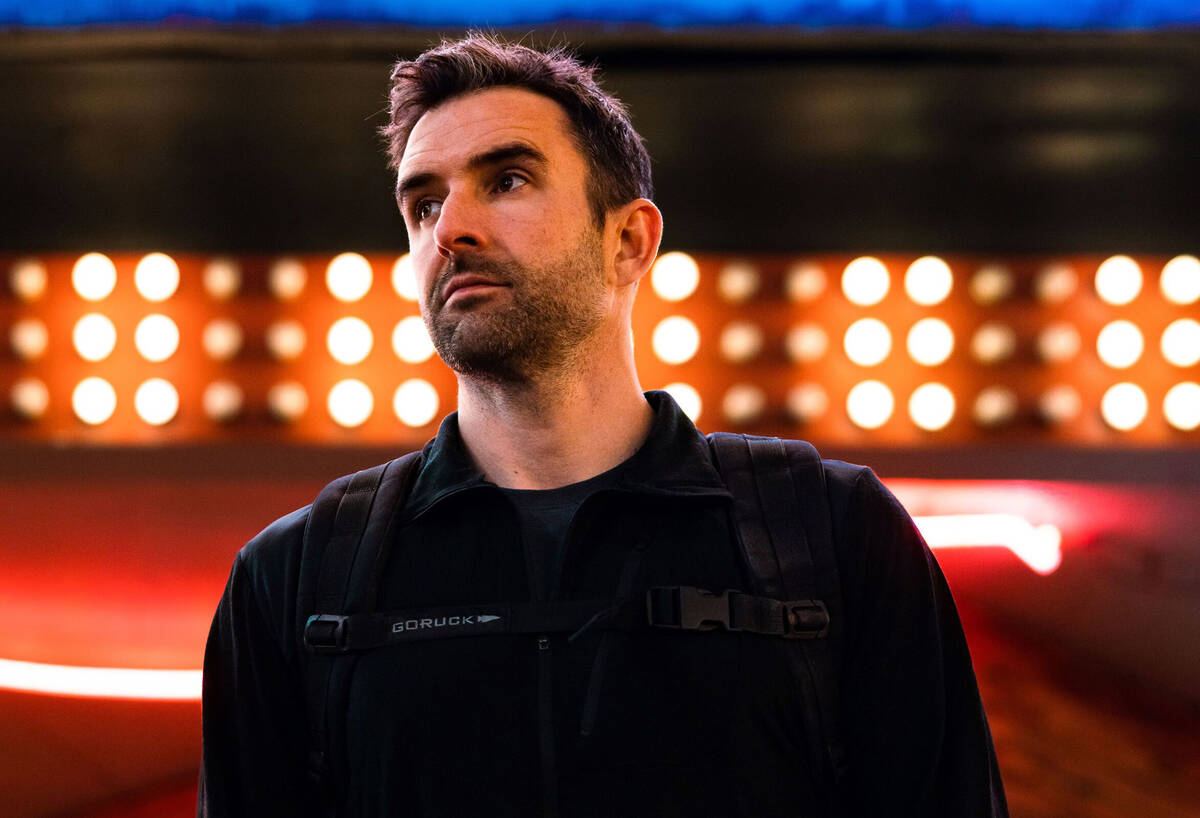 Las Vegas author Michael Easter has gone deep into the origins of a question many of us find ourselves asking in today's technologically-driven, fast-paced society: why can't we stop looking at our phones?
Turns out the answer might be embedded within what Easter calls a "scarcity loop," in which humans are both hardwired and programmed to seek gratification in a number of different ways. Easter argues in his recently released second book — "Scarcity Brain: Fix Your Craving Mindset and Rewire Your Habits to Thrive with Enough" — that our ancient ancestors, who had to seek out and find scarce resources such as food, water and shelter, are still a part of us in 2023, even though we've gotten out of the food chain and made life incredibly easy compared to the past.
"I do think in a lot of ways we've become victims of our own success," said Easter, who is also a professor at UNLV's Hank Greenspun School of Journalism and Media. His first book, "The Comfort Crisis: Embrace Discomfort To Reclaim Your Wild, Happy, Healthy Self," came out in 2021 and was a bestseller on Amazon.com. Easter has appeared on the Joe Rogan Experience — the world's most popular podcast — twice, to talk about his two books.
"And I think what you are seeing is that people generally have less meaning. Anxiety and depression rates seem to be going up, so I think we are in a period where it's like 'Alright, we solved the stuff that used to kill us but now there are some problems that solving that has caused, and there will be problems caused by solving those problems.' So it's kind of whack a mole, but I think the trend over time is that the world will hopefully get better."
Easter, who is originally from Utah but has lived in Las Vegas since 2016, points out that in terms of every conceivable measuring stick the world uses to gauge how good life is on a global scale: infant mortality rates, death by curable diseases, lifespan, war, famine, are all at an all-time low in the grand scope of humanity. But he contests that telling someone alive today that they have it better than anyone in recorded history is not the easiest sell as technology has gripped humanity in a way never seen before.
"And I really think it depends on how you measure it because in many ways, life right now is the best it's ever been when you just look at the raw data… but I do think we are at a point now where we're trying to figure out how do we solve the problems from our solutions."
Easter's book dives into this conundrum, our brains are hardwired one way, but pleasure, in all its forms, from entertainment and gambling to social media and online stimulation, is literally at our fingertips 24/7. And so the question is, when everything is readily available — both good and bad — how do we manage a world where nothing is scarce for those of us who live in developed nations?
In researching the idea of the "scarcity loop," Easter found himself traveling all over the world, from war-ravaged and now drug ravaged Iraq to right here in Las Vegas where gaming and behavioural savants have engineered slot machines so addicting that losing money is engineered down to an exact science. He contests we have to acknowledge our ancestral past and realize our brains will take time to adapt to new technologies such as TikTok, online gambling and drugs engineered to have us chasing pleasure endlessly without ever really feeling fulfilled.
"It's going to take a long time to change and technology changes way faster," he said. "And even things like selection doesn't happen the same way because people live so long. So the stuff that kills us now, it doesn't get selected out because it kills you when you're 80 and you've already had your kids and passed on your genes. So the more integrated we get with technology, some of it will hurt us, and some of it will help us."
Of course, Easter offers reprieve at the end of the book, a way out of it, and it's a lot simpler than one might think. In 2023 we are bombarded constantly with what he calls "scarcity cues," subtle triggers that give us small rewards that ultimately lead to much bigger problems such as addiction. He admits to his own "scarcity loop" from time to time, the beast of social media and promoting himself along with the book he's written, however he said being aware of our brain's tendencies is the first and most important step.
"I feel like now I am much better at making conscious decisions about my behaviour, whereas if you are not aware of a lot of these deeper reasons you just do things unconsciously."
Contact Patrick Blennerhassett at pblennerhassett@reviewjournal.com.