Virgin Hyperloop One has a new CEO
November 9, 2018 - 11:52 am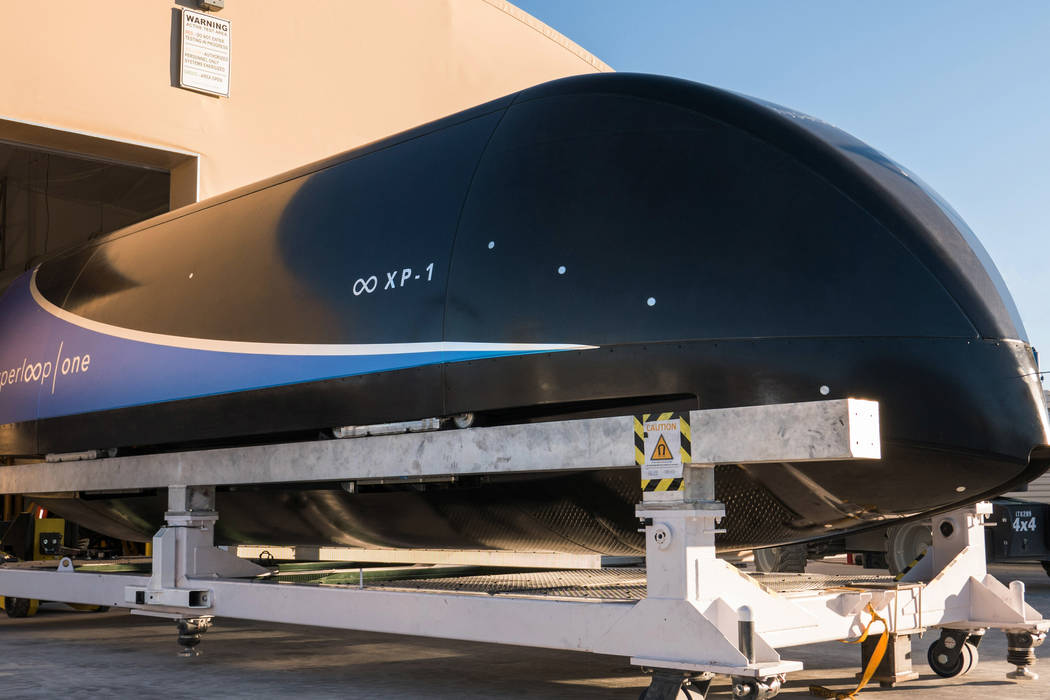 The CEO is out at the company behind a North Las Vegas-area test track for an experimental mode of transportation.
Virgin Hyperloop One, which is working on a method to move goods and people from Las Vegas to Los Angeles in 30 minutes, announced the leadership change in a statement Thursday.
Former CEO Rob Lloyd had been with the company over three years and guided it through projects worldwide, including the test track at Apex Industrial Park near North Las Vegas.
Replacing Lloyd is Jay Walder, former CEO of the Metropolitan Transportation Authority in New York and the company that runs Hong Kong's Mass Transit Railway.
A spokesman said Lloyd's departure had been in the works for at least six months. Lloyd agreed the company needed a different leader as it moves from a startup to a commercial venture.
Lloyd participated in the search for his successor, the spokesman said. The interview process lasted months. He is no longer on the board but is still an investor in the company.
The company's leadership team has been shaken up several times.
— In 2016, Chief Technology Officer Brogan BamBrogan split from the company and formed a rival startup, Arrivo.
— In December, co-founder Shervin Pishevar resigned following accusations of sexual harassment or assault from several women. He denied the accusations.
— In April, Russia arrested board member and billionaire Ziyavudin Magomedov, accusing him of embezzling $44 million from infrastructure contracts.
— In October, Chairman Richard Branson stepped down from the company, saying he didn't have the time needed for Virgin Hyperloop One. His leave came a year after the company announced adding "Virgin" to its name to reflect and investment from Branson and his conglomerate of the same name.
Branson's seat on the board was filled by Patrick McCall of Virgin. Replacing Branson as chairman is Sultan Ahmed bin Sulayem, a longtime Virgin Hyperloop One board member and CEO of DP World, owned by the Dubai government and one of the world's largest port terminal operators.
DP World is now the largest investor in Virgin Hyperloop One, according to the statement. Walder also received a seat on the board.
The company's next project is a nearly seven-mile test track in India, with construction expected to start next year.
At its local test site about 20 miles northeast of Nellis Air Force Base, Virgin Hyperloop One has operated mostly in secret. It brought a small group of reporters to the site in January, a month after issuing a statement that said it sent a pod about 240 mph on the track.
Contact Wade Tyler Millward at 702-383-4602 or wmillward@reviewjournal.com. Follow @wademillward on Twitter.