Women Who Mean Business 2014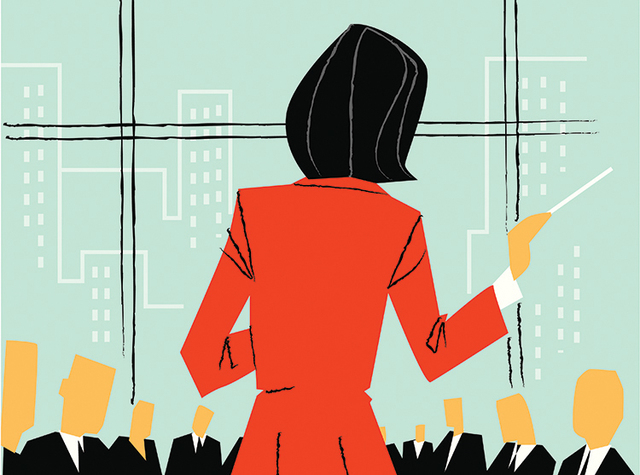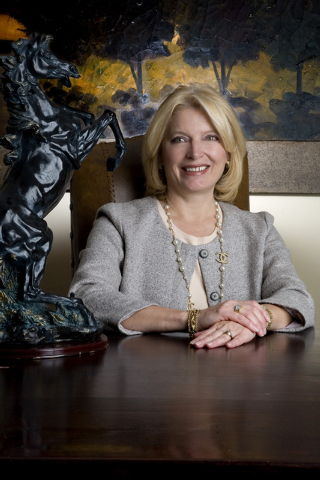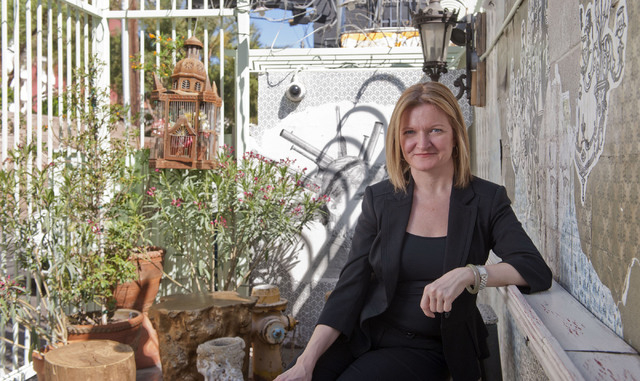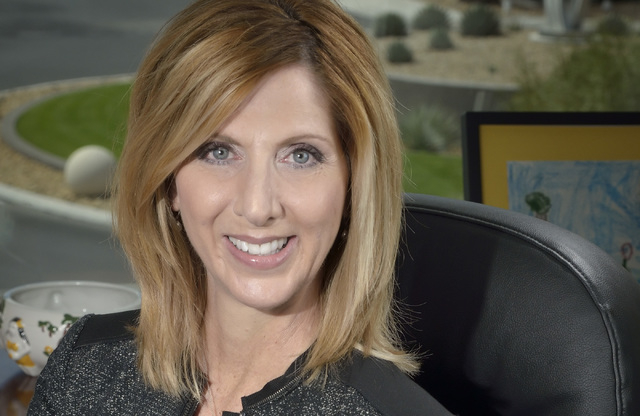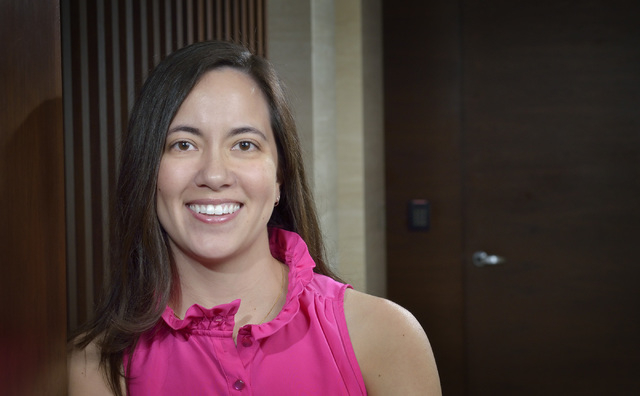 Sure, the Las Vegas economy is on the mend.
But the city's business climate hasn't reached recovery on its own. The bounceback has relied on the efforts of entrepreneurs, managers and philanthropists, working side by side to revive hard-hit industries, open and expand businesses, and train the next generation of workers.
Through Women Who Mean Business, we have the opportunity to shine a spotlight on a few of those contributors.
Based on the dozens of nomination forms we received, our 10 honorees make up a fraction of the locals who care deeply about the community and labor every day to make a difference. The flood of submissions also made it tough for us to choose 2014's winners.
We gave our nod to women who are both blazing career trails in diverse fields and volunteering their free time to the community's less fortunate residents.
There's the restaurateur who left a seven-chain business in Los Angeles to start over in Las Vegas, and is now on the cusp of going national as a franchisor. Then there's the mechanical contractor who started her construction business in the depths of the recession with no capital, and has built a company with almost $1 million in annual revenue. You'll also find the daughter of Norwegian immigrants — a local executive who spoke no English until she started public school in New York, and who now runs one of the state's biggest trade groups. And no list of movers and shakers would be complete without a nod to a small-business lending manager who has provided key cash infusions to companies looking to pick up the pieces after an epic economic downturn.
This year's list also highlights women in workforce training, law, architecture, philanthropy and dentistry. Their backgrounds and businesses are radically different, but they all share two traits: a strong work ethic and compassion for their fellow Las Vegans. If other aspiring entrepreneurs and business execs follow their example, our city's recovery will be in good hands indeed.
Congratulations to the honorees of our fifth annual Women Who Mean Business. We look forward to their contributions in coming years.
HEIDI KASAMA
President, Greater Las Vegas Association of Realtors
For Heidi Kasama, achieving the American dream was no sure thing.
Kasama was born in New York to Norwegian immigrants who fled Europe during World War II. She didn't learn English until she started school, and her poverty-stricken parents didn't know how to apply for public assistance that would keep the family financially afloat.
Times were lean for years, but when her parents moved the family to Seattle and bought their first house, Kasama had a revelation: Owning a home was the path to stability and wealth. After paying her way through Central Washington University, she bought her first place at 25.
Today, as president of the Greater Las Vegas Association of Realtors and managing broker of Berkshire Hathaway HomeServices' Summerlin office, Kasama helps legions of Las Vegans realize homeownership.
Kasama, who pronounces her name Hay-dee in the Norwegian fashion, began her career in 1981 in Seattle. That's where she and her husband, Peter, started a CPA firm. As a side deal, Kasama helped a client close on a piece of property; her husband suggested she earn her broker's license to handle more client deals.
The couple and their children moved to Las Vegas in 2002 for a sunnier climate. Even amid the ups and downs of an epic housing boom and a nation-leading real estate bust, Kasama set herself apart. She closed on nearly 25 deals in her first year without knowing any local contacts, reaching out with her card to people in lines at coffee shops and joining groups for networking. Her business only increased through the recession, and she worked her way into leadership positions within a decade of her arrival.
"I've never been afraid of work. Every client is different, every house is different, and there are challenges with every deal," she said. "I have agents running to me with all of these issues, and it's just a fascinating business. You're dealing with people and their emotions, whether they're selling a home, losing a home or trying to buy their first home. It's rewarding trying to match the right home with the right person."
Kasama has more than six months left in her term as the Realtors association's president. She said she'll work hard to promote Realtor pride among the group's 11,000 members.
"Realtors have been an incredible part of the community. They've helped people through so much," Kasama said. "I'm so proud of them, and I want them to be proud of themselves."
— JENNIFER ROBISON
DEBBIE ROXARZADE
Founder and owner, Rachel's Kitchen
Debbie Roxarzade left it all behind to start over in Southern Nevada.
The California native built a group of coffee bars, sandwich shops and cafès across West Hollywood and Beverly Hills before abandoning the Golden State in 2004 with her dentist husband in search of a better place to raise their newborn daughter, Rachel.
"I did not want to raise her in L.A. It's a very busy and hectic town," Roxarzade said. "Vegas was booming at the time. We had friends who were telling us it was the next best thing. We really fell in love with Summerlin when we came out here. We got a nice sense of community, and everything was just so open and easy. And people were really nice in comparison to California."
There was just one thing missing.
"I really saw such a need for the kind of wholesome food I'd been serving in California — salads, sandwiches, smoothies and great breakfast fare," she said. "I just thought I would see how Las Vegas would react to recipes that had been perfected in Los Angeles."
Las Vegas has reacted pretty well.
Roxarzade opened her first Rachel's Kitchen — named for her daughter — in 2006 on Hualapai Way. Since then, the company has grown to six local locations, including outposts on the Strip, downtown Las Vegas and at McCarran International Airport. Much of that growth came during the recession.
"We just offer good-quality food and reasonable pricing. We try to give the best customer service we possibly can, and to really give people value for their money. We treat them well. That's part of what really kept us going," she said.
Roxarzade's daughter didn't inspire just the restaurant chain's name.
Both of Roxarzade's children — she also has a son — are behind the restaurateur's efforts on behalf of the community's less-fortunate residents. Roxarzade is a board member of Court Appointed Special Advocates, or CASA, which assists abused and neglected children in foster care. She also supports Three Square, Smiles for Survivors, Communities in Schools, Baby's Bounty and the St. Baldrick's Foundation to fund child cancer research. She's even created a website — friendsofrachels.com — designed to raise customer awareness of local philanthropies.
"I see my own children and how important the lives of parents are for kids. I just feel for kids who don't have a home, or who don't have clothes, shoes or food to eat," Roxarzade said. "My children are very fortunate to be in a loving home. I want them to be appreciative of what they have and not assume that everyone grows up having two parents, being loved or having food on the table all the time."
When she's not volunteering, Roxarzade is busy cooking up plans to expand Rachel's Kitchen. She's eyeing franchises in Utah, Arizona, Oregon and even California, where her career started.
"I feel like some of those markets are underserved as far as what we do."
— JENNIFER ROBISON
DEBORAH BERGIN
Project architect, LG Architects
Deborah Bergin is constantly learning.
In 25 years as an architect in Las Vegas, she has come to understand that the best architecture "feels like it belongs."
A client once told her: "The paper will not refuse the ink, but just because you put it down doesn't mean it's right."
"You have to understand how things get built," said Bergin, project architect with LG Architects in Las Vegas. "And if you understand that sequence, you can be a much better designer."
Bergin hopes to "make a positive change in the world" through her work, and she strives to make contributions to the city and the people who live in it.
In fostering the design of the Springs Preserve, she helped develop a 180-acre park along South Valley View Boulevard that invites visitors to nature walks and botanical gardens.
Operated by the Las Vegas Valley Water District, the preserve also aims to reduce water consumption. It's a project that Bergin points to as one of her most notable with LGA.
She's since attended weddings and meetings at the preserve.
"When I walk in, it's beautiful," Bergin said. "It's nice to have that sort of connection to a really amazing place."
Bergin became intrigued with architecture in high school and decided to pursue a higher education in the industry.
"The fact that after you do work there's a tangible product that you can drive by and walk into, it just seemed more interesting to me than being an accountant or some professional service that's not tangible," Bergin said. "That's what's cool about our business."
She earned a bachelor's degree in architecture from the University of Southern California in Los Angeles, and has been living in Las Vegas for the past 25 years.
The first project Bergin took from design through construction was the Summerlin Library.
"It taught me a lot," she said. "You have to understand construction and the sequence of construction. It just makes you a better designer."
One of her most recent projects, presently under construction, is the Spring Mountain Visitor Gateway at Mount Charleston near Kyle Canyon.
Her firm has taken the lead on the project, and Bergin manages the team of designers and consultants.
The visitor center serves as an orientation to the mountain and is something of a destination itself, she said, with an exhibit center, amphitheater and picnic shelters.
"That project is about teaching people to go back to the forest," Bergin said.
That's something she kept in mind throughout the design process.
"Architecture should be representative of where you are, respective to the landscape and the local materials," she said. "Buildings are subservient to the landscape. Nobody wants to go to Mount Charleston to walk into a building."
— DAVID FERRARA
KENNA WARNER
Operating partner, Corner Bar Management Group
After spending her day overseeing the 31 Brio restaurant locations spread across the U.S. — including two in Las Vegas — Kenna Warner heads off to her second job.
As the operating partner for Corner Bar Management, which owns Commonwealth, The Laundry Room, Park on Fremont and BLVD, Warner is immersed in Las Vegas' resurgent dining and beverage business.
Hospitality is not just Warner's job but her passion.
"I've fallen in love with what I do for a living," Warner said. "I believe passionately in taking care of people who might be looking to my bar or restaurant for that special night out."
In her day job Warner serves as regional vice president of Brio Restaurant Group, which includes the Town Square and Tivoli Village locations. She oversees financial operations, employee relations, hiring and compliance for the company.
Brio operates as far west as Los Angeles and east to St. Louis.
"Brio fills a tremendous niche between the casual and fine dining market," Warner said. "It doesn't feel like an Italian restaurant because we have such a varied menu. It offers great outdoor dining and has a great feel to it."
Warner has a large connection to the Las Vegas hospitality industry.
She served as general manager for Coyote Ugly in 2002. She went on to help open such locations as Bikinis, Tangerine, PURE, Social House, Lucky Strike, Rockhouse, Dick's Last Resort, LAX and others.
Warner also consulted on opening operations and design for Chateau, Cabo Wabo Cantina and Sugar Factory.
As for her role with Corner Bar Management, which she co-owns with Ryan Doherty, Justin Wenigar and Michael Parks, Warner crafts the food and beverage choices for the different locations, oversees the operations and creates standard operating procedures.
"The goal is to make sure each one of our guests that come into our establishments has the best possible experience," Warner said.
One of the pleasures, she said, of operating Park and Commonwealth is to be part of the downtown Las Vegas revitalization. The bars, she said, are the type of operations she and her partners often discussed operating.
"When you get an opportunity like this, you don't pass it up," she said.
— HOWARD STUTZ
REBECCA NICHOLAS
Manager of surgical services, Nevada Donor Network
There it sat in a whirring kidney perfusion machine, fluids pumping through it as it awaited its next use.
A human kidney.
This particular organ won't be transplanted but is being preserved for educational and research purposes.
But it could just as easily have been prepped for a patient awaiting a life-saving surgery.
Coordinating that transport is just part of the responsibility of Rebecca Nicholas, manager of surgical services for the Nevada Donor Network, a federally designated nonprofit organ procurement organization that coordinates, recovers and allocates organs and tissues for transplantation.
When Nicholas came on board in December 2012, the Nevada Donor Network was on life support, the organization's efforts hurt by neglect and mismanagement.
"The previous group had some regulatory trouble, and it was close to shutting down," Nicholas said.
She went to the community for expertise and formed three oversight boards: an advisory board, a medical advisory board and a governing advisory board to guide policies.
Within a year, she built Nevada Donor Network's first organ perfusion and preservation lab.
There's only one transplant facility in the state, University Medical Center's kidney program, so most of the organs recovered in Nevada are preserved for transport to out-of-state facilities.
In general, for maximum benefit, kidneys must be transplanted within 24 hours, livers within 12 hours, intestines in less than 10 hours and hearts and lungs in four to six hours.
Perfusion machines can extend that and they're also used to analyze and evaluate organ performance.
Clinical trials are in place in organ recovery and Nicholas, an Army veteran and combat medic who enlisted after 9/11, participates in one with the UCLA Medical Center to use TransMedic "Heart in a Box" organ care system to extend the life of an organ for transport.
Nicholas has her sights set on acquiring perfusion machines for other organs, as well as becoming the first organ procurement organization in the United States to establish a profusion training facility in Las Vegas.
— RICHARD N. VELOTTA
KIRSTEN CASTELLANOS
Owner and business manager, Tradewinds Mechanical LLC
It was 2009 and the Great Recession was causing havoc in Las Vegas. But that didn't stop Kirsten Castellanos from launching a business.
She and her husband started a heating, ventilation and air conditioning company, Tradewinds Mechanical, with no capital five years ago and have watched annual revenue soar from $30,000 in 2009 to $600,000 in 2013, with $750,000 projected for 2014.
"The business strategy was a wing and a prayer," said Castellanos, a 37-year-old mother of four. "We had just purchased our home."
Castellanos kept her daytime job as the business manager for Colonial Property Management and Technical Services Group in Las Vegas while she grew her business. She left Colonial Property Management in October 2012 when she felt financially comfortable to work full time with Tradewinds.
Her company began in the family garage, but now it's headquartered at 6165 Harrison Drive in the Sunset Park area.
The business is a family affair. Her husband, Josh Symonds, serves as a manager with the technical HVAC knowledge and works in the field, while her son, Ezequiel, works as the administrative assistant.
The company has five employees and three trucks, with 80 percent of the work at commercial businesses and 20 percent at residential sites, Castellanos said.
One of the business' biggest clients is Valley Technologies, the slot machine manufacturer. But her clients range from senior citizen homes to private residences.
"She's very determined," her son said.
"It was stressful for her, but she always wanted to work for herself one day," Ezequiel said.
"She stayed up long nights on the business plan. She's really good from jumping task to task without getting overwehelmed."
— ALAN SNEL
DEBRA SOLT
Director of workforce training and development, Vegas PBS
Debra Solt may work for Vegas PBS, but her life is the Internet.
As the director of workforce training and development for the public television station, Solt oversees and manages the workforce initiatives for Public Television Channel through the Global Online Advanced Learning, or GOAL, program.
"This mission of PBS is educational media," Solt said. "The idea is to go back to the educational roots and put it out over a different pipeline."
GOAL provides comprehensive career training resources to a spectrum of industries and professions.
Solt ensures the proper audiences have access to programs provided through the Vegas PBS website.
"It gives people the flexibility to handle their training in a convenient and device-friendly way," Solt said.
The online courses allow professionals in a variety of fields and businesses — such as education — to obtain the training necessary to achieve various licenses and certifications.
"We have invested in the community, and this program allows for many people to complete the programs needed for their continuing education," Solt said.
In Las Vegas, GOAL created a partnership with the Southern Nevada Health District Food Handler Safety Card Program, which provides training for food and beverage venue employees to obtain the health cards needed before they can start a job.
To date, GOAL has more than 115,000 people enrolled in training programs.
"We register a new student every 2.89 minutes," Solt said.
The program recently opened a 21-station computer lab at the Vegas PBS Studios in which the community can access the different programs and content free of charge.
Solt aims to continually update and increase the content on the website to provide additional training opportunities. The programming is provided in multiple languages.
One of her goals is to help train and retrain the Las Vegas workforce, many of whom lost jobs or were forced to change professions during the economic downturn.
Solt has been in Las Vegas since 2000 after moving from the Seattle area.
— HOWARD STUTZ
CAROLYN CROCKETT
Senior vice president and SBA manager, Nevada State Bank
Carolyn Crockett grew up watching her father run a service station in rural southeastern Oklahoma. He did his banking on the other side of the parking lot.
So when she was 19 and home for a summer break from college, Crockett's father helped her get a job at the town's bank.
Since then, she has spent her career in the banking industry. She now works as a senior vice president and Small Business Administration manager for Nevada State Bank.
"My whole career has been in banking. I think it's kind of fitting that I ended up in a career that helps small businesses," she said. "It's really rewarding to help the small businesses."
She said she learned banking "from the ground up." Her first job was in bookkeeping as she attended a two-year college in Oklahoma.
Crockett spent the early part of her career working as a teller, running a proof machine and helping customers open new accounts.
Since then, she has risen through the ranks.
At 25, she moved to Las Vegas and took a job in lending at Valley Bank of Nevada. When Bank of America bought Valley Bank, she started working with SBA loans.
The SBA processing center closed, and Crockett moved to Community Bank of Nevada, taking over the SBA loan division. She worked there for about six years before moving to Service 1st Bank of Nevada.
She wanted to further her education, so she attended Pacific Coast Banking School, learning how to run banks and manage bank assets.
In 2012, Crockett accepted her current position at Nevada State Bank. She believes SBA loans are crucial to the business community and that there's endless opportunity for small businesses in Las Vegas.
"I enjoy it," she said. "It's very rewarding when you drive down the street and you pass a business, and you know you helped them get the financing to make that possible."
An instructor once told Crockett that banking is an "accidental profession." Few children say they want to be bankers when they grow up.
These days, Crockett wants to further her banking career at an executive level and be recognized as a leader in small-business lending, with a long-term goal of running a bank.
"Some of us end up making a pretty good living off of (banking)," Crockett said. "I was blessed with pretty good opportunities along the way, and I ended up working in places where I was able to grow."
— DAVID FERRARA
OLYA BANCHIK
Owner/founder, Olya Banchik DDS
One of the rarely discussed side effects of chemotherapy for cancer victims is tooth decay.
Chemo attacks rapidly reproducing cells, including those within the lining of the digestive tract and the mouth. It can produce mouth sores and dehydrate a patient. The saliva that normally washes away germs dries up, resulting in tooth decay.
"It's pretty easy to understand," said Dr. Olya Banchik of Hillcrest Dental. "These people who are battling cancer are fighting for their lives, so their teeth aren't the priority. Because of what it is, people don't really talk about it."
Banchik and her husband, also a dentist, founded the Smiles for Survivors Foundation, the first nonprofit organization in the United States that supports breast cancer patients by raising awareness of the potential oral side effects of cancer treatment.
The foundation built a network of dentists, most of them in Southern Nevada, who work on the teeth of breast cancer patients.
Banchik's first awareness of the special problems resulting from cancer treatments came from a close, personal encounter — her mother was diagnosed.
Tanya Gordin, a resident of Orange County, Calif., who is now in remission, was diagnosed in 2005, and Banchik discovered the problems that were occurring with her teeth as she was treated for the cancer.
Banchik made the decision to start the foundation in 2007.
It started small but began to take off in 2010 as more of her colleagues learned about it. By 2012, the foundation helped 16 patients. That grew to 24 a year ago with cancer patients receiving $75,000 worth of treatment in 200 procedures, all performed pro bono by the network of nine dentists in Las Vegas, one in Reno and one in Arizona.
The New York University-trained dentist figured Las Vegas would be a short stop on her career path, but the support she received from the community convinced her that she's home.
"We were looking at participating in some programs in California and decided to put in an application for a program with the University of Nevada," Banchik said. "We thought we'd only be here a couple of years, but the people are so fantastic and the size of the foundation is doubling every year. We're here to stay."
— RICHARD N. VELOTTA
AMANDA YEN
Partner, McDonald Carano Wilson
Amanda Yen's undergraduate degree is in theater arts from Pepperdine University. It's a far cry from Yen's present role as partner at McDonald Carano Wilson, where she handles complex litigation as part of the legal team representing Tutor Perini Building Corp. in its high-profile lawsuit against MGM Resorts International over the largest private litigation construction project in the city.
Yen, a married 37-year-old mother of a 5-year-old son, said it was difficult breaking into the theater world after graduating in 1999. So, three years later, after scoring better on her law school admission test than on her graduate school exams (she considered graduate school to study English literature), Yen moved from California to Las Vegas to attend UNLV's Boyd Law School.
After law school graduation, Yen accepted a federal clerkship in U.S. District Court before joining McDonald Carano Wilson in September 2006. The firm has 118 staff members at its Las Vegas and Reno offices.
Yen became a member of the Asian Bar Association of Las Vegas and the Polycystic Kidney Disease Foundation.
In fact, when she was married in 2007, Yen and her husband (an attorney she met in law school) requested donations to the PKD Foundation in lieu of gifts.
And from 2006 to 2008, Yen drew recognition as a pro bono attorney through the Legal Aid Center of Southern Nevada.
Her law firm thought so highly of Yen that she was offered a contract position and allowed to work from home from 2009 to 2011 after the birth of her son. She was offered a partnership in 2013 and made it official in January.
It's been 15 years since Yen left Pepperdine, and she's transferred some skills she learned from the stage to the courtroom: "Choose your words carefully. Studying theater is a study of word placement, inflection and meaning and it is the same in drafting a brief and arguing in court."
— ALAN SNEL