$7M worth of marijuana plants found in Death Valley growing operation
Updated May 17, 2023 - 11:22 am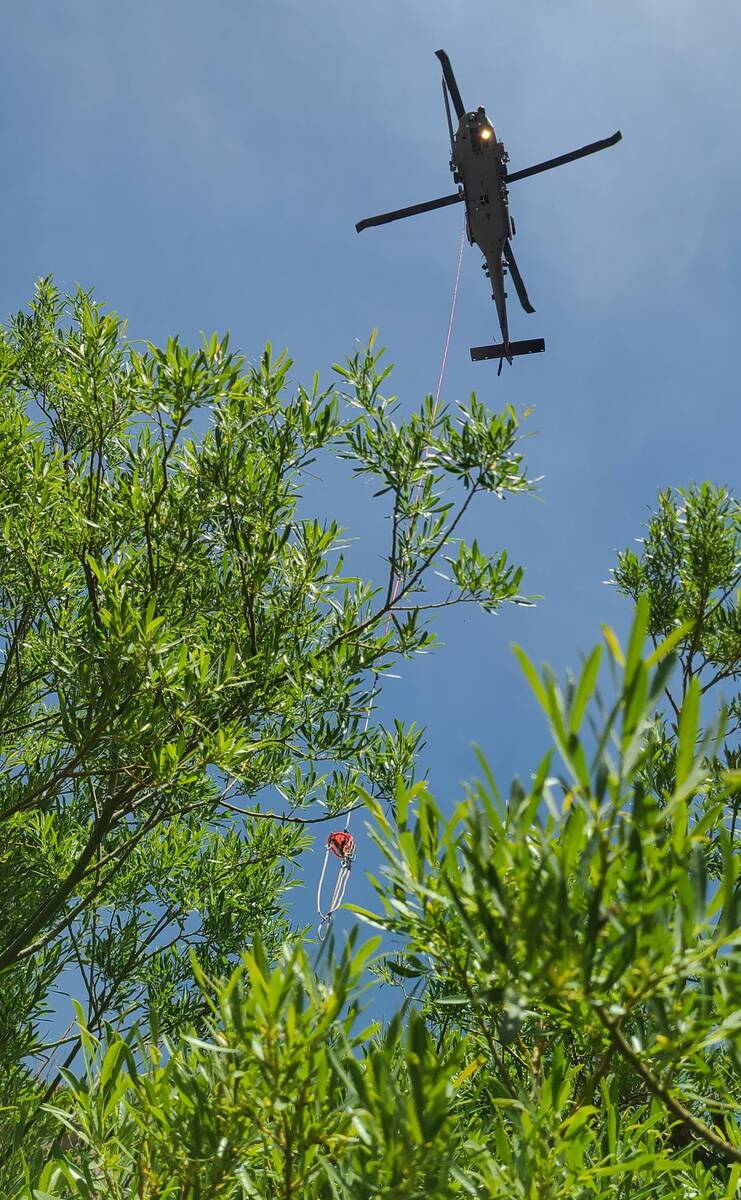 More than 10,000 marijuana plants worth about $7 million were found at an illegal growing operation in Death Valley National Park, officials said.
The plants were being grown in Jail Canyon, located on the western slope of the Panamint Mountains, and were discovered during a flyover, according to a National Park Service news release issued Tuesday.
"Upon learning that they were discovered, the growers abandoned the site," the release stated. "They left behind a damaged landscape, trash and hazardous chemicals."
It's not clear when exactly the growing operation was discovered, but the news release said park rangers and conservationists hiked through dense vegetation in the canyon on April 27 to bag up tubing, tarps, bedding and other trash.
A California Air National Guard helicopter was then used to carry out a "longline operation" a few days later.
"This operation consisted of dropping large cargo nets to the park rangers in the canyon who then loaded the garbage into the nets," the news release said.
The trash haul was 35 cubic yards.
Park officials said it was one of 20 illegal marijuana grow sites that have been discovered near springs in remote canyons over the past decade. Another 40-acre marijuana growing operation was found in Jail Canyon two years ago, according to an April 30, 2021, news release.
Earlier this month, park officials warned visitors not to interfere with the park's wildlife after a rabid bat bit a woman and in another incident, a coyote was hit by a vehicle.
Contact Brett Clarkson at bclarkson@reviewjournal.com.