Alleged Las Vegas con man skips sentencing, loses plea deal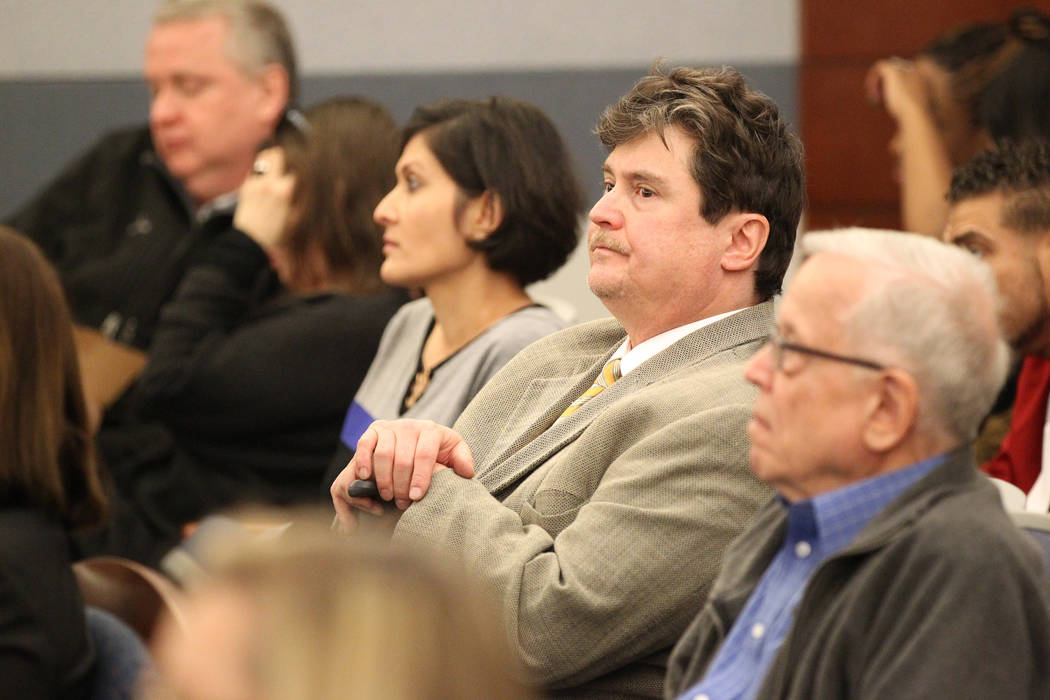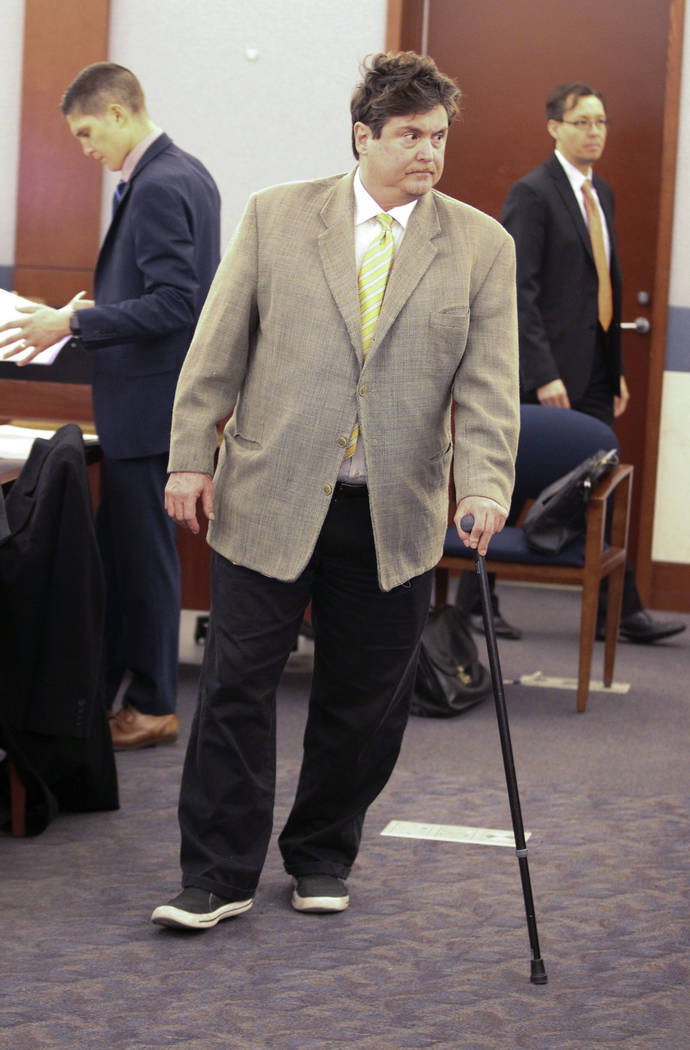 Mark Georgantas, an alleged Las Vegas casino scammer, knew that skipping court on Wednesday could expose him to five times as many years in prison.
He acknowledged as much while discussing his case in a video posted on YouTube two weeks ago, anticipating his sentencing hearing and displaying an ankle bracelet tracking device.
But when District Judge Stefany Miley called Georgantas's name Wednesday morning, she looked up and saw only his attorney, Michael Pandullo, standing beside the defense table.
"He's currently in the hospital," Pandullo told the judge without offering further details about Georgantas' condition or where he was hospitalized.
Georgantas, a felon whose aliases include "Mr. Smooth," "Mark Gigantis" and "Mark G," has a documented history of running from the law and people who lend him cash.
Miley immediately issued an arrest warrant with a $500,000 bail at the request of Deputy Attorney General Michael Viets, who indicated that prosecutors now could seek to pursue habitual criminal status against Georgantas.
"This gentleman is well-familiar with the system," the judge said.
That means the plea deal he accepted in late October for a sentence of two to five years in prison on one count of theft is essentially off the table. Prosecutors can now argue for putting him behind bars for 10 to 25 years. Georgantas has felony convictions in California, where he once abandoned a trial and later escaped from a minimum-security facility through a storm drain.
On paper, Georgantas accepted a deal late last year to pay back nearly half a million dollars in connection with a "pure cash" promise of beating Las Vegas casino pit games. Then he persuaded the judge to postpone his sentencing, initially scheduled for February. He said he needed hip replacement surgery, which was supposed to have been performed in April. He promised to return for sentencing.
But in the video, Georgantas suggested a desire to withdraw his plea.
"It's not even a legal plea," Georgantas said in the video, apparently recorded at a Starbucks.
Nevada prosecutors said Georgantas convinced at least two people to give him more than $350,000 in a promise to beat casino pit games. Georgantas told two men that he could win regularly at baccarat, blackjack, craps and roulette in Las Vegas, prosecutors said. He promised to always walk out of a casino with a profit.
Talking about his case and eventual plea on video, Georgantas said, "It's all lies just to get me to fall on the sword."
He seemed convinced that the men who said he stole from them would "never show up for trial."
But one of Georgantas' victims, Evan Rodich, arrived at the Regional Justice Center on Wednesday, prepared to speak at the sentencing hearing about how the defendant had affected his life.
Another man who sat in the courtroom gallery, Michael McDonald, had posted the video earlier this month. Asked about the hospitalization, McDonald would say only that Georgantas suffered from "debilitating hip issues."
Contact David Ferrara at dferrara@reviewjournal.com or 702-380-1039. Follow @randompoker on Twitter.