Boulder City drug bust leads to motorcycle club arrests
Updated November 7, 2019 - 2:40 pm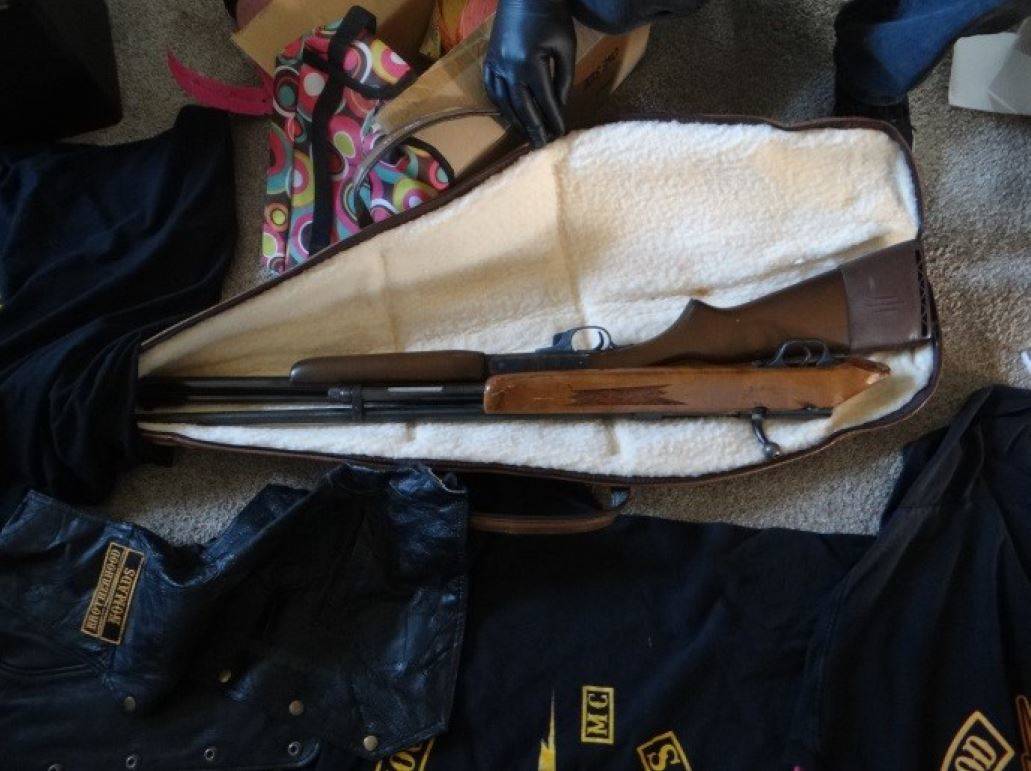 A 10-month investigation into a Boulder City-based drug trafficking organization led to the arrests of 10 people in October, police announced Thursday.
The investigation led by Boulder City and Las Vegas police focused on the Brotherhood Motorcycle Club's Las Vegas chapter, headed by president Robert Fiedler. Police believed Fiedler was using the club to traffic large amounts of methamphetamine into Boulder City on a weekly basis.
On Oct. 29, police searched two homes in Boulder City and one in Henderson. At those homes they found seven guns, 281 grams of methamphetamine, 246 grams of marijuana concentrate and 1,948 grams of marijuana.
Ten people were arrested at the three homes, on the 800 block of Del Rey Drive and the 600 block of Mt. Blackburn Lane in Boulder City and the 600 block of Grande Sombrero Way in Henderson.
During the investigation, police also seized a marijuana concentrate extraction lab, $1,452 in cash, a 2004 Mercury Grand Marquis and a 2001 Harley-Davidson motorcycle, according to Thursday's news release.
Sgt. Thomas Healing of the Boulder City Police Department said the club popped up a few years ago and never gave the department any issues, but rumors of drug trafficking started circulating quickly.
William Madsen, who has lived on Grande Sombrero for two and a half years, said it was a quiet neighborhood until Brotherhood members moved in a few months ago.
"It's a quiet, family neighborhood," Madsen said. "But they race their bikes around, even though there are a lot of young kids around."
Madsen said he's "not surprised at all" to hear that there was a drug bust at the home.
Police said five members of the club were arrested: Fiedler, treasurer Ronald Adler and members Tyler Glitch, Nicholas Bonsang and Larry Fust.
Fiedler, Adler and Glitch were arrested on charges of trafficking and selling controlled substances. Bonsang was accused of sexual assault against a child. Fust was arrested on a charge of violating probation.
The five others arrested were not members of the club and face various drug charges, police said. They are Lisa Marie Bell, Michael Timmerman, Jessica Lynn Boultinghouse, Kevin Martincek and Stephanie Bush.
A similar investigation uncovered another drug trafficking organization in Boulder City in June.
"Getting these guns and drugs off the streets is a priority of mine and of the dedicated Boulder City police officers who worked on this case," Boulder City police Chief Tim Shea said in a statement. "I am proud of our officers and their efforts to protect Boulder City from dealers who would prey on our residents."
This is a developing story. Check back for updates.
Contact Alexis Egeland at aegeland@reviewjournal.com or 702-383-0335. Follow @alexis_egeland on Twitter.