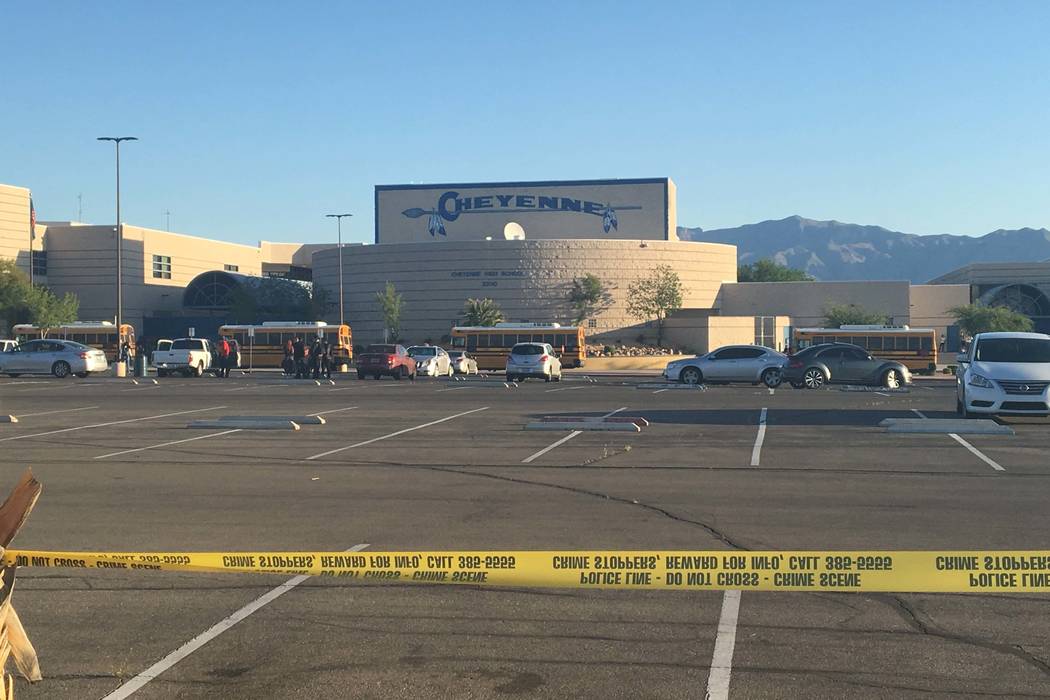 Students and faculty were allowed back inside Cheyenne High School after North Las Vegas police investigated a burglary early Wednesday.
Officers searched the building at 3200 W. Alexander Road, near Simmons Street, but couldn't find anybody inside, North Las Vegas Police Department officer Ann Cavaricci said.
"This sounds like it was an interrupted burglary," she said.
She said an early-arriving employee discovered the break-in about 5:25 a.m. An outside window was broken.
Metropolitan Police Department assisted North Las Vegas and Clark County School District police with the call. Metro Lt. David Gordon said the burglary was to a vending machine.
"A staff member saw a juvenile near the vending machine around the time of the burglary," he said.
Gordon said North Las Vegas police requested Metro K9 units. They searched the cafeteria, gymnasium and school yard to no avail.
People were temporarily barred from entering the building while police searched. The school has resumed normal operations.
Contact Mike Shoro at mshoro@reviewjournal.com. Follow @mike_shoro on Twitter.
3200 W. Alexander Road, North Las Vegas, NV