Cliven Bundy sues Obama, Reid and federal judge over criminal case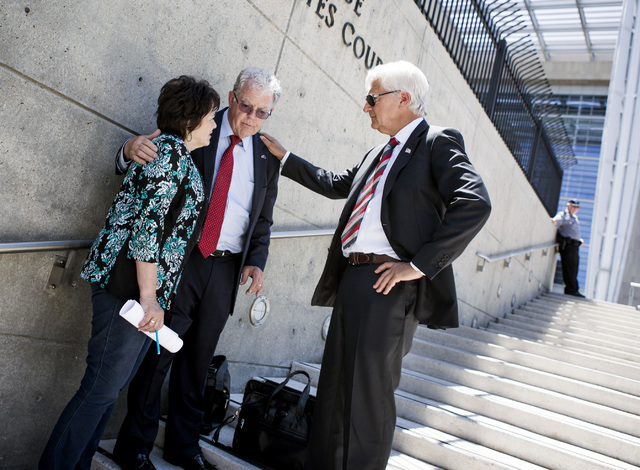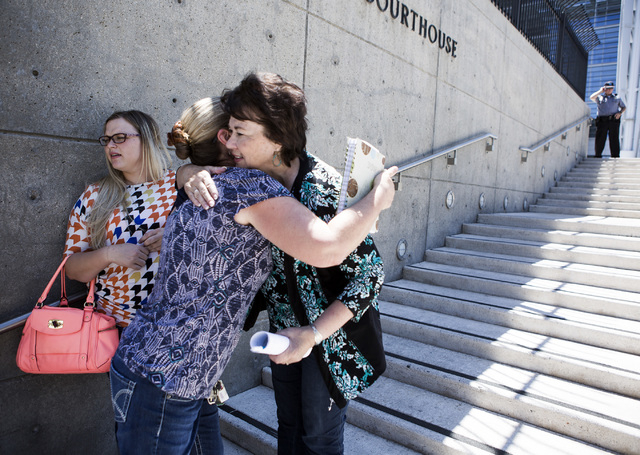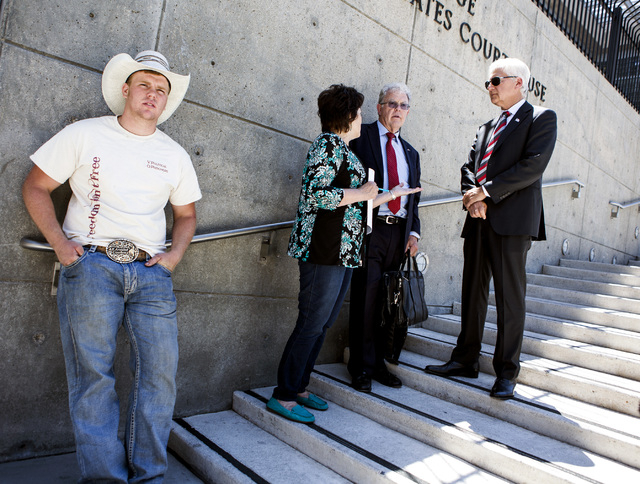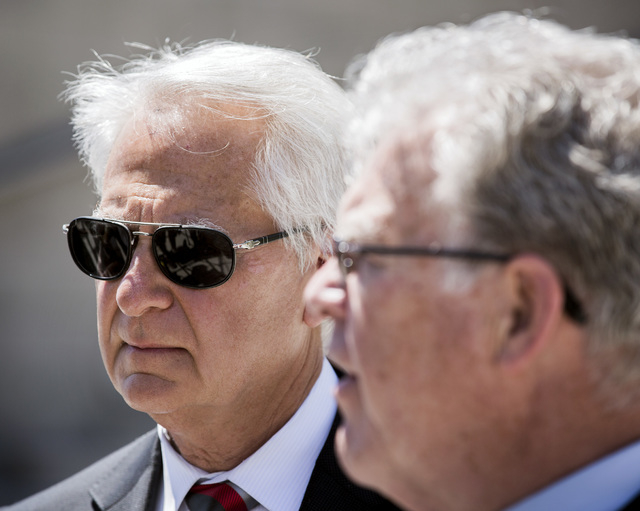 Nevada rancher Cliven Bundy filed a lawsuit Tuesday against President Barack Obama, U.S. Sen. Harry Reid and the federal judge presiding over his criminal case alleging they violated his constitutional rights to a speedy trial and attorney of his choice.
The federal lawsuit seeks to remove Chief U.S. District Judge Gloria Navarro from the case, an order allowing Washington, D.C., lawyer Larry Klayman to join Bundy's defense team and more than $50 million in damages. It also seeks Bundy's release from federal custody.
"In short, defendant Navarro has shown her true intentions and bias and prejudice, rising to the level of denying Sixth Amendment right of counsel and to a speedy trial to plaintiff Bundy, following the 'marching orders' of her benefactors, defendants Harry Reid and Obama," attorney Joel Hansen alleges in the complaint.
Reid's son, former Clark County Commissioner Rory Reid, also was named as a defendant.
The lawsuit was filed as Navarro held a hearing Tuesday on Bundy's latest bid to win his freedom while facing felony charges in the April 12, 2014, armed standoff with law enforcement near his Bunkerville ranch.
Hansen referred to the lawsuit and its allegations at the hearing and sought Navarro's disqualification from the case.
He claimed that Reid asked the Clark County district attorney to prosecute Bundy and his family on local charges and contended that presents another potential conflict for Navarro because her husband is a prosecutor in the office. District Attorney Steve Wolfson hung up on a reporter Tuesday before a question on the subject could be asked.
Navarro gave Hansen time to file a motion with supporting evidence seeking her removal from the Bundy case and said she would reveal her decision on May 25 after federal prosecutors have a chance to respond.
The judge heard arguments on Bundy's release but put off a decision until she decides whether to remain on the case.
Hansen told Navarro that Bundy, who does not recognize the BLM's ownership of Nevada land, was charged in the criminal case because of "misuse of power" by Reid, a Nevada Democrat, and Obama.
Bundy "hasn't agreed with the politics of the day," Hansen argued. "He said some things that are politically incorrect."
Hansen again described Bundy, whom he said is in solitary confinement 23 hours a day, as a political prisoner like the late South African leader and civil rights activist, Nelson Mandela.
Reid spokeswoman Kristen Orthman issued a statement late Tuesday responding to Bundy's lawsuit.
"It is hardly surprising that Cliven Bundy, a man who has been breaking federal law for decades, would file a baseless and absurd lawsuit," Orthman said. "Bundy, his sons and their believers have endangered the lives of federal officers, have defaced and damaged public lands and squandered public resources for their own benefit.
"They are domestic terrorists," Orthman added. "They are deadly and dangerous and will be brought to justice."
First Assistant U.S. Attorney Steven Myhre, the lead prosecutor in the Bundy case, called the political allegations Hansen raised in court "offensive" and "outrageous."
Myhre argued that Bundy was charged because of his leading role in the conspiracy to assault BLM officers in April 2014 while they were trying to round up his cattle that were grazing on federal land.
Bundy's lawsuit attacks Navarro for refusing to allow Klayman into the high-profile case until he can give her proof that ethical disciplinary proceedings against him in Washington, D.C., have been resolved in his favor.
Klayman, the founder of the Washington-based public interest groups Judicial Watch and Freedom Watch, is known for his tenacious pursuit of litigation, mostly in support of a wide range of conservative and libertarian issues.
His troubles with the Washington bar stemmed from three separate alleged conflicts of interest in litigation involving Judicial Watch after he left the organization as its legal counsel, according to court documents.
Last month, Klayman blasted Navarro's decision.
"The ruling demonstrates that the judge has an extra-judicial bias and prejudice against Cliven Bundy and his counsel, for which disqualification is required," Klayman said. "The judge was recommended by Harry Reid and appointed by President Barack Obama, and the order wears her political allegiance on her sleeve."
On the floor of the Senate last month, Reid called Bundy an "outrageous lawbreaker" who deserves to be in federal custody.
In the lawsuit, Hansen alleges that Reid and Obama made public disparaging comments about Bundy and his family as part of an "under-the-table negotiated deal" to seize the Bundy ranch and sell its assets.
The lawsuit was randomly assigned to U.S. District Judge Jennifer Dorsey, another Obama appointee recommended by Reid.
Contact Jeff German at jgerman@reviewjournal.com or 702-380-8135. Find @JGermanRJ on Twitter.
Previous coverage
Full coverage of the feud between the Bundy family and the BLM