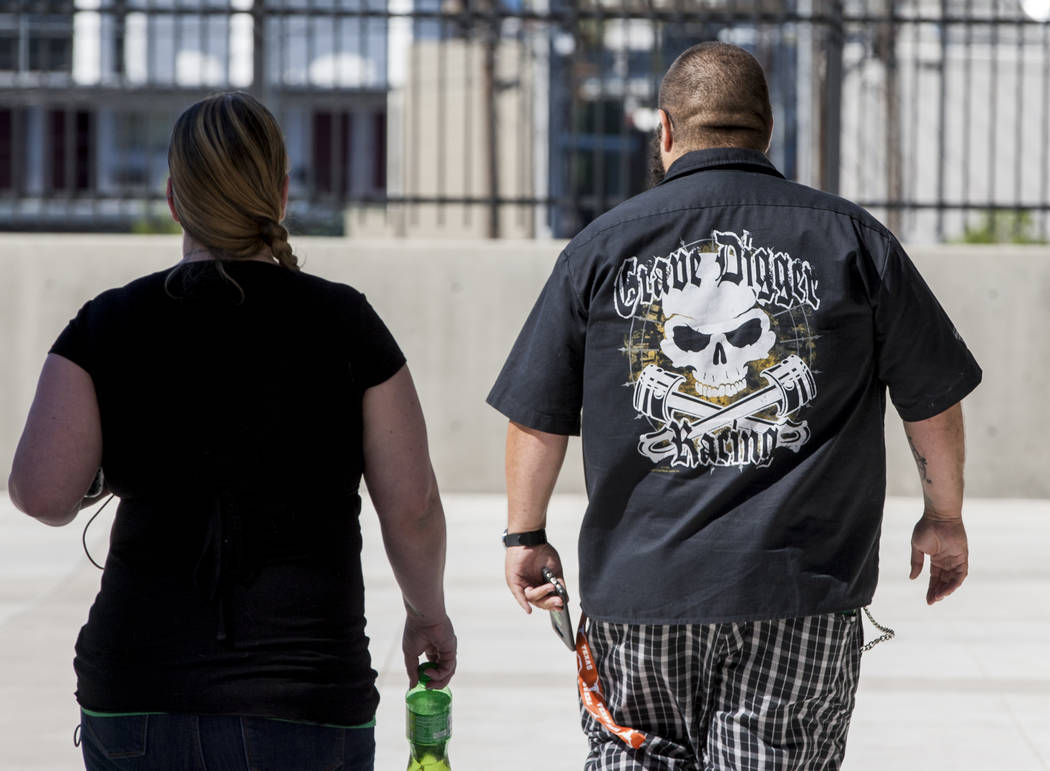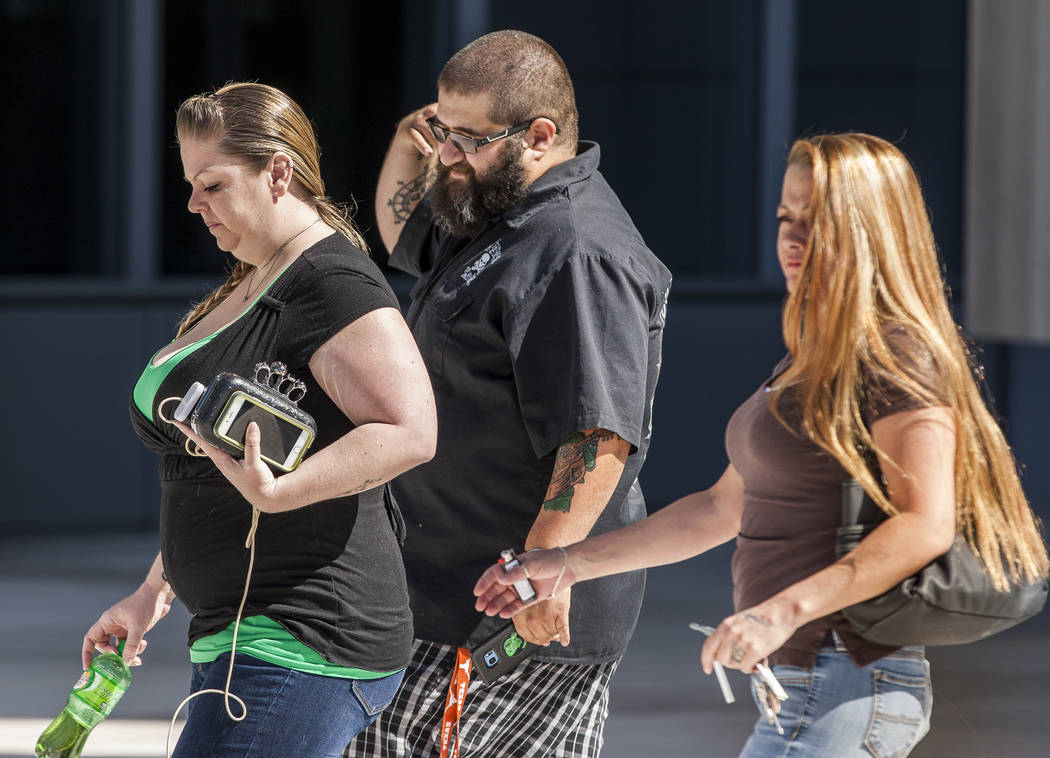 A federal judge on Monday ordered supervised release for two Vagos Outlaw Motorcycle Gang members who were arrested on racketeering charges last week.
Local bikers Jeremy Halgat and Robert Coleman are charged, along with 21 others, in a 12-count indictment that accuses the Vagos gang of a litany of violent crimes — including murder, assault, kidnapping, extortion and witness intimidation.
The decision Monday followed a contentious detention hearing at which Assistant U.S. Attorney Cristina Silva argued Halgat and Coleman both violated pretrial release conditions in separate cases that arose from a 2012 federal investigation of the bikers' club. Both men, she said, continued to associate with the Vagos gang in spite of prior court orders that explicitly prohibit contact.
Silva said prosecutors never brought the violations to the court's attention because to do so would have compromised the ongoing racketeering investigation, which relied heavily on the use of undercover agents and confidential informants. She requested detention orders for both men.
But because the violations never were reported, U.S. Magistrate Judge Cam Ferenbach said he could not detain Coleman and Halgat.
"I realize there was a reason for it, but that sticks me with the situation that I have," Ferenbach said. The judge imposed conditions of release that require the men to surrender their passports, to remain in Nevada unless they obtain permission to go elsewhere, and to avoid all contact with other members of the Vagos motorcycle club.
Silva said she intends to appeal the judge's decision on Halgat, 39, who is accused, among other things, of telling an undercover officer that he planned to attack a fellow gang member as retaliation for cooperating with law enforcement. He also faces gun and drug charges.
Since his arrest in the previous case, Silva said, Halgat has continued to engage in criminal activity with the Vagos gang. She handed the judge a printout from the Anti-Defamation League's Hate Symbol database as well as pictures of Halgat that she said show the biker wearing the SS Bolts, a white supremacist and neo-Nazi symbol.
"It's not something I would wear, but I don't really see what the pertinence of that is," said Halgat's court-appointed attorney, Christopher Arabia.
Silva also said that while facing federal charges, Halgat created a business. Normally the government would support such endeavors, she said. But not in Halgat's case.
"The defendant is now selling vape," Silva said. "Some of the vape flavors are criminal custard, homicide, conspiracy and pure luck."
The prosecutor said the branding of the vape shop bears striking resemblance to that of the Vagos bikers' gang, with whom Halgat was supposed to avoid contact.
Coleman, 59, also was accused Monday of continuing to associate with the gang after his prior arrest. Silva described him as a "president" who had a position of power in the gang. Both defendants, the prosecutor said, had ties to Mexico — and Halgat "liked to brag about how he would take grenades back and forth across the border," she said.
Two more men were arrested in Las Vegas and will have detention hearings at a later date. The other so-called gang members charged in the indictment were arrested elsewhere, and the government is in the process of extraditing them to Las Vegas for prosecution.
Contact Jenny Wilson at jenwilson@reviewjournal.com or 702-384-8710. Follow @jennydwilson on Twitter.