23 linked to white supremacist prison gang in Nevada indicted
Updated August 21, 2019 - 4:41 pm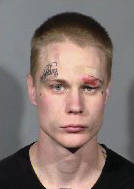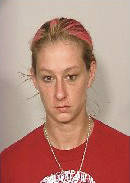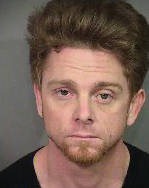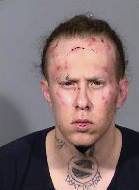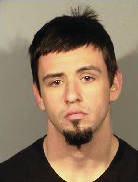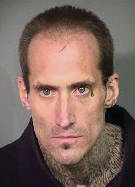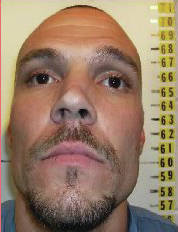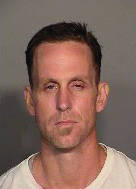 Prosecutors have charged 23 people tied to a violent white supremacist Nevada prison gang with more than 150 counts, ranging from murder and robbery to drug trafficking and racketeering, according to a sweeping indictment unsealed Wednesday.
"Defendants being members or associates of the criminal syndicate the Aryan Warriors were all involved in the operations of the Aryan Warriors, organized as a paramilitary group, through the use of violence and/or conspiring to commit violence," the indictment reads.
Many of the defendants already are behind bars, after search warrants executed Saturday that netted 10 arrests, in what the Drug Enforcement Administration called a "major investigative takedown" of the gang in Las Vegas.
This weekend alone, a Clark County gang task force with representatives from the DEA, the Department of Homeland Security, the Clark County district attorney's office, the Metropolitan Police Department, North Las Vegas police, the U.S. Marshals Service, the Nye County Sheriff's Office and the Nevada Department of Corrections seized seven guns, two bulletproof vests, a stolen trailer, three stolen motorcycles, four fake identification labs, methamphetamine, heroin and $9,700 in cash.
At a news conference Wednesday afternoon, Daniel Neill, assistant special agent in charge of the DEA in Las Vegas, called the arrests and indictment "an important success in the fight against violent crime in our community."
John Leon, the captain of Metro's gang and vice bureau, said the prison gang had been "severely disrupted and dismantled."
Among those indicted were the gang's reputed leader, known as the "horn holder," 37-year-old Robert "Coco" Standridge, who is being held at High Desert State Prison, and Zackaria "Lil Dog" Luz, known as the gang's "street captain," or second in command. He also is imprisoned at High Desert.
Leon said authorities confiscated a total of 30 firearms and eight stolen vehicles in the sweep.
Two of the men named in the indictment, Devin "Soup" Campbell, 24, and Christopher "Bullwinkle" Ashoff, 38, have been tied to a pair of killings in Las Vegas that occurred on the same day earlier this year.
One of the four murder counts charged in the indictment stems from a 2016 killing inside High Desert State Prison in Indian Springs.
Andrew Thurgood, 26, who was serving time at the prison for attempted possession of a stolen vehicle, was fatally stabbed during a fight with two other inmates, prison officials said at the time.
Anthony "Mugsy" Williams and Tarik "Torque" Goicoechea are charged in the indictment with murder and conspiracy to commit murder in Thurgood's death.
Asked why an arrest was not made sooner in the prison killing, Metro Lt. Reggie Rader, who oversees the gang unit, told reporters: "I don't want to give anyone the notoriety of talking about a specific crime. But I do want to warn violent offenders out there: You may think you've gotten away with it, but the wheels of justice will come together, and we will come find you."
The indictment comes nearly eight years after a former leader of the gang pleaded guilty to federal charges tied to an attempted jailhouse murder of an associate.
At the time, Ronald "Joey" Sellers' plea wrapped up a case that charged 13 members of the white supremacist group with committing murder, corrupting prison guards, extorting money from inmates, and running illegal drug and gambling operations.
Sellers, now 51, is serving two life sentences in a Nevada prison for murder.
Contact David Ferrara at dferrara@reviewjournal.com or 702-380-1039. Follow @randompoker on Twitter.