24 face fraud charges in Las Vegas car crash scheme
September 18, 2017 - 7:00 am
Updated September 18, 2017 - 12:07 pm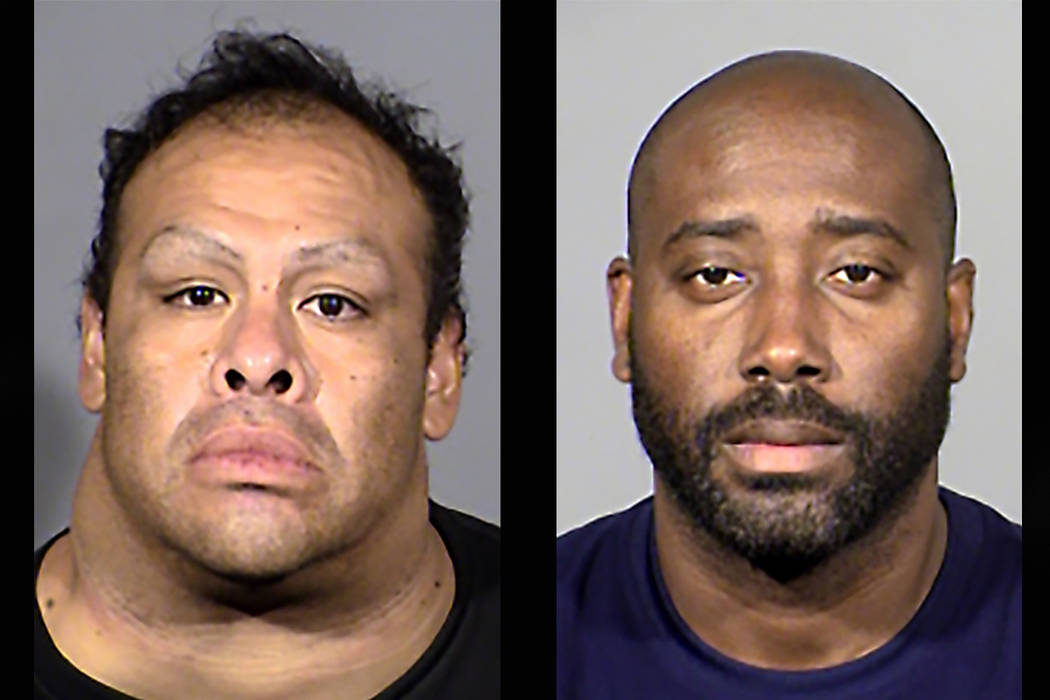 Twenty-four people were indicted last week on racketeering, fraud and battery charges in a massive scheme to stage east valley car crashes, then file fraudulent insurance claims.
Most of the crashes took place on Nellis Boulevard — an area with 45 mph speed-limit zones and heavy traffic, creating "dangerous conditions," Senior Deputy Attorney General Michael Kovac said Thursday in a public hearing announcing the indictments.
More than 20 fraudulent insurance claims were filed with more than a dozen providers, totaling around $500,000, the 40-page indictment alleges.
At least one intentional crash sent an elderly couple to a hospital; in another, an 11-year-old child was inside the targeted vehicle.
"They didn't have any discretion as to who they were targeting in these matters," Kovac said.
The scheme typically involved two cars, Kovac said. One car would follow the other, and when the two cars were both situated in front of a victim's vehicle, the first car would suddenly brake. That gave a reason for the second car to suddenly brake, ultimately causing the victim's vehicle to rear-end the second car.
The 24 people indicted face 68 counts. Not all were directly involved in the scheme; some provided their vehicles to use in a single crash, others allowed people to file insurance claims under their name, the indictment alleges.
But of the 24 people indicted, one defendant, Julio Caesar Gonzalez, drove in 17 of the staged crashes, the indictment alleges. He also is suspected of filing 18 fraudulent insurance claims using aliases.
Another defendant, Edgar Betancourt Preval, is a local dentist, Nevada State Board of Dental Examiners records show.
When the indictments were filed, only two defendants were in custody. Seventeen warrants were issued, along with five summonses for defendants with lesser charges.
As of Monday morning, 10 people had been arrested. The case is considered the largest multidefendant indictment in Nevada attorney general history.
Contact Rachel Crosby at rcrosby@reviewjournal.com or 702-380-8135. Follow @rachelacrosby on Twitter.