Accused cult leader, movie actor held without bail on sex trafficking charges
Updated February 2, 2023 - 10:31 pm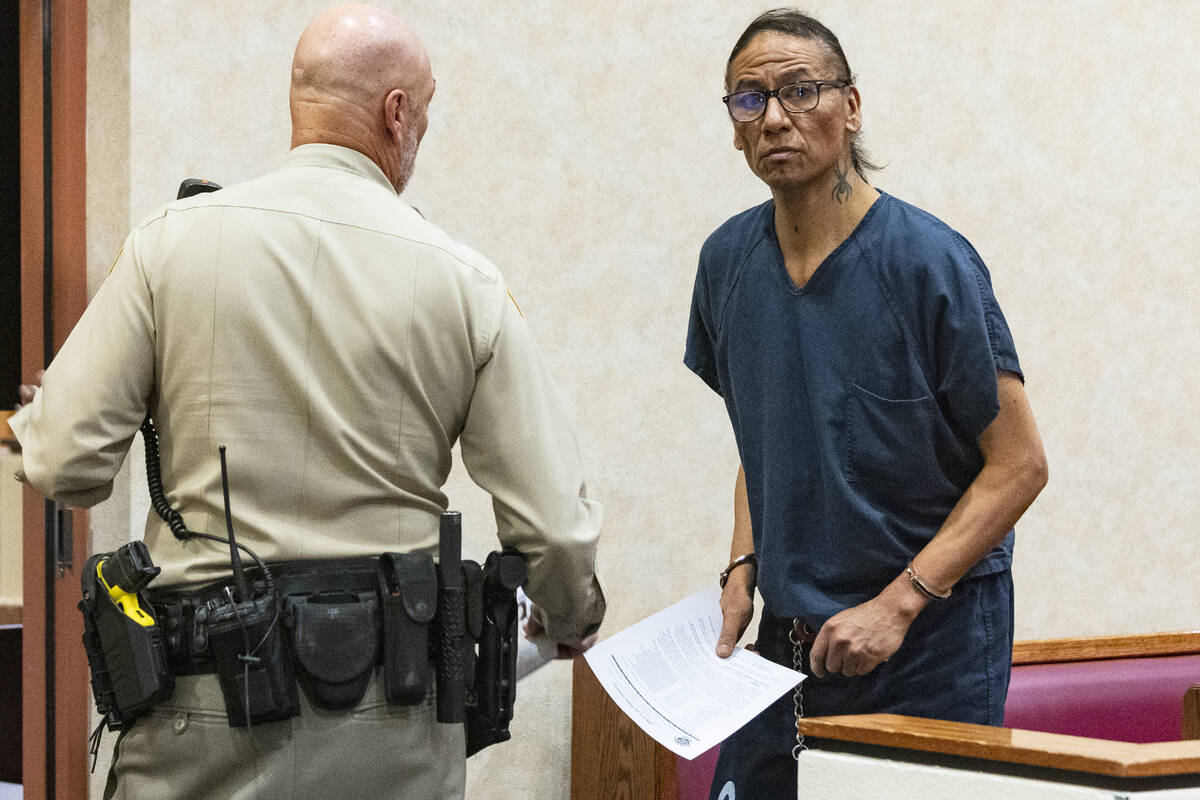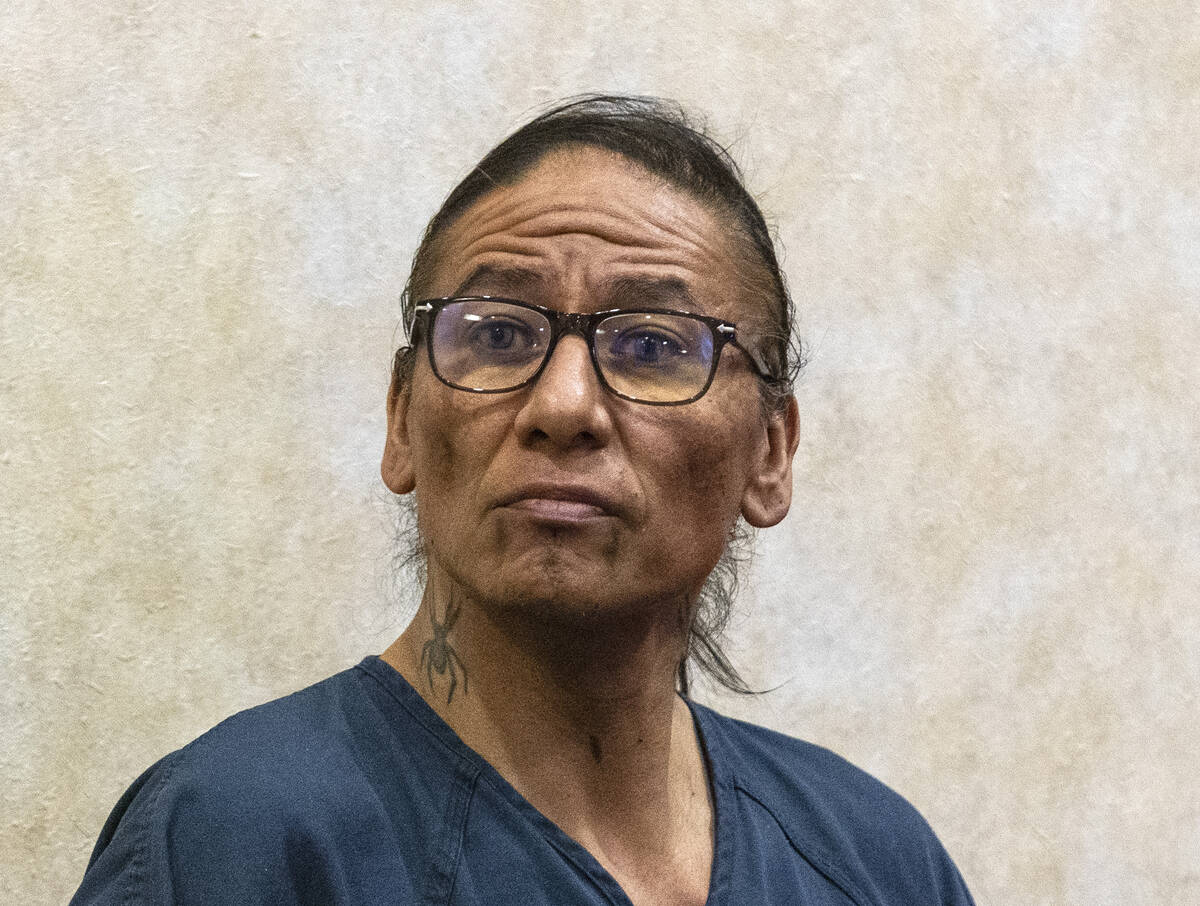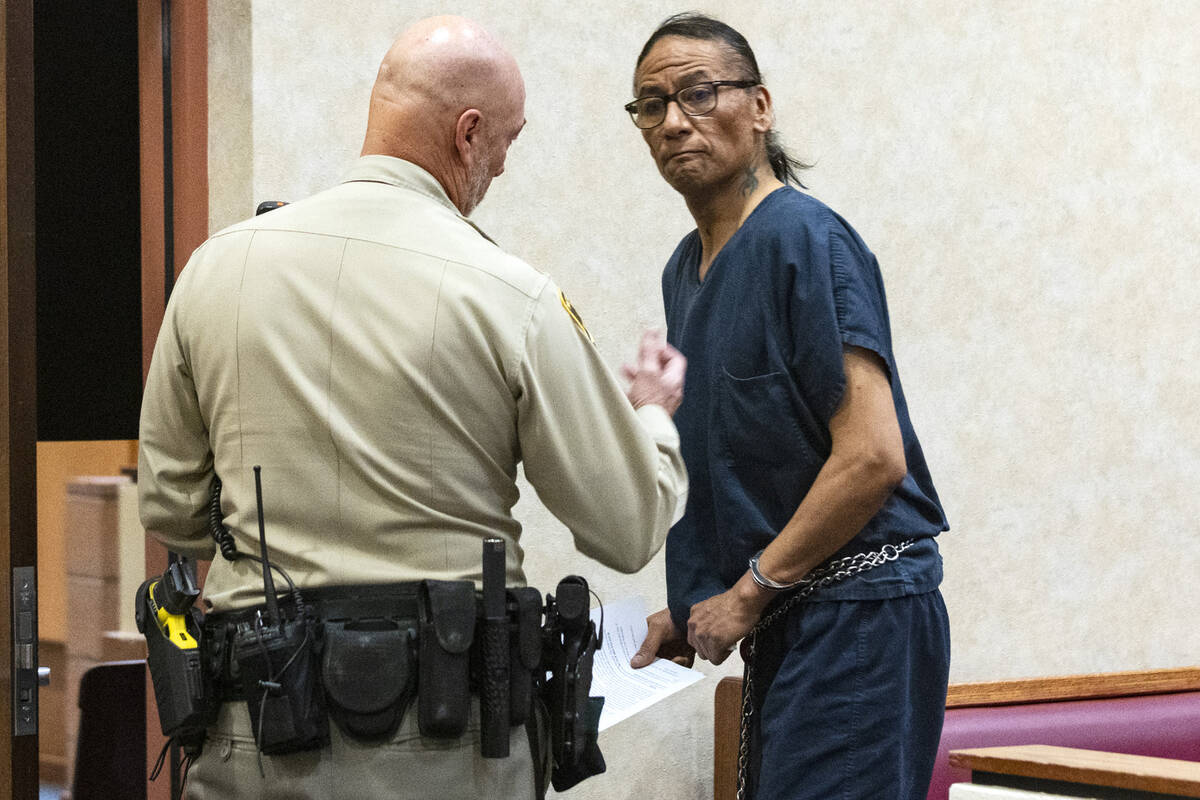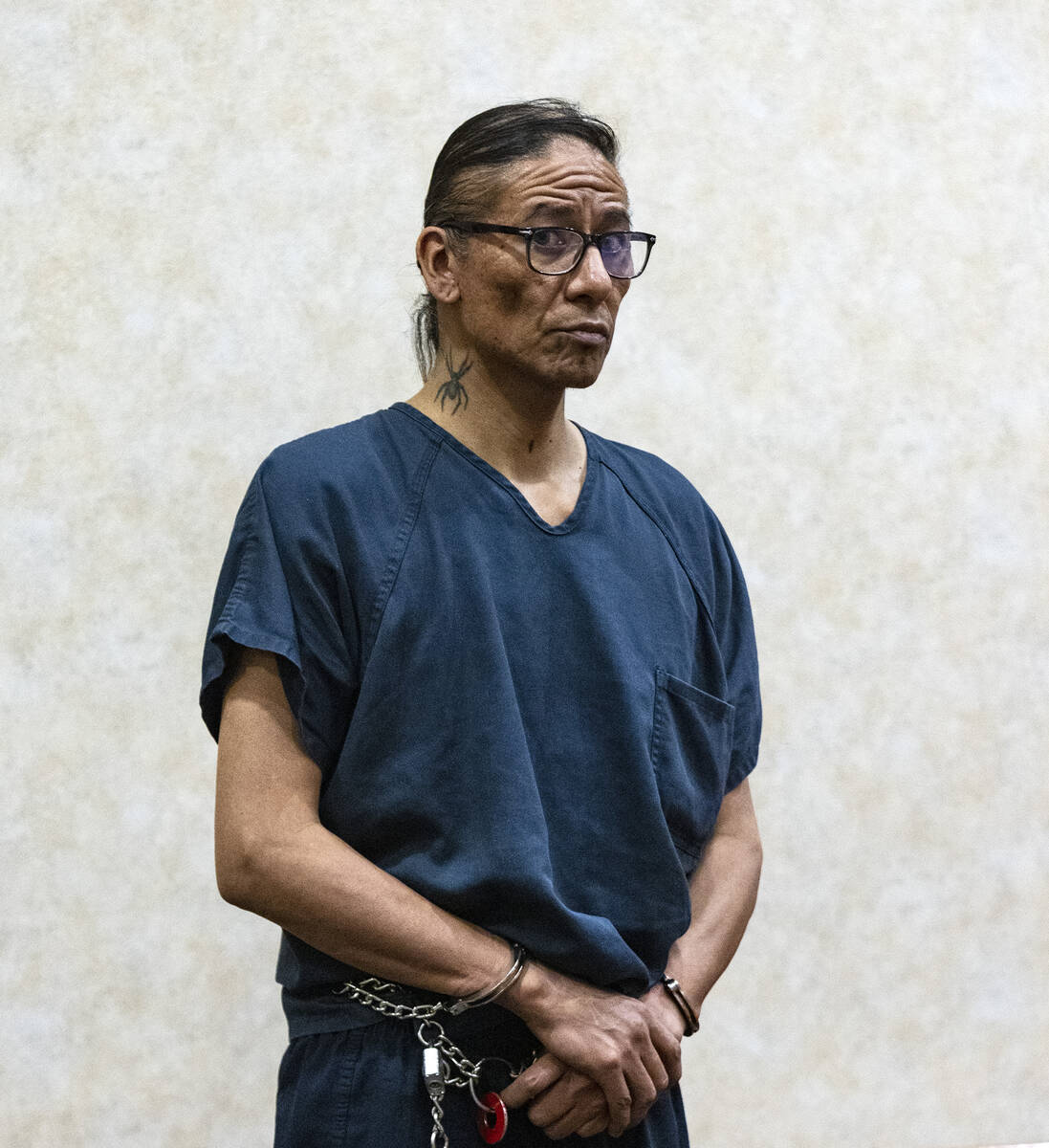 A North Las Vegas judge ordered a former movie actor to remain in custody without bail on Thursday after he was arrested and accused of operating a cult and sex trafficking women and girls he viewed as wives.
Nathan Chasing Horse, 46, is facing two counts of sex trafficking of an adult, and one count each of sex assault against a child, sex assault and child abuse.
North Las Vegas Justice of the Peace Belinda Harris ordered him to remain in the Clark County Detention Center without bail, although attorneys will have a chance to argue for him to be granted bail during a future court hearing.
Chasing Horse, who played Smiles a Lot in the Kevin Costner film "Dances With Wolves," was accused by multiple women and girls of operating a cult called The Circle and misusing his "spiritual influence," according to a Metropolitan Police Department arrest report released Wednesday.
Metro's major violators section arrested Chasing Horse on Tuesday and raided his North Las Vegas home near Bruce Street and Washburn Road, following a three-month investigation.
Multiple women said they lived with Chasing Horse as wives and were raped by him starting when they were teenagers. He is accused of raping, grooming and sex trafficking the women. Some of the women first met Chasing Horse as young children after their families sought him out for the healing powers he claimed to have, according to the arrest report.
In court on Thursday, a front row of seats in the gallery was full of Chasing Horse's family members, watching as he sat quietly. His relatives declined to speak after the hearing.
Chief Deputy Public Defender Michael Wilfong, who is representing Chasing Horse, also declined to comment on the case.
According to an arrest report, Chasing Horse, a member of the Rosebud Sioux Indian Lakota Tribe, portrayed himself as a "Holy Man" or "Medicine Man" to gain the trust of families using Native American traditions and spiritual ceremonies.
Chasing Horse did not register marriage certificates with his wives, but he forced them to change their names and get matching spider tattoos, according to the arrest report. During Thursday's court hearing, a large spider tattoo could be seen on the right side of Chasing Horse's neck.
At least two of the victims are believed to have been sex trafficked, with Chasing Horse arranging for other men to assault them, the report said.
While searching Chasing Horse's home on Tuesday, police found a cellphone with six minutes of pornographic videos of a child, several unknown narcotic substances, a shotgun and three 9mm handguns. A partially stuffed bald eagle was found in the laundry room, and several parts of bald eagles were stuffed in a lunchbox, the report said.
The FBI had previously investigated Chasing Horse in connection with the alleged sexual assault of two teenage girls in 2003 on the Fort Peck Indian Reservation in Montana. The charges were dropped, but Chasing Horse was later banished from the reservation after he was accused of human trafficking, spiritual abuse and intimidation of tribal members, according to the report.
About five years ago, a girl in British Columbia told authorities that she was raped after she got sick and was sent to live with Chasing Horse in California in 2010. She later moved with the family to North Las Vegas, but left in 2015 after seeing Chasing Horse beat his wives, she told detectives.
Another woman reported to Tsuut'ina National Police Services in Alberta, Canada, that she had been trafficked in Clark County and became Chasing Horse's wife in 2009.
In a statement released Wednesday, the Tsuut'ina Nation said they suspect there may be additional victims in Canada.
"We are further reviewing all related historical sexual assault files and working with a dedicated Crown Prosecutor to ensure all victims have a voice," the statement said.
Canada does not have a statute of limitations on criminal sex offenses.
Contact Katelyn Newberg at knewberg@reviewjournal.com or 702-383-0240. Follow @k_newberg on Twitter. Review-Journal staff writer Sabrina Schnur contributed to this report.