'Committed to doing the right thing': Panel stresses importance of public defenders
Updated March 9, 2023 - 6:11 pm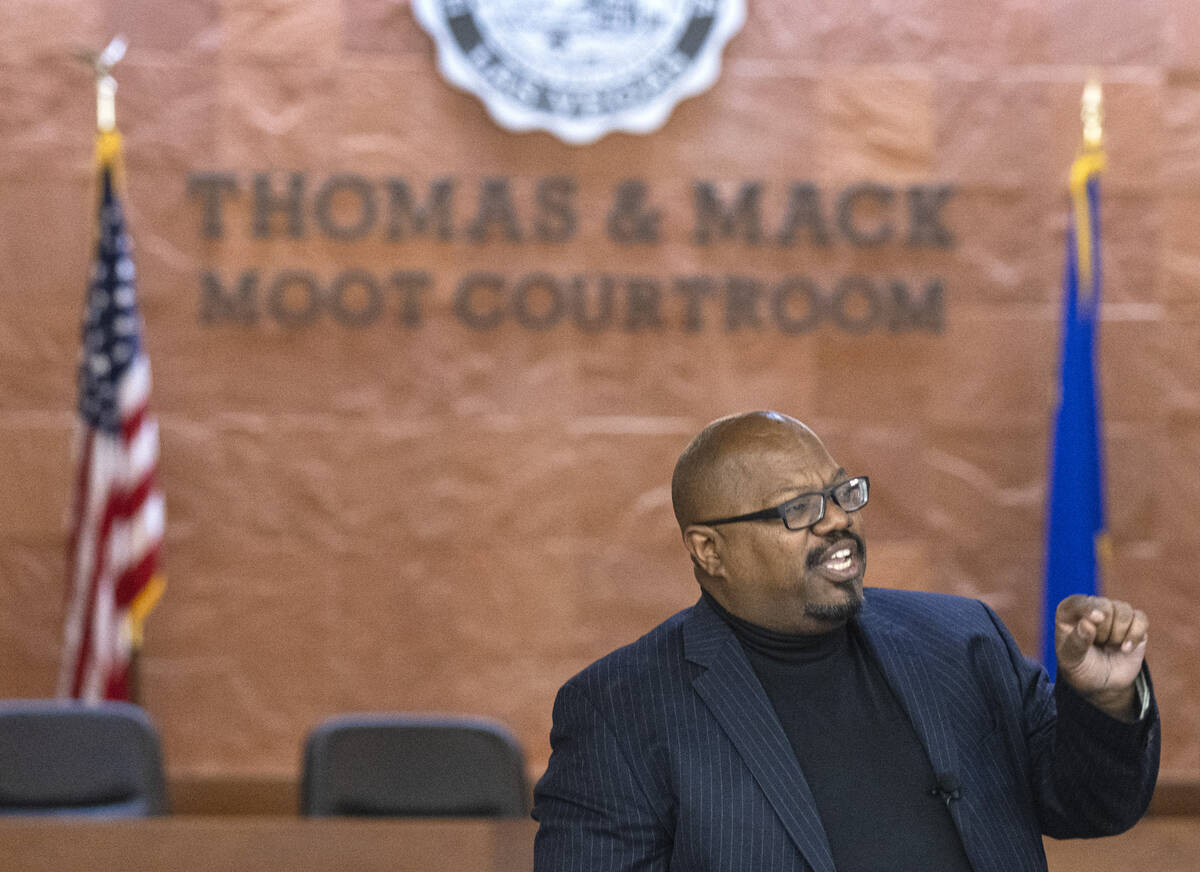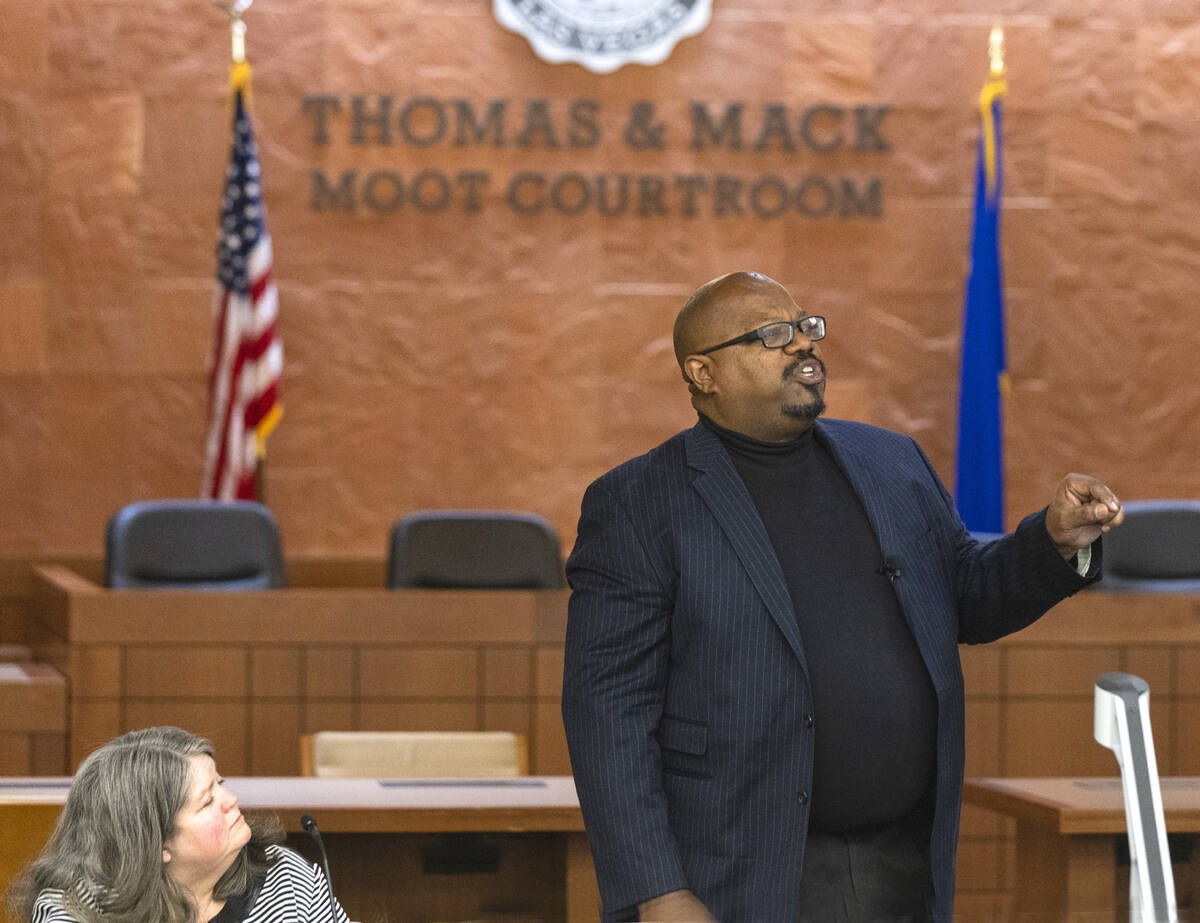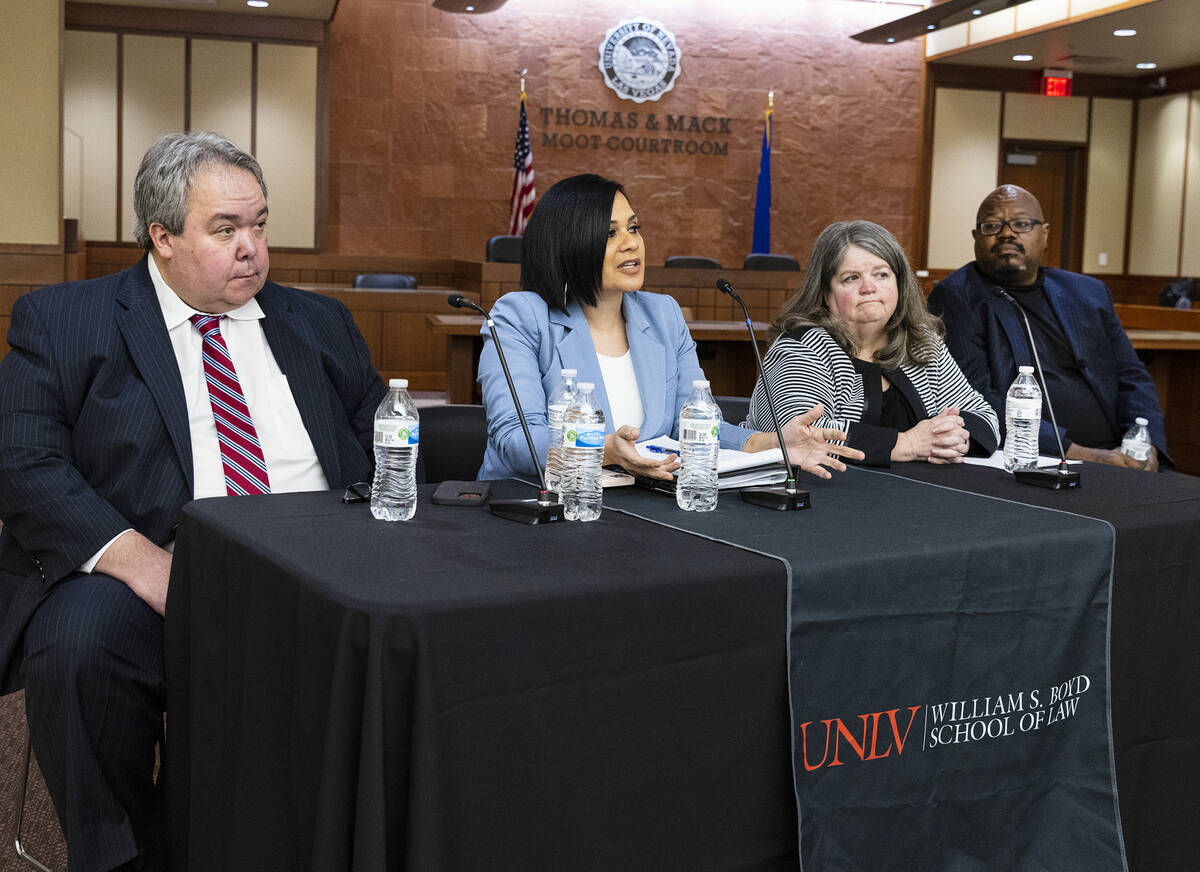 Jason Frierson, who was appointed as the U.S. Attorney for Nevada last year, said he is a better prosecutor because he worked as a public defender representing people who could not afford their own attorney.
"When we have committed, passionate people on both sides that are committed to doing the right thing, the system works better," Frierson said during a panel at Boyd Law School on Thursday.
The event was one of six panels across the country that the Department of Justice has hosted this month to mark the 60th anniversary of the Supreme Court case Gideon V. Wainwright, which established the right for everyone in state courts to be represented by a public defender if they cannot afford a private attorney.
Prominent judges, prosecutors and public defenders spoke on Thursday to encourage students at the law school to consider a career as a public defender.
Speakers on the panel included Frierson, U.S. District Judge Richard Boulware, North Las Vegas Justice of the Peace Belinda Harris, and the current heads of the Clark County public defender's office, the Clark County special public defender's office and Nevada State public defender's office.
Rachel Rossi, the director of the Department of Justice's office for access to justice, said that other jurisdictions in the U.S. have difficulty recruiting and retaining public defenders, who often face burnout and high case loads. But retention is not a huge concern in Clark County, according to Clark County Public Defender Darin Imlay, who said that 14 public defenders who have recently left the office have won judicial elections, and that he's hired 10 new public defenders in the past year.
Rossi, who also spoke on the panel, said she wanted to host the event in Las Vegas because of the variety of lawyers and judicial officers in the city who have worked as public defenders.
"It's a different conversation when prosecutors and judges and other justice system actors talk about how public defenders are so crucial to their jobs," said Rossi, who also spoke on the panel.
Contact Katelyn Newberg at knewberg@reviewjournal.com or 702-383-0240. Follow @k_newberg on Twitter.