Condemned Nevada prisoner wants execution to proceed Tuesday
November 8, 2017 - 6:59 pm
Updated November 8, 2017 - 7:02 pm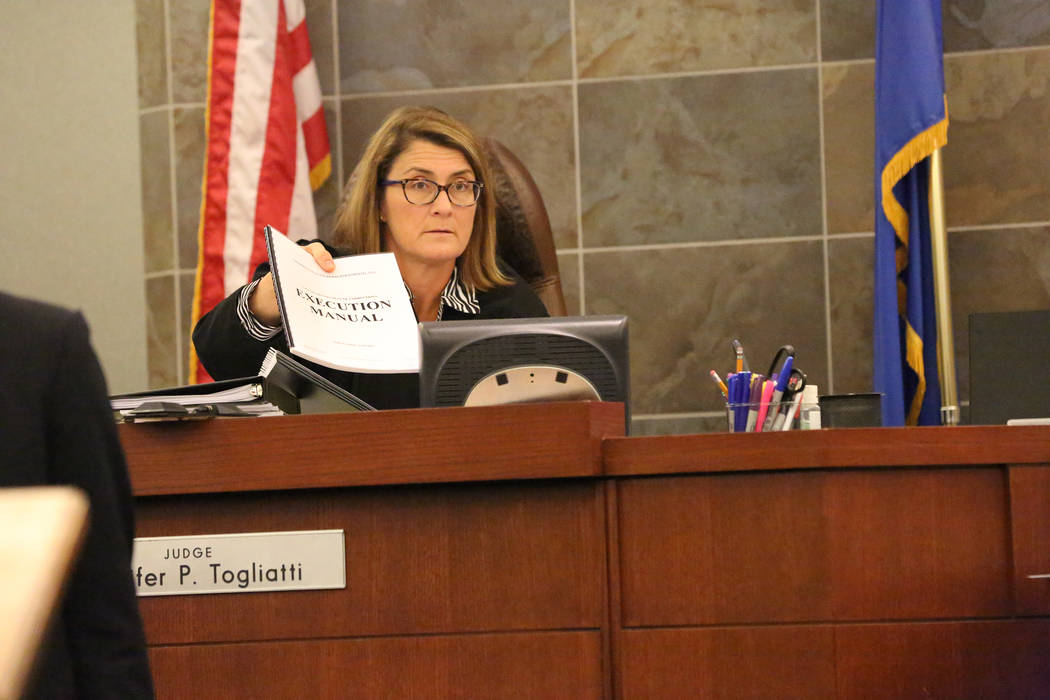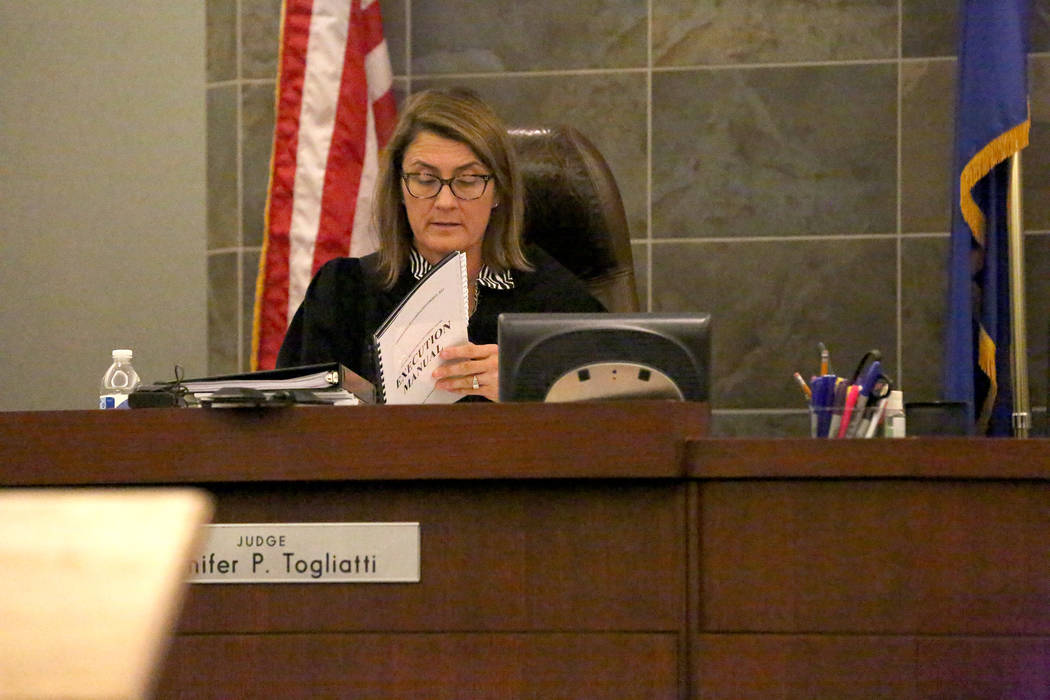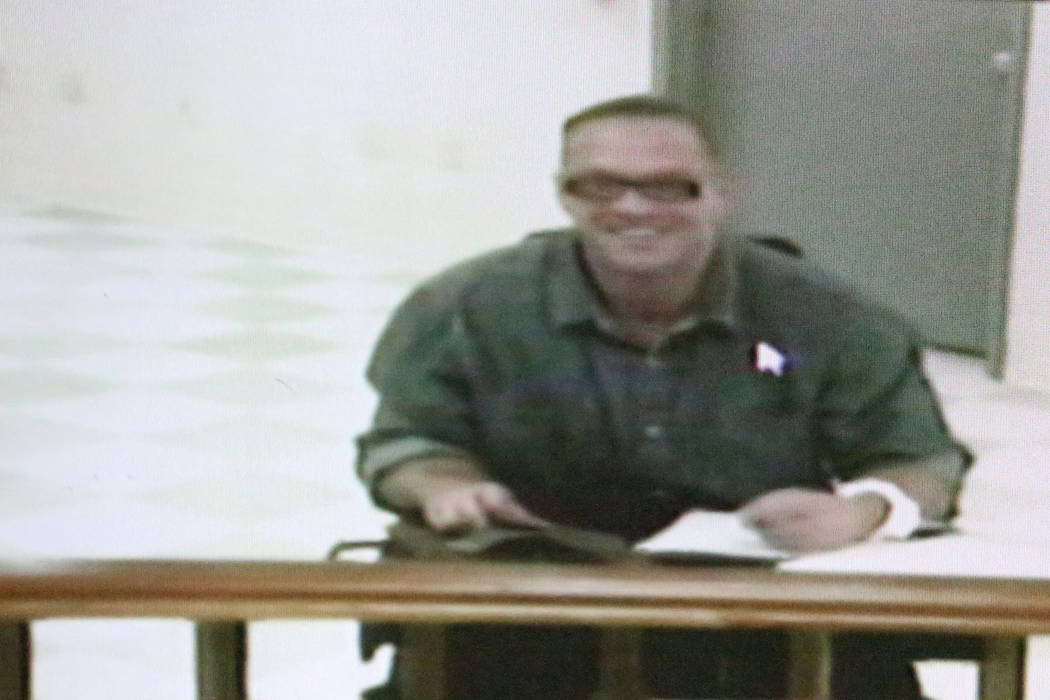 Death row inmate Scott Dozier wants to die on Tuesday.
At what likely was his last court appearance, he told District Judge Jennifer Togliatti through a video conference Wednesday afternoon, just as he has for more than a year, that he wants officials to carry out his death sentence.
And he does not want to appear via video conference for a hearing the judge set for Thursday.
"Enough is enough, is that what you're saying?" the judge asked.
"Yeah, sort of," Dozier replied.
Togliatti told him she would not require his presence, but she wanted assurance that he would not have second thoughts, in the meantime, about dying.
The condemned prisoner then added: "I am very clearly, loudly and with the interest of abundant clarity saying, 'No, I'm not going to change my mind.' I am still resolutely steadfast in this, and my primary goal at this juncture is to get this done on the 14th and be able to attend to my personal needs I need to attend to, and those of my family in the next five days, or whatever it is, your honor."
At Thursday's hearing, lawyers for the Nevada Department of Corrections are expected to present a copy of the state's execution protocol signed by the warden of Ely State Prison. They also are expected to discuss the possibility of eliminating a paralytic drug from the lethal injection.
In recent months, Dozier's lawyers have pushed to ensure that his lethal injection would not cause suffering, but they have not asked the judge to stay the execution, standing by an agreement with the man convicted of two murders.
The judge asked Assistant Federal Public Defenders David Anthony and Lori Teicher to speak with Dozier again after Wednesday's hearing.
Dozier, who first requested last year that his appeals stop, said he was "98.76 percent certain nothing is going to change."
"And there's no way you need to see me tomorrow," he told Togliatti.
Dozier, 46, would be the first inmate executed in Nevada since 2006.
A Clark County jury convicted him in September 2007 of killing 22-year-old Jeremiah Miller at the now-closed La Concha Motel. In 2005, Dozier was convicted in Arizona of second-degree murder in another case.
Togliatti said Wednesday that she wanted to assure "dignity of death," referencing potential troubles with using cisatracurium, a paralyzing drug that an anesthesiologist hired by the defense team said last week could mask suffering in an execution.
Anthony told the judge that Dozier and his lawyers had no concerns with the state administering two of the drugs proposed in the execution cocktail: the anxiety drug diazepam and the pain reliever fentanyl.
"We would feel much much better if the alternative was adopted," Anthony said. "That would alleviate a lot of our concerns."
Neither Anthony nor Teicher took questions from reporters after leaving the courtroom.
"We have to talk to Mr. Dozier," Teicher said. "We're going to talk to Mr. Dozier."
Contact David Ferrara at dferrara@reviewjournal.com or 702-380-1039. Follow @randompoker on Twitter.