David Copperfield trial begins after man injured in magic trick
Updated April 13, 2018 - 7:31 pm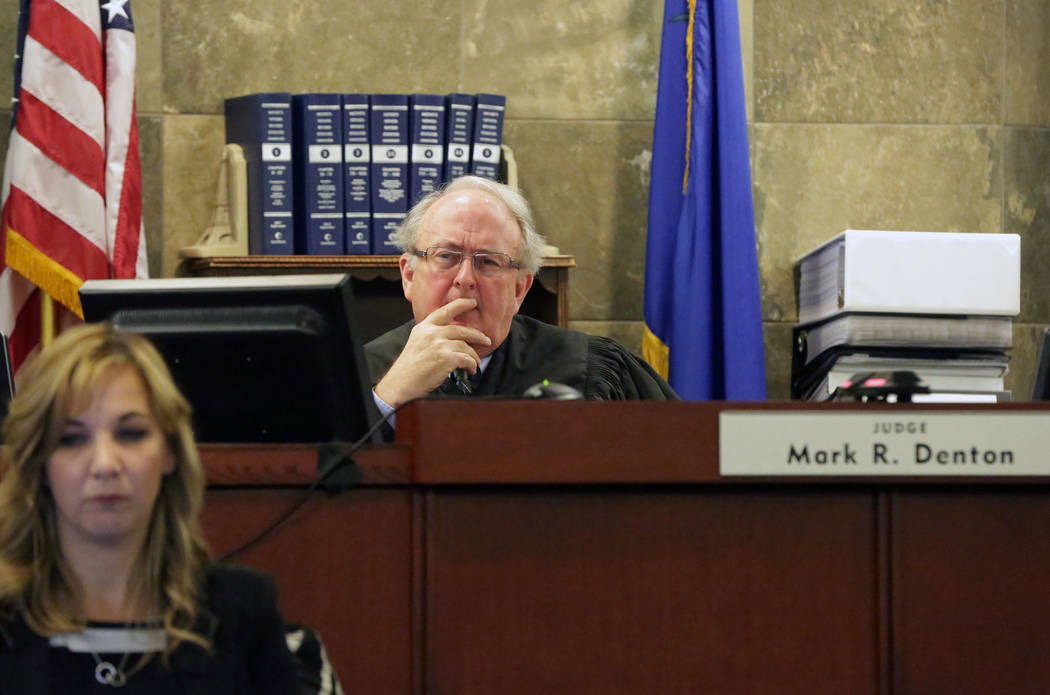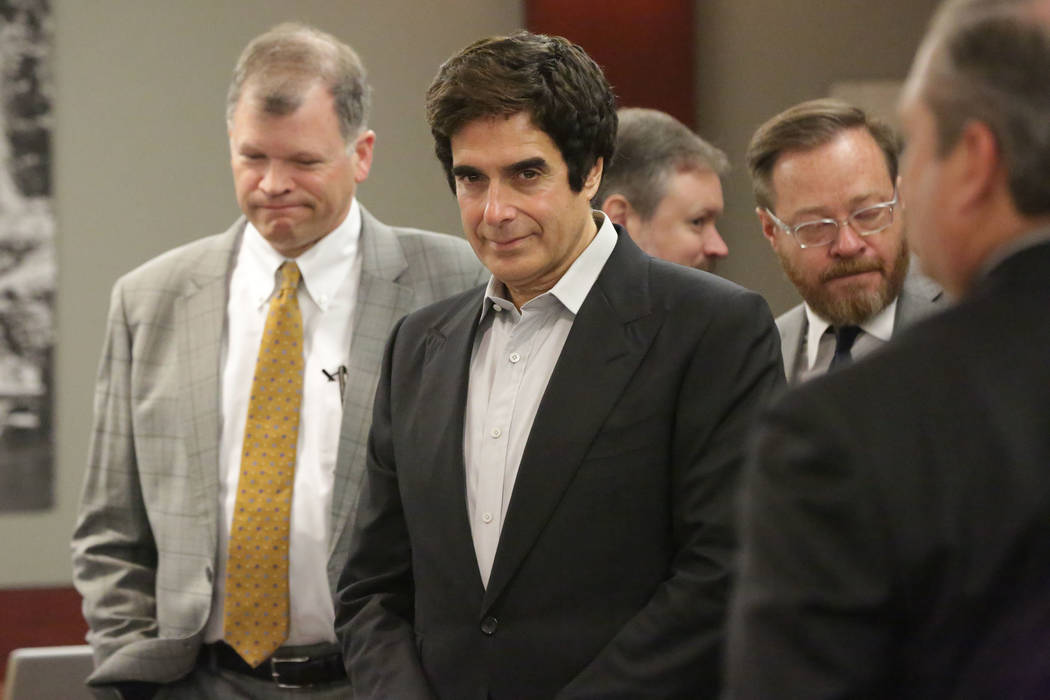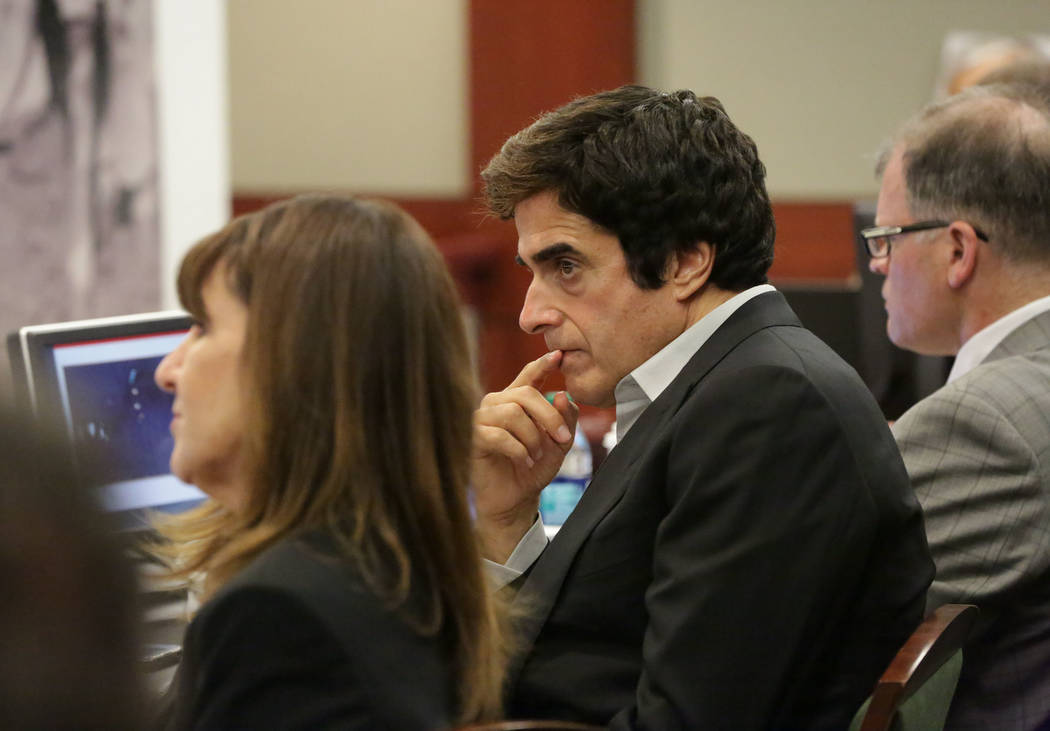 David Copperfield has taken his "Lucky #13" illusion around the world, but for one British tourist who traveled to Las Vegas to see the magician, lawyers say the trick ended with injury.
Gavin Cox was among a group of audience members called onstage during an act in which Copperfield appears to make people vanish. Cox's lawyers called the performance an "accident waiting to happen" and argued that he slipped and fell as he was whisked offstage.
When Cox and wife returned to Britain after the November 2013 visit, he had chronic pain, headaches and confusion, and a scan showed a lesion on his brain, his lawsuit against MGM Grand and the illusionist contends.
"They put Gavin Cox in a dangerous position, and as a result, he had an accident and was injured," Cox's lawyer, Benedict Morelli, said during his opening statement in the civil trial Friday.
But lawyers for Copperfield and his production at MGM Grand told jurors that Cox did not slip and fall because of the show.
"What is not an illusion is that at the end of the day the evidence will show neither David Copperfield or Copperfield Inc. were the cause of Cox falling that night," his lawyer, Elaine Fresch, said in her opening statement.
She added that there was "no hurry, no urgency" as the volunteers were taken offstage. Among the more than 55,000 people who have participated in the act during the decade Copperfield performed it, only Cox has reported being injured, she said.
A lawyer for the stagehands agreed.
"There was nothing backstage that caused Cox to fall," attorney Howard Russell said. "There was nothing magical or mystical about how this happened. It was just an accident."
Cox has said that while he was hustling through dark and dusty construction passageways on Nov. 12, 2013, he felt hands on his back, and he slipped and fell at a ramp. Copperfield asked him and the others not to reveal the secret of running, but details of the trick have since been revealed.
But Cox was taken by ambulance to a hospital with a dislocated shoulder.
At the time of the fall, parts of MGM Grand were under renovation, with a dumpster placed on the route volunteers used to leave the stage, Morelli said.
"A confluence of events caused Mr. Cox to fall and be injured: running, dark, unknown incline, unknown route, dust and debris," the lawyer told jurors. "Audience members were running for their lives with crazy looks on their faces."
Copperfield and his production staff would asked female audience members if they're pregnant, Morelli added, and others if they worked as journalists, magicians or lawyers, "because they know that with this illusion someone could get hurt, someone could fall, someone could get bumped into."
With an estimated net worth of $900 million, Copperfield is the richest magician on the planet and one of the wealthiest entertainers in the world, according to Forbes.
Prior to opening statements, attorneys for Copperfield and MGM Grand asked District Judge Mark Denton to close the trial to the public to protect secrets of Copperfield's illusions.
The judge decided to keep the courtroom open, but he asked lawyers to warn him if unknown details of Copperfield's tricks would be disclosed in testimony.
Copperfield was in court for the opening statements and is expected to return when trial resumes Tuesday.
Contact David Ferrara at dferrara@reviewjournal.com or 702-380-1039. Follow @randompoker on Twitter.