Ex-Las Vegas executive convicted of $1.5B Ponzi scheme
Updated November 28, 2018 - 6:55 pm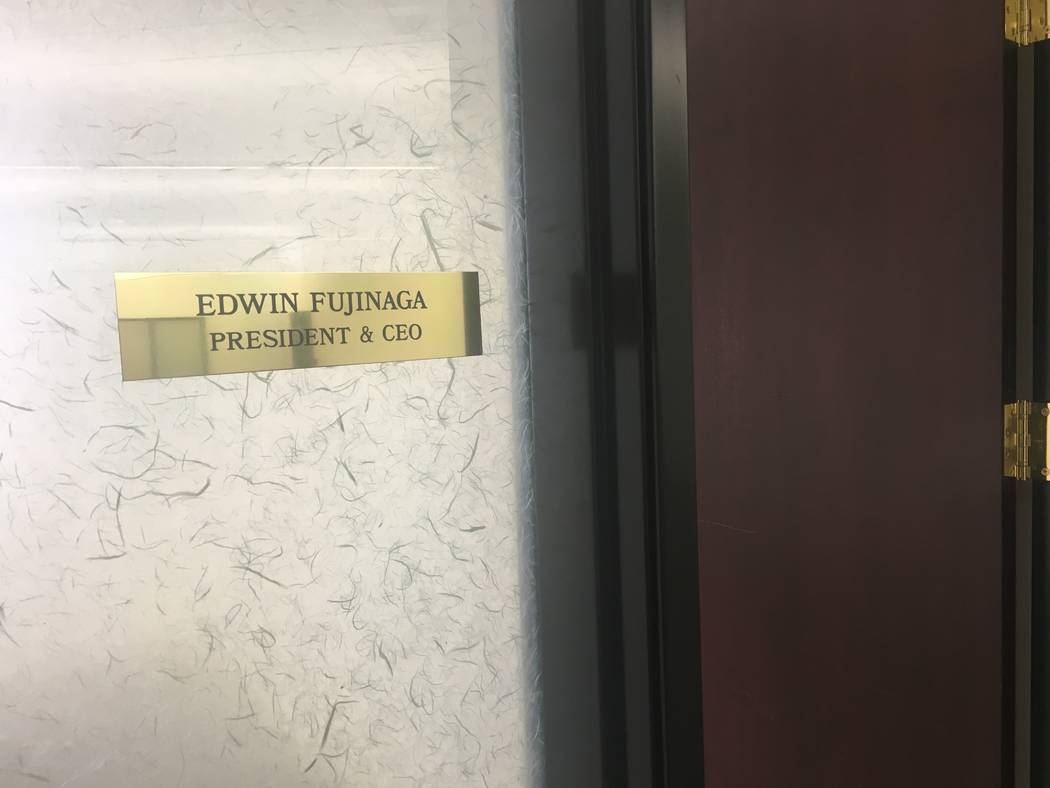 The former owner of a medical-billing-collections company in Las Vegas was convicted of running a $1.5 billion Ponzi scheme.
Edwin Fujinaga, former chief executive of MRI International, was found guilty Tuesday of eight counts of mail fraud, nine counts of wire fraud and three counts of money laundering, according to an announcement from the U.S. attorney's office in Nevada.
After a five-week trial, the jury returned the verdict in less than three hours, the news release said.
Fujinaga, 72, is scheduled to be sentenced March 8.
His attorneys with the federal Public Defender's office did not immediately respond to a request for comment Wednesday night.
Founded in 1998, MRI was based in Las Vegas and had a sales office in Tokyo. Its "purported" business, according to the Securities and Exchange Commission, was buying unpaid medical accounts at a discount from health care providers and trying to collect payments from insurance companies.
The SEC sued Fujinaga and MRI in 2013, claiming they ran "an extensive and egregious Ponzi scheme" that defrauded thousands of investors, primarily in Japan. A federal judge in 2015 ordered Fujinaga and MRI to pay more than $580 million in the case.
Later that year, Fujinaga was arrested after a federal grand jury indicted him and two MRI executives in Japan, alleging they ran a $1.5 billion Ponzi scheme.
The U.S. attorney's office said Wednesday that Fujinaga "fraudulently" solicited investments from more than 10,000 Japanese residents. According to prosecutors, he spent less than 2 percent of investor funds buying medical claims and instead spent the "vast majority" paying off previous investors.
He spent the balance on "impermissible business and lavish personal expenses," including a private jet, a mansion on a Las Vegas golf course, and luxury cars, prosecutors said.
After federal officials targeted Fujinaga, MRI's office complex at Durango Drive at Hacienda Avenue in the southwest valley became an abandoned eyesore. According to court papers, the complex sustained "a significant amount of damage, theft and vandalism."
Insight Investment Partners and Northcap, two Las Vegas real estate firms, bought the property last year from a court-appointed receiver. They painted the buildings, resurfaced and restriped the parking lot, cleaned the HVAC system, added parking spaces by demolishing a courtyard and finished construction of the two-level garage.
They renamed it Tribeca Parc, but, as of this spring, still had a reminder of the former boss: a nameplate for Edwin Fujinaga, President &CEO.
Contact Eli Segall at esegall@reviewjournal.com or 702-383-0342. Follow @eli_segall on Twitter.
Related
Investors bilked in Japan look to Las Vegas mayor for restitution
Las Vegas investment company boss arrested in $1.5B fraud case