Ex-Raider Henry Ruggs' DUI case won't move to different court
Updated March 6, 2023 - 7:20 pm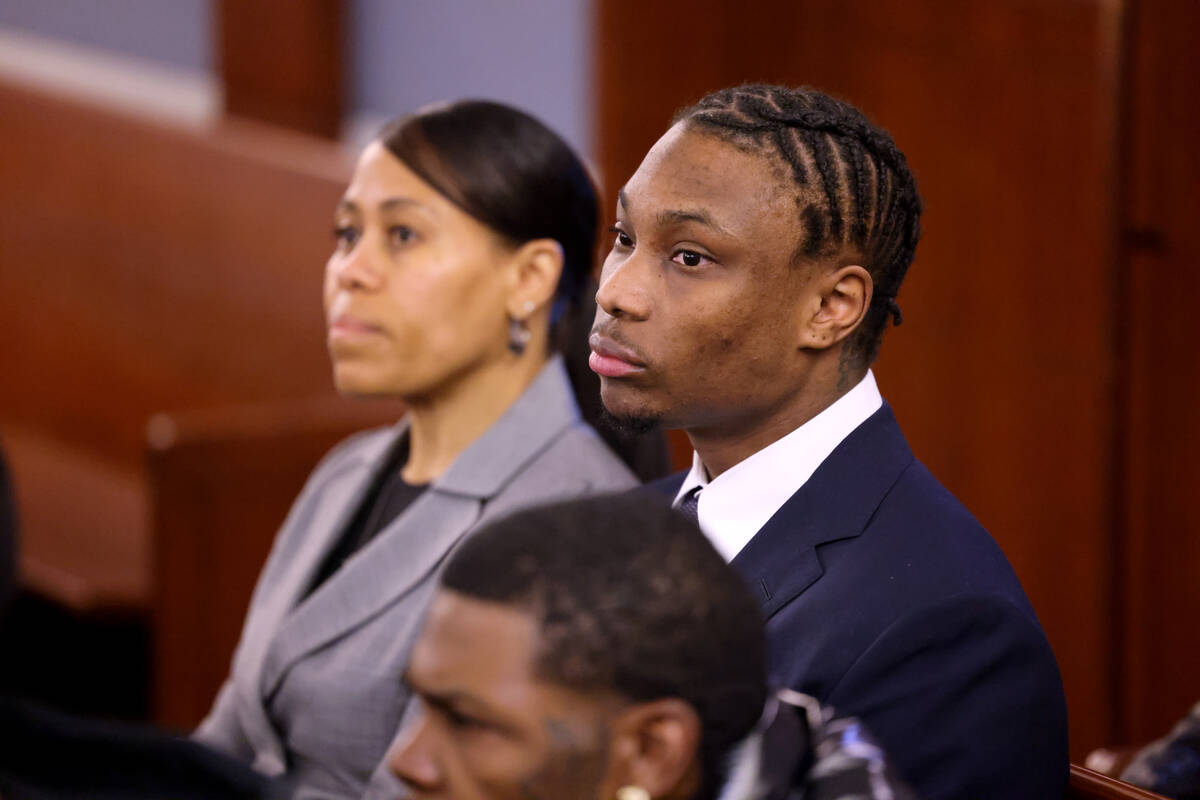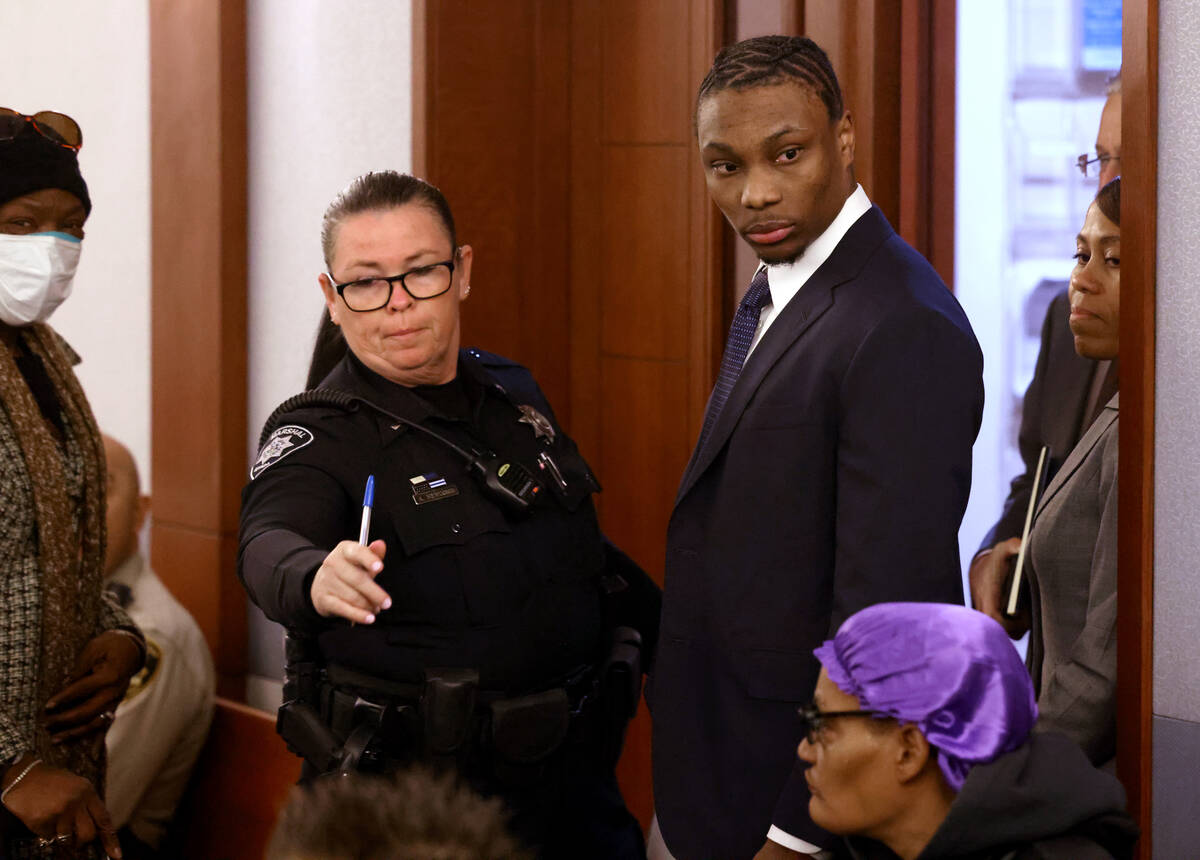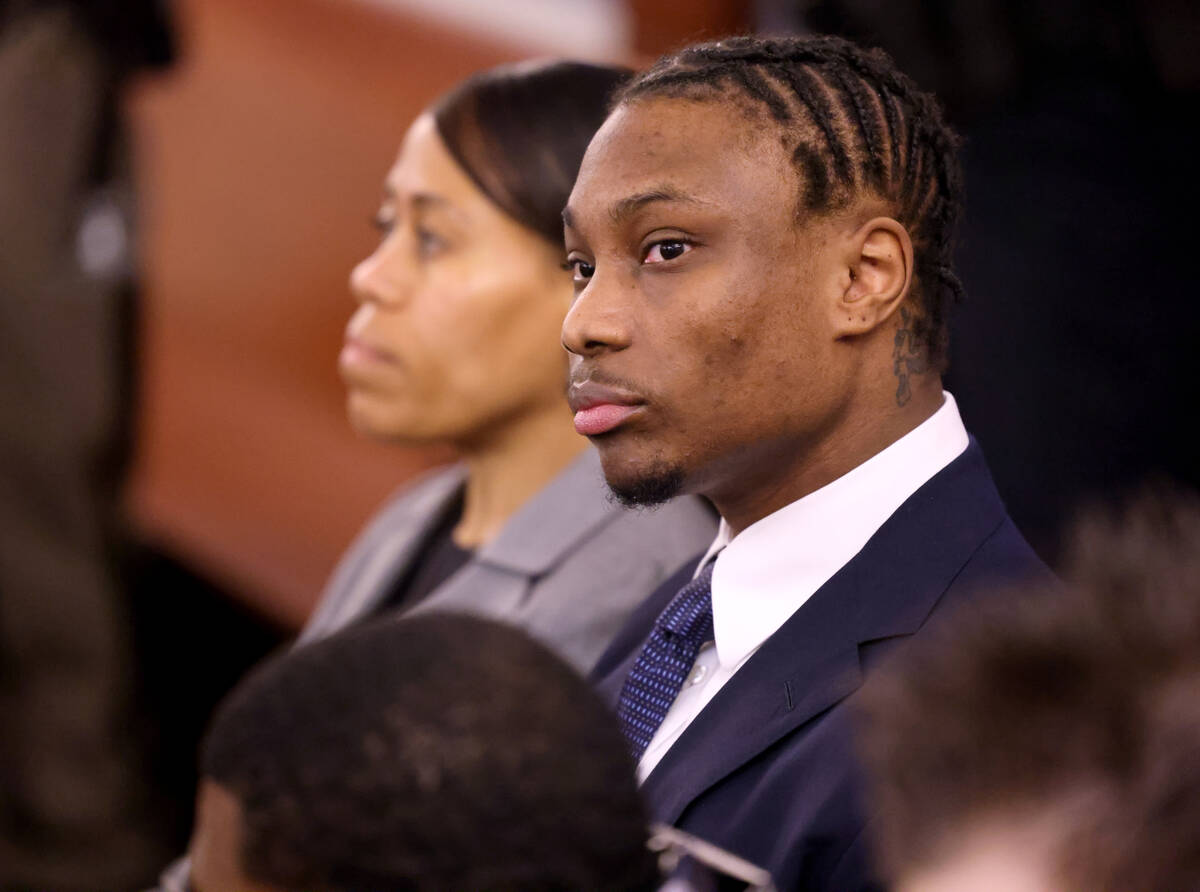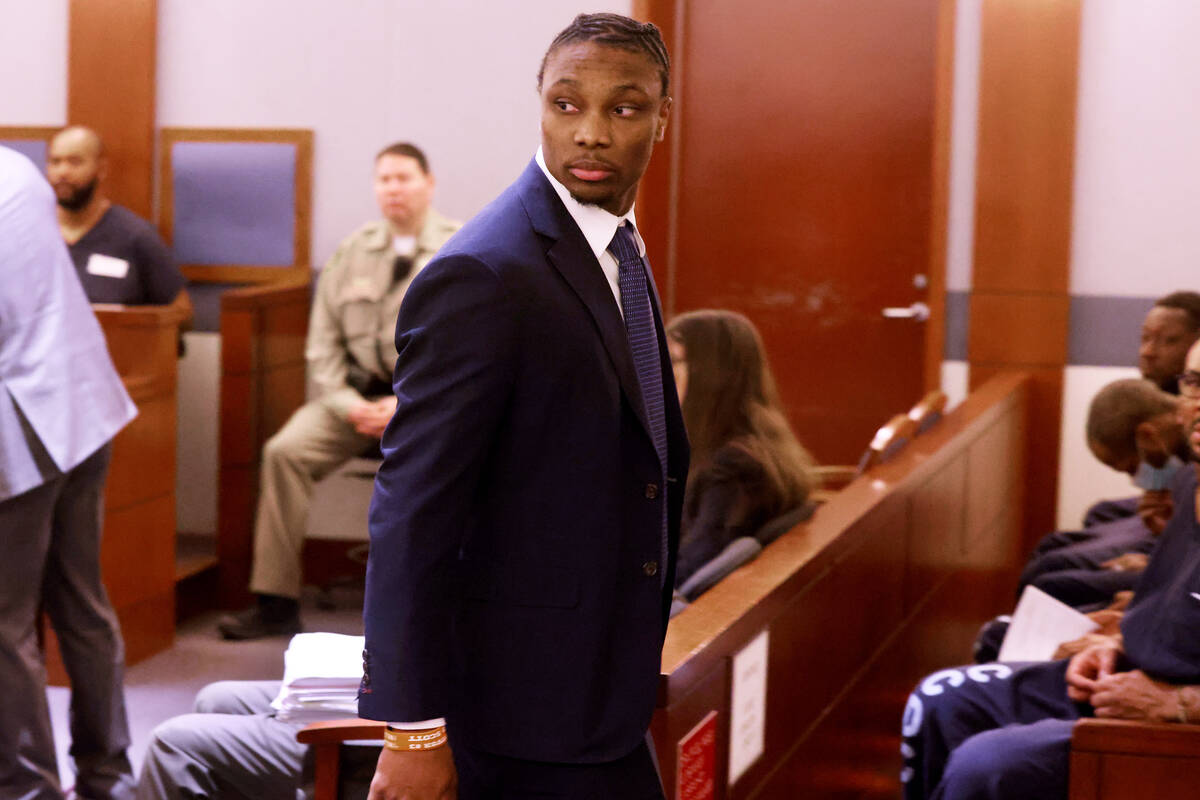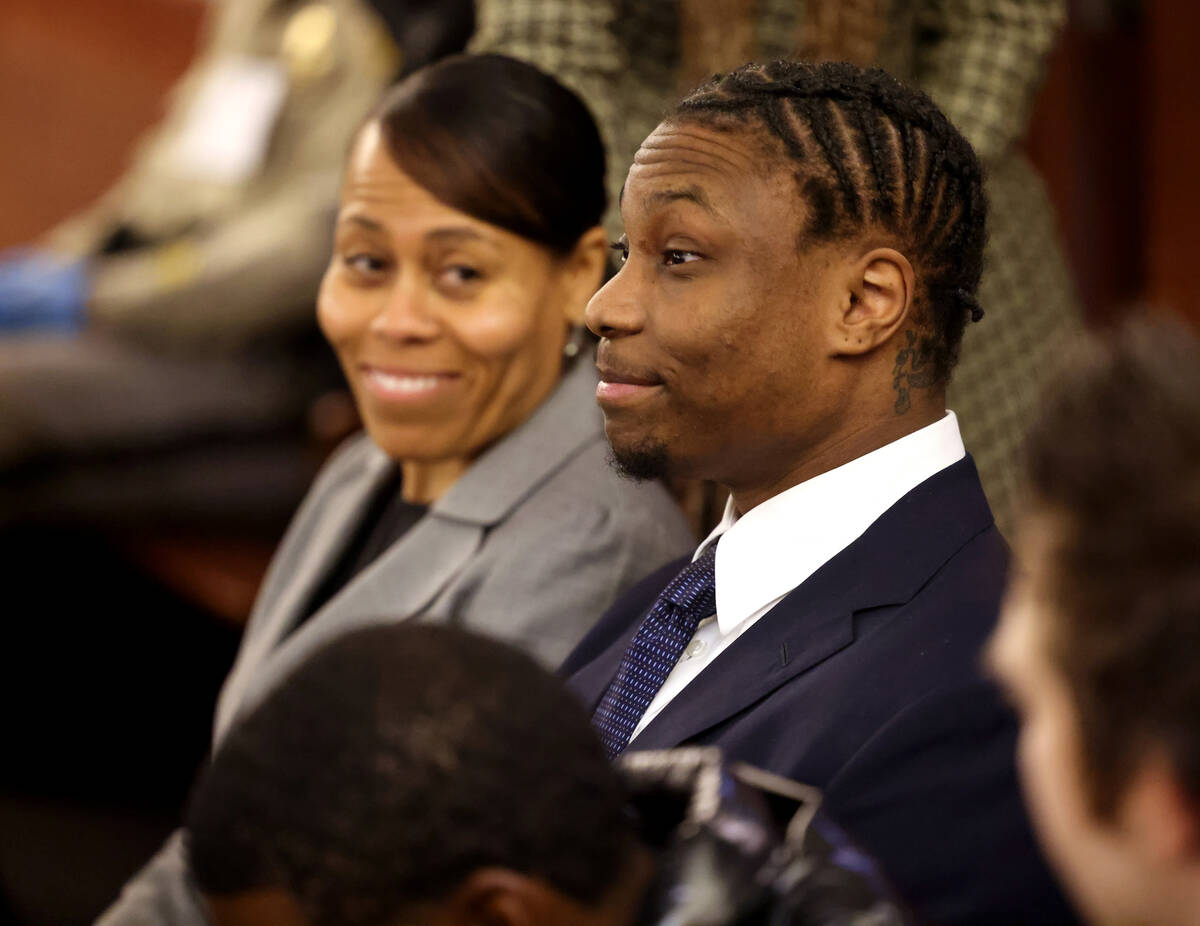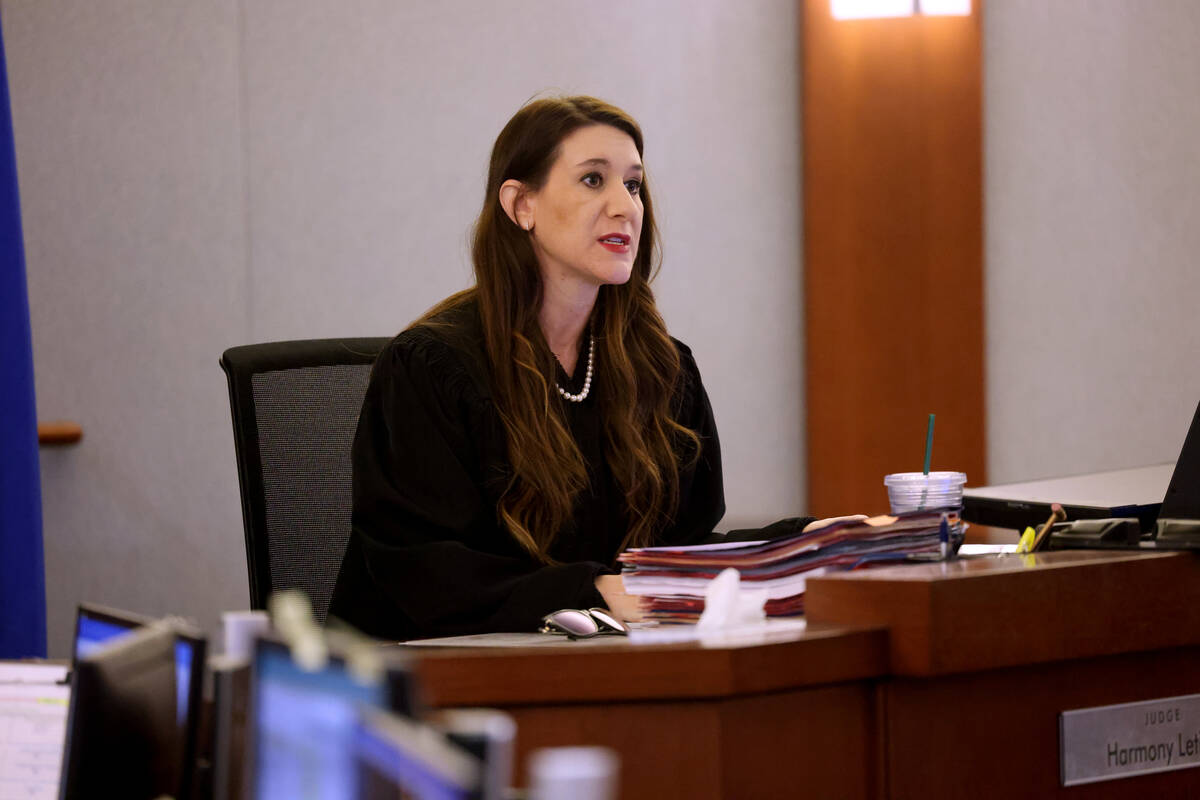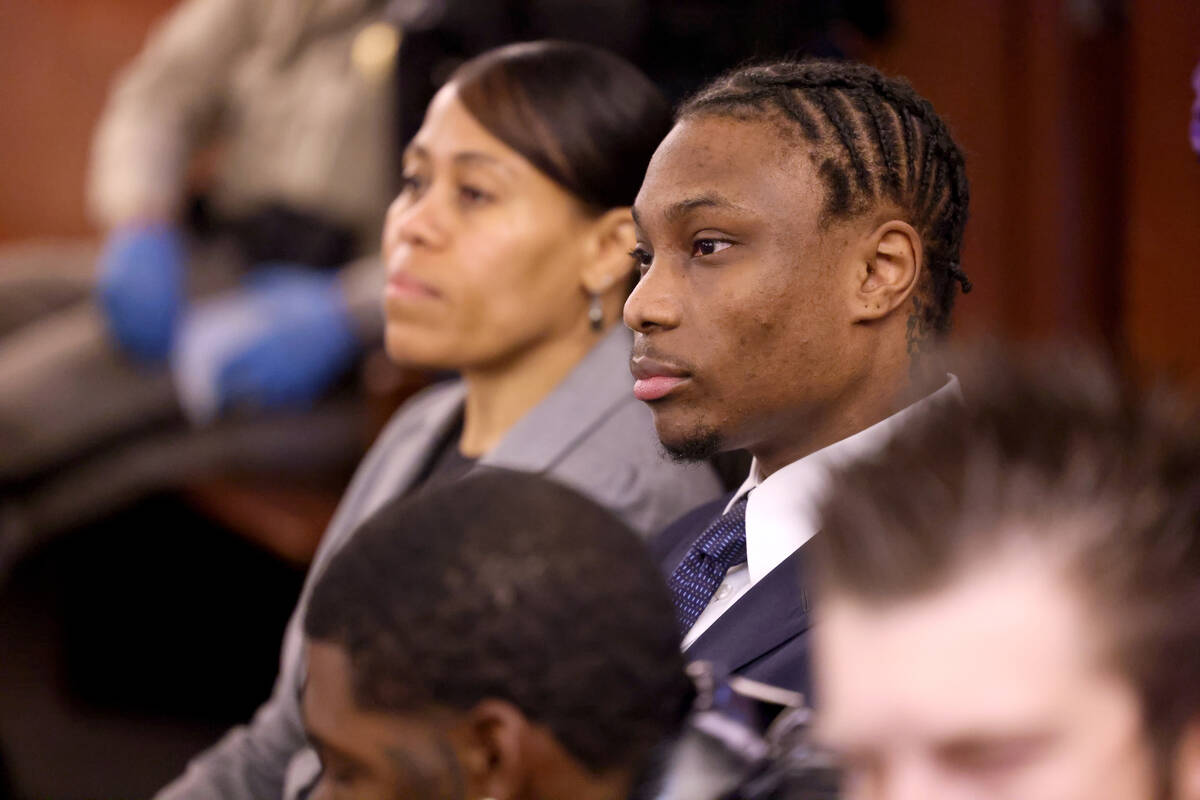 Defense attorneys for former Raiders player Henry Ruggs are continuing to push for a judge to explain why he recused himself from presiding over the fatal DUI case.
The case, which has bounced between different judges in the Las Vegas Justice Court in recent weeks, is currently scheduled for a preliminary hearing on May 4 in front of Justice of the Peace Harmony Letizia, who is set to decide at the hearing if prosecutors have enough evidence for Ruggs to stand trial.
Letizia ruled on Monday that she did not have jurisdiction to grant a motion moving the case back to Justice of the Peace Joe Bonaventure's courtroom.
Ruggs is facing charges of DUI, reckless driving and possession of a firearm while under the influence in connection with the fiery November 2021 crash that killed 23-year-old Tina Tintor.
Defense attorneys David Chesnoff and Richard Schonfeld had filed a motion asking Letizia to undo Bonaventure's ruling in which he recused himself from the case, or to order Bonaventure to make a more detailed explanation for why he can't oversee the proceedings.
Letizia ruled on Monday that she does not have the power to compel Bonaventure to make any rulings. Chesnoff and Schonfeld said they are considering filing another legal challenge in District Court.
Bonaventure recused himself last month and stated that he was concerned about presiding over the proceedings because of comments he made about the case while running for office. He had previously presided over Ruggs' initial court appearance, during which he set a $150,000 bail.
Ruggs is accused of driving up to 156 mph seconds before the fatal crash in a residential area near Rainbow Boulevard and Spring Valley Parkway. Prosecutors have said that after the crash, his blood alcohol level was 0.16 percent, twice the legal limit for drivers in Nevada.
The case had previously been overseen by Justice of the Peace Ann Zimmerman, who presided over DUI specialty court.
Ruggs' attorneys had argued he was being "singled out" when Zimmerman moved to continue overseeing the case even though Bonaventure took over the specialty court during routine judicial reassignments.
District Judge Jennifer Schwartz had ordered the case be moved back to Bonaventure's department. She noted in the order that the case should be transferred to Letizia's department if there was not a DUI specialty court to preside over it.
Chesnoff said during Monday's hearing that Chief Justice of the Peace Cynthia Cruz had refused to meet with them to negotiate which judge will oversee the case.
"We want that on the record," Chesnoff said.
In an emailed statement sent Monday morning, the judge said she was provided a one-day notice for the hearing, and could not meet with Ruggs' defense attorneys because of her schedule.
Chief Deputy District Attorney Eric Bauman did not argue for or against moving the case to a different department. He declined to comment on the communications with Cruz.
"We just want to go forward. We don't care where," Bauman said about the case.
Contact Katelyn Newberg at knewberg@reviewjournal.com or 702-383-0240. Follow @k_newberg on Twitter.