Judge recuses self from Ruggs' DUI case
Updated February 21, 2023 - 9:37 am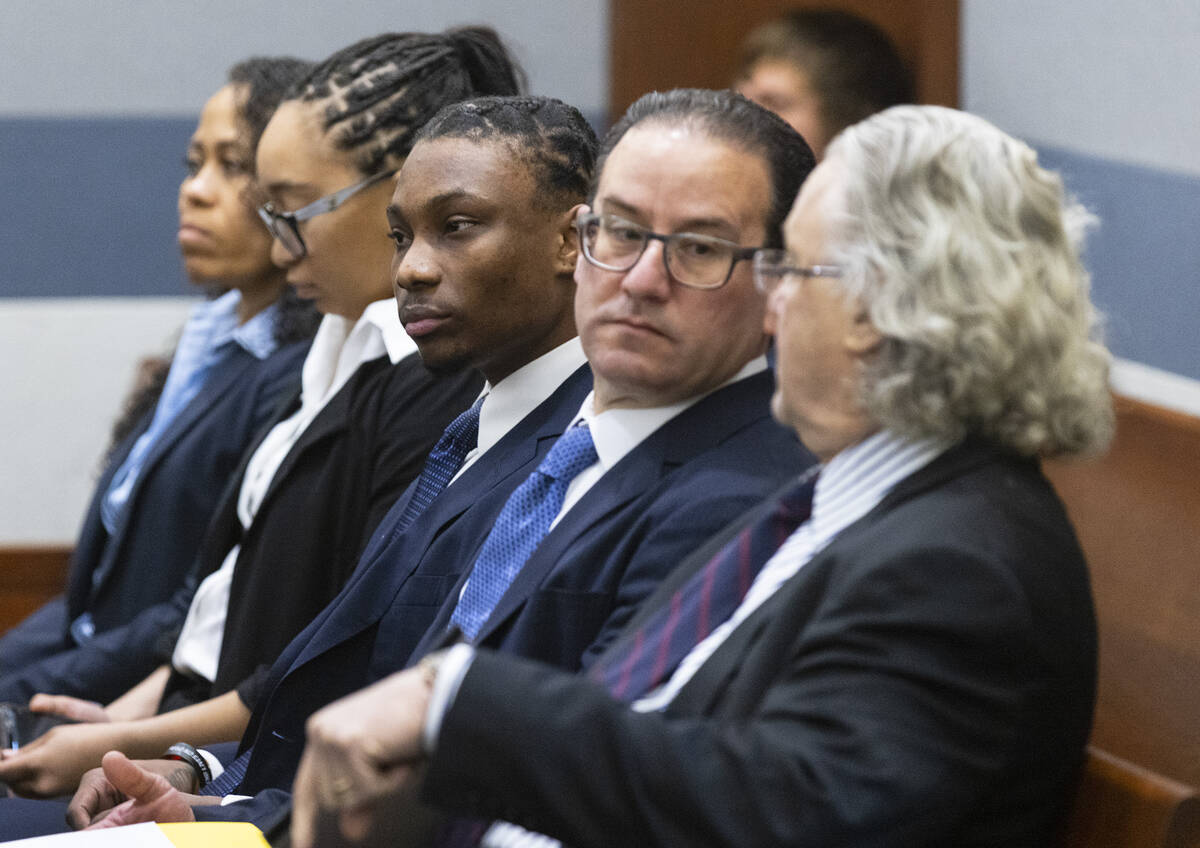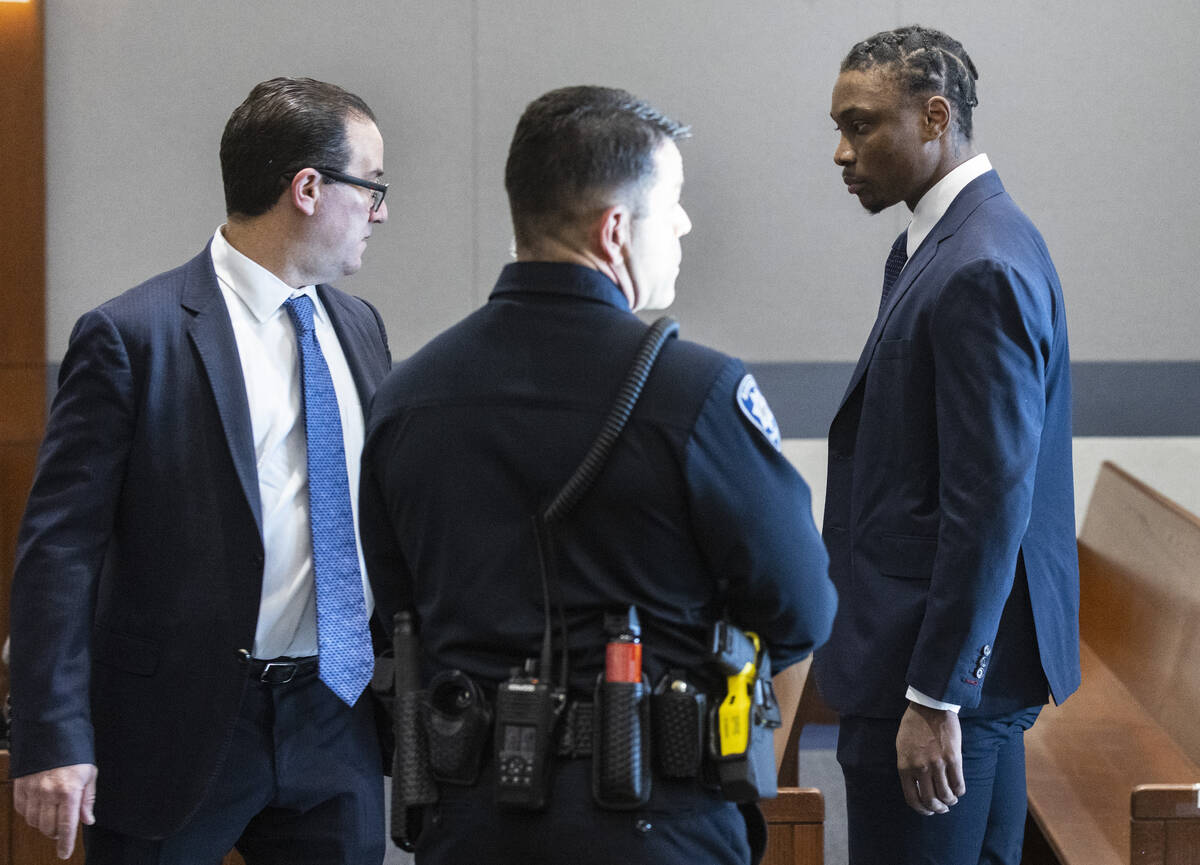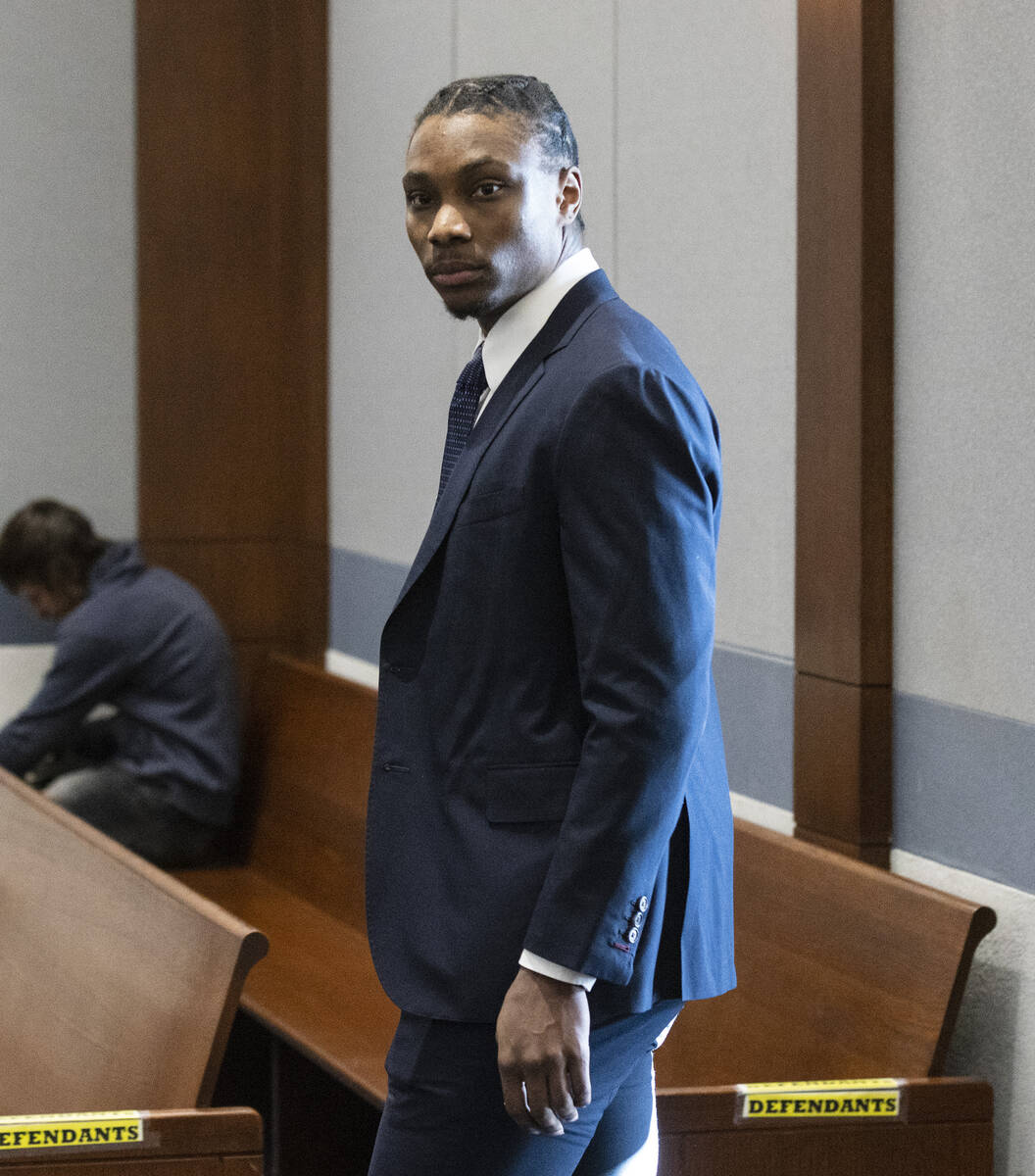 A Las Vegas judge recused himself on Tuesday from overseeing DUI charges former Raiders player Henry Ruggs faces in connection with a deadly crash.
This month, a District Court judge moved the criminal proceedings to Justice of the Peace Joe Bonaventure's courtroom and called for Bonaventure to reschedule a preliminary hearing for Ruggs, who is charged in a November 2021 crash that killed 23-year-old Tina Tintor and her dog.
But during a court hearing Tuesday, Bonaventure said he was concerned about presiding over the proceedings because of comments he made about the case while running for office.
"I was running for re-election during 2022 and I had several conversations about this case, and I made public statements about this case in various endorsement interviews and throughout my campaign for re-election last year," Bonaventure said.
The judge had presided over Ruggs' initial court appearance, during which Bonaventure set a $150,000 bail for Ruggs.
David Chesnoff, one of Ruggs' attorneys who fought to get the case moved to Bonaventure's department, said he was not aware that the judge was going to recuse himself.
"Mr. Schonfeld and I need to reflect on this, and we'll continue to do everything we can to protect Mr. Ruggs' rights," Chesnoff said after Tuesday's hearing.
Bonaventure ordered the case to be heard by Justice of the Peace Harmony Letizia and scheduled another hearing for Monday.
Ruggs is accused of driving up to 156 mph seconds before slamming into Tintor's car in a residential area near Rainbow Boulevard and Spring Valley Parkway.
His attorneys had filed court documents in January alleging that Ruggs was not being treated the same as other defendants charged with DUI, after Justice of the Peace Ann Zimmerman moved to continue presiding over the case despite no longer overseeing a DUI specialty court.
Chesnoff and Schonfeld had argued the case should have been moved to Bonaventure's department after he took over the specialty court during routine reassignments. The attorneys alleged that Zimmerman "singled out" Ruggs' case and violated an administrative order assigning all DUI cases not involving domestic violence to one judge.
Zimmerman had written in emails to the attorneys that she retained the case because she previously made "some substantive rulings" and that there was "nothing nefarious" about her decision, according to copies of the emails included in exhibits filed by Ruggs' attorneys.
District Judge Jennifer Schwartz ordered that the case be moved back to Bonaventure's department. Her order indicated that the preliminary hearing should be set about two months after Ruggs' first appearance in front of Bonaventure.
Bonaventure noted on Tuesday that the order also called for the case to be moved to Letizia's department if there was not a DUI specialty court to preside over it.
A preliminary hearing, which Bonaventure did not schedule because of the recusal, is held for a judge to determine if there is enough evidence for a defendant to stand trial. It has previously been delayed in Ruggs' case over legal challenges and a delayed report from Las Vegas police.
Ruggs has been charged with DUI resulting in death, DUI resulting in substantial bodily harm, two counts of reckless driving resulting in death or substantial bodily harm and a misdemeanor count of possession of a firearm while under the influence.
Contact Katelyn Newberg at knewberg@reviewjournal.com or 702-383-0240. Follow @k_newberg on Twitter.