Father of Las Vegas quintuplets acquitted of fraud charges
Updated April 30, 2018 - 5:08 pm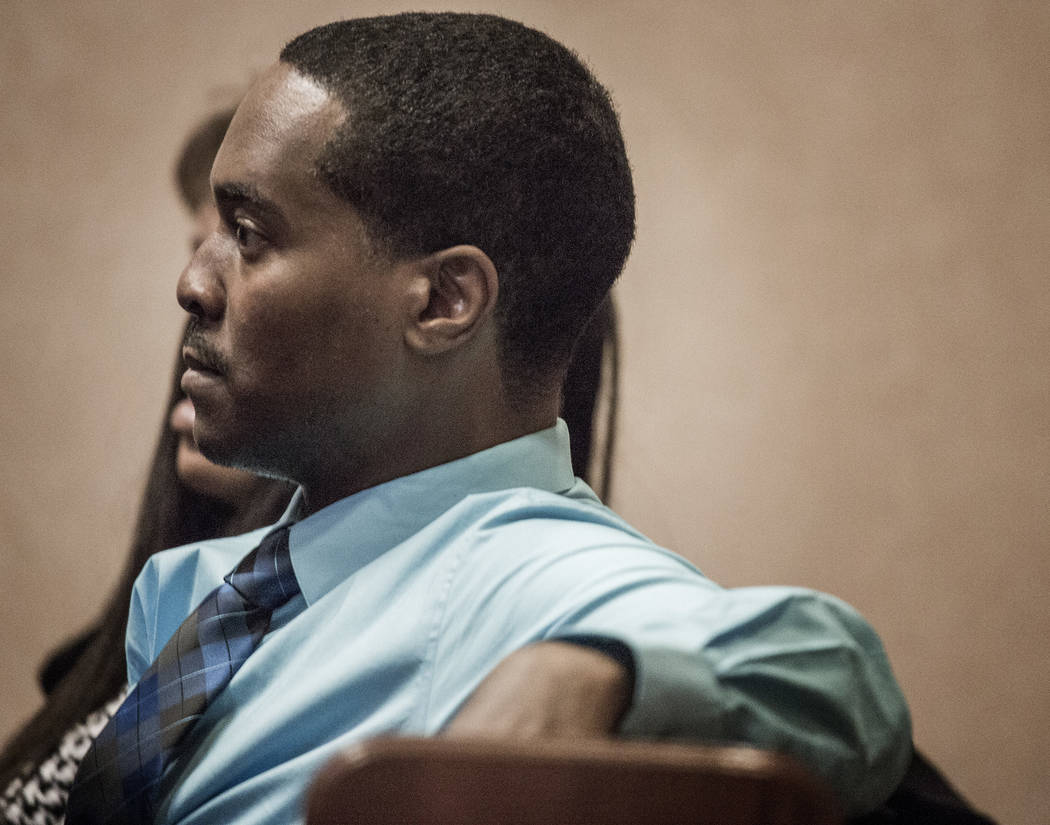 Deon Derrico, the father of Las Vegas quintuplets, was acquitted this weekend of various real estate fraud charges.
"Deon has waited a long time for this day, and this case was highly contested," defense attorney Dustin Marcello said on Monday. "I am pleased with the outcome for Mr. Derrico and his wonderful family."
Derrico, who faced several felony and gross misdemeanor counts during a weeklong trial, was accused in 2014 of forging homeowners' signatures on deeds so he could obtain — and then rent — abandoned homes for a profit.
Jurors, who reached their verdict early Saturday morning, could not agree on allegations related to notarization of a signature, Marcello said. Prosecutors have not decided whether they will retry Derrico on those counts.
The Nevada attorney general's office released the following statement Monday:
"Our office remains proud of our record of obtaining justice for thousands of victims of financial crimes, elder exploitation, sex trafficking and sexual assault. Our Criminal Prosecutions Unit will re-evaluate the merits of this particular case and provide an update to the court at the May 10th status check hearing."
Derrico described his emotional reaction to the verdict.
"I cried like a damn baby," he said Monday. "It was as if the jurors really understood my situation. It's as if they must have known what my life must have been like for five years."
Prosecutors charged Derrico with such crimes as theft, fraud and false representation concerning a title.
Derrico, now the father of 11 children, became a media sensation in September 2013 after his wife, Evonne, gave birth to quintuplets. The couple already had four young children: an 8-year-old girl, a 3-year-old boy and 2-year-old twin boys. Last May, Derrico became the father of triplets, though one died shortly after birth, he said.
After the quintuplets were born, the couple appeared with their family on several national shows, including two stints on NBC's "Today" show.
Contact David Ferrara at dferrara@reviewjournal.com or 702-380-1039. Follow @randompoker on Twitter.
RELATED
Reality bites: Father of famed Las Vegas quintuplets faces fraud, theft charges
Father of Las Vegas quintuplets appears in court